Whether it's Valentine's Day, Mother's Day, a birthday, or your next anniversary, you can never go wrong with roses. Roses are often associated with love and care, which is why they offer such a perfect gift to loved ones. They also come with a memory – your loved one will be reminded of you every time they look at the roses. It's no wonder roses have become the preferred gift for many occasions.
The major problem that most people have with roses is their short lifespan, which means they quickly fade and wilt away. 4Keeps Roses is a company that aims to eliminate this problem by offering preserved roses that last for much longer. In this review we will take a closer look at what 4Keeps Roses is all about and whether it is worth the investment.
The Common Problems With Roses
When offering someone real roses, you are giving them a symbol of your love and care. The love and care that you have for that person will last for an eternity, but how will roses show this when they die so quickly?
Once a rose is cut, it can only survive for a short period of time. Sure, adding the stem of the rose to water can help, but it won't extend the lifespan of the rose too much. Generally, you will find that a rose tends to last for about one week after it was cut. Buy roses a few days after it was cut, and it will only remain beautiful for a day or two once you give it to your loved one as a gift.
4Keeps Roses Offers Preserved Roses That Last Longer
If you have been looking for the perfect gift to get your mother for Mother's day or your girlfriend for your one-year anniversary, then you may have already heard about 4Keeps Roses. The company is making quite a name for itself, and thousands of people have already taken advantage of what it has to offer.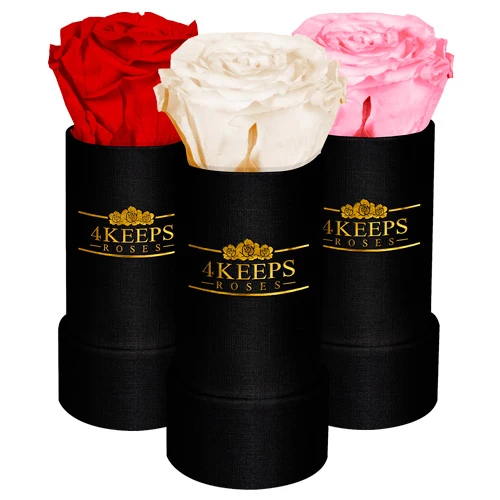 The idea behind 4Keeps Roses is to give you a beautiful rose that will last longer than the bouquet you usually buy for a loved one. The company uses a special process in order to make preserved roses.
The great thing about this company is the fact that they use real roses. You do not get a bunch of fake roses like those that often come from companies that make everlasting roses.
Instead, 4Keeps Roses developed a special coating that is applied to the roses. Once applied, the rose is preserved – and this allows the company to sell roses that last for a minimum of a one-year period.
The company has quite a large collection of flowers to choose from. Even though they started out with just a very basic selection of options, you can now buy a significant variety of colors from 4Keeps Roses. There are also several bundled options that the company sells – this helps you save money when you want to buy more than just a single rose.
When you give someone a rose that will last for a longer period of time, it means they will be able to look at the rose and think about the special moment you gave it to them for much longer. With special care, these preserved roses can last for quite an impressive period of time. Once again, this makes them an excellent choice as a gift.
What Makes 4Keeps Roses So Unique?
There are many factors that should be considered when looking at what makes the 4Keeps Roses brand so unique and special.
First of all, the roses are all grown in the Andes Mountains. The company has developed a unique process where the latest technology is used to help with the preservation process for their roses.
A total of 109 steps are used to preserve roses. It takes the company quite a lot of effort, time, and resources to do this. It also requires 60 days of processing for the company to complete the preservation process on a single rose. What's more, the substances that are used to preserve the roses provided by the company only uses 100% safe ingredients. This ensures you will not expose your loved one to any chemicals to could end up being bad for their health.
More than 50,000 people have bought forever flowers from this company. Another thing that makes the company very unique is the fact that the majority of reviews that can be found online are positive – with most people leaving a five-star review after they bought roses from this brand.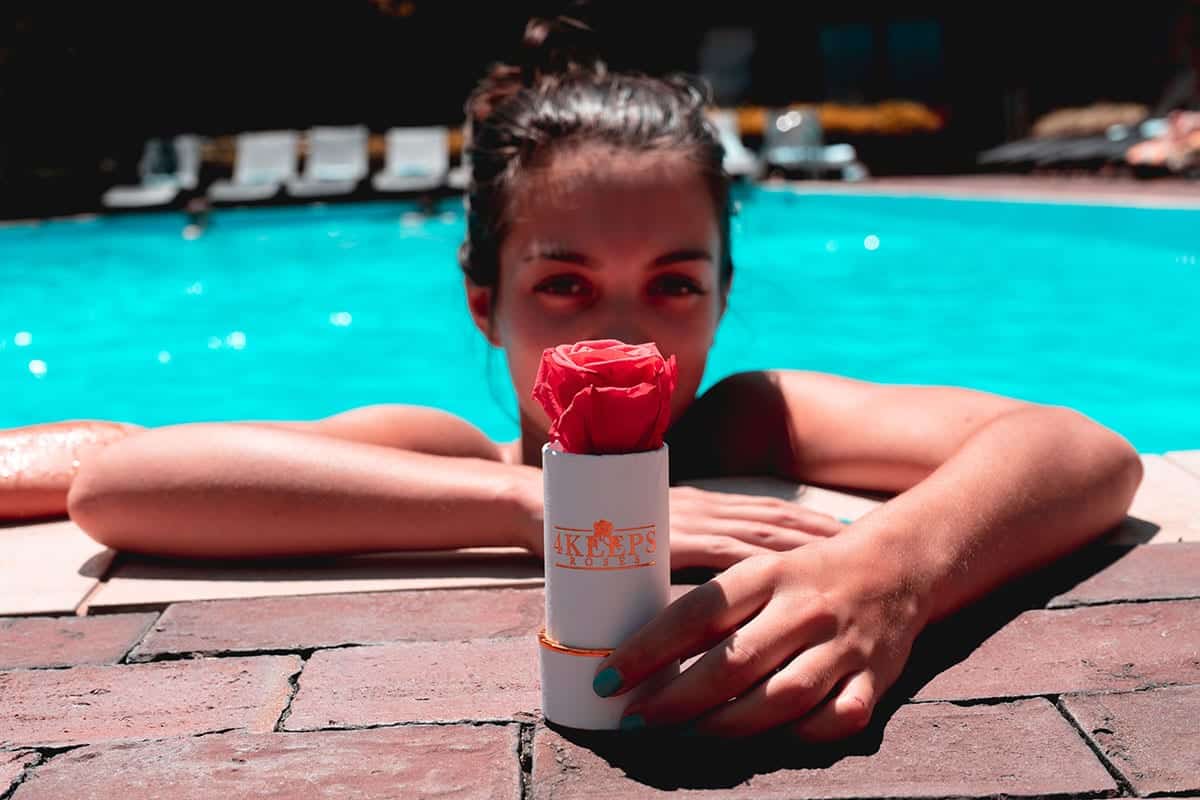 How Do You Order From 4Keeps Roses?
When you are looking to buy long-lasting roses from this company, you will need to visit their website to become a customer. It is highly recommended to sign up for their newsletter – it's free, and you only need to enter your email address. This gives you access to some useful discounts.
Shipping can be done to any location throughout the world. The company has a warehouse in California. Thus, US shipping will be faster, but if you do not live in the United States, you can still order from 4Keeps Roses.
Once an order is placed and your payment confirmed, the facility will package your rose and send it to you through courier services.
Are There Any Downsides?
Most people report that they are very happy with the roses received from 4Keeps Roses. In fact, many people claim that the roses look even better in real life compared to the photos on the company's website.
The only real drawback that we have noticed is the pricing for these products. Buying roses from this company is a relatively large investment. Even though the roses will last for a much longer time than a regular bouquet of roses, many people will still not be able to afford a bouquet of roses from the company. Even buying just one single rose from 4Keeps Roses can be too expensive for some people.
Final Verdict
4Keeps Roses offers you an opportunity to give a loved one a beautiful collection of preserved roses that will last for at least one year. The company also offers a satisfaction guarantee and only uses safe materials to preserve the roses. Worldwide shipping is available, and only the finest roses are used.