7-year-old Vivian Lord asked toymakers why the iconic toy soldiers weren't available as women, and one toy company decided to change that.
The iconic Green Army Men figurines will now be available in another version as women, thanks to her request.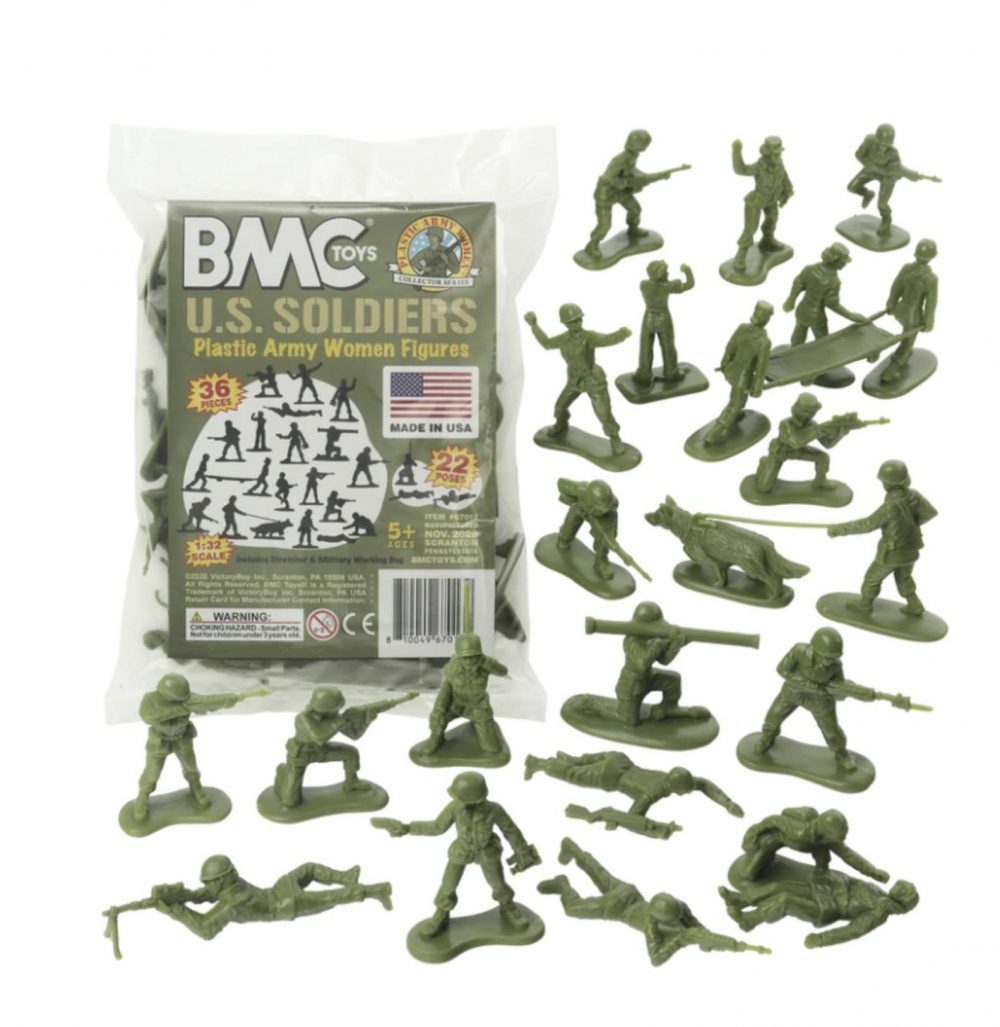 When Vivian Lord won a set of plastic green Army men from an arcade, she questioned why none of the figurines were women. She then sent a letter in 2019 to several toymakers asking them to make the iconic toy figurines available in her gender.
"Why do you not make girl army men[?]," she asked in the letter. "My friend's mom is in the Army to[o] so why don't you make them to[o]?"
Vivian's letter ended up getting a response from Jeff Imel, the president of BMC Toys, who started a crowdfunding effort to make the figurines a reality.
The toys debuted at the Chicago Toy Soldier Show in September 2019, and Imel wrote that he hoped to expand the available poses. The toys were already drumming up plenty of interest, he added.
The toys are now available for pre-order, and Vivian is reportedly delighted that women figurines are now a reality.
"She is very happy and thankful that her dream for toy equality came true," Vivian's mother, Brittany Lord said.