Rasmussen Reports on Monday released a new survey revealing that a significant number of American voters believe Joe Biden has dementia.
Nearly four-out-of-10 voters (38%) believe the former Vice President is suffering from the illness based on what they have seen and heard from him. Democrats themselves feel it is important for Biden, a likely presidential nominee, to publicly address the issue.
The speculation about the state of Biden's mental faculties stems from his frequent blunders and confusing statements.
An earlier Zogby poll reported 55% of voters say that Biden is in the early stages of dementia.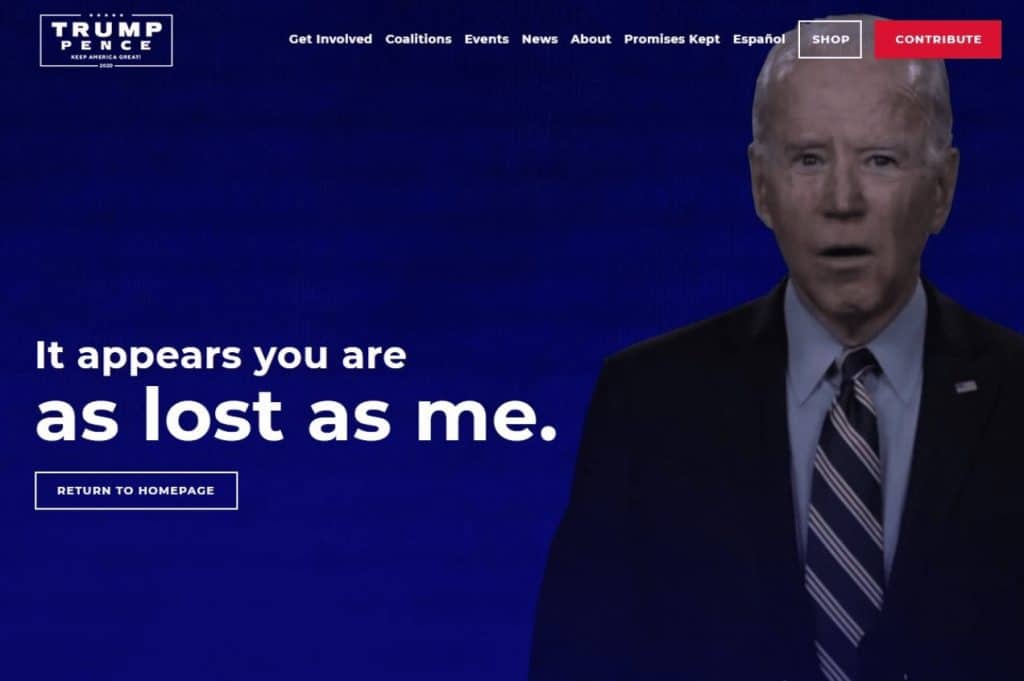 The Trump administration has obviously exploited this weakness. When visiting the Trump campaign website and visitors encounter an error page, they will see a photo of Biden displayed with the caption: "It appears you are as lost as me."