There's no denying that when it comes to parenting, some choose to go with methods that are harsher than necessary.
Take a look at this dad who got caught on camera in the middle of "disciplining" his daughter.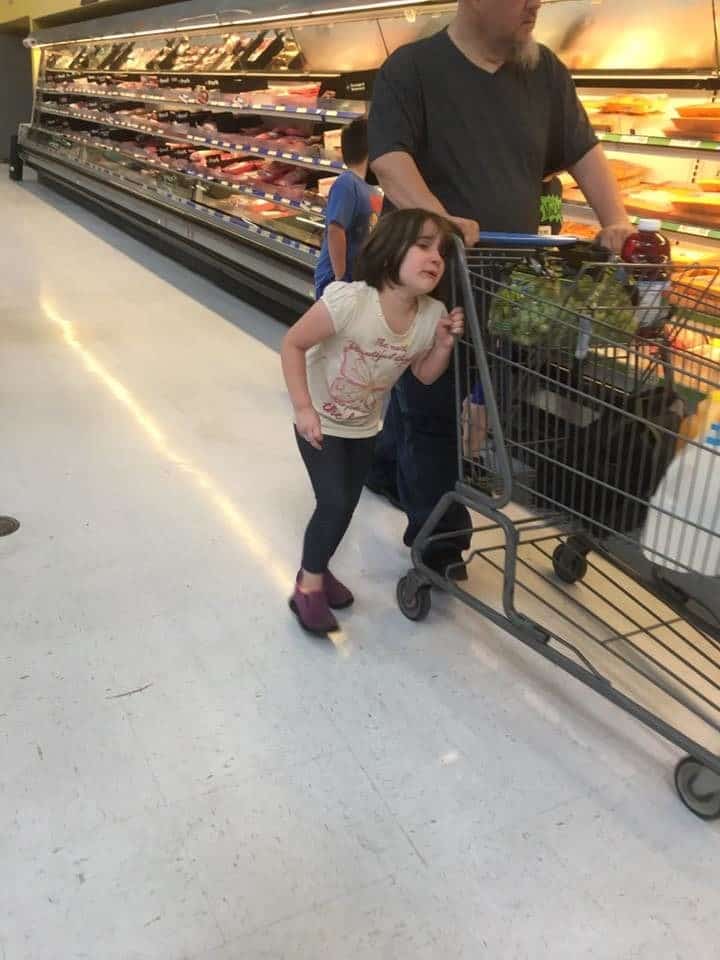 facebook
He had part of her hair wrapped around the handle of the cart with his hand on the handle, and the little girl was reportedly crying, "Please let go, I promise I won't do it again," but the man kept walking anyway.
The unidentified man was seen by Cleveland local Erika Burch in a Texas Wal-Mart.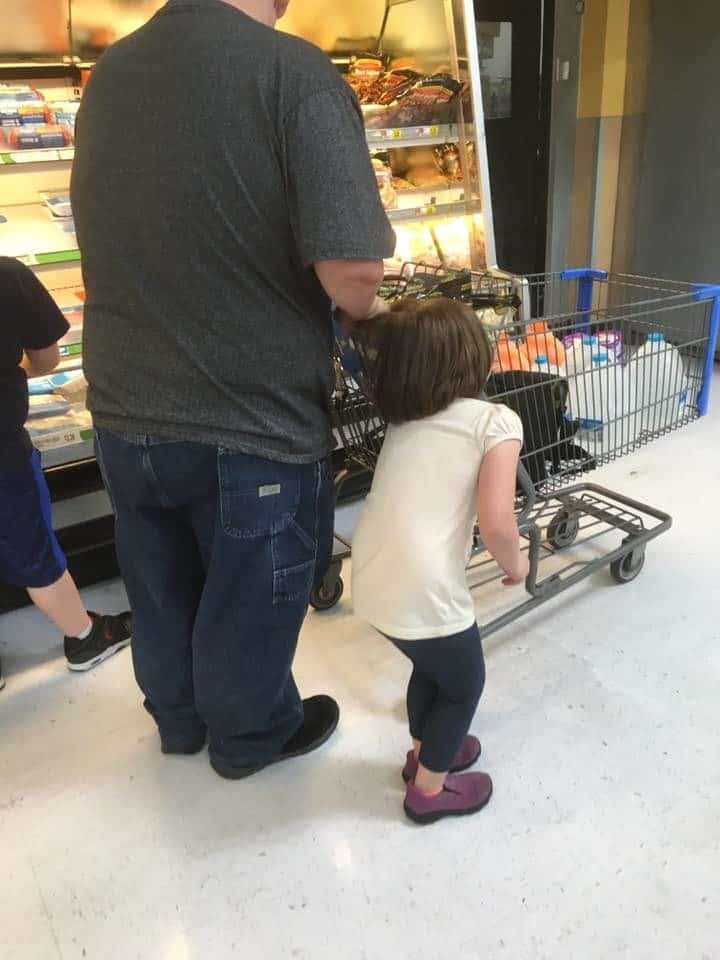 facebook
Erika approached the man and asked him to let the girl go, but he told to her to "mind her own business".
Erika called the authorities and started snapping photos for proof of the man's painful parenting methods.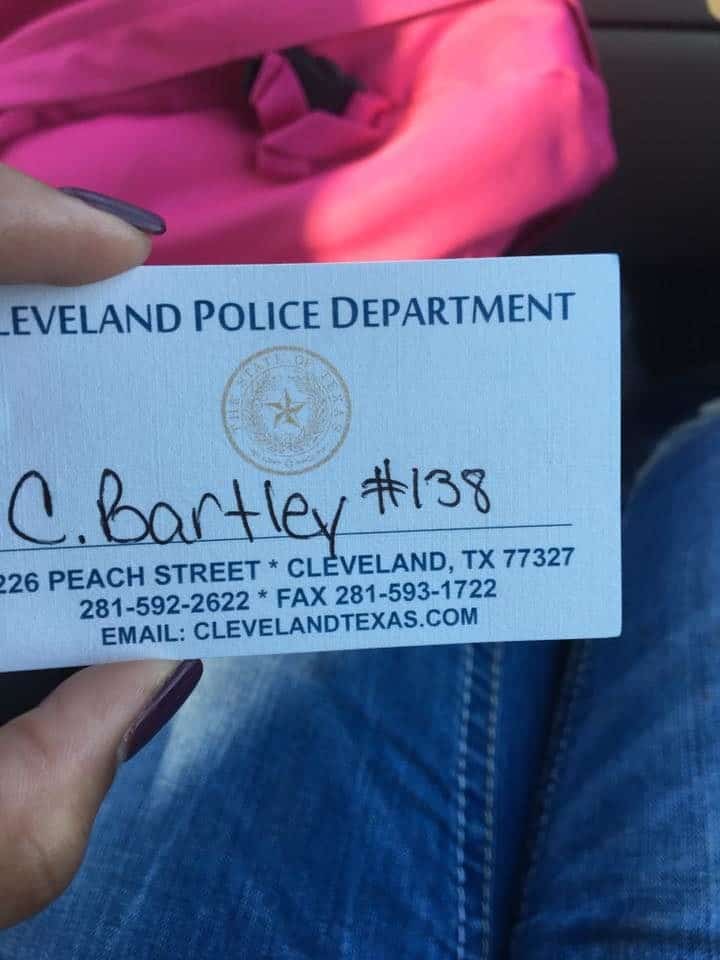 facebook
Sadly when the police arrived, they didn't offer much help because there were no "physical marks or bruises" left on the child.
Angered and not knowing what to do, Erika posted the photos on Facebook to name and shame the dad.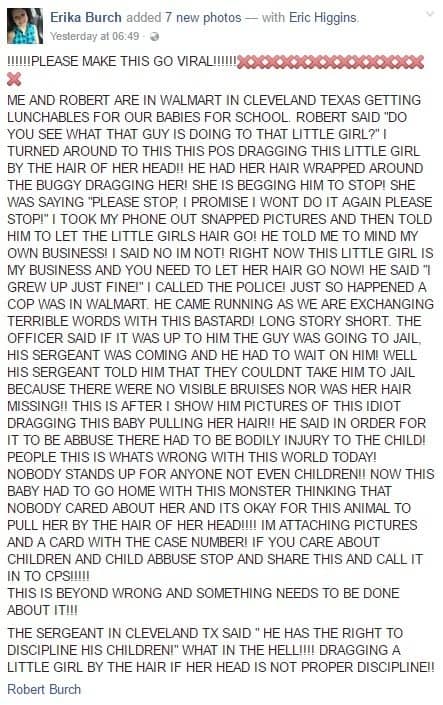 facebook
The post has been shared over 100,000 times by concerned and angry parents.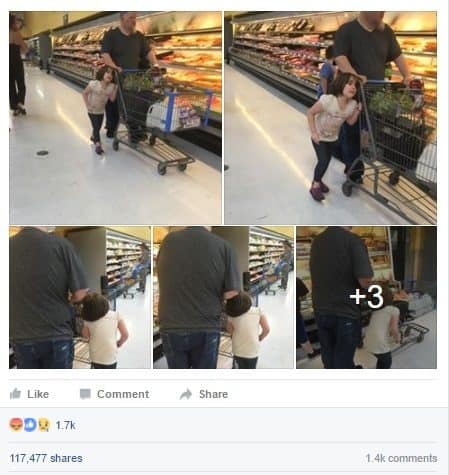 facebook
News stations have also begun to pick up the story. Erika hopes the police will now look into the matter.
KPRC2 Jake Reiner spoke to the woman who saw a man in a Cleveland Walmart grab his daughter by the hair while he was still holding onto the shopping cart. STORY–>http://bit.ly/2cERjs3

Posted by KPRC2 / Click2Houston on Tuesday, September 20, 2016
Was Erika right to step in, or is it , as the father said, really none of her business?