Heroes don't always wear capes. Most of the time, they're just regular folk, doing good deeds without asking for anything in return.
Xie Xu, aged 18 years, is a high school student in Jiangsu, China. He earned the monicker "the most beautiful student in China". Why?
For carrying his disabled friend on his back every single day for three years — that's 200 days every year.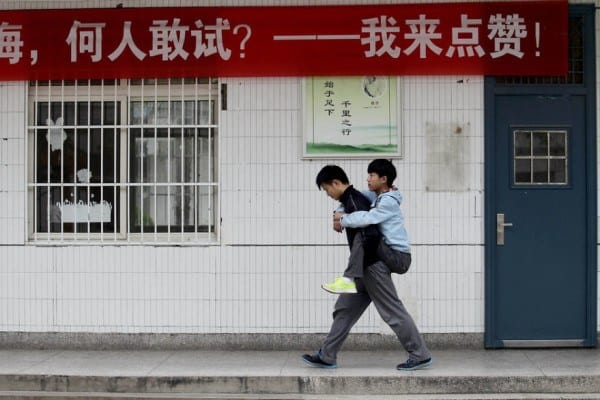 independent.co.uk
Zhang Chi, aged 19 years, suffers from a condition called muscular dystrophy, which results in progressive skeletal muscle weakness, and threatens to shorten his lifespan. Thus, Zhang has to rely on the kindness of others to move around.
Every day, Xie makes at least a dozen trips with his friend — the pair live in dorms not far from the school, and they go to the cafeteria together to eat breakfast before class.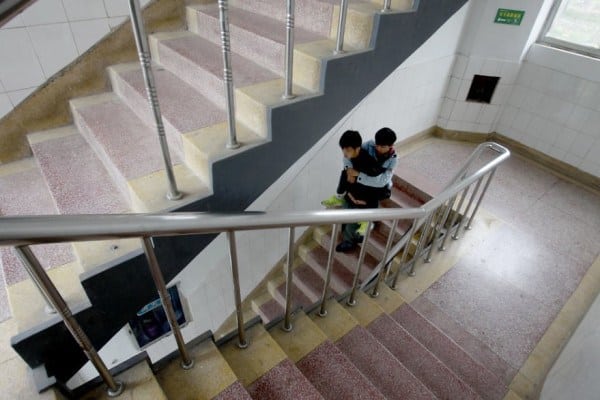 independent.co.uk
Xie also helps his friend wash his clothes, and takes it upon himself to bring Zhang his three meals every day.
But there's another thing that makes this duo remarkable: they rank among the best students in their school after they both received top marks in their exams.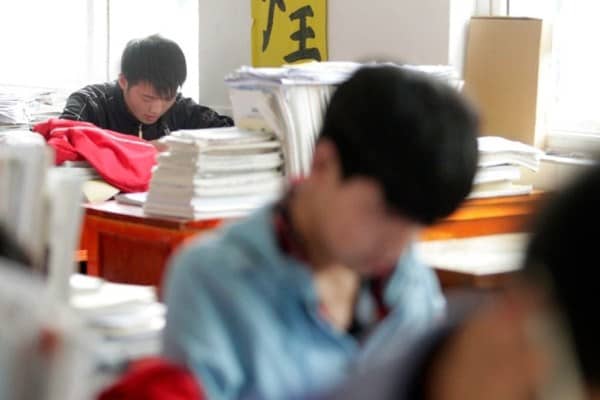 independent.co.uk
"Xie…exerts positive influence on other students, who readily help Zhang. With their assistance, Zhang has never missed out on one single class," remarked the vice headmaster of Daxu High School.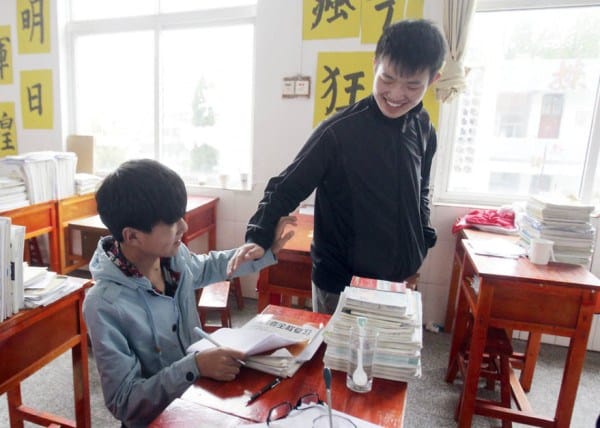 independent.co.uk
"They aren't family, but [Xie] has been doing this for three years."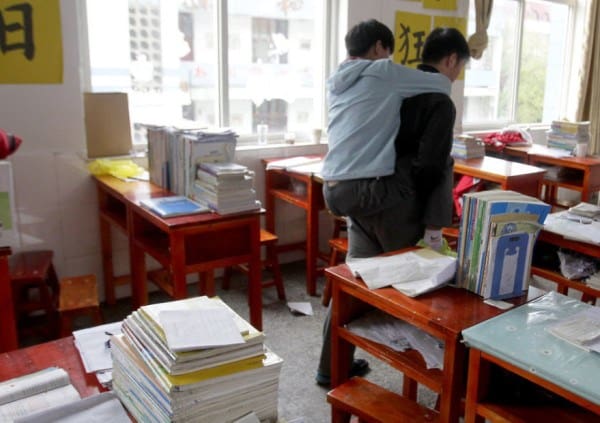 independent.co.uk
The duo will be going to different colleges next year, which means that Zang will be left to his own devices.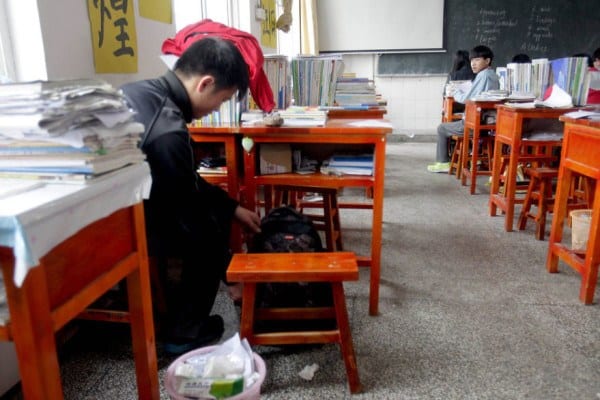 independent.co.uk
The lack of assistance for people with disabilities in China is a major issue. According to a US human rights report on China, 243,000 school-age children with disabilities do not attend school.
If only every single one of those children had a friend like Xie.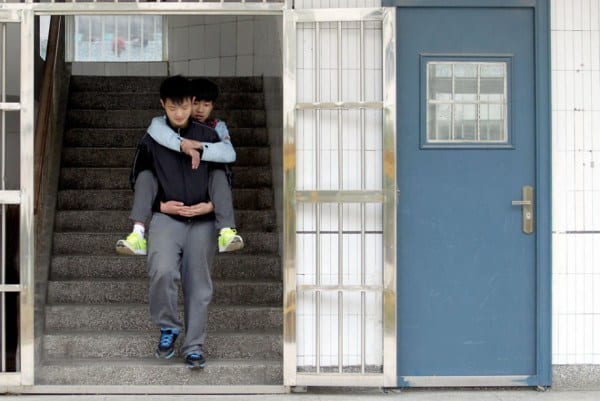 independent.co.uk
At such a young age, these guys already know the meaning of true friendship.