This is Dani Mathers, a model and Playboy Playmate of the Year, who's currently under fire (not to mention suffering a personal and professional backlash) after body shaming a stranger on Snapchat.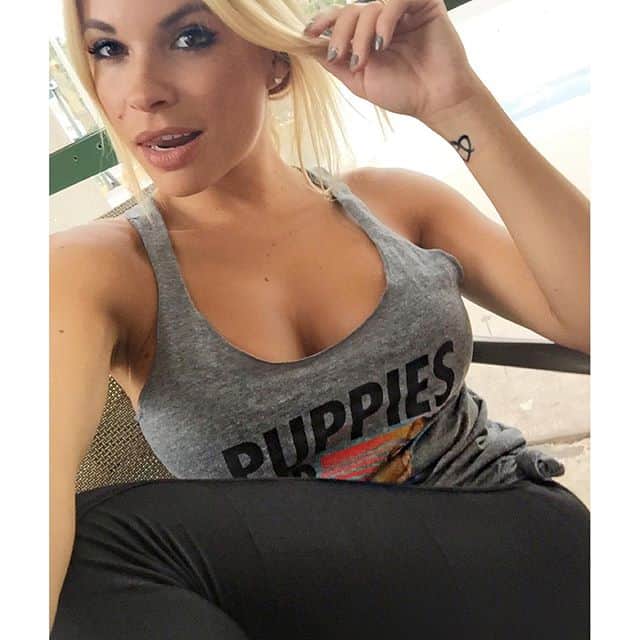 Facebook
Mathers shared the below image of an unsuspecting woman showering in the gym with the caption, "If I can't unsee this, you can't either".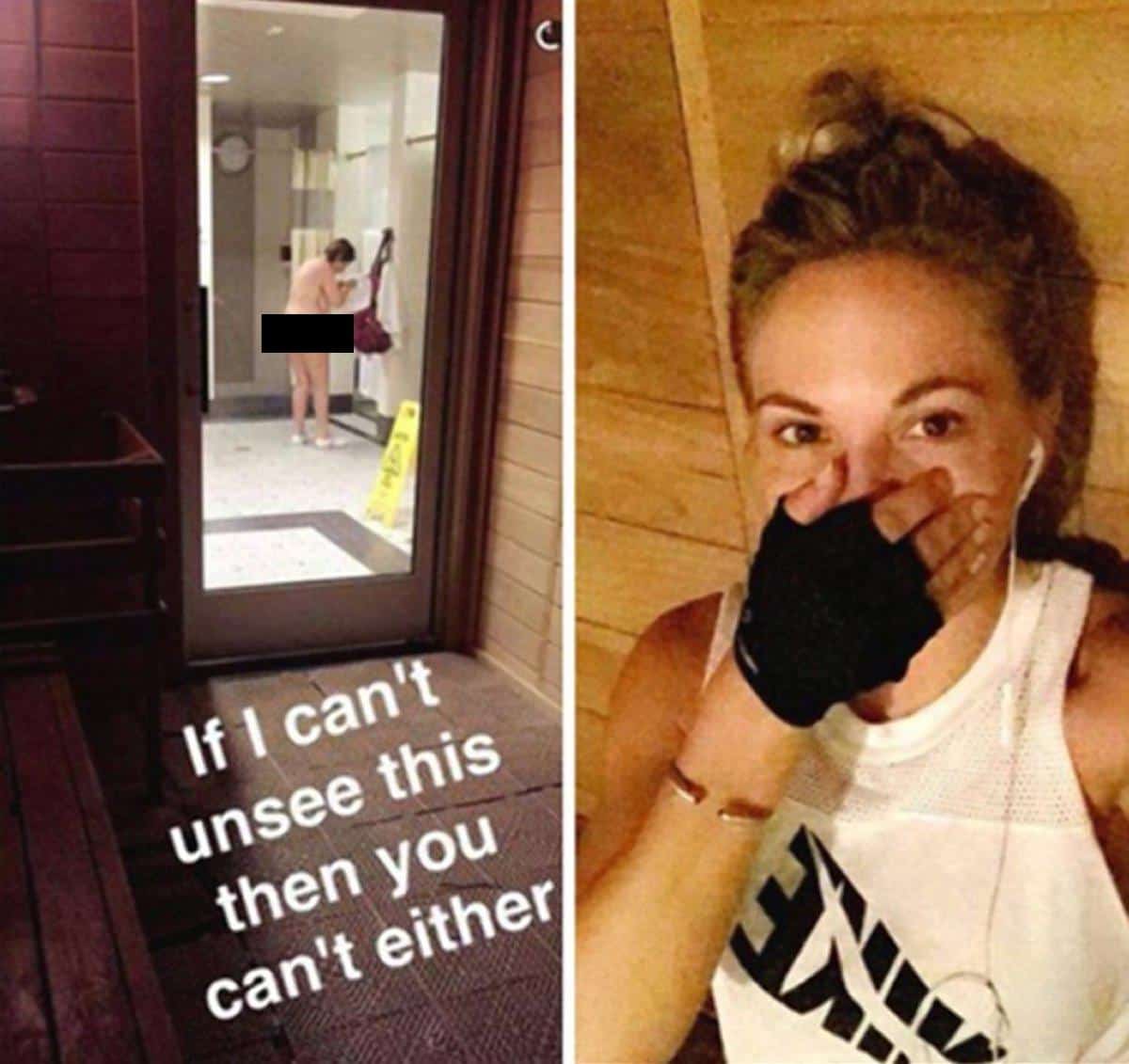 DailyNews
Mathers cruelly shamed a woman who, judging by the model's caption, didn't have the "right" body. She's now deactivated her Twitter account, lost a job, and sparked an investigation by the LAPD, because snapping naked strangers and posting the photo online without their consent is actually, you know, super illegal.
But, as writer Maria Guido asked, "What about the repercussions that women everywhere — who are already having a hard time getting themselves to the gym and getting comfortable in that space — are feeling?"
Enter Christine Blackmon, a blogger who's taken to Facebook to call out Mathers and highlight how the model has, by violating one woman's privacy, violated every woman's privacy.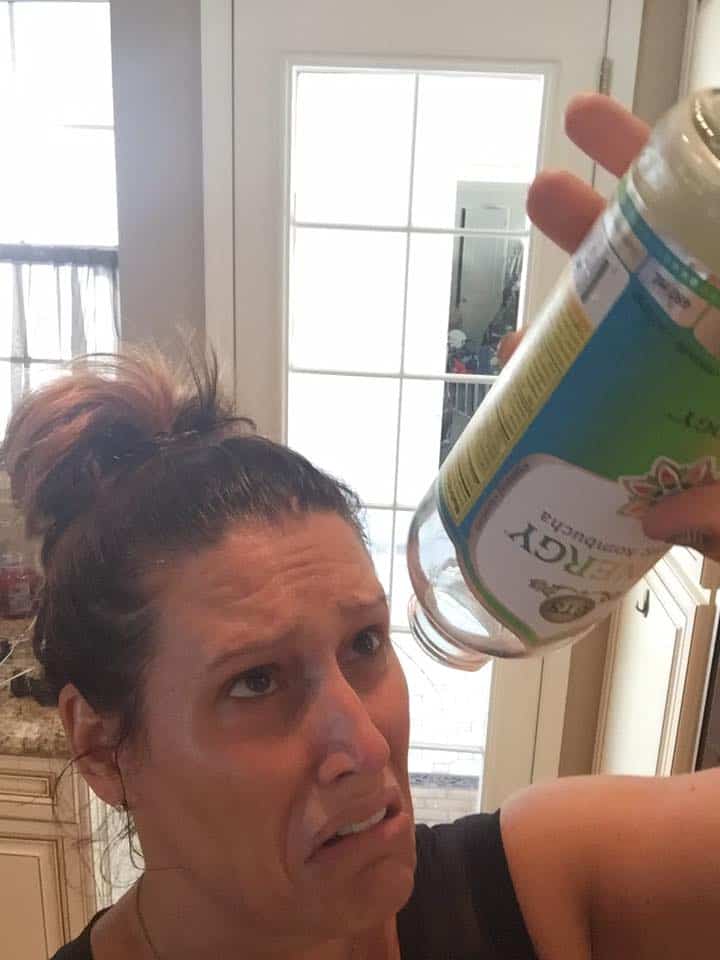 Facebook
Blackmon posted an intimate snap of herself getting changed to work out, saying, "I stood there in shoes, undies and a headband. I caught my husband taking my picture so I posed playfully due to the obvious absurdity of it all."
"Later, I saw the picture and begged him to delete it. All I saw was lumps and bumps. He simply smiled and softly said, 'I think it's beautiful'."
"Here's the deal," continued Blackmon, "You may not have been a Playboy model, but not all of us work out to be 'hot', some of us work out simply to honor the bodies we were given. That's all that woman was trying to do and you violated her. Shame on you."
"I bet I can get 100s of women to post their beautiful bodies and regardless of their size, shape, or color, they will ALL be more beautiful than the ugliness you showed in that post."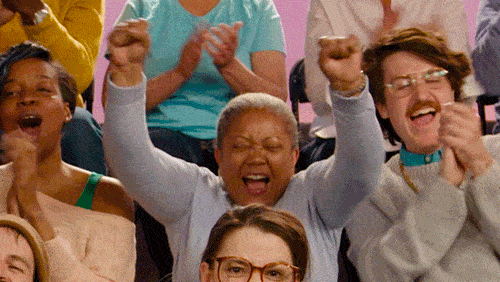 Giphy
Amen.