An online petition demanding vlogger Eugenia Cooney be banned from YouTube has gained more than 14,000 signatures, due to concerns that she "glorifies" anorexia.
With 500k Instagram followers and nearly a million YouTube subscribers, Eugenia's skeletal frame has sparked serious debate online.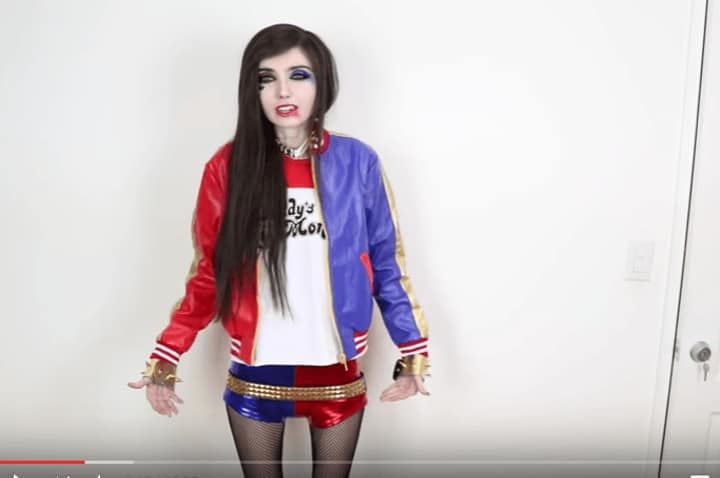 YouTube
But now worried viewer Carol Lynn has created a petition on Change.org in the hope that Eugenia will be forcibly taken offline.
"Eugenia Cooney has a serious medical condition," writes Carol on the petition, "She has been influencing her viewers by her serious underweight condition."
"She does this bodily harm to herself and shows young girls, such as her viewers on social media, that it is 'okay' to be suffering from anorexia nervosa."
"She knows that she's influencing young teenage girls into thinking 60lbs is normal. It's most definitely not."
Eugenia herself dedicated a vlog to the petition, apologizing and also accusing her critics of simply generating yet more negativity.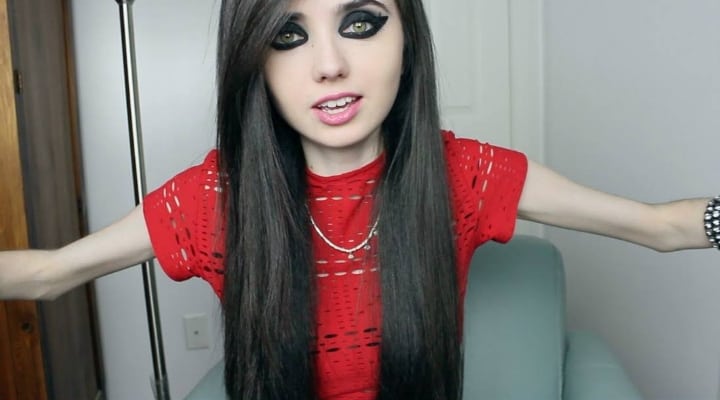 YouTube
"I just wanted to make this because I'm really sorry to everyone who is angry or upset with me, I'm really not trying to do anything wrong. I've never tried to influence anyone badly and I never encourage people to try to look like me."
"I just wish people would be less hateful and be more positive."
However, it must be said it's hard to feel positive about a seriously underweight teenager acting as a role model to such a large number of youngsters.
22-year-old Eugenia, who is based in New York, has long insisted she is simply "naturally slender" and denied having an eating disorder.
YouTube have so far not commented on removing Cooney's channel, but they have highlighted their policy in which videos with "an express intention to glorify or promote eating disorders are removed".