It appears the latest casualty of the wildfire that has burned thousands of acres across Southern California this week is the Bel-Air home of 21st Century Fox executive chairman and acting CEO of Fox News Ruport Murdoch.
Moraga Estate, the only working winery in Bel-Air, includes a house, guesthouse, office building, wine cave, and the 13-acre Moraga Vineyards.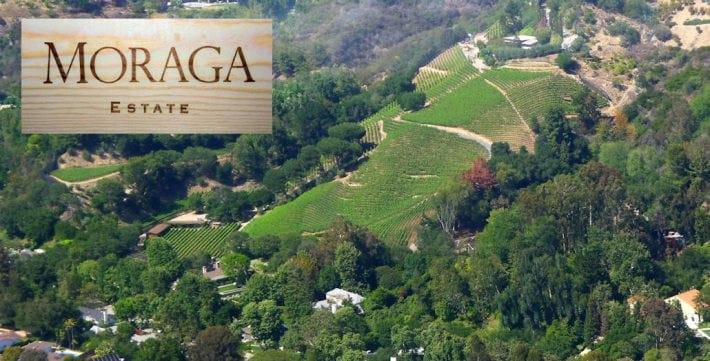 TVCorti
The vineyard is located outside of Los Angeles and across the 405 freeway from the Getty Museum. People in the estate, along with other homes in Bel-Air and nearby Sherman Oaks, were ordered to evacuate.
Rupert Murdoch's house is being reported as burning right now. That would explain Donald's tweet this morning. Was worried about his friends homes in Bel Air. pic.twitter.com/AQ3cyl7xe0

— Grumpydude (@1stGrumpydude) December 6, 2017
NBC news in LA is reporting that the wildfires are now burning down Rupert Murdoch's house.

— David Wallace-Wells (@dwallacewells) December 6, 2017
Apparently Rupert Murdoch did. His home just went up in flames as per NBC and CBS.

— AlternativeFacts (@rsammysams) December 6, 2017
The Australian media mogul released a statement Wednesday saying that despite the damage to some buildings in the upper vineyard area, the house and the winery miraculously appear to be intact.
"The situation at Moraga Bel Air is very fluid at the moment," Murdoch said in the statement. "We are monitoring the situation as closely as we can and are grateful to the efforts of all the first responders."
"Some of our neighbors have suffered heavy losses and our thoughts and prayers are with them at this difficult time," he added.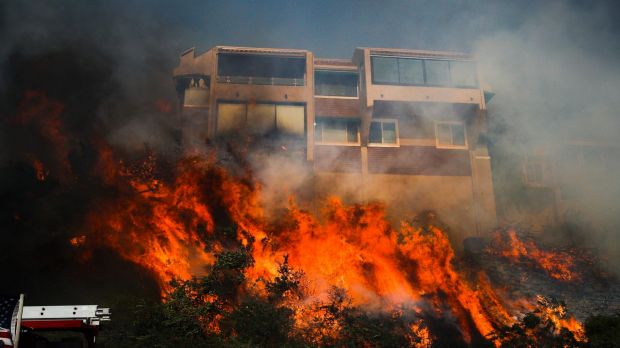 SMH
The 16-acre property was once owned by legendary Hollywood icon Victor Fleming, director of "The Wizard of Oz" and "Gone With the Wind." Fleming built the home in 1939, the same year that both films were produced.
Murdoch purchased the property for $30 million in 2013. He lives in the 7,500-square-foot house with his wife Jerry Hall. "It was simply stunning," Murdoch said to the Wall Street Journal of the estate. "The winery and vineyard, and the wine were a great bonus. I very quickly fell in love."
About to celebrate buying beautiful small vineyard right in LA. Great wine, Moraga, owned by great Angelino, Tom Jones. Time cover,1961!

— Rupert Murdoch (@rupertmurdoch) May 10, 2013
Not everybody feels empathetic about the right-wing propagandist's tragedy, however. Some Twitter users found the situation ironic, given that Murdoch called climate change "alarmist nonsense."
The Union of Concerned Scientists have peviously identified how climate change has increased the intensity and frequency of wildfires in the Western U.S. This year alone saw a record-setting wildfire season in California.
Climate denier @foxnews @21CF Rupert Murdoch. Karma. https://t.co/0dbfn7uDL8

— Linda (@lmcd9999_l) December 6, 2017
fortunately for rupert murdoch, climate change is a myth https://t.co/gOdbeuVooQ

— Ashley Feinberg (@ashleyfeinberg) December 6, 2017
OMG — now NBC is reporting the fire is burning down Rupert Murdoch's house! I take it back — this is God's will!

— JC Collingwood (@CACollingwood) December 6, 2017
Meanwhile, fires caused by Rupert Murdoch are now burning down our democracy. https://t.co/JmHbK6wTTg

— Zach Wurtzebach (@wurtzebach) December 6, 2017
Speaking of global warming catastrophes, I hear your $30m estate is currently on fire due to the wildfires raging in So. Cal.

— The BeanerSchnitzel (@TheBSchnitzel) December 6, 2017
Despite detractors, Murdoch has received messages of sympathy from people in high places. Including, as it were, the highest seat in the land: President Donald Trump. The POTUS has called Murdoch a "very good friend" and allegedly seeks counsel from the media mogul regularly.
Our thoughts and prayers are with everyone in the path of California's wildfires. I encourage everyone to heed the advice and orders of local and state officials. THANK YOU to all First Responders for your incredible work! https://t.co/g9y9PkB352

— Donald J. Trump (@realDonaldTrump) December 6, 2017
In total around 34,000 hectares are now burning and the fires, fuelled by the dry Santa Ana winds, have burned hundreds of buildings in Los Angeles county and neighbouring Ventura county.
More than 10,000 people have evacuated their homes already and an additional 150,000 people are now affected by evacuation orders.