Over the years, we've stood witness to various hair dye trends: bleached, highlights, ombre, two-tone, pastel, granny. But they're nothing compared to the latest hair fashions.
Sit back kids, because we're going on a kaleidoscopic ride. From split-dye hair to green armpits (yes, armpits), here's a run through of some truly radical hair.
You've heard of a half and half drink, but what about half and half hair?
Cruella de Vil would be proud.
Torn between two colors? Nope, never.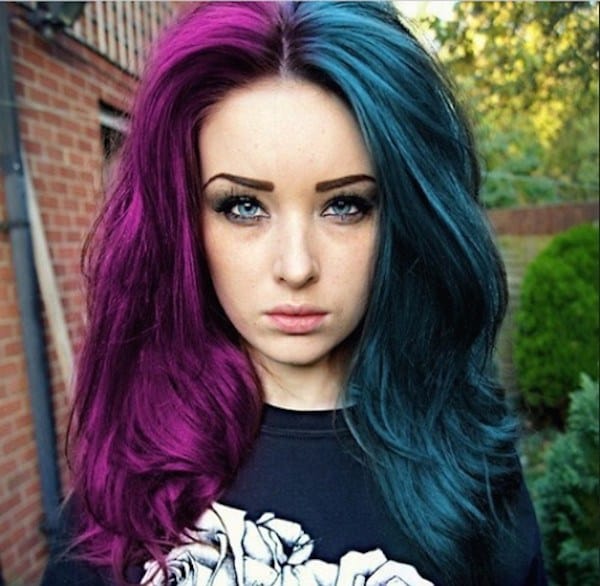 weheartit
Twice the color, twice the fun.
Anyone else craving cotton candy right now?
Even eyebrows are getting a makeover.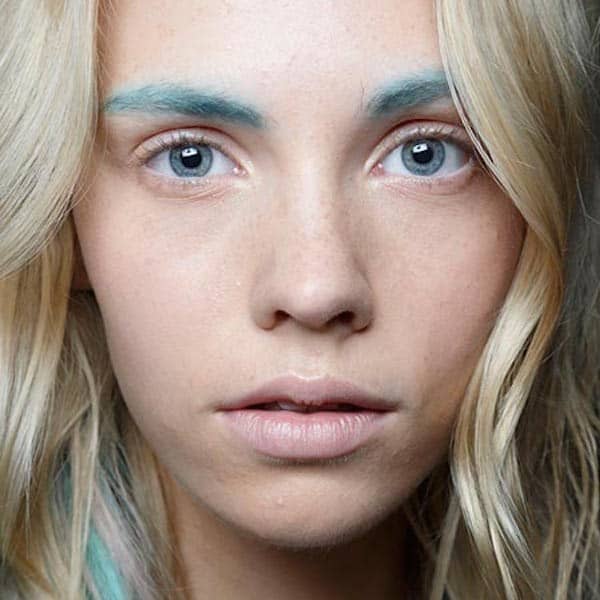 hawaalive
Teal brows on fleek, yo.
 Some feel like they need a bit of sparkle.
https://instagram.com/p/zqM2QgHOB6/
While other folk think that two colors just aren't enough.
That subtle orange fading into pink then bursting into purple is too perfect.
But it doesn't stop there. Pit hair is also having its moment in the sun.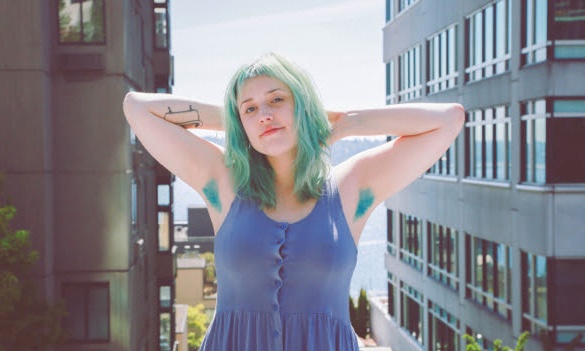 theguardian
Would you be as daring as these ladies to rock some turquoise and purple pits in a tank top?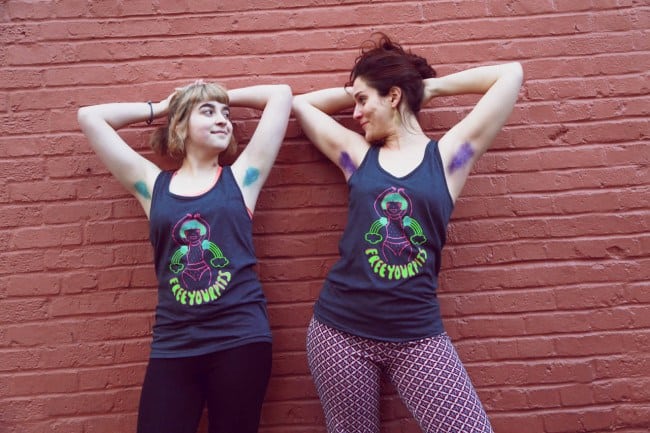 howtohairgirl
Own it, babes!
Even guys are getting in on the hair dye craze.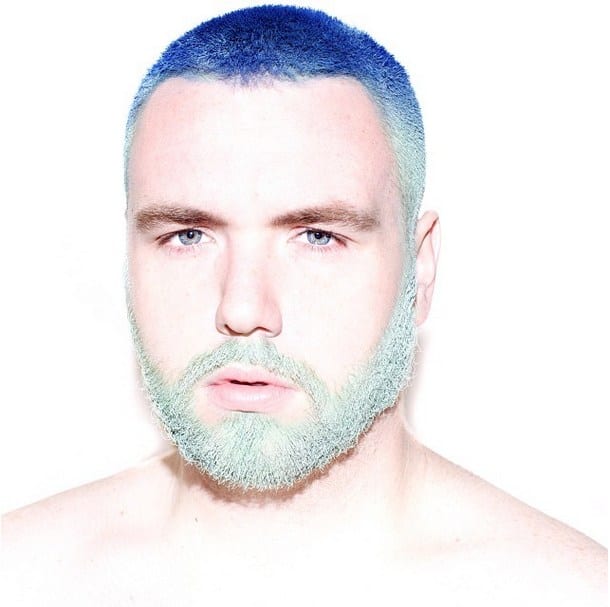 complex
How majestic does this man's ocean-inspired ombre look?
Thankfully, the stereotype of pink not being a manly enough color didn't stop this guy from channeling his inner wild child.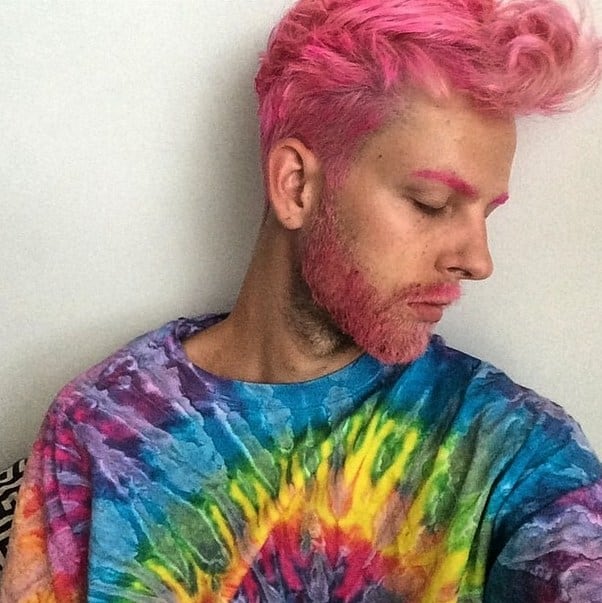 funtime
Yes, dude. Yes.
Crazy, unique, and totally awesome.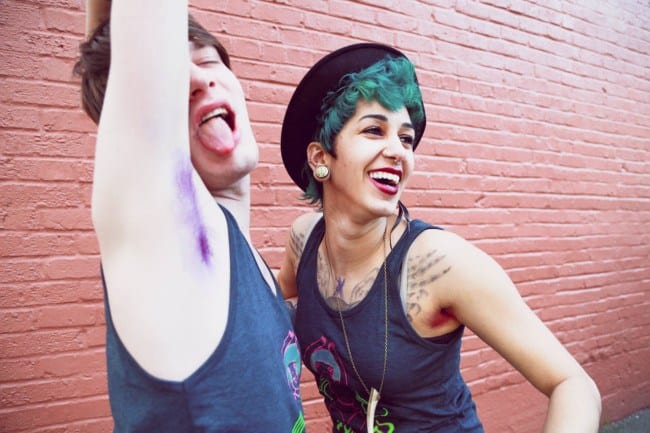 howtohairgirl
<3
So whatever other hair color trends may come our way, bring them on.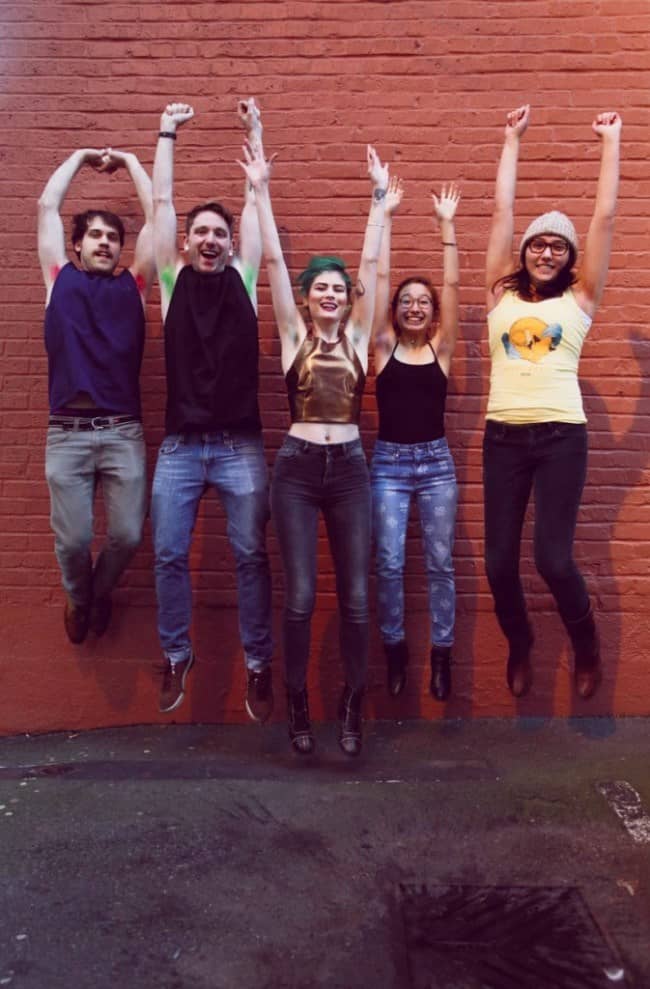 howtohairgirl