Dominic Husson and Louise Veronneau, from Quebec, Canada, wanted a quiet  country wedding that included their favorite animals, so the only guests were around 1,000 cats.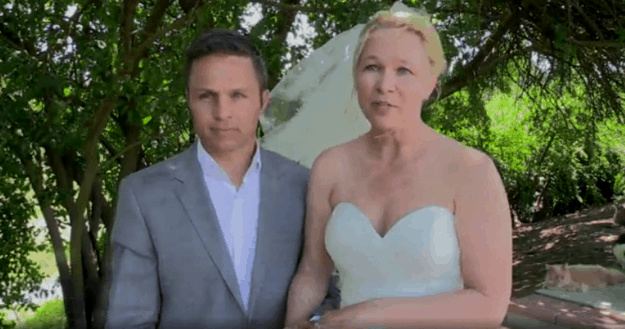 SacBee
The kitty-loving couple decided to get married at a cat sanctuary in California, US, the largest, cage-free, no-kill shelter in the state.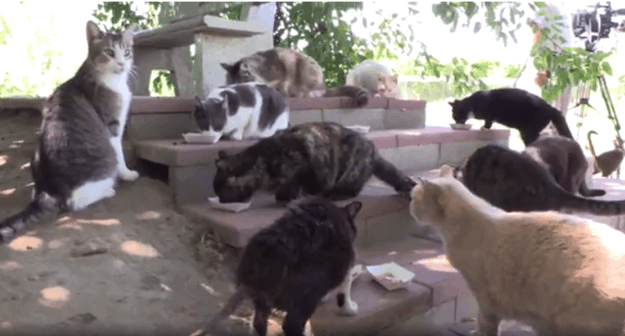 SacBee
The founder of the sanctuary, Lynea Lattanzio, even got ordained so she could wed the couple at the first ceremony to take place at the sanctuary.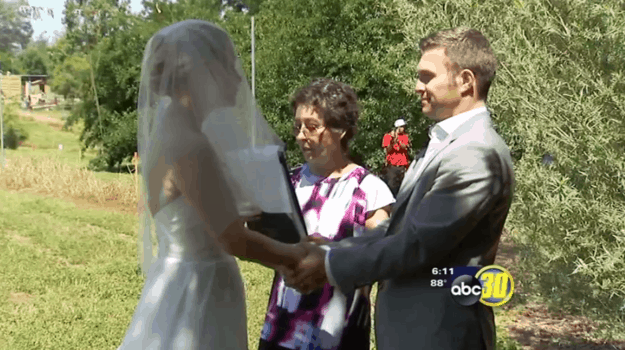 SacBee
They even posed for the obligatory wedding ring shot with a furry friend.
So much fun at a @cathouseotkings wedding! Here's a favorite moment from today. This guy was so sweet! @ksee24 now! pic.twitter.com/mKyvE9pWRK

— Justin Sacher (@justinsacher) May 18, 2016
"I feel so in love," said Louise, "I feel in love with the work Lynea and her team is doing for the cats and the rescuing."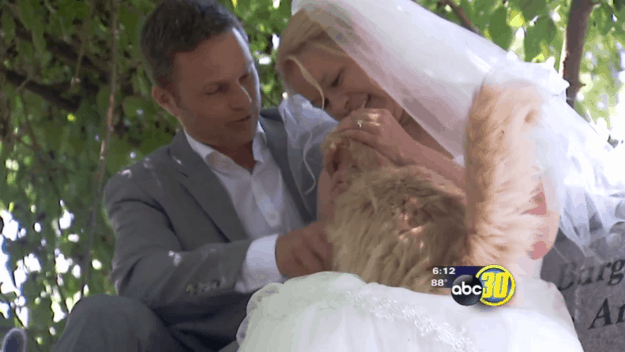 SacBee
She added that herself and Dominic, who have been together for three years, count a love of animals as one of their shared passions. So what could be more fitting than a cat-themed wedding?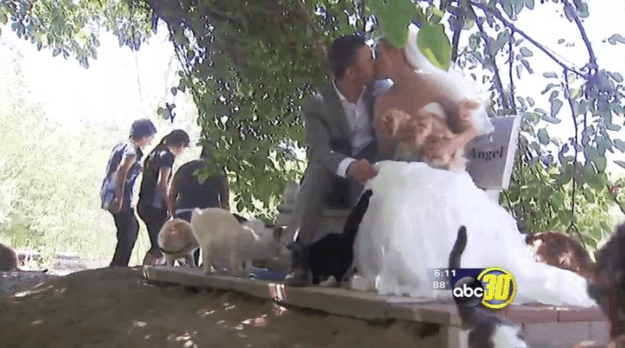 SacBee
What a purr-fect day.