A 6-foot Norwegian guy with flowing blonde hair has caused an Internet frenzy after netizens realized he's (probably) the human incarnation of hunky Norse god Thor.
This is Marvel's hammer-wielding superhero Thor, played by Chris Hemsworth.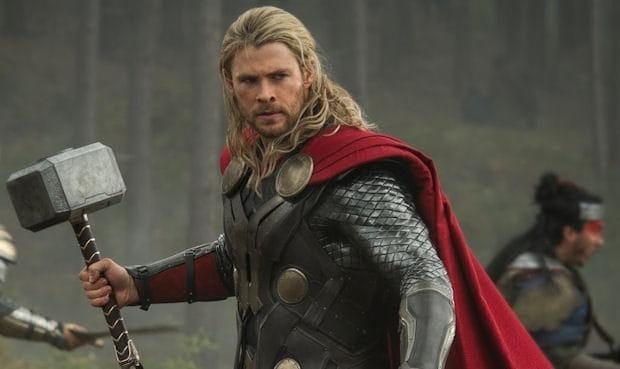 DenOfGeek
And this is 30-year-old Lasse Matberg, Royal Norwegian naval officer, model and Norse god lookalike.
From his bulging biceps to his geometrically neat beard and trendy man bun, you can understand why 350,000 Instagrammers now worship this vision of hipster manliness.
But he's in touch with his feminine side, as he admits to taming his beard for his modelling work, and shampooing AND conditioning his gorgeous barnet.
He even uses a hair mask and keeps it up in a bun when he's cleaning his flat, for extra security (probably).
Lasse considers modelling "a fun hobby" and says he learned from the best; Derek Zoolander, a.k.a Ben Stiller, from the spoof movie Zoolander.
But he's in no rush to give up his day job in the Norwegian navy, despite his — almost overnight — rise to Internet stardom.
Like any benevolent god of thunder in human form, Lasse poses beside the ocean and also with tiny fluffy puppies.
As well as doing dead manly stuff like Tough Mudder events, looking like a Viking ready to jump off his longship and attack.
He likes chopping wood, too, in what he calls a Norwegian gym but everyone else calls a forest.
He enjoys "dress-down Thor's days", working that medieval chic as he chills in his robe and thinks handsome Viking thoughts.
Here he is posing with his favorite tree stump and cozy Nordic socks.
We can certainly see what all the fuss is about.
You can keep up with Lasse on Instagram.