In an extraordinary selfless act rarely seen these days, a 61-year-old homeless man has been shot dead after trying to overpower a gunman who was holding a woman hostage.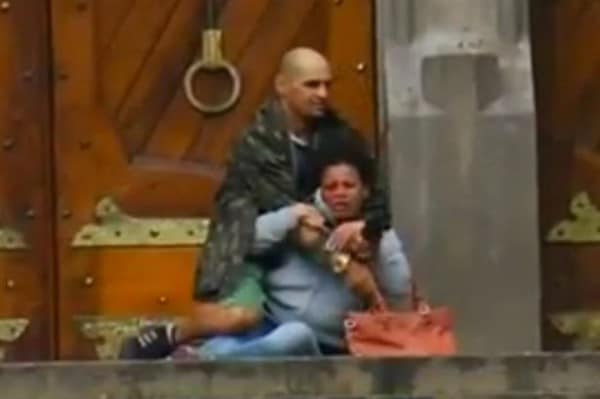 YouTube
Tragically, Francisco Erasmo Rodrigues de Lima died at the scene after the gunman shot him twice in the chest. The terrified woman managed to run for safety and survived.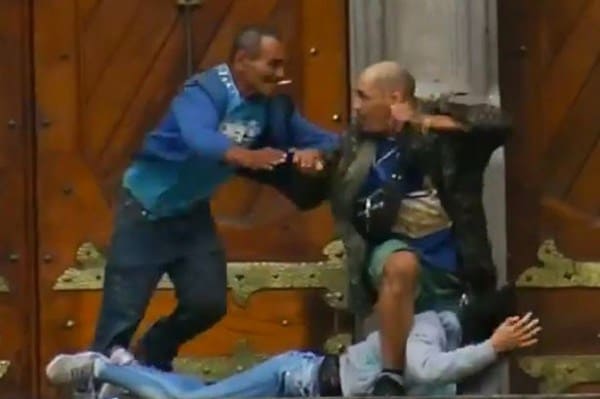 YouTube
The sickening drama unfolded outside the famous Sao Paulo Cathedral in Brazil over the weekend, with dozens of bystanders looking on and capturing the event on their mobile phones.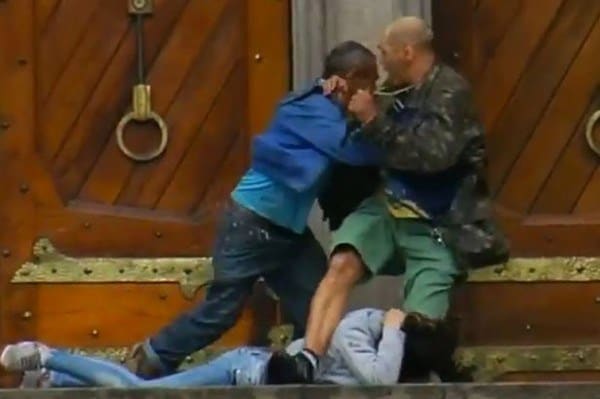 YouTube
The gunman, 49-year-old Luiz Antonio da Silva, was shot and injured by police during the scuffle between him and de Lima. He also died at the scene.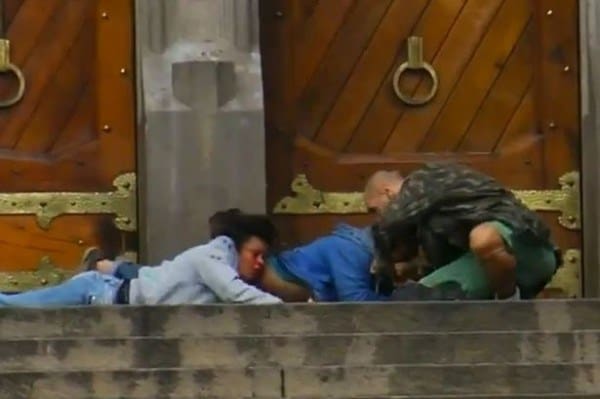 YouTube
Silva had previously spent 22 years in prison for theft, damage of property, and causing bodily harm.
De Lima continued to pursue the gunman even after shots were fired.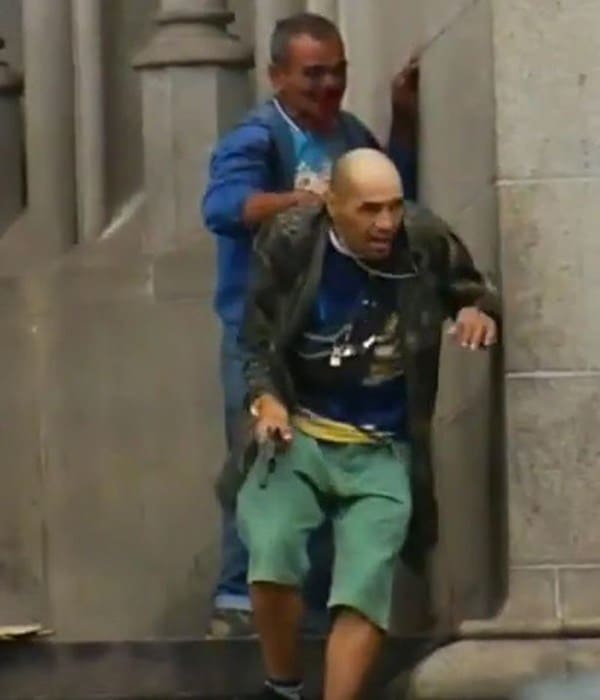 YouTube
Online users around the world are now demanding that authorities honour de Lima by giving him a decent burial.
The video of de Lima's brave intervention, and the shooting, is below [warning: disturbing content]: