Bretagne (pronounced "Brittany"), a golden retriever who scoured Ground Zero for survivors after the 9/11 attacks and was deployed with hurricane response teams across the US, has sadly passed away just before her 17th birthday.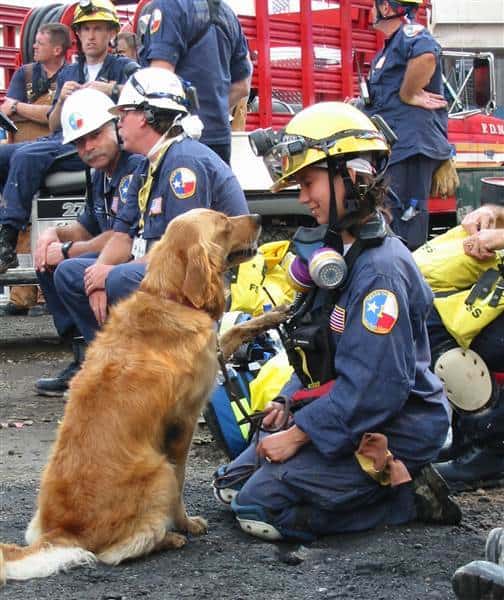 TODAY
The last of 300 brave search dogs who bravely served after the 9/11 attacks, Bretagne lived a truly paw-some life and enjoyed an adventure-packed retirement with her human, Denise Corliss.
"Bretagne's partnership with Denise was magical," says veterinarian Cindy Otto, "The two of them touched lives throughout their careers together, not only in search and rescue but even after her retirement."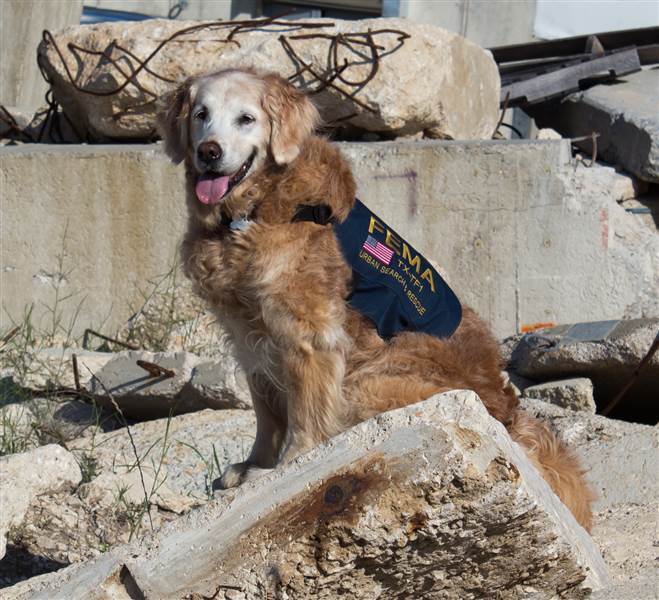 TODAY
The pup retired from search work when she was 9, but Denise realized Bretagne needed physical and mental stimulation as she aged.
The busy pooch volunteered as a reading assistance dog at a local elementary school (and still found time to chase her favorite ducks at the park).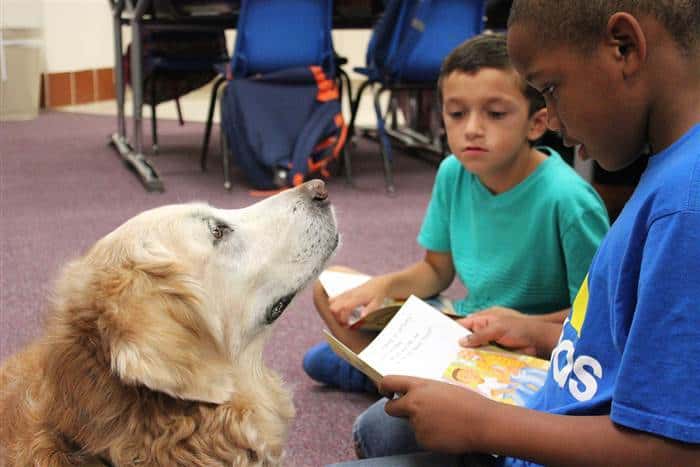 TODAY
By 13, Bretagne suffered joint pain and stiffness and struggled to get upstairs, so Denise installed a special pool for Bretagne to splash around in every day.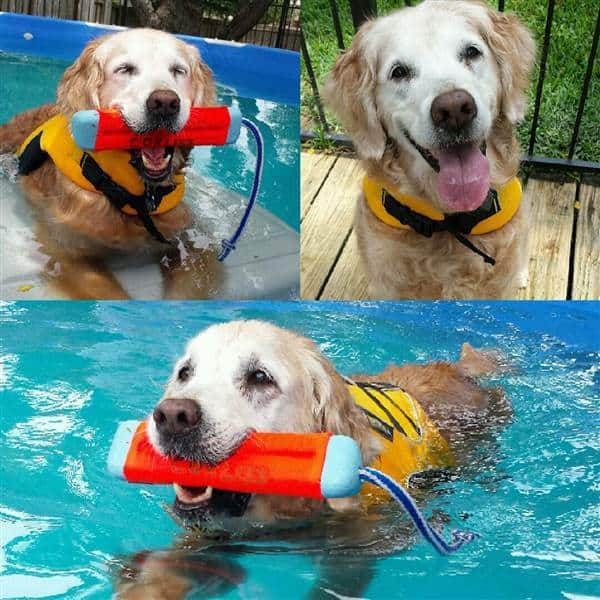 TODAY
Last year as she turned 16, Bretagne was honored with a special birthday bash in New York City, US, as well as a dedicated cobblestone in her honor on the 9/11 memorial plaza.
But in recent weeks Bretagne suffered kidney failure and when she stopped eating, Denise knew it was time to say goodbye.
"She was really anxious last night and just wanted to be with me," explained Denise, "I laid down with her, right next to her. When she could feel me, she could settle down and go to sleep. I slept with her like that all night."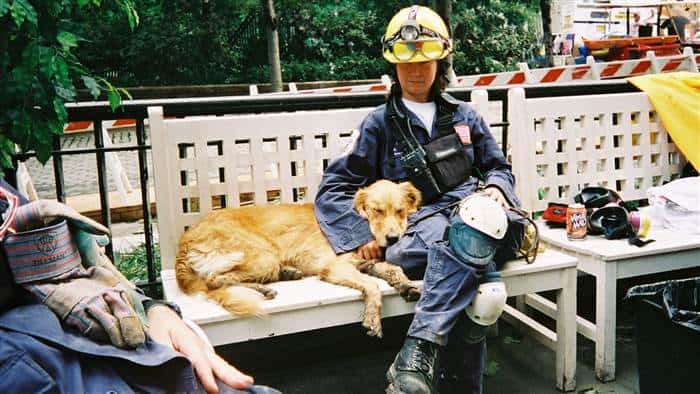 TODAY
And to thank Bretagne for her dedicated service, representatives from Texas Task Force 1, the Cy-Fair Volunteer Dire Department, and other agencies stood to attention and saluted Bretagne as she arrived and departed the animal hospital, covered by the American flag.
"This was a very small way for us to pay tribute to a dog who truly has beena  hero," said Cy-Fair volunteer David Padovan, "Just because she's a K9 doesn't make her any less part of our department."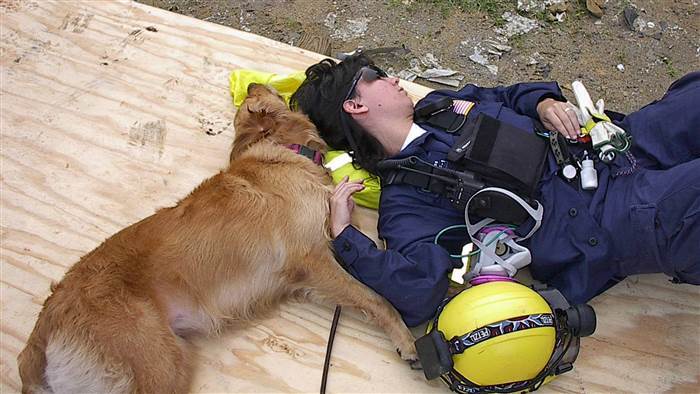 TODAY
Thank you Bretagne for your incredible work and bravery! We're sure Denise is incredibly proud to have raised and worked with such an amazing pup.