Every mom tries to feed her kids the best and healthiest diet, but there's nothing wrong with a little treat here and there, right? Well, one Australian mom was recently told off for the contents of her tot's lunchbox.
Blogger Melinda Tankard Reist took to Facebook to share her shock over the incident involving a friend of hers.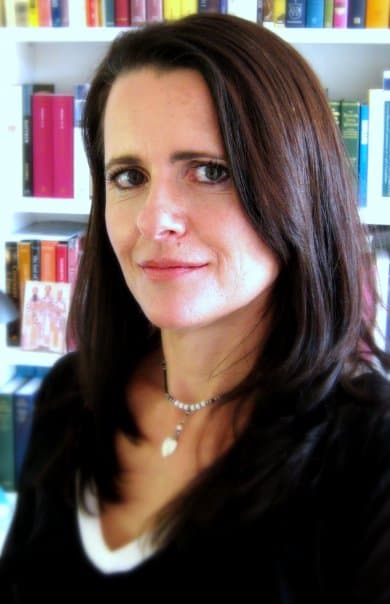 Facebook
Melinda's friend was told off by her child's Kindergarten teacher for packing a slice of chocolate cake in her kid's lunchbox.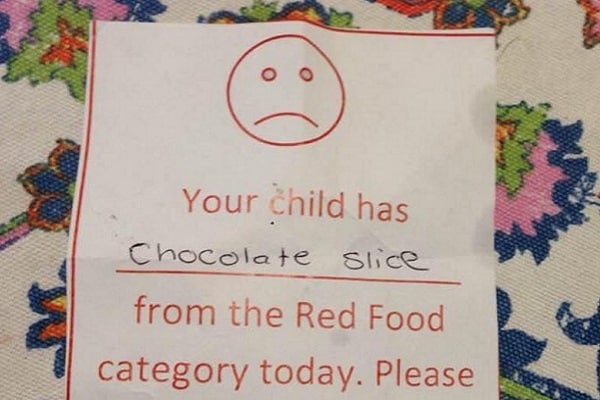 Facebook
The teacher sent a note home which read, "Your child has 'chocolate slice' from the Red Food category today. Please choose healthier options for Kindy."

The teacher was referring to a traffic light system that grades foods according to their nutritional value.
"My friend (mother of eight healthy children) received this today from her three-year-old's Kindy teacher," wrote Melinda, "I told her to put two slices in tomorrow and tell them to get lost."
"Just to add, my friend makes everything from scratch for her kids — including bread — and serves fresh, healthy food every day."
Needless to say, plenty of parents were shocked by the "parent-shaming" teacher, although some thought the school had the right idea regarding healthier lunches for kids.
Was the note too far, or is this school going about things the right way?