A Danish student has claimed she has a $1 million bounty on her head after leaving her native country to fight ISIS militants.
Joanna Palani, 23, is a politics student from Denmark of Iranian-Kurdish ancestry. She was born in a refugee camp in Ramadi, Iraq, during the first Gulf War.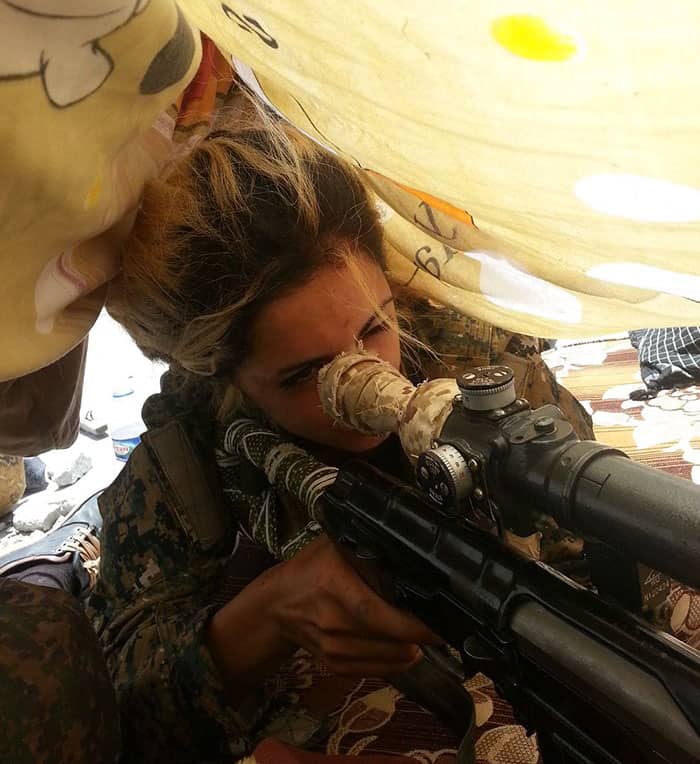 Facebook
She first fired a gun aged nine, and when she was still a teenager she left Copenhagen for Syria.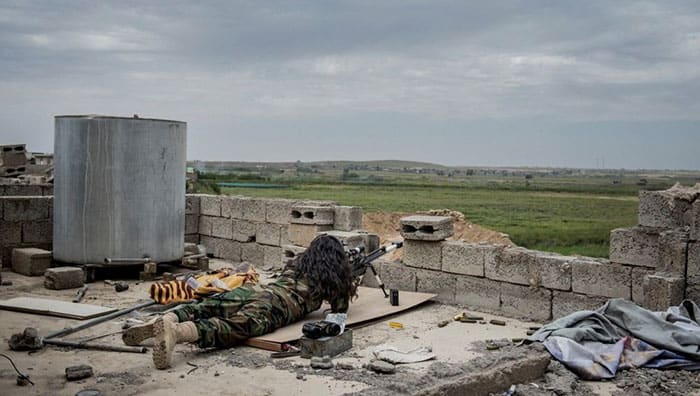 Facebook
Joanna was inspired to "fight for women's rights, for democracy, for the European values I learned as a Danish girl."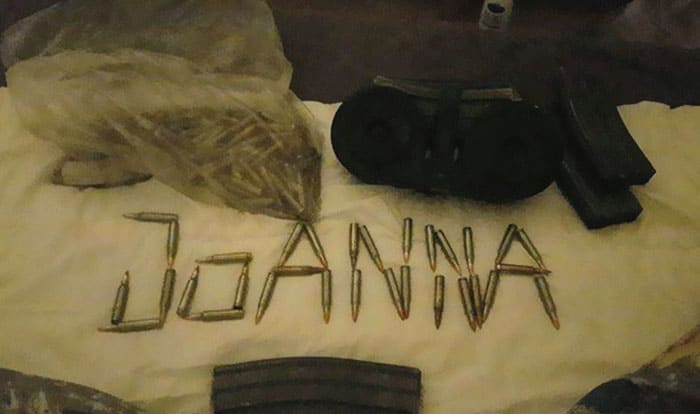 Facebook
Joanna joined the ongoing uprising against the Syrian government following the Arab Spring, fighting first the Assad regime and then ISIS in Kobane, a Syrian town, and helping to free women kept as sex slaves.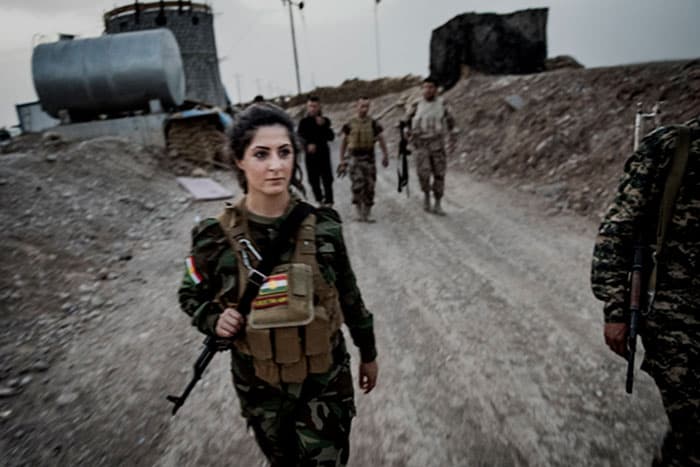 Facebook
"When we were preparing to liberate houses of ISIS sex slaves, we had this saying: 'One fighter goes to rescue, but many fighters will come back out'."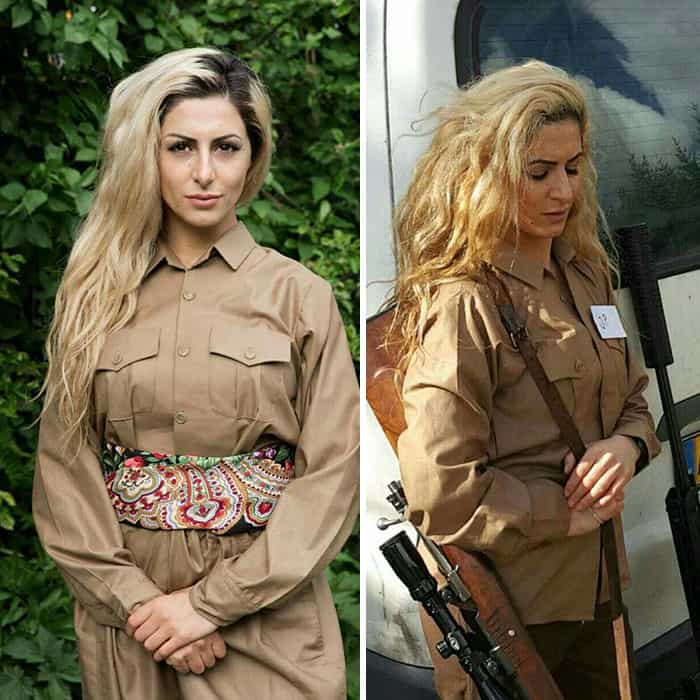 Facebook
"As a sniper, I could be on the front line for nine days at a time. You have to be very patient. You have to focus. You cannot lost concentration for one moment."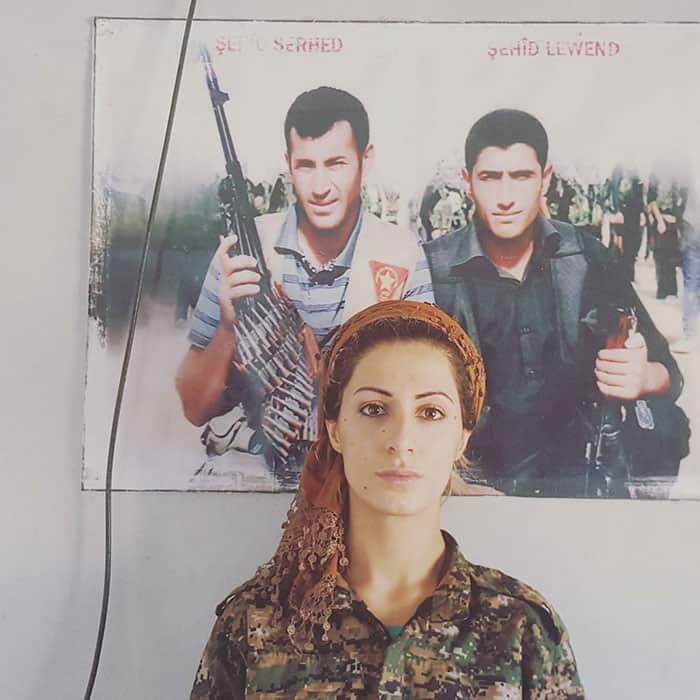 Facebook
When Joanna's actions came to the attention of the Danish authorities, she was banned from returning to the region after arriving home from Syria in September 2015.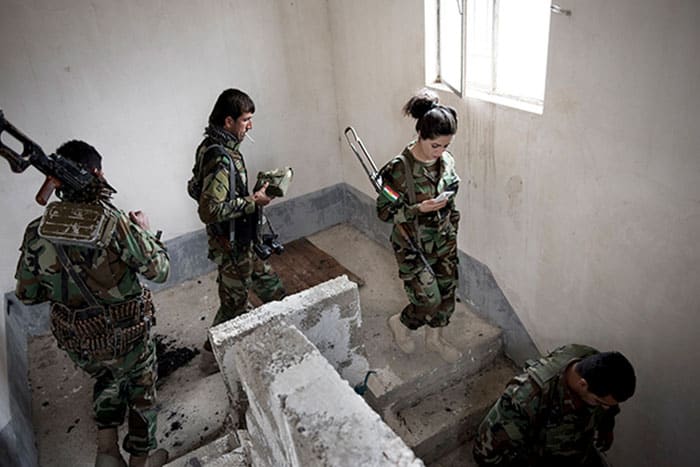 Facebook
She was thrown in prison when she was discovered to have ignored her travel ban and journeyed to Qatar, and although she was released after 3 weeks, her passport was confiscated.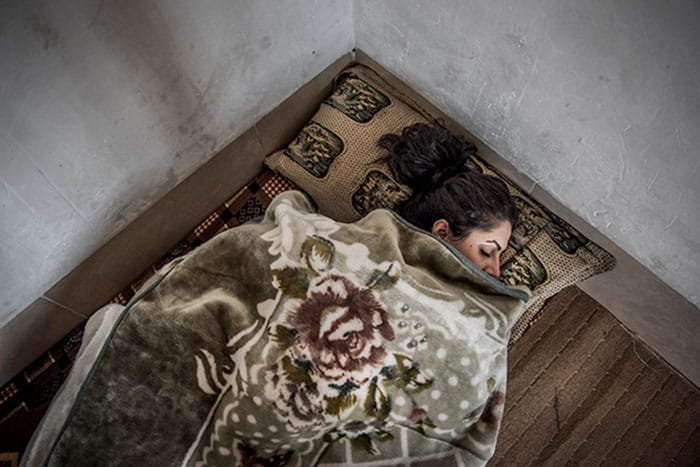 Facebook
Joanna claims she's seen as a terrorist in her own country after killing over 100 ISIS militants, and now lives in hiding, constantly on the move for fear of arrest.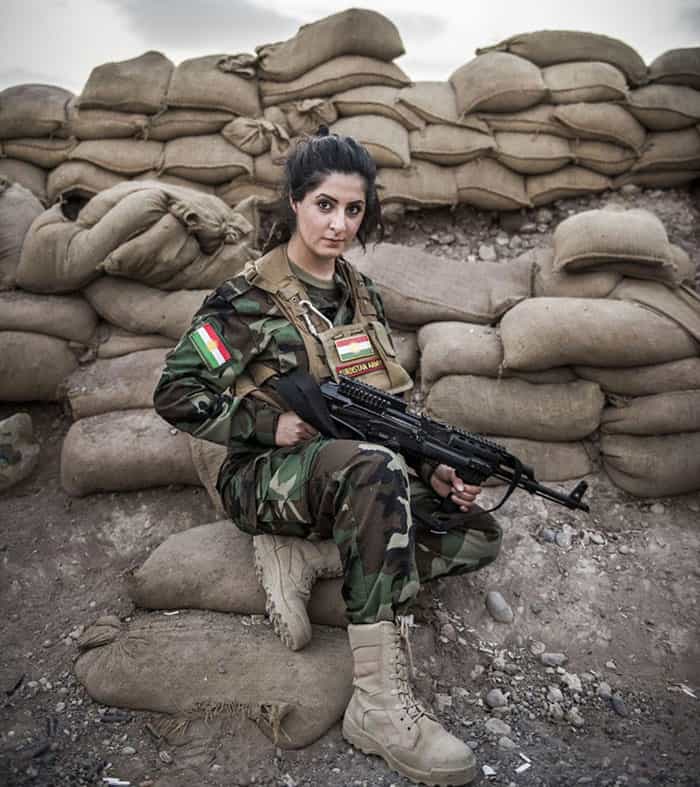 Facebook
"I am sorry for breaking the law but I had no choice in my mind at the time," she wrote on Facebook, "Those I risked my life for are now taking away my freedom."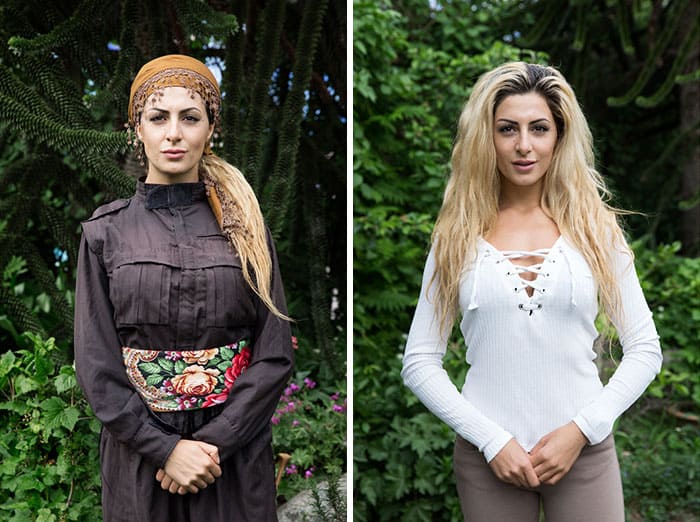 Facebook
"I did not expect to lost almost everything for fighting for our freedom and safety."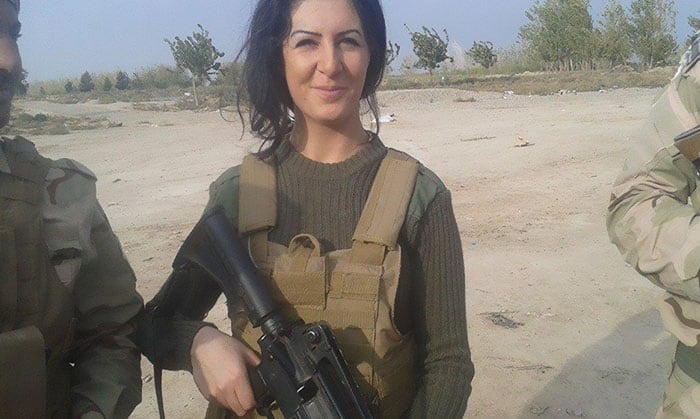 Facebook
You can keep up with this incredible woman on Facebook.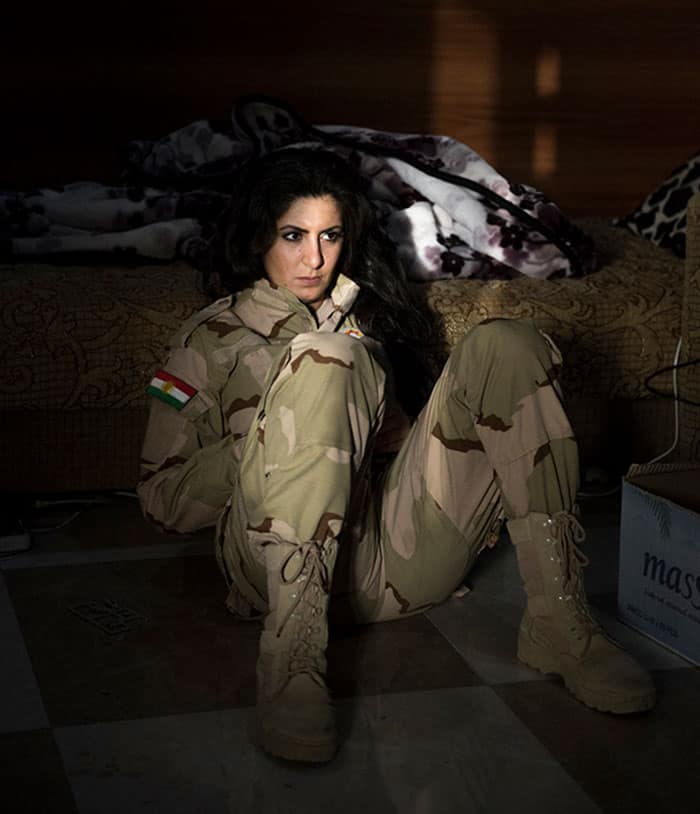 Facebook