Mom-of-two Judy Malinowski died in August 2017, two years after being set on fire by her boyfriend Michael Slager outside a gas station near Columbus, Ohio.
Malinowski suffered fourth and fifth degree burns which covered 80 percent of her body after Slager doused her with petrol and set her on fire. She underwent 56 operations and was treated in a hospital for two years. Her injuries included open wounds on her back and buttocks, as well as the loss of her ears and two fingers. Her throat was severely damaged and she was left unable to walk.
Slager was immediately charged with assault and was due to go to trial. After Malinowski's death, his charges now include murder.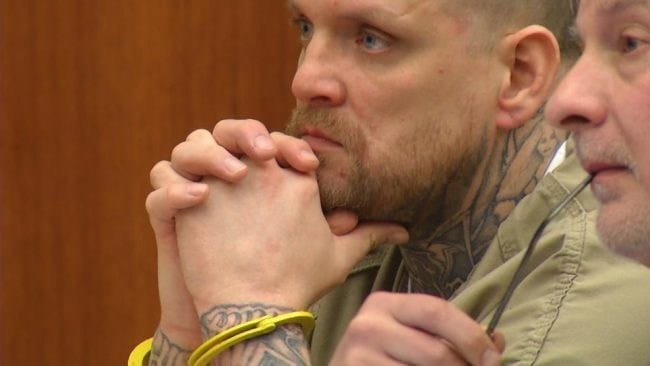 While receiving treatment, Malinowski was able to give an hour and forty-five minute deposition taped from her hospital bed, testifying what happened to her.
Malinowski was able to speak to reporters, despite her speech being compromised by her damaged throat.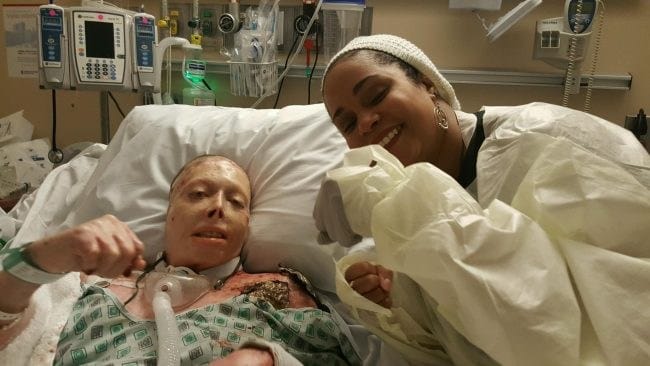 "I never knew that a human being could be so evil, he just stood there and did nothing," Malinowski said in her deposition.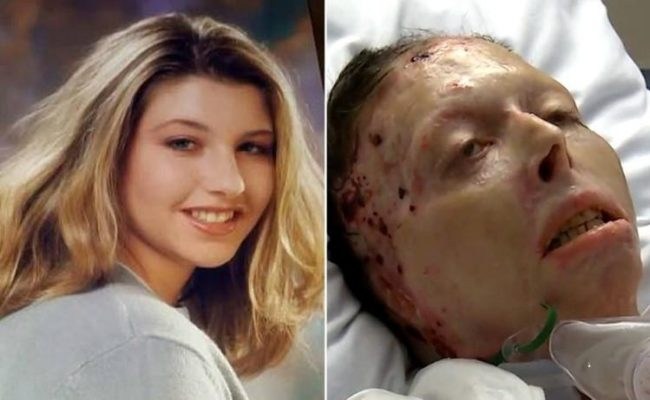 Slager's legal team attempted to stop the deposition tape from being used as evidence, citing a legal technicality and claiming it had been improperly obtained by prosecutors.
Franklin County Judge Guy Reece however ruled the tape as evidence, allowing Malinowski to testify even after her death.
RIGHT NOW: A judge is set to make a decision on whether to allow the deposition of #JudyMalinowski, who died last summer, in the homicide trial of Michael Slager (seen here). @nbc4i pic.twitter.com/ffjUEvmqks

— Olivia Fecteau (@oliviafecteau) April 13, 2018
The circumstance is also being described as a historic first in Ohio.
HISTORIC RULING— Just now, a judge has ruled to allow Judy Malinowski to testify from the grave in the murder trial of her accused killer. FIRST TIME in Ohio history.

— Katie Ferrell (@Katie_Ferrell) April 13, 2018
Judge Reece also stated how Slager's rights have not been violated as his attorneys had been afforded the opportunity to cross-examine the alleged victim.
Malinowski's mother, Bonnie Bowes, told The Columbus Dispatch, "I am so grateful that Judy can tell her story… She went to her grave thinking that the judicial system would unseal her side of the story."
"Judy fought to tell her story. I think it's the first step towards what her legacy should and will be."
"She was extremely frail and she was burned, but yet could very clearly articulate what happened, where she was, fear, everything that you would expect, I'm so proud of her and I know one day I'll see her, although my heart will forever be broken without her."
Slager has admitted to pouring gasoline over Malinowski during an argument, but claims he ignited it by accident while lighting a cigarette.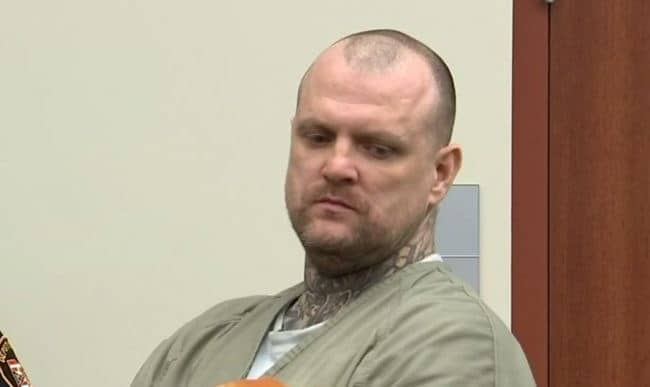 Back in December 2016 he pleaded no contest to charges of felonious assault, aggravated arson, and possession of criminal tools. He was found guilty and sentenced to 11 years at the Toledo Correctional Institution.
Following Malinowski's death last year, a county grand jury returned a death-penalty indictment against him on charges of aggravated murder.
The murder trial will begin in July and the deposition tape will be played in court and considered by the jury on Friday.
Our thoughts are with Judy Malinowski's family during this difficult time.