The Internet is buzzing with the latest news of celebs throwing shade at one another, but the ongoing feud with rapper and producer Kanye West and wife (and sidekick) Kim Kardashian versus Taylor Swift needs some explaining for those feeling out of the loop.
It all started with Kanye's song, "Famous", in which he references singer Taylor in a controversial line.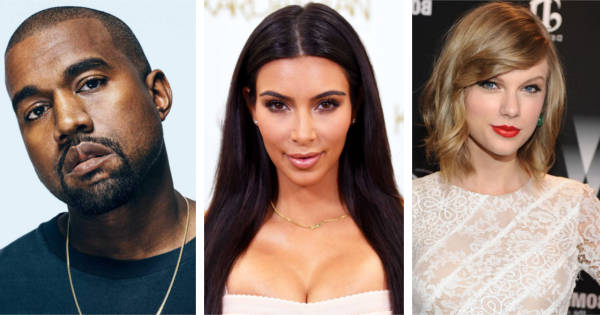 GazetteReview/WennerMedia/ThingPic
The lyrics, "I feel like me and Taylor might still have sex. I made that bitch famous," hinted at Kanye's infamous interruption of Taylor's 2009 VMA winner speech.
Taylor's PR team has always insisted that when Kanye asked strongly-feminist Taylor for approval, "She declined and cautioned him about releasing a song with such a strong mysogynistic message."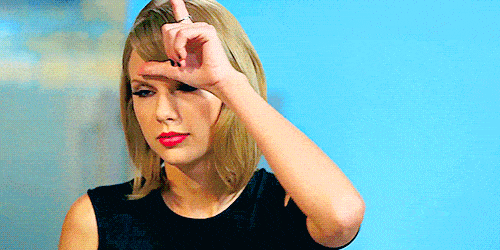 Giphy
But Kanye's wife Kim has now released a video shutting Taylor's claim down.
Wait it's legit National Snake Day?!?!?They have holidays for everybody, I mean everything these days! 🐍🐍🐍🐍🐍🐍🐍🐍🐍🐍🐍🐍🐍🐍🐍🐍🐍🐍🐍🐍🐍🐍🐍🐍🐍🐍🐍🐍🐍🐍🐍🐍🐍🐍🐍🐍🐍

— Kim Kardashian West (@KimKardashian) July 17, 2016
She posted a recording of the conversation between Kanye and Taylor speaking about the track, and seems to show the "Blank Space" singer approving of the lyrics. Whoops.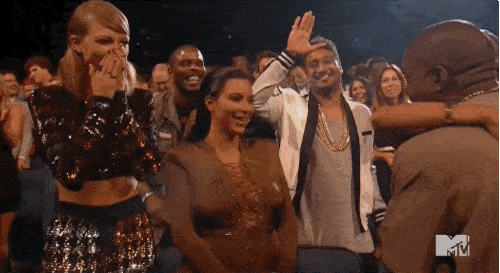 Giphy
"I mean, go with whatever line you think it better," says Taylor, "It's obviously very tongue in cheek either way."
"I just had a responsibility to you as a friend, you know, and thanks for being so cool about it," replies Kanye.
"Aw, thanks," says Taylor, "I really appreciate it… I don't think anybody would listen to that and be like oh that's a real diss, like she must be crying."
"I;m really glad that you have the respect to call me and tell me that this time about the song. It's just like a really cool thing to do and it really show the friendship so thank you."
You can watch the video below.
https://www.youtube.com/watch?v=DDcZWa1tmQo
The video is said to exist as Kanye likes to record business conversations (for this very reason), or possibly for a documentary.
I see you guys loving Kanye's exclusive footage in tonights episode! He shoots everything while creating albums. So dope

— Kim Kardashian West (@KimKardashian) July 18, 2016
And Taylor responded pretty quickly with a whole lot of fire.
So now it looks like Taylor, who's had Bad Blood (sorry) with Kanye for a while, might be feeling a little bit silly right now.
And the Kardashian-Wests are probably feeling pretty smug.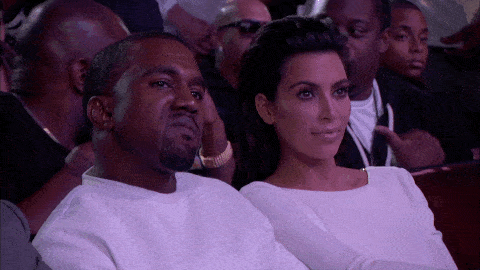 Giphy
So now you know.