Just one week after the tragic death of Arturo, a polar bear kept in horrific conditions in an Argentine zoo, there's news of another bear kept in a Chinese mall so shoppers can take selfies with the animal.
This polar bear is an attraction at Grandview shopping mall in Guangzhou, kept in a tiny enclosure bright with artificial lights.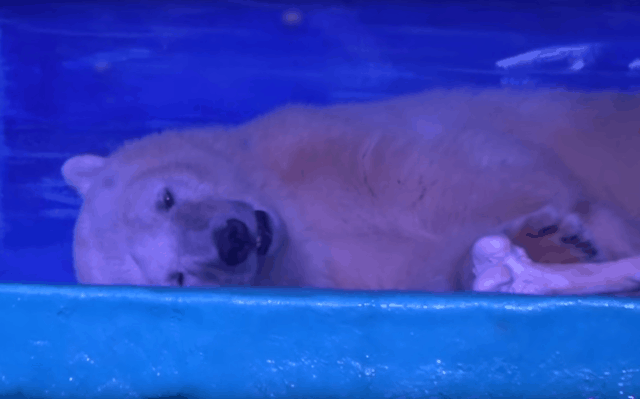 AnimalsAsia 
Animal welfare activists were shocked when footage appeared online showing the bear lying on the floor, clearly depressed and unwell.
A petition to close down the entire mall's animal enclosures, which also house beluga whales, walrus calves, Arctic foxes and a wolf, has gained over 150,000 signatures.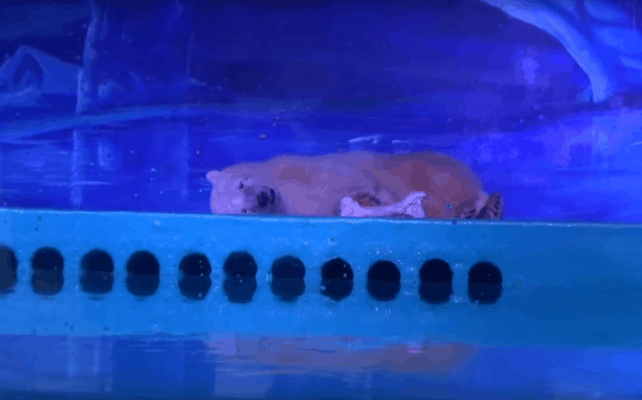 AnimalsAsia 
The director of animal welfare charity Animals Asia, Dave Neale, is also urging shoppers to boycott the mall.
"Polar bears require huge amounts of space. This bear has no peace and nothing natural to take comfort in," said Neale.
"What's more, information on how best to try to meet the physical and behavioural needs of captive polar bears is freely available, and yet this animal has been wilfully incarcerated."
Grandview opened it's doors in January of this year and has already been dubbed the "saddest zoo in the world" by PETA.
You can help shut down the zoo and prevent another needless animal death by signing the petition here.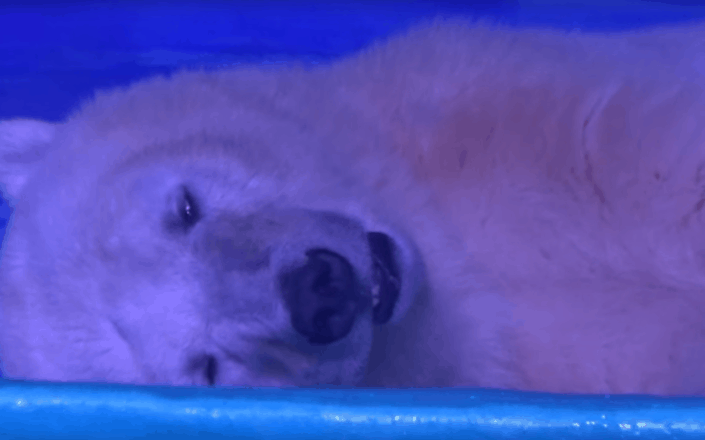 AnimalsAsia