Lil Nas X is fully embracing his new hellish aesthetic as he teams up with an idea org to release "Satan Shoes."
The rapper/pop star is putting out a limited release of Nike sneakers all about Satan, from the shoes right down to the box artwork, which features a pentagram emblem sitting on the laces.
The shoe body is a Nike Air Max '97, which MSCHF, the company behind this campaign, has reinvented with Nas X's new 'Montero' song and video in mind. It's got a bible scripture emblazoned on the side, Luke 10:18, which references Satan's banishment from heaven.
There's also a 666 reference toward the back of the shoe, and word is MSCHF/Nike are only dishing out 666 of these to the public, meaning if you have 6/666, that indicates you got the 6th model.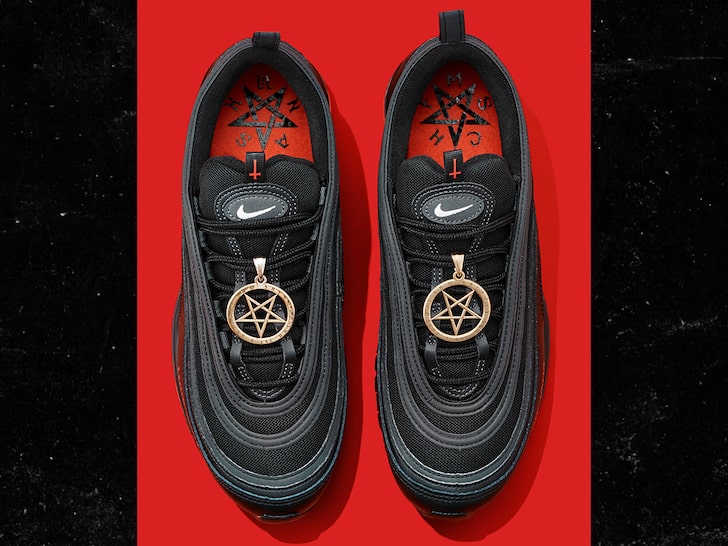 The collab follows Nas X dropping a visual project for his track 'Montero (Call Me By Your Name),' which got many mixed reactions this past week. It depicts him descending into hell and cozying up to Lucifer himself and giving him an erotic lap dance, no less.
The shoes will retail for over $1,000 and hit the market on March 29.