Weighted blankets are becoming a more and more popular option for people looking for a way to relax and unwind. As their popularity has grown, so too has the number of brands selling these products. One such brand is Luxome.
About Luxome
Luxome is a company that specializes in luxury weighted blankets. They are a US based company and their stated mission is to launch superior products at the best value, priding themselves on innovation, luxury and a commitment to helping the customer achieve better sleep. In addition to their selection of weighted blankets, they also sell the Layr Pillow, which they have dubbed as "the world's first fully customizable pillow".
Overview of Luxome weighted blankets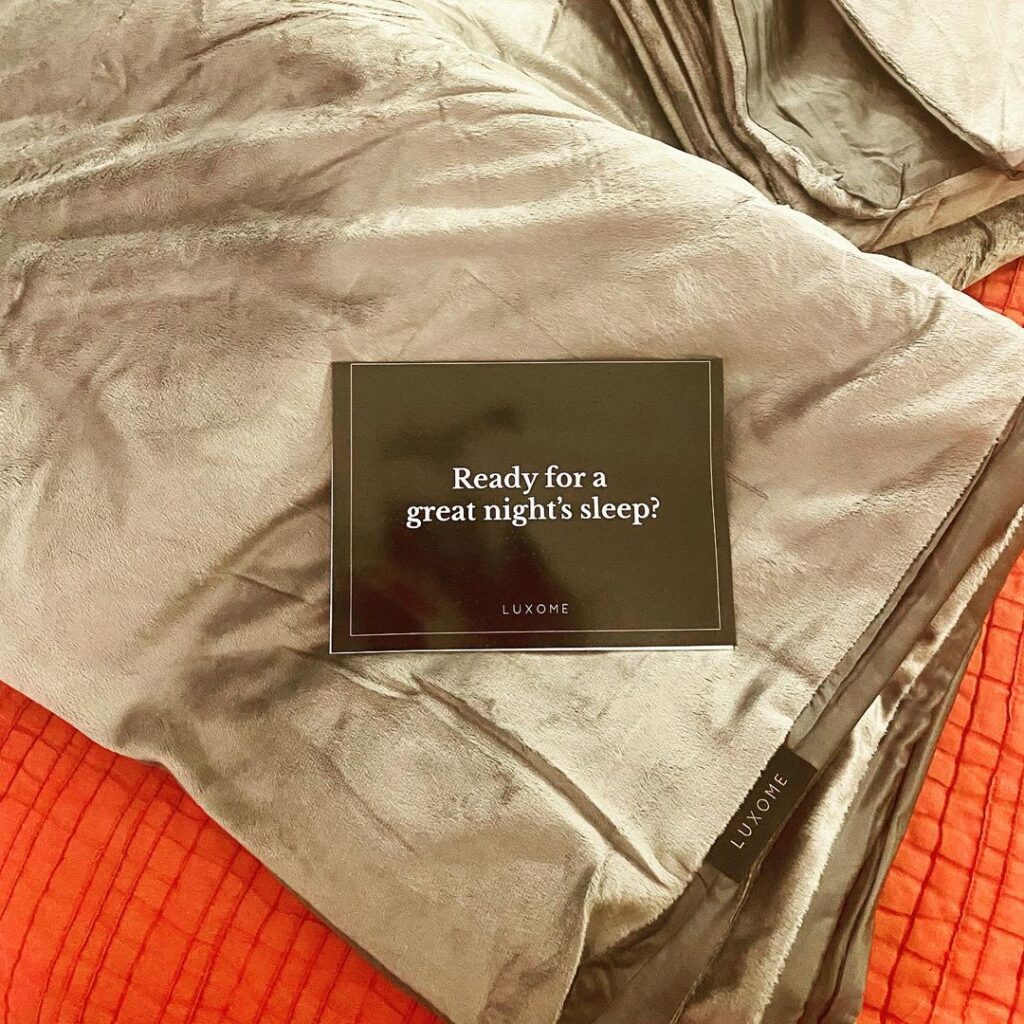 So, what makes Luxome weighted blankets different from the competition? The key difference is that Luxome weighted blankets are made with premium materials. Their inner weighted blanket is made from 100% cotton with a percale weave which makes it breathable and durable, while the cover is made from luxury Bamboo lyocell, a fabric made from the pulp of bamboo fibers which is soft and silky to the touch while also being eco-friendly and all-natural.
At the time of writing, three different types of Luxome blankets are available: integrated, removable cover, and cooling weighted blankets. These come in the following size and weight options:
42″x56″ – 8lbs (recommended for kids)
54″x72″ – 15lbs (for adolescents and smaller adults)
60″x80″ – 18lbs (for most adults)
100″x85″ – 30lbs (a shareable blanket for couples!)
Luxome also sell additional sheets and covers, which is incredibly useful when it comes to switching your blanket cover between washes.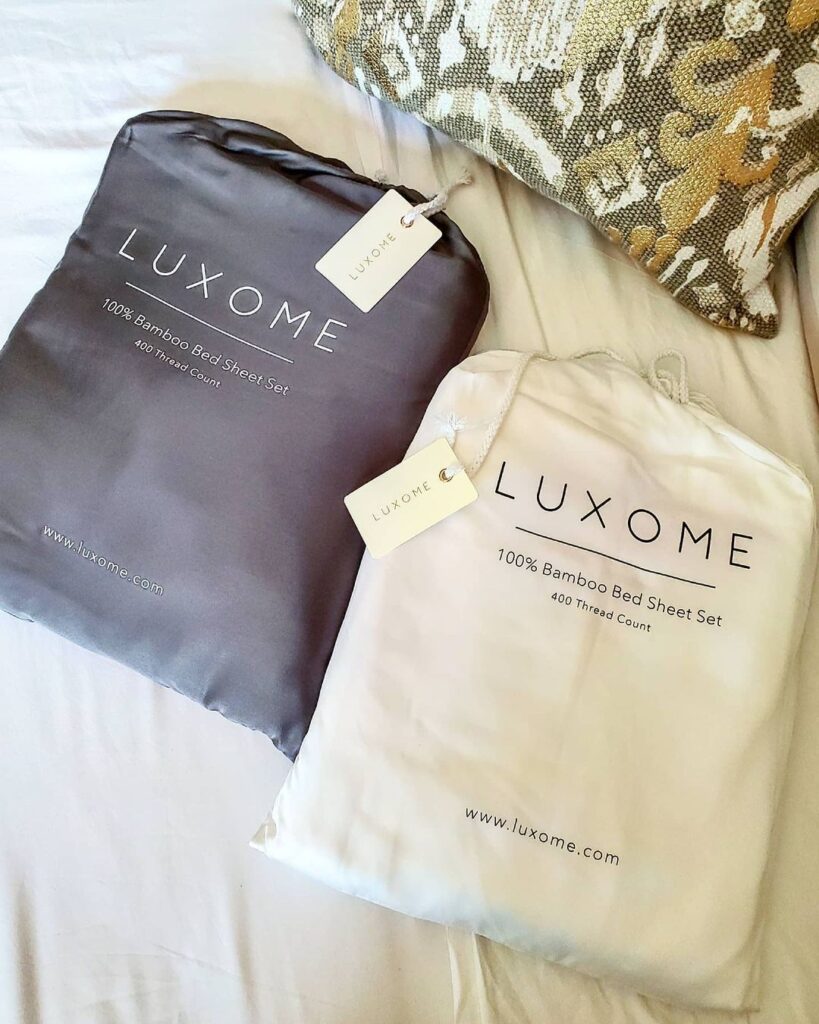 Luxome reviews: What customers think
So, what are people saying about Luxome weighted blankets? Overall, customers seem to be very happy with the quality and construction of the blankets. Many have commented on how well the glass beads distribute throughout the blanket.
Some have even claimed that the beads are cooler to the touch than other types of weights, making it easier to fall asleep. Another common theme among customer reviews is how well these blankets work in reducing anxiety, alleviating stress, and improving mood. One review stated that the blanket helped them sleep through the night for the first time in years.
Is Luxome worth it?
Overall, Luxome weighted blankets are a great option for people looking for a soft, natural, and luxury weighted blanket. Their wide range of sizes and weights make them ideal for people of all body types. And, with over 10,000 positive customer reviews on their website, it's clear that people are loving these blankets!
Although Luxome weighted blankets are not the cheapest of their kind on the market, they do offer value for money with superior quality and design compared to some competing brands at similar price points.
Where to buy a Luxome weighted blanket
You can buy a Luxome weighted blanket directly from the company's website. Prices start from $85.
Luxome promotions, discounts and coupons
Currently, there are discounted prices offered on their website for their full selection of products. They also have free shipping.
FAQs
How do you clean a Luxome weighted blanket?
For most of their blankets you can machine wash in cold water on a gentle cycle with a mild, liquid detergent. Use an extra rinse cycle after main wash cycle and do not use bleach or fabric softener. Tumble dry on gentle cycle with low heat.
How long does Luxome take to ship?
Orders typically ship within 24 hours and arrive within 5 days. 
What is Luxome's return policy?
Luxome has a 30-day return policy from the date your product was delivered.
How to contact Luxome
If have questions after reading this Luxome review, you can get in touch with the brand by emailing [email protected].