These fine-looking male specimens are shining proofs that you don't have to be a woman to be feminist.
#1. Daniel  Radcliffe.
While promoting his movie "What If", our favourite boy wizard voiced his thoughts on the term "friend zone" and how it seems to be rooted from an underlying sexism that fell just below our radars. But being The Boy Who Lived, of course, Daniel caught this.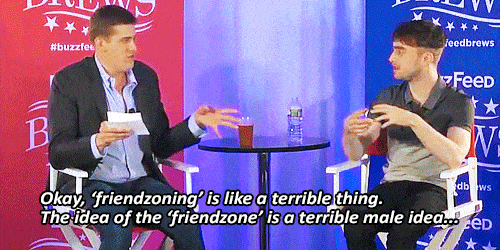 rebloggy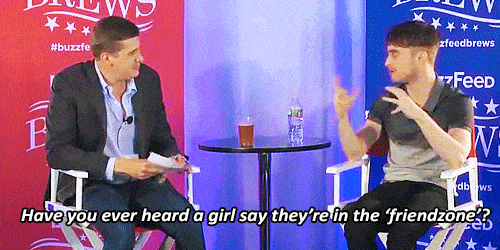 rebloggy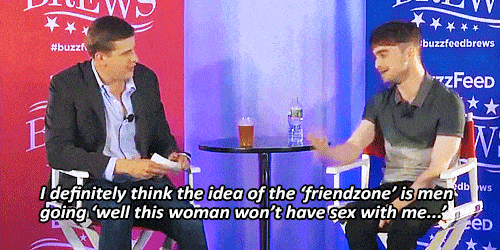 rebloggy
#2. Joseph Gordon-Levitt.
An outspoken feminist, JGL wears his love for equality on his sleeve. Being raised by a fiercely feminist mother, JGL grew up seeing these society-imposed roles.

bustle
#3. Mark Ruffalo.
He may play a giant deadly mutant on the big screen, but in real life, Mark Ruffalo is all heart. Ruffalo has spoken passionately about women's reproductive rights, chronicling his mother's own struggle with it when she was younger. With the help of The Center of Reproductive Rights, Ruffalo created a 2-minute story detailing why he supports abortion rights.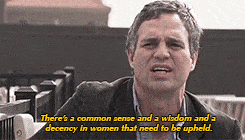 giphy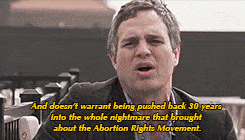 giphy 
#4. John Hamm.
The head honcho of the series Mad Men, Ham could not be more removed from his chauvinistic character, Don Draper. He explains: "Men ruled the roost and women played a subservient role [in the 1960s]. Working wives were a rarity, because their place was in the home, bringing up the kids. The women who did work were treated as second-class citizens, because it was a male-dominated society. That was a fact of life then. But it wouldn't be tolerated today, and that's quite right in my book."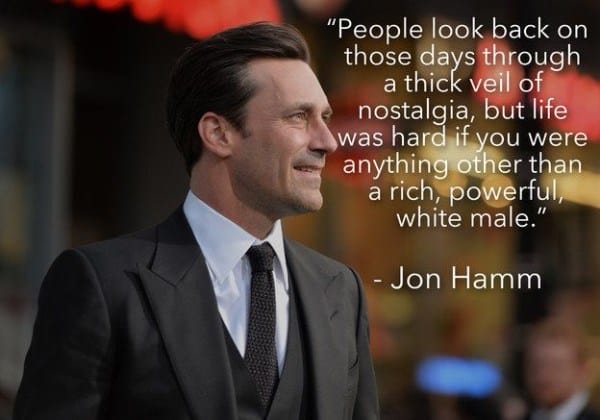 pinterest
#5. Donald Glover.
Despite the misogynistic approach his lyrics as rapper Childish Gambino spouts, Glover got (at least) one thing right during a standup performance for Comedy Central. You have to admit, it's hard to argue with this logic.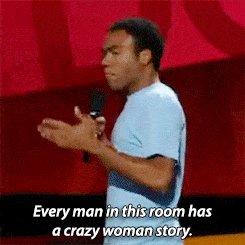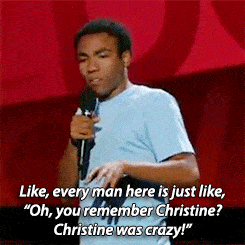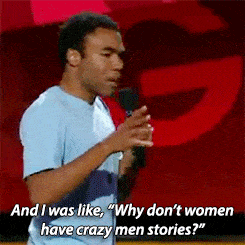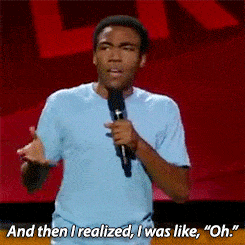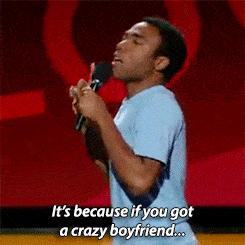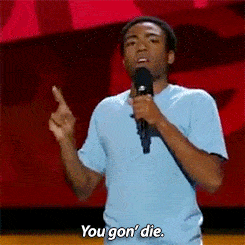 #6. Tom Hardy.
Starring as the eponymous hero alongside Charlize Theron's headstrong character in Mad Max, Hardy may very well be the newest poster boy for feminism. Judging by his female-centric answers in many interviews, he's just as pro-women in real life, too.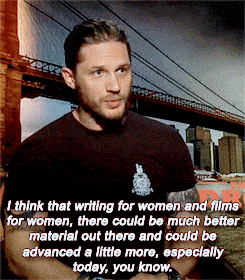 huffingtonpost
#7. Andy Samberg.
The "funny-ness" of women has been a long-standing controversy in the comedy industry. But Samberg, popular for his stint on SNL as well as his appearances on both TV and big screen, has something quite… profane to say to those who question the legitimacy of female comics.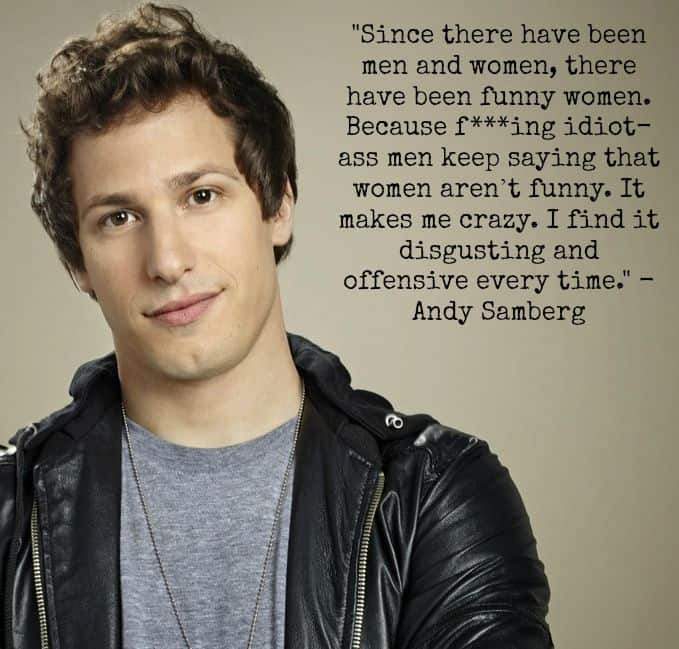 dailymail
#8. Louis C.K.
With lines such as, "How do women still go out with guys, when you consider that there is no greater threat to women than men?" and "We're the number one threat to women! Globally and historically, we're the number one cause of injury and mayhem to women. You know what our number one threat is? Heart disease," C.K. indubitably belongs to the rare and tiny club of male standups who use their comedy to shed light on feminist issues. If that's not impressive enough, he's also funny as hell.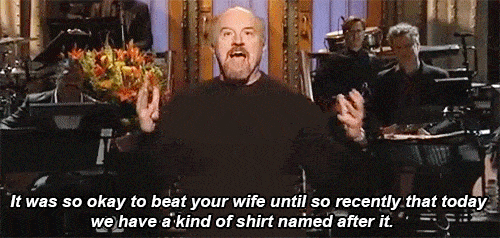 theviralmedialab
#9. Alexander Skarsgard.
Skarsgard, a Norse god disguised as an actor, is all about the ladies… but not in the way you think. In a recent interview, he voiced his disappointment with the film industry: "Sexism is a big problem in Hollywood. Boys can talk about sex and have sex in films and it's cool but when girls do it they are just sluts. It's so prudish and puritanical. Hollywood is difficult for women — people making films want super-hot, young girls, and then there are fewer great roles for women aged over 40."
#10. George R.R. Martin.
If creating badass female characters is anything to go by, mainstream television's favourite beret-wearing author, George RR Martin, is 100% a feminist.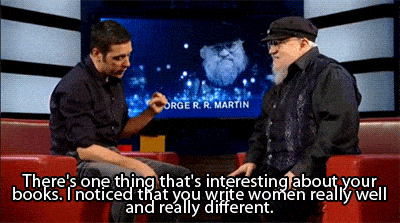 rebloggy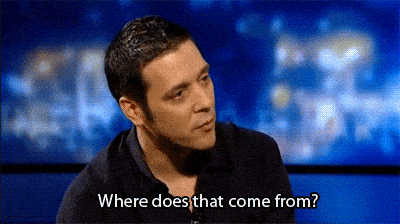 rebloggy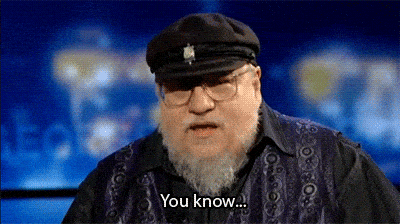 rebloggy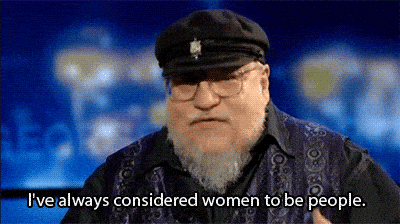 rebloggy
#11. Alan Rickman.
This Defense Against the Dark Arts professor is clearly amused at the mere suggestion of "male feminism" being anything but positive.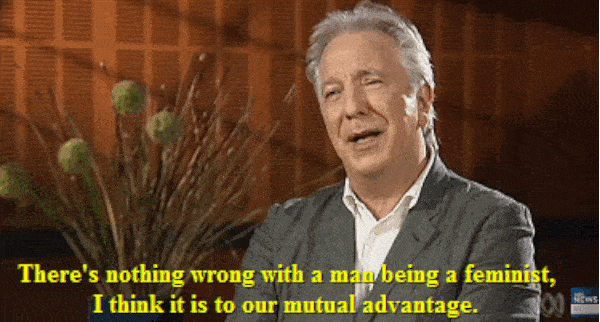 abc.net
#12. Will Smith.
He may be a top-billed Hollywood actor and a talented recording artist, but Will Smith is first and foremost a father. Since introducing his children to the media, Smith and his wife have received a lot of backlash for their quirky parenting style, particularly when it comes to their youngest daughter Willow. But Smith was quick to defend his decisions, and revealed himself to be a huge feminist.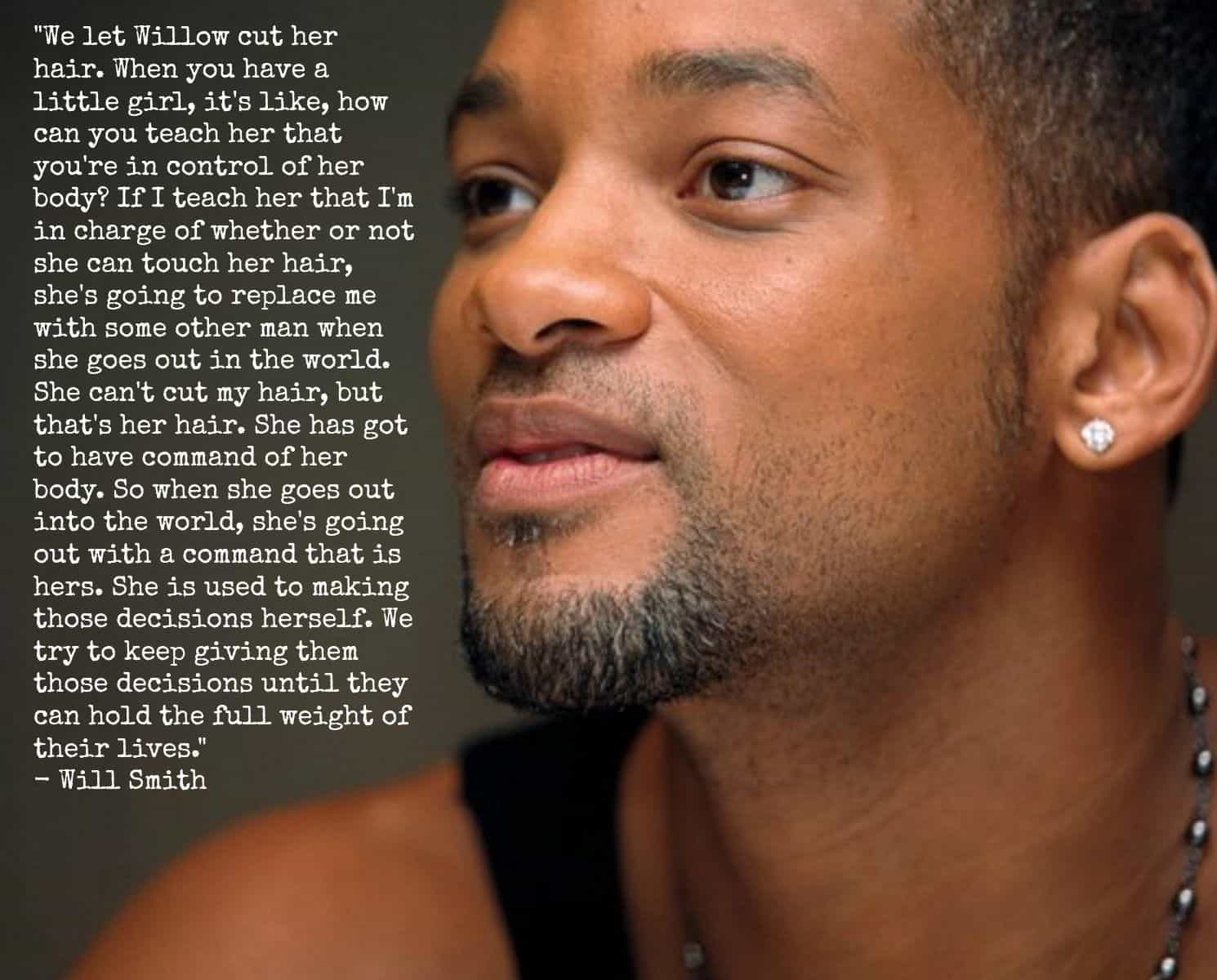 mypopulars
#13. Jay Baruchel.
In a March 2012 interview with Vulture, Baruchel explained why he prefers writing female characters: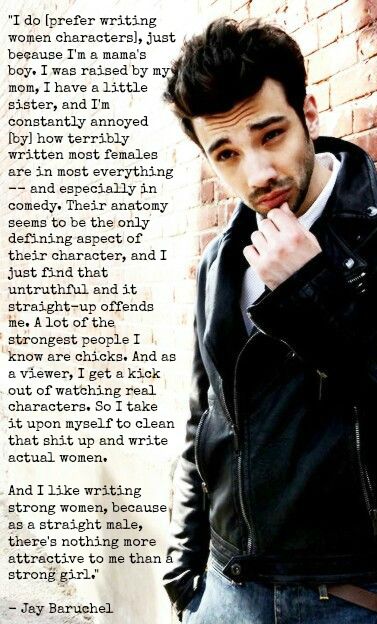 pinterest
#14. Simon Pegg.
He's always playing funny characters in movies, but in real life, there is a depth to Pegg that one can't help but admire and respect. A staunch supporter of the #HeForShe campaign, he's also very vocal about feminist issues, both in interviews and on his social media accounts.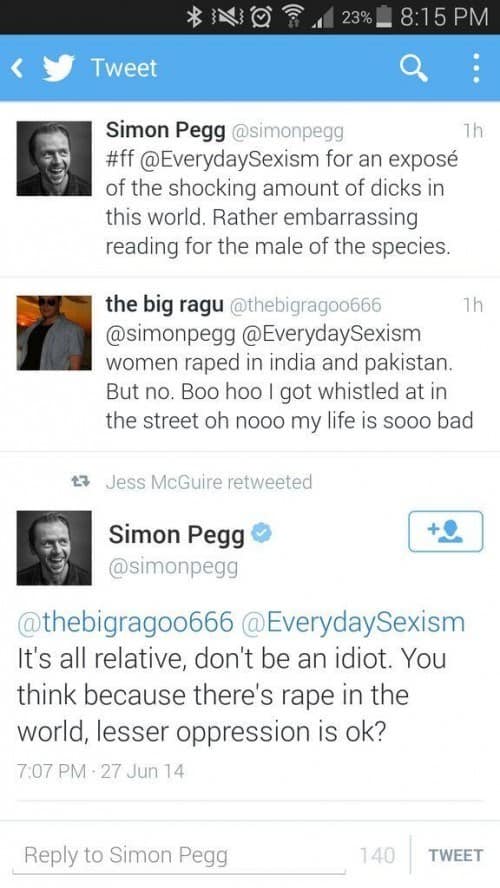 freethoughtblogs
#15. Aziz Ansari.
Yet another intelligent funnyman to add to our list of male feminists is Aziz Ansari, who makes an on-point (and hilarious) argument about people dismissing the feminist movement for, well, the term by which it is called.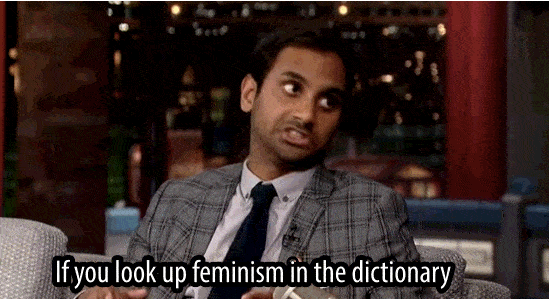 imgur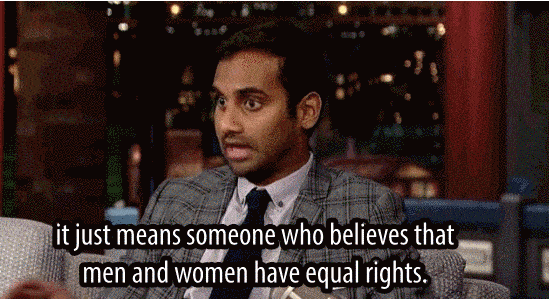 imgur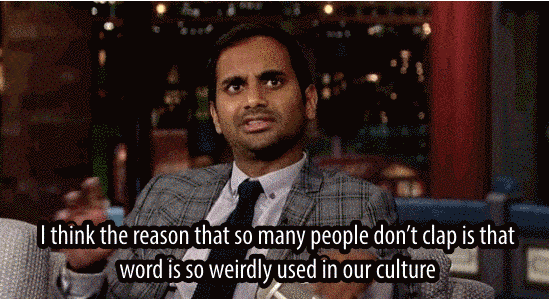 imgur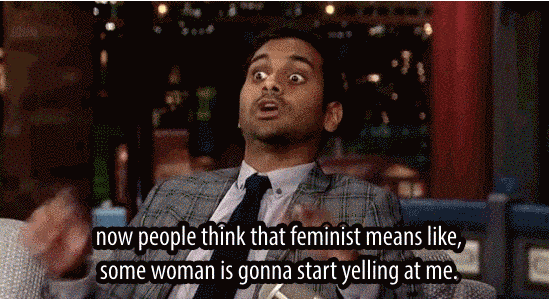 imgur
#16. John Barrowman.
Barrowman leaves severe fourth-degree burns on a man who made the mistake of making a sexist joke in his immediate presence.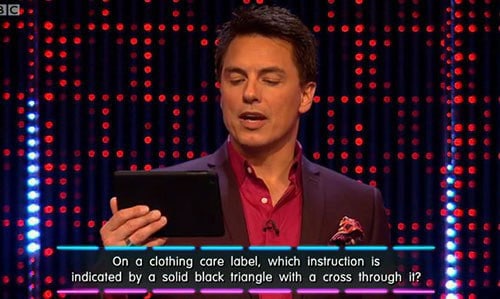 tumblr

tumblr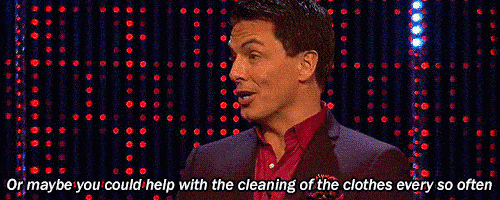 tumblr
#17. Jon Oliver.
The quick-witted and adorably dimpled TV host further displayed his satirical chops when he made an interesting analogy for the women's rights movement using, of all things, a 20 dollar bill.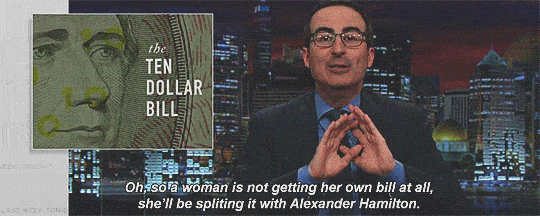 giphy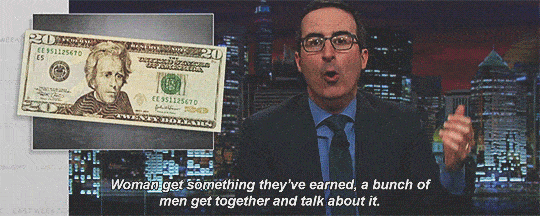 giphy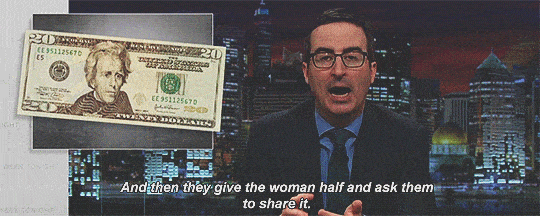 giphy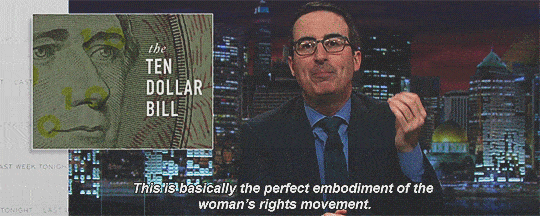 giphy
#18. Stephen Colbert.
Speaking of satire… no other name in the game can beat faux-conservative TV show host Stephen Colbert, whose profession it is to make a mockery out of the ridiculous things that come out of people's mouths. Songs are no exception to this rule, apparently, when Colbert made a detailed analysis of the song, "That's What Makes Her Beautiful" by One Direction, pointing out its sexist shortcomings.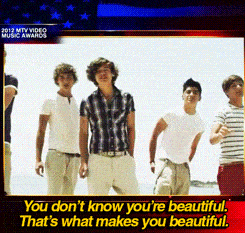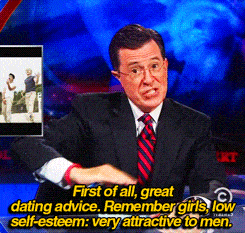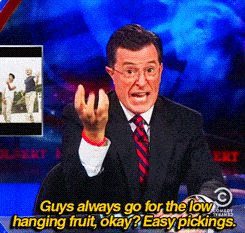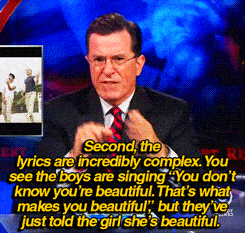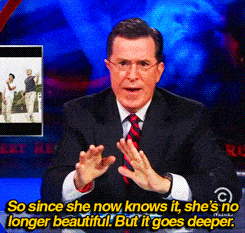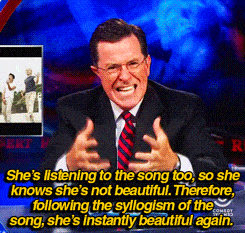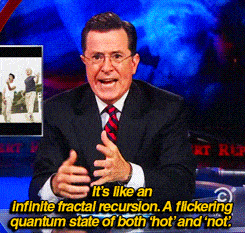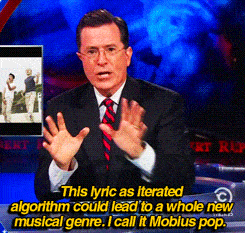 #19. Eddie Vedder.
The frontman of Pearl Jam has spoken about some of the difficulties experienced by women in his lyrics, telling stories of girls with mental health issues and being misunderstood by men. That such a popular band would talk about these issues normalized feminism for a lot of adolescents who grew up listening to his music. Vedder also famously scrawled "Pro Choice" on his arm during an MTV Unplugged performance, literally wearing his views on his sleeve.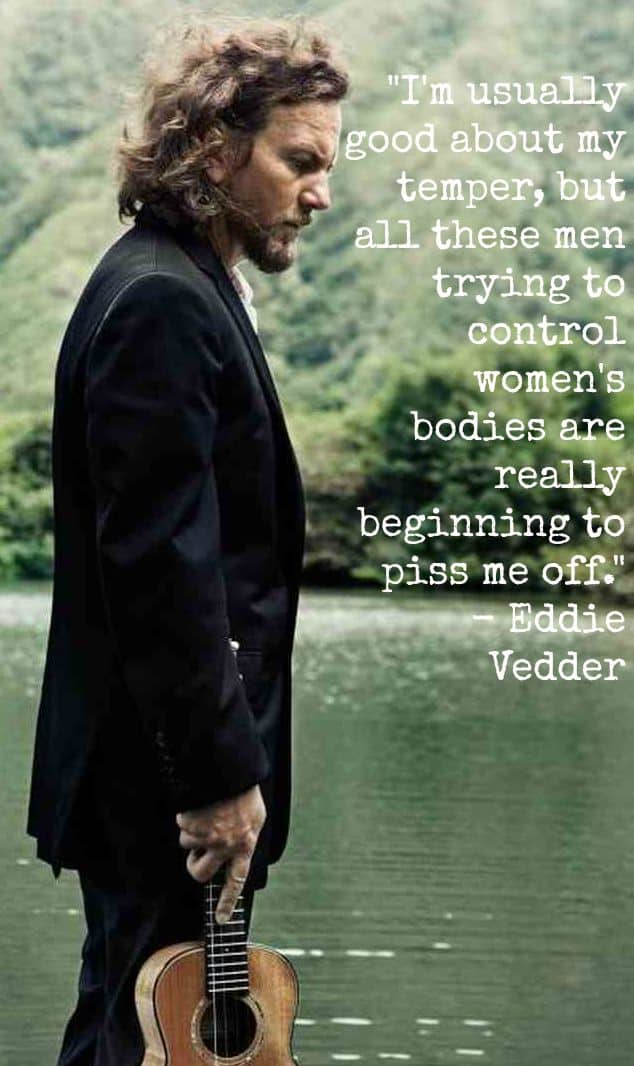 funnyjunk
#20. John Legend.
The crooner supports an organization called Chime for Change, which raises funds to improve the lives of women worldwide.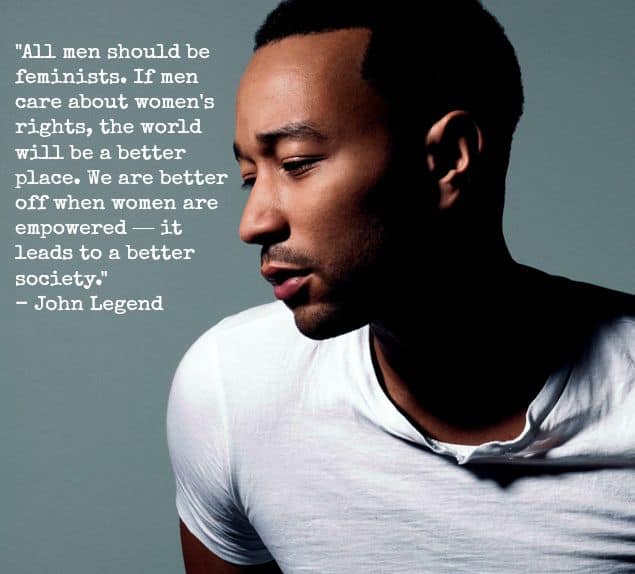 johnlegend
#21. Joss Whedon.
He is the one-man marvel (sorry, I just had to) singularly responsible for some of pop culture's most empowering female characters: Buffy Summers of "Buffy the Vampire Slayer," River Tam of "Firefly," and who could forget Natasha Romanoff, a.k.a. Black Widow, the black-ops fighting machine of Whedon's superhero super-hit "The Avengers." To even question Whedon's feminism is laughable, to say the least.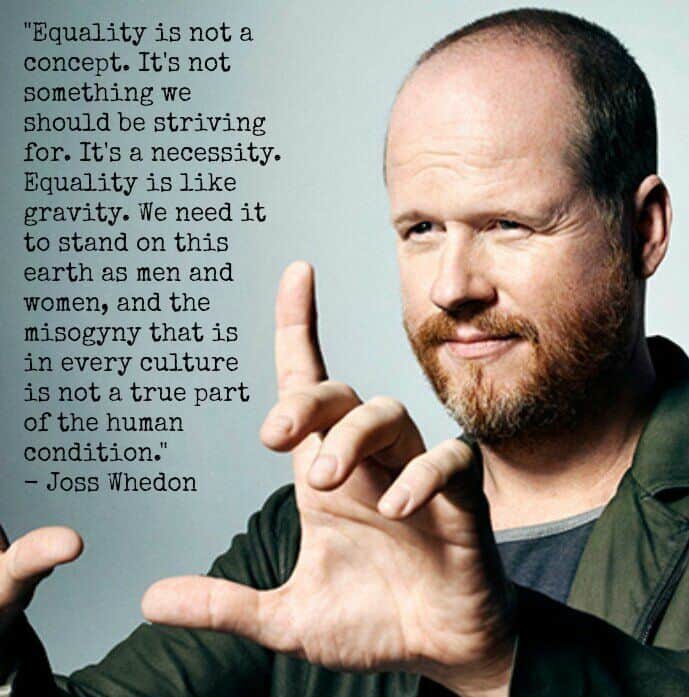 twitter
#22. The Dalai Lama.
People look to his holiness, the Dalai Lama, for spiritual guidance. Maybe they should start hearing his views on equality of the sexes as well.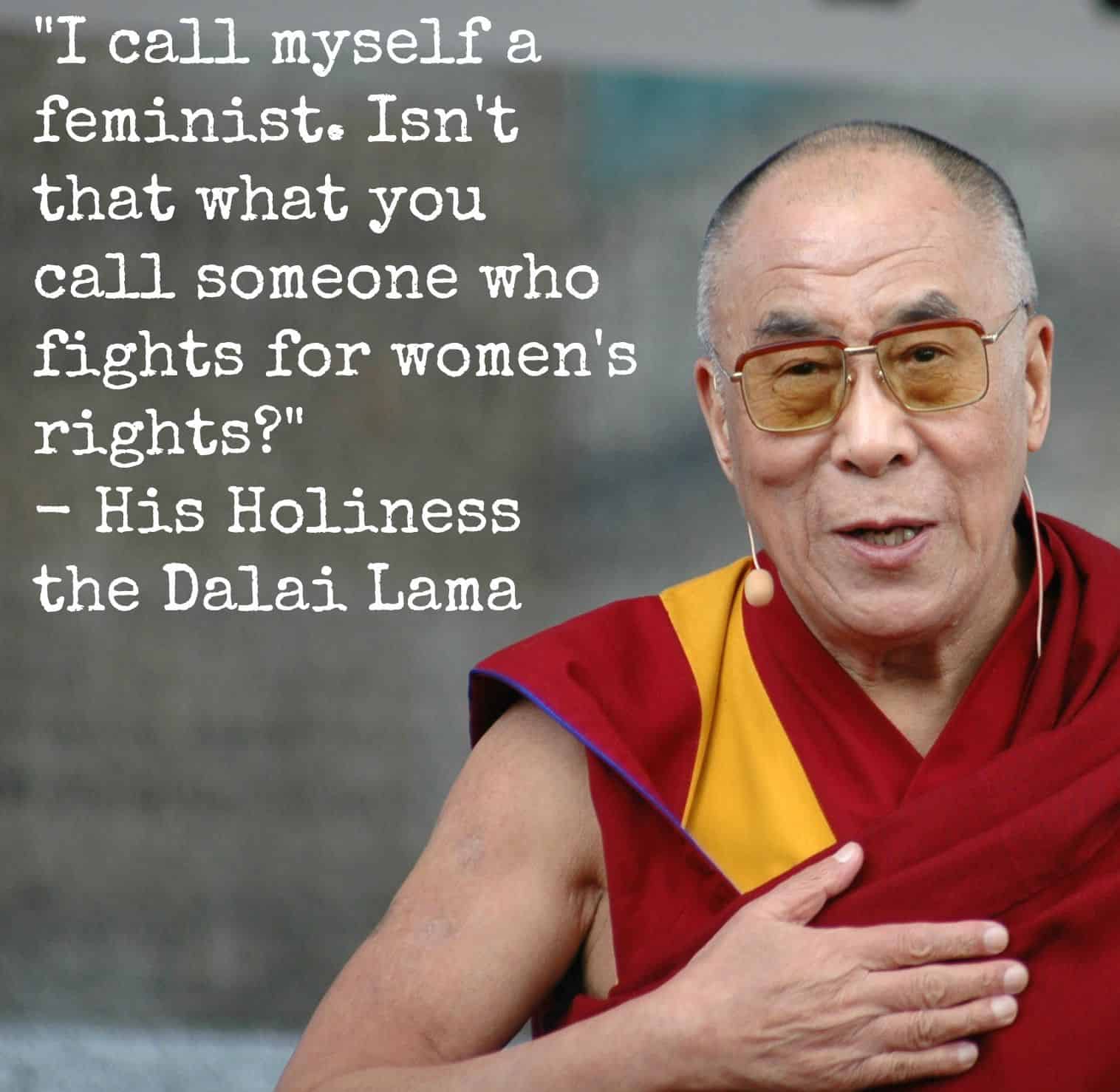 tibetanreview
#23. President Barack Obama.
One of the most powerful people in the world today, both in position and influence, the United States' commander in chief is not one to shy away from proclaiming his pro-feminist stance.
#24. Prince Harry.
Even those of royal blood have feminist convictions, too. "We know that when women are empowered, they immeasurably improve the lives of everyone around them — their families, their communities, and their countries. This is not just about women, we men need to recognize the part we play too."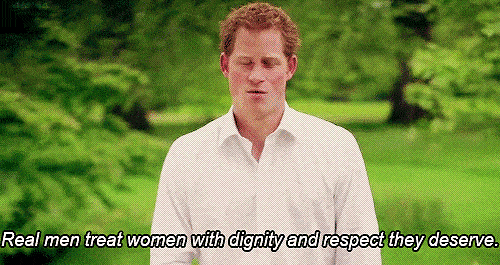 hercampus
#25. Jesse Eisenberg.
During a Funny or Die sketch in which Jesse Eisenberg and Kristen Stewart "switched" cue cards and interviewed each other with questions meant for them to prove how sexist Hollywood interviews. The results are a laugh a minute. Eisenberg's neuroses start to gradually intensify until  he finishes by commenting: "Now I know what it feels like to be a woman."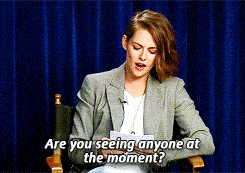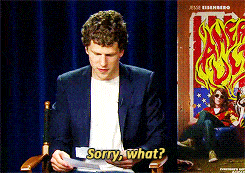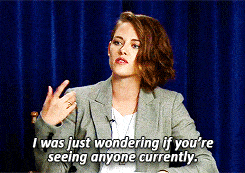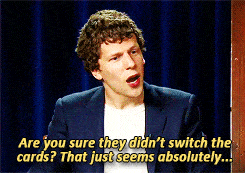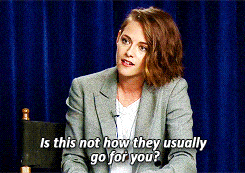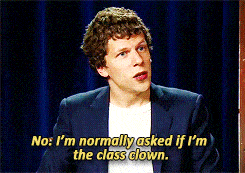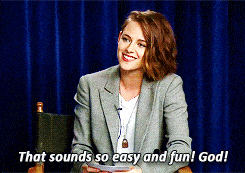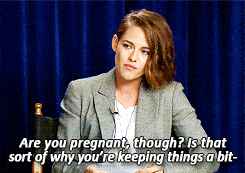 funnyordie