Hunter Gandee is a 15-year-old with a big heart. His little 8-year-old brother Braden has cerebral palsy, which makes walking impossible. So Hunter carries Braden everywhere, saying it's more convenient than using Braden's walker. And recently, Hunter trekked 57 miles with Braden strapped to his back.
It all started last spring, when Hunter's mom came up with the idea for Cerebral Palsy Swagger — a walk to raise awareness for cerebral palsy. "She had a dream that I was carrying Braden… and that's just what I did three months later," the high school freshman said.
The aim of the walk was to raise awareness for people such as Braden who have cerebral palsy, a debilitating congenital disease.
"We had such a great success last summer when I carried Braden 40 miles that I wanted to try it again and make it even further," Hunter said.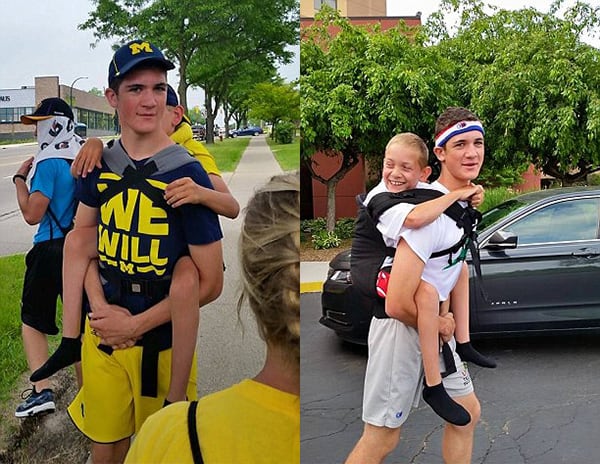 Facebook: The Cerebral Palsy Swagger
So last week, Hunter took another much longer walk, with Braden strapped to his back. His route started from Braden's elementary school in Lambertville, Michigan, and ended 57 miles later at the University of Michigan's Pediatric Rehabilitation Center in Ann Arbor.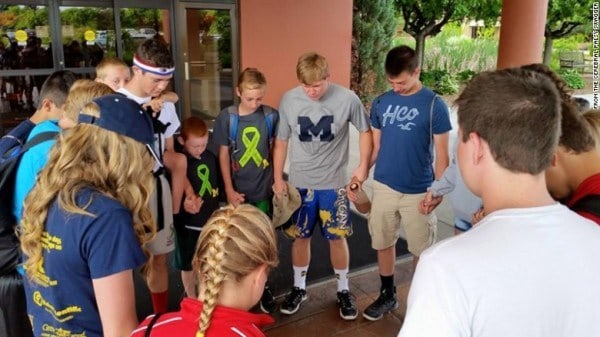 edition.cnn.com
Hunter's trek started last Friday, and he finally crossed the finish line on Sunday afternoon.
All 550 students at Douglas Road Elementary took the first few steps with Hunter and Braden.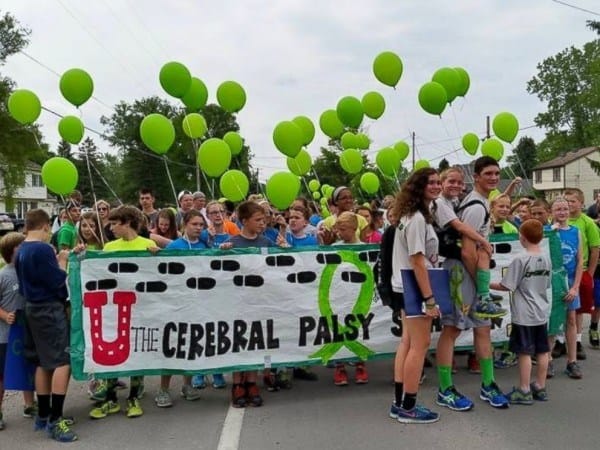 abcnews.com
"I wanted to show people the struggles that Braden has to go through daily. I wanted to go out and show people we can make the world a better place for people with cerebral palsy," Hunter said.
There were rest stops set up every 3 miles so physical therapists could check on Hunter and Braden and stretch out their muscles. Hunter rotated between three different harnesses that helped disperse Braden's 60 pound body.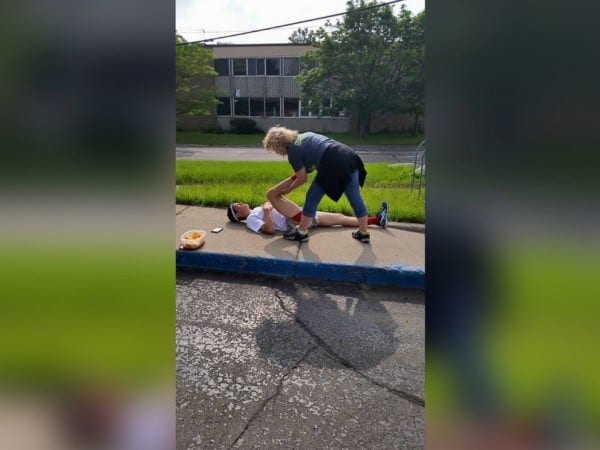 abcnews.com
People were cheering Hunter from the sidelines, police and fire departments provided the duo safe escorts through the different towns, and at no point were there less than 15 people walking with Hunter throughout the three days.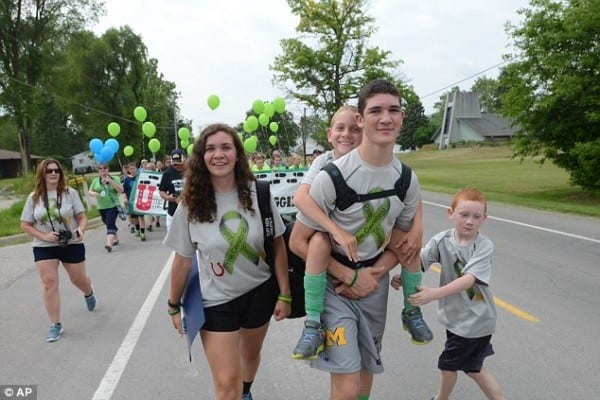 Daily Mail
"If it weren't for everyone cheering and walking with us, I wouldn't have been able to do it," he said. "I collapsed at the end of the second day because I was so tired. My legs were so sore but my friends picked me up and I made it through the third day."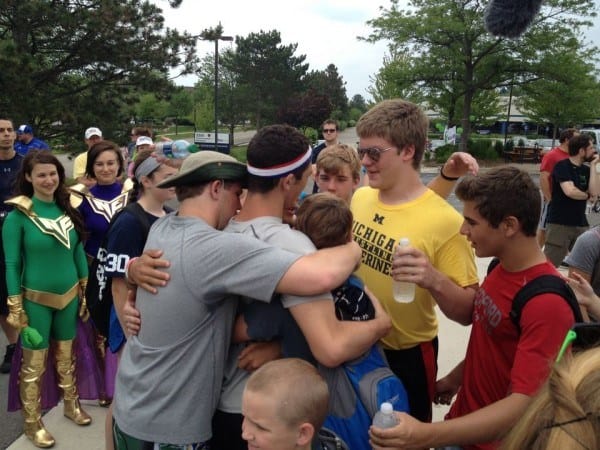 mlive.com
After last year's walk, Hunter got the idea to raise funds for a playground at Braden's school after people started contacting him wanting to give donations. So he set up a GoFundMe campaign when he realized his brother would enjoy recess more if he had the proper playground equipment, such as rubber flooring and ramps.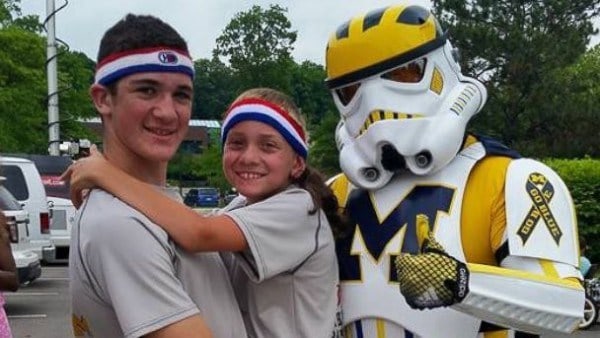 abcnews.com
"There's so much more to be done for people with cerebral palsy," Hunter said. "The walk was long and hard, but worth it."
Find out more about Cerebral Palsy Swagger on Faceboook.