Meet Tropher Brophy, and his adorable Aussiedoodle pup, Rosenberg.

Instagram
These two are inseparable. The unbreakable bond between them is so strong that some said they were starting to look like each other: eye color, hair, untamed beards.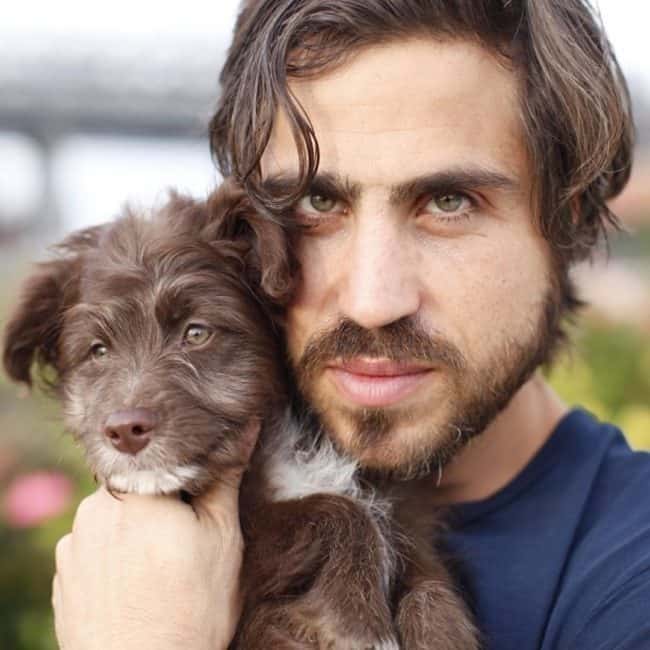 Instagram
So the two embraced their looky-likey friendship and started wearing matching outfits.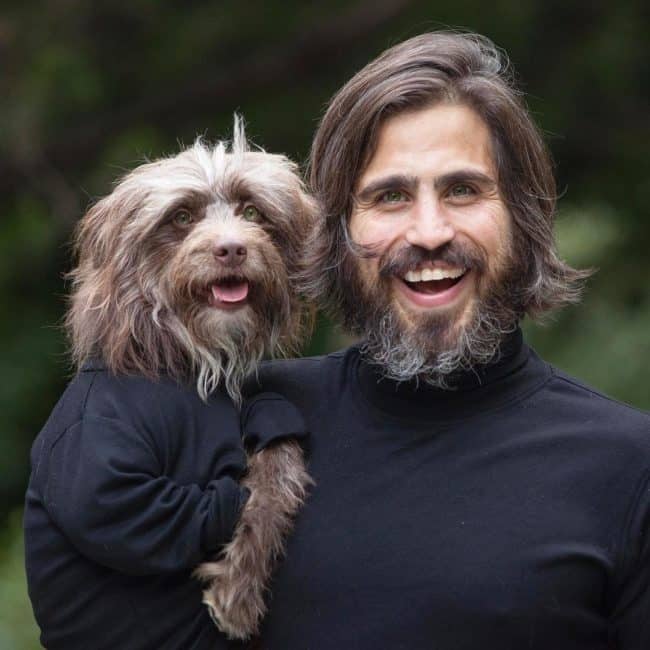 Instagram
Amazingly, Brophy always manages to find Rosenberg the exact same clothes — in a much smaller size.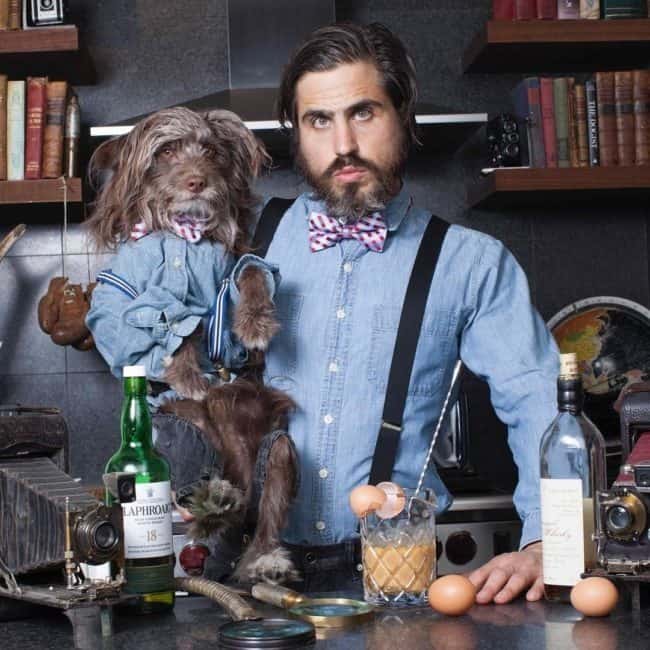 Instagram
"Rosenberg has a temperament unlike any dog I've ever met," Brophy said. "He has an almost regal sense of tranquility, confidence and inner wisdom."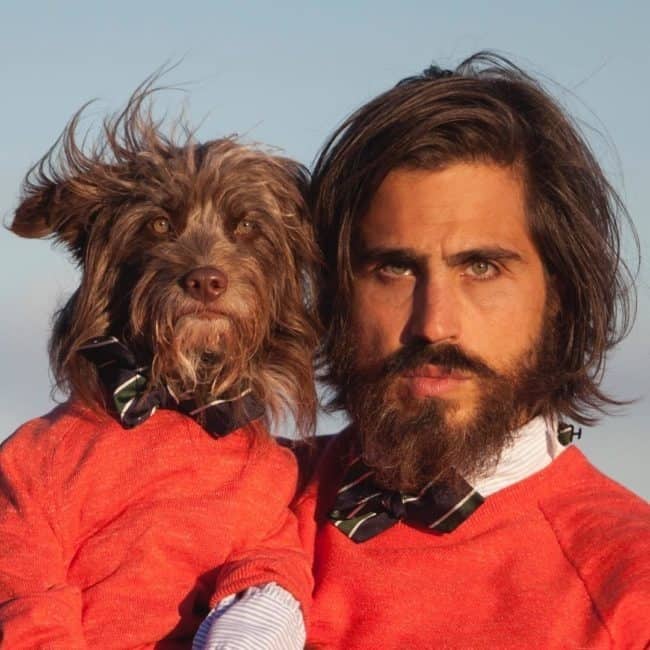 Instagram
"We look so much alike physically, and do everything together, so dressing the same just feels natural for us."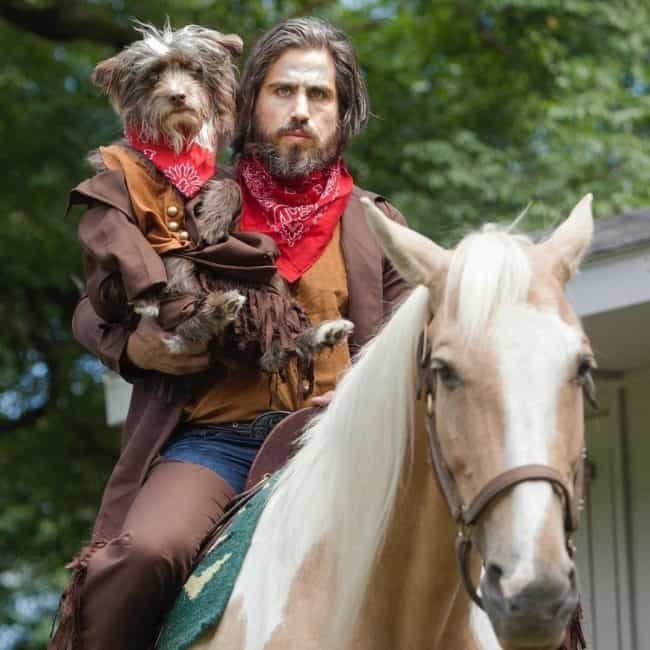 Instagram
It's adorable to see that even their facial expressions are effortlessly similar.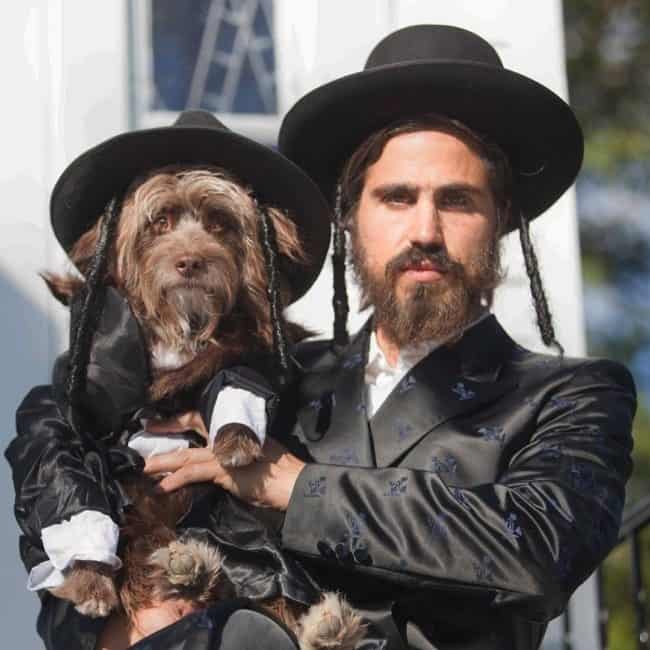 Instagram
People, especially kids, who would stop and pet Rosenberg brings joy to Brophy.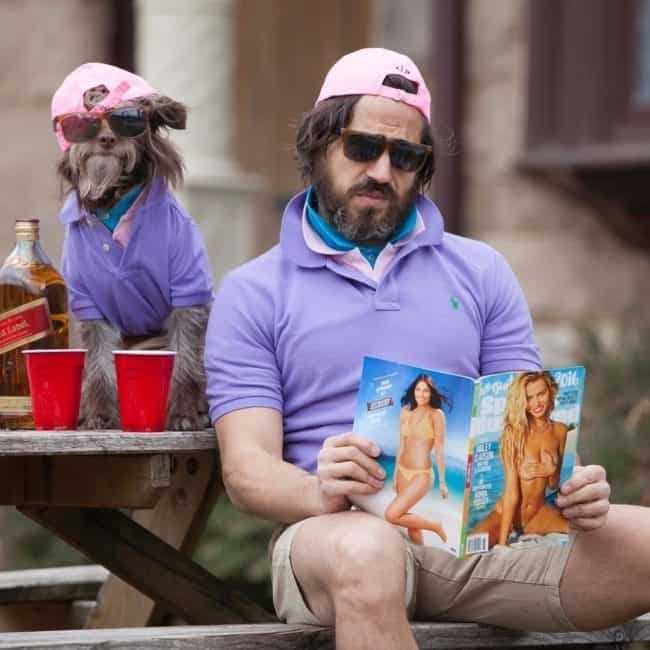 Instagram
"If we can make people smile, even for a second, we have something to be proud of — in addition to our matching, shiny, flowing manes and green eyes, of course."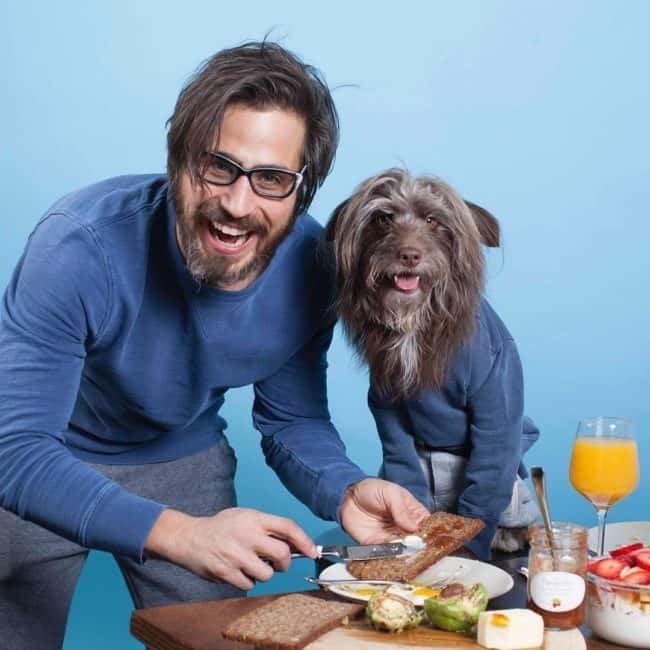 Instagram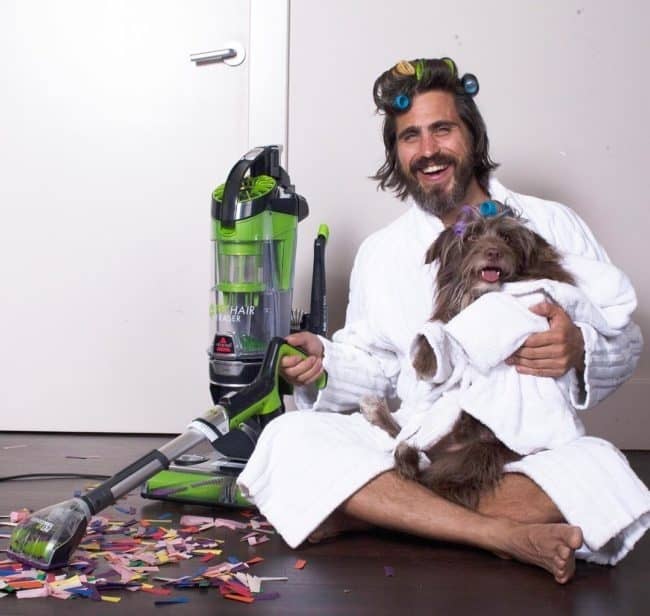 Instagram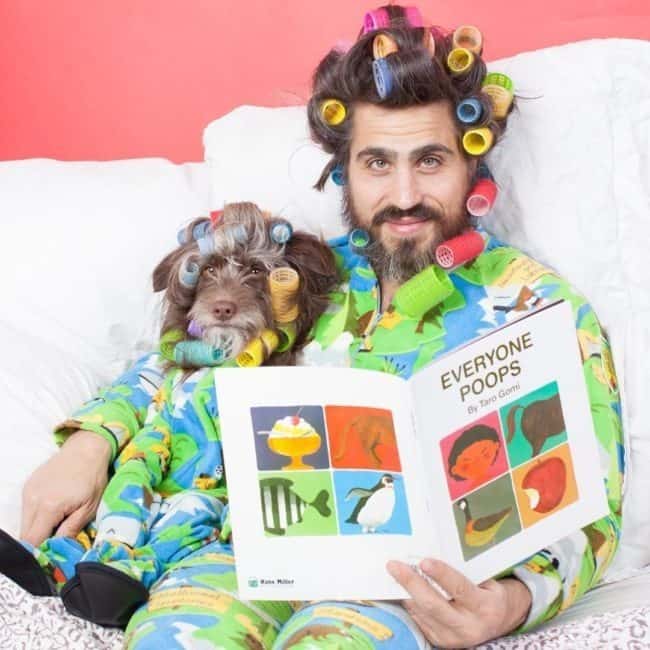 Instagram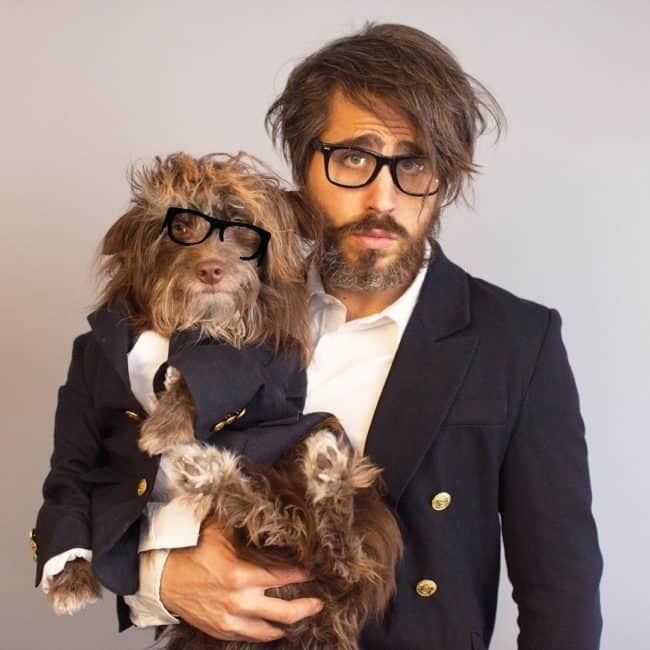 Instagram
You can check more about this adorable duo on their Instagram account.