A woman from Raleigh, Carolina was arrested after concerned Facebook users reported her for posting a video of her 1-year-old child smoking marijuana.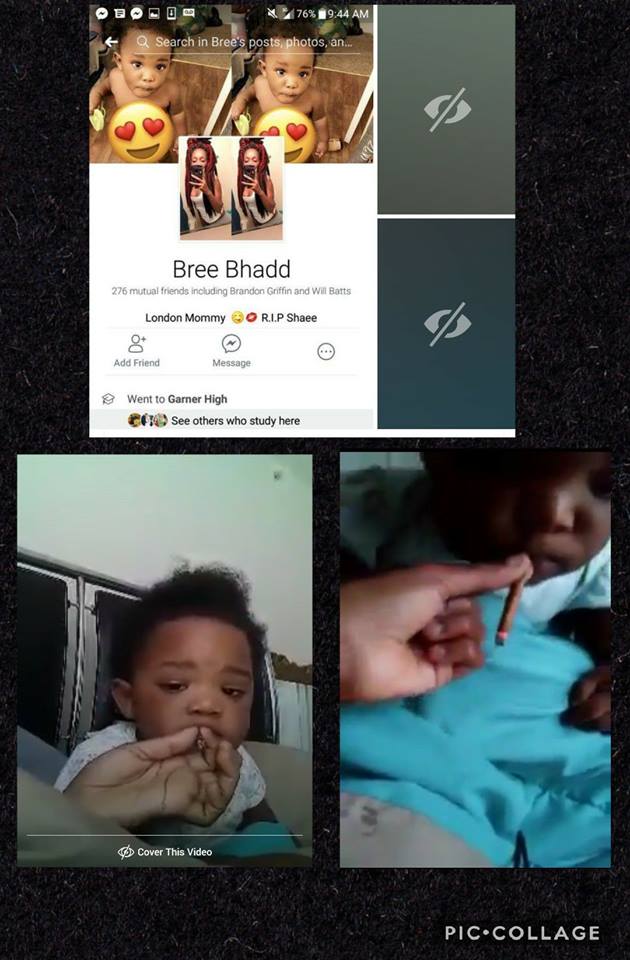 Facebook
In the 10-second Facebook video, an adult hand is seen putting a blunt to the child's lips. The child then makes a cooing sound, inhales, and lets out a puff of smoke. The video was seen by Rasheed Martin of Rochester New York, who only saw the video when another friend shared it. The concerned netizen wanted to hold the mom responsible for her actions.
He was prompted to share the video which received 1.5 million views and several comments by Facebook users concerned for the infant's safety.
The mother, Briana Lofton, 20, was arrested by the Raleigh Police Department and charged with two counts of felony child abuse, and possession of marijuana.


Raleigh Police Department
The baby is now in the custody of child protective services department.