Parents of children with special needs have to deal with more than their fair share of teenage problems, such as bullying and exclusion. These moms and dads just want their children to enjoy their teens fully. And this includes taking part in prom: a rite of passage every American teen should experience.
So it was with this in mind that Joy Cameron decided to do something special for her autistic son, Cody.
She threw Cody and his friends their own prom night.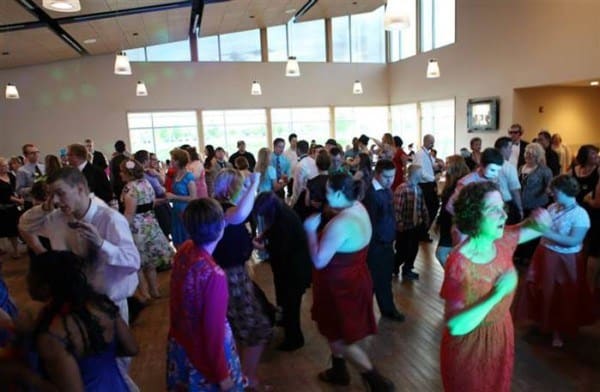 Jessica Tanner / Wild Native Photography
The Night to Shine Prom — a star-spangled night for special needs kids — was a grauation present for Cody. "My son was so happy. He was surrounded by people who accept him for who he is," Joy explained.
A whopping 260 people aged 14 to 60 years attended this year's third annual Night to Shine Prom.
"There are a lot of things my son has never experienced, and future ones that he won't, like driving a car or getting married, but this was a special life event that I could give him," Joy said.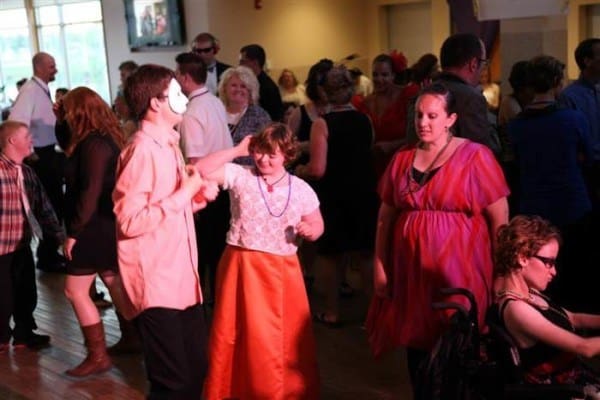 Jessica Tanner
Despite the fact that some kids with special needs do attend dances at mainstream schools, it's not quite the same as going to a party designed with their unique challenges at heart.
At the Night to Shine Prom, kids can fully express themselves and feel totally at ease.
http://www.youtube.com/watch?v=tPUcw0Q5UEI/
But Night to Shine is not the only prom affair designed for children with special needs.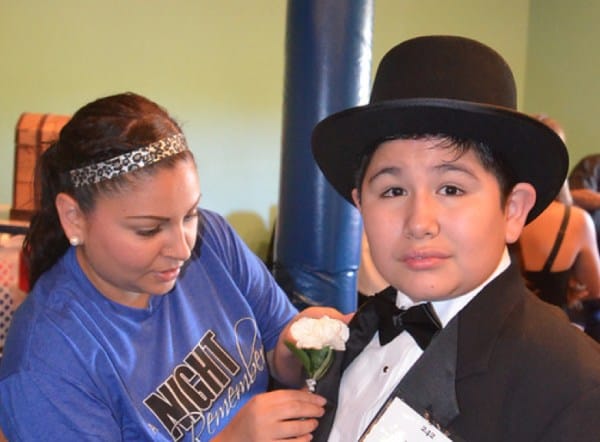 anighttorememberprom.com
"A Night To Remember" is sponsored by The Help Group, an organization in the Los Angeles area for kids with special needs. Creating lasting memories for students, this night is "just like a regular prom but with the supports in place, like sensory-friendly playlists that the students themselves put together."
"Able-bodied" students act as student hosts, helping to break down barriers.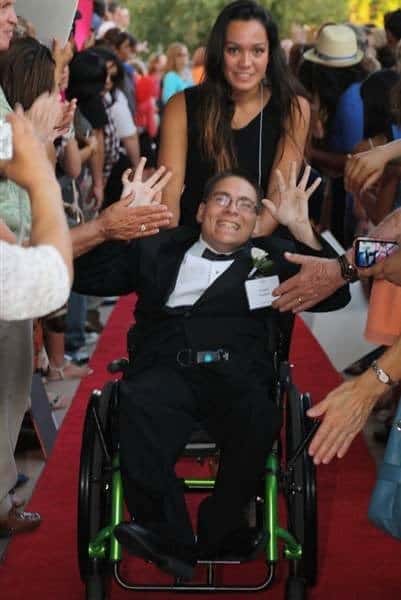 anighttorememberprom.com
"A Night To Remember" was created by Cheryl Shields who had a pregnancy scare before giving birth to her triplets. Her children had a significant chance of being born with special needs, but none actually were.
At her event, her guests are "honored and celebrated. They are the rock stars of the night." Cheryl has even had a couple of "able-bodied" student hosts go into special needs programs in college after attending the event.
Special needs or "able-bodied" kids. It's hard to decide who has been impacted more.