When Bexley Norvell was just 22 months old, she swallowed a small coin and started to choke. Thanks to the quick thinking of police officer Patrick Ray, the coin was dislodged and Bexley survived the terrifying ordeal.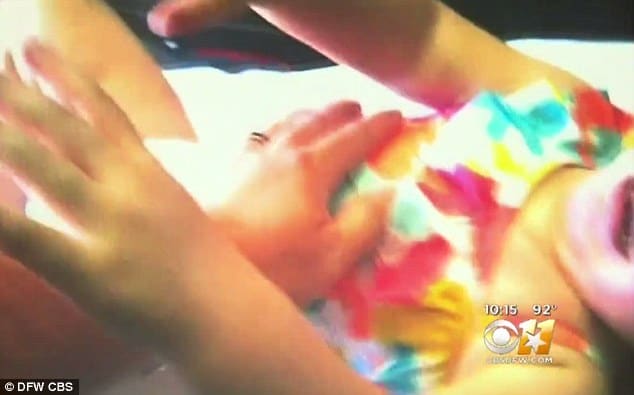 DailyMail
"When I looked at her, I just saw these big blue eyes looking at me. It was almost like she was telling me, 'I know you're here to help me'," recalls Patrick.
When she finally drew breath, Patrick, who is a father of two himself, said, "It was the most beautiful sound I'd ever heard in my life."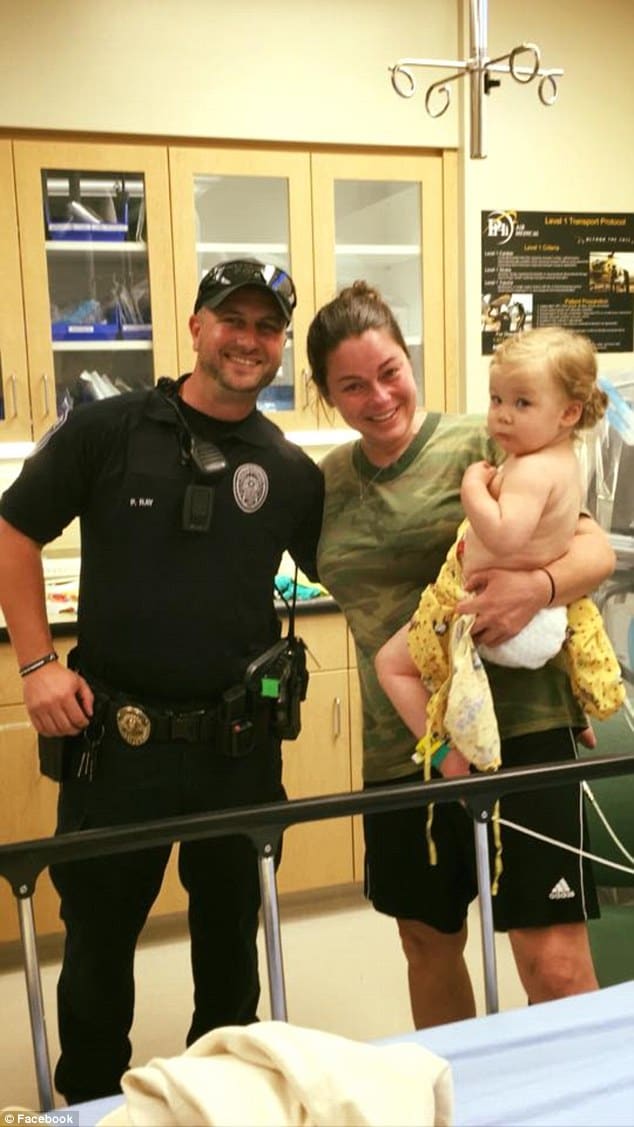 DailyMail
Patrick would remain in the Norvill's thoughts and prayers forever, as mom Tammy laughed, "I won't ever forget this man and I told his wife, 'You know, I'm going to think of your husband every single day for the rest of my life. I hope you're okay with that!'"
The family even turned the coin Bexley choked on into a keyring to remind them to always be thankful.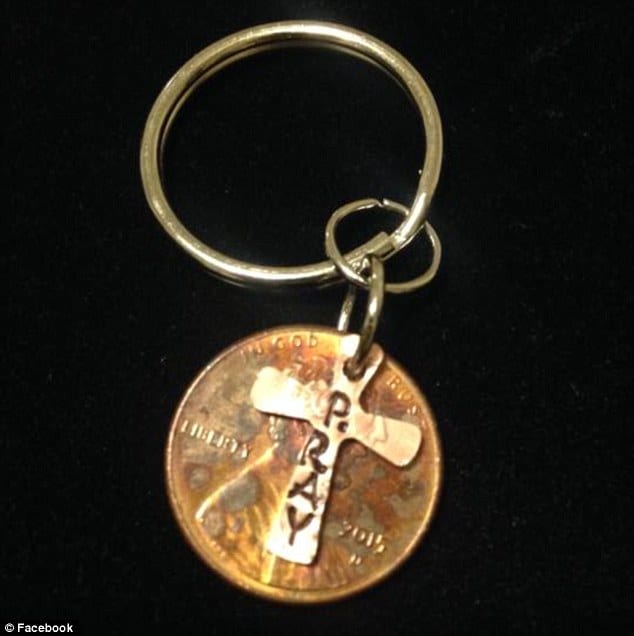 DailyMail
It's also a touching tribute to officer Patrick Ray, as the initial of his first name placed before his surname spells "pray".
But recently the Norvill's were able to thank Patrick in the most beautiful way. To celebrate Bexley, now two, and Patrick's special friendship, they threw the unlikely pair an adorable tea party.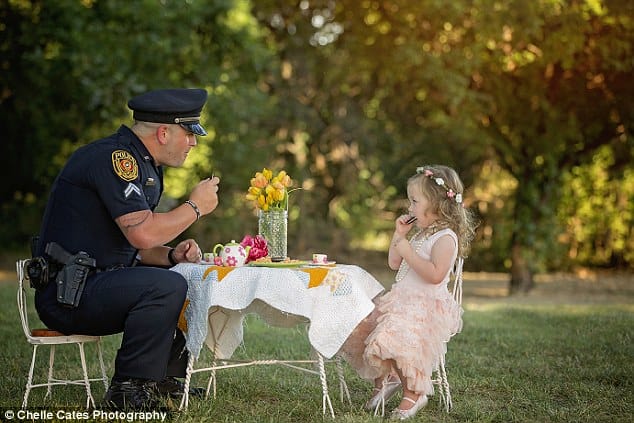 DailyMail
The two reunited at Bexley's home in Rowlett, Texas, pouring imaginary tea into little flowery cups. Patrick wore his uniform, while Bexley donned a pretty pink dress and used a dainty umbrella to shield herself from the sun.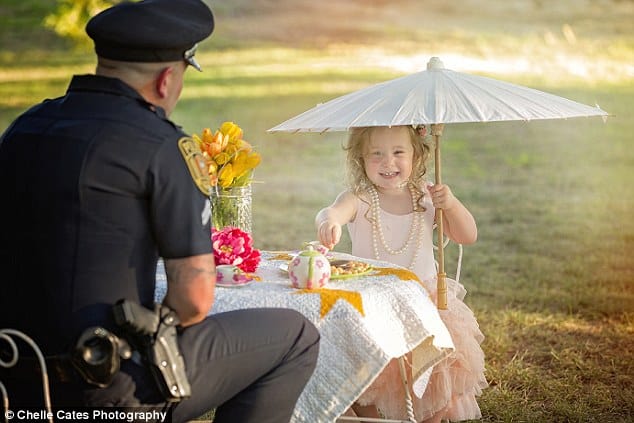 DailyMail
And it's one of the most heartwarming sights we've ever seen.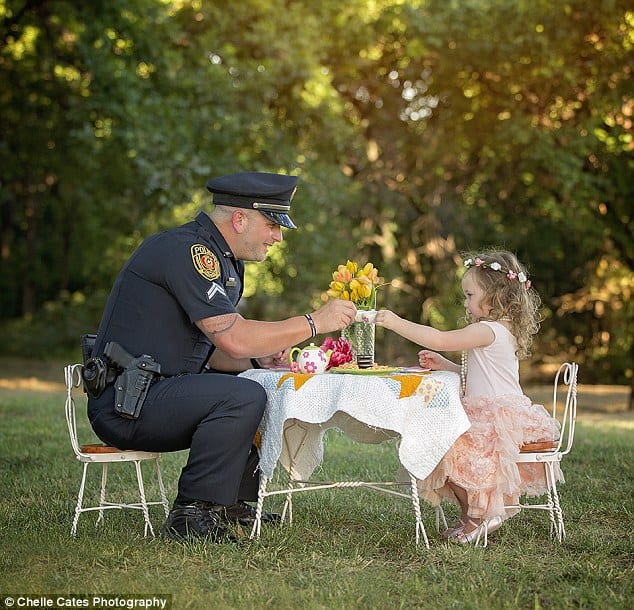 DailyMail
Patrick admitted he'd probably bear the brunt of some jokes back at the station for attending a tea party, but he said he didn't care about his colleagues' jibes.
The kind cop said he was looking forward to seeing Bexley grow up and build a family of her own.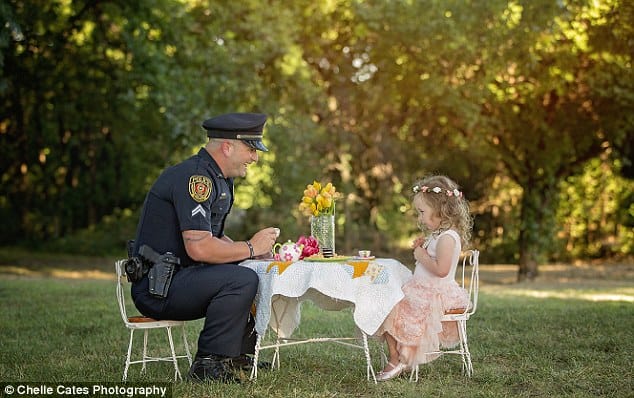 DailyMail
We're pretty sure these two will be friends forever.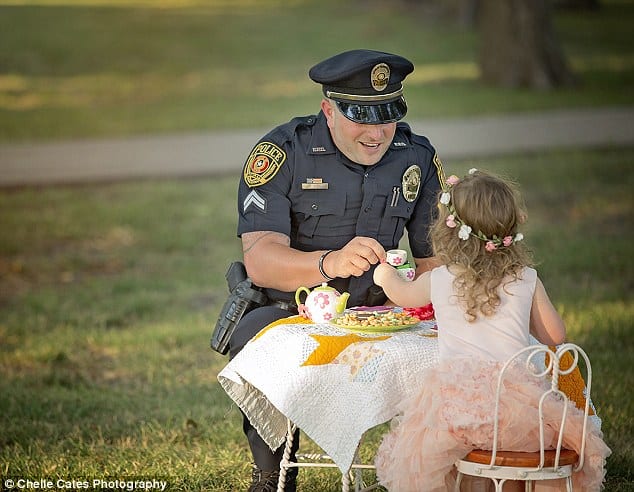 DailyMail