Tanja Babich, the morning anchor at ABC station WLS-TV, learned that her daughter had not been wearing her prescription eyeglasses, and made an unprecedented move of wearing glasses on-air to show that there's nothing wrong with wearing them.
"She said that she was afraid of what people would think, that she would look stupid or that she wasn't pretty in them," Babich told Good Morning America.
To prove to her daughter that glasses are beautiful, Babich made a deal that she would wear her own glasses on television for the next week.
Last Friday, the morning anchor delivered her message on-air.
After explaining that her daughter had not been wearing glasses because of a concern of what others would think, Babich told viewers that in a gesture of solidarity that she has been wearing her glasses all week to point out that "Whatever people say or think about you is none of your business. Just be yourself, authentically and unapologetically. The rest will work itself out."
Babich said she had no plans to discuss on-air why she was wearing glasses but did so after her executive producer suggested it could help others.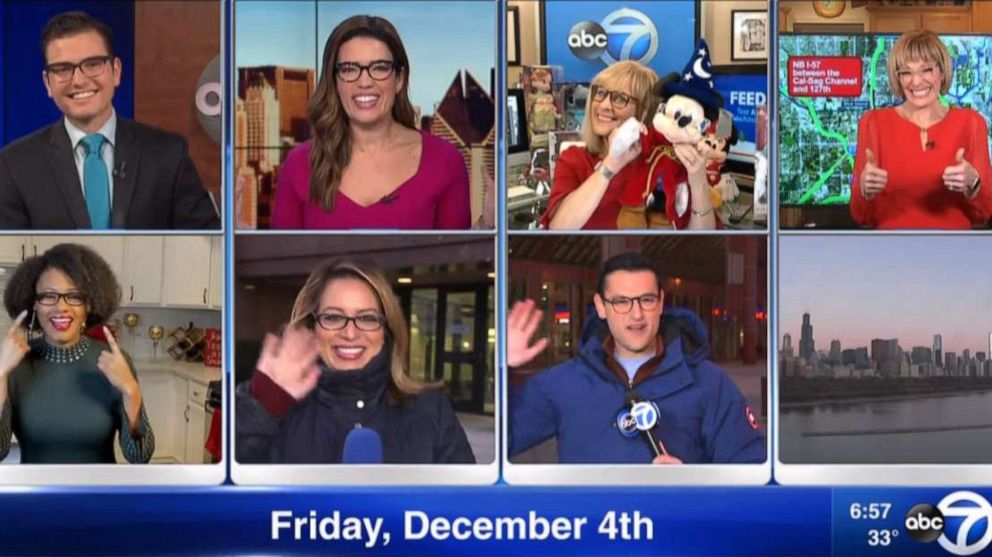 "I've gotten several messages from optometrists who really appreciate what I'm doing, saying that it's hard to get kids to wear their glasses, that my daughter's fears are not uncommon," said Babich. "So I'm glad that this has resonated in a way that I never expected it to."
To her surprise, near the end of the show, Babich's colleagues also put on their own glasses.
"I was so touched by it. I started tearing up. They cut to credits just in time," the news anchor concluded.