It took 240 days, but finally all bush- and grassfires in the state of New South Wales have been contained, according to local authorities.
A heavy downpour over the weekend gave firefighters and volunteers a fighting chance against the remaining fires still blazing across the southern part of the state.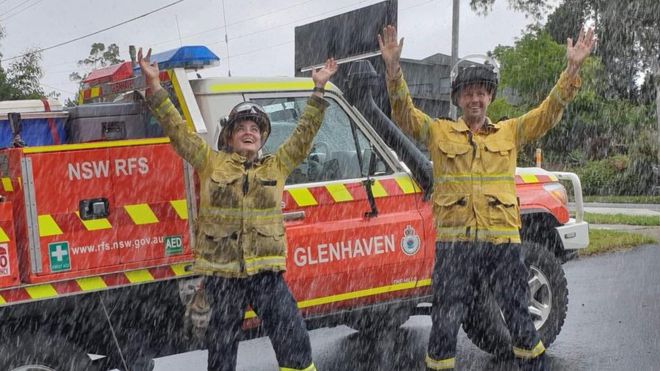 Several months of monstrous fires—sometimes hundreds at once—have devastated a large part of Australia, leaving a tragic body count of 28 people, more than 3,000 homes, and up to a billion animals.
In entirety, roughly 25.5 million acres (which is about the size of South Korea), has burned.
But after a seemingly neverending bushfire season, New South Wales is now fire-free.
"For the first time since early July 2019, there is currently no active bush or grass fires in #NSW," tweeted New South Wales Rural Fire Service.
"That's more than 240 days of fire activity for the state."
In what has been a very traumatic, exhausting and anxious bush fire season so far, for the first time this season all bush and grass fires in NSW are now contained.
It has taken a lot of work by firefighters, emergency services and communities to get to this point. #nswrfs pic.twitter.com/RhqmcYhJ1j

— NSW RFS (@NSWRFS) February 13, 2020
Despite putting out 30 active fires, the torrential rains also caused widespread flash flooding and storm damage, the RFS revealed.