A guy's unbelievably heartbreaking prank on his girlfriend has gone viral (although, amazingly, he kept his girlfriend).
This is 21-year-old Marie Kerr.
turtle neck jumpers help hide my seven chins and I love them pic.twitter.com/sLlOhdexsi

— LMK (@lauramariekerr) November 19, 2016
Her boyfriend, Jay, texted her hinting at an amazing surprise on Valentine's Day.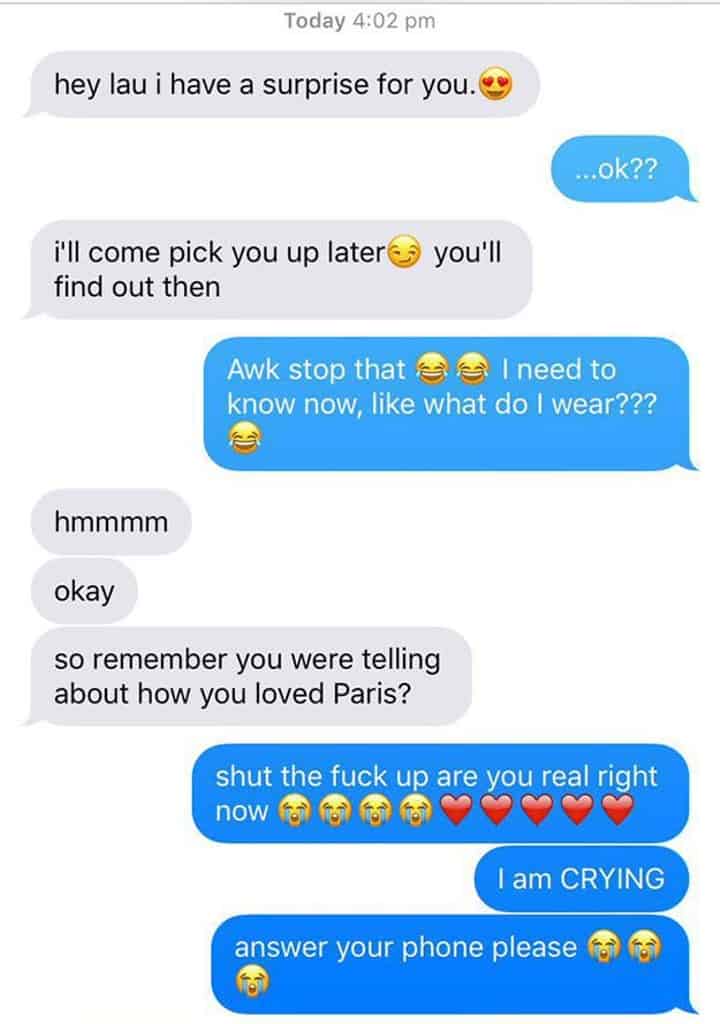 Twitter
He asked Marie if she remembered how she'd told him she loved Paris and, understandably, she got very, very excited.
Then he reminded her about how they'd looked at flights to Barcelona together and her excitement levels skyrocketed as she thought Jay had booked a romantic holiday.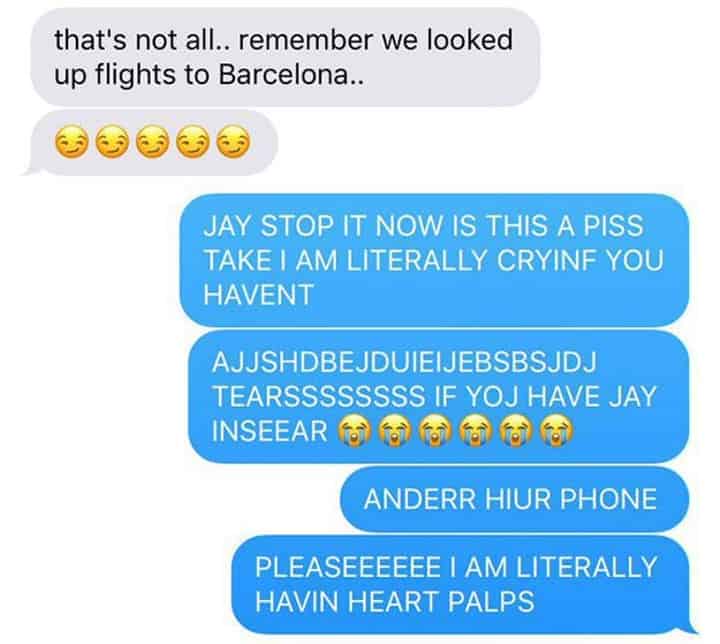 Twitter
"I am literally having heart palp[itations]!" she texted.
But devious Jay had other things in mind — "YES," he wrote, "I'll pick you up at 7 the match starts at 7.45."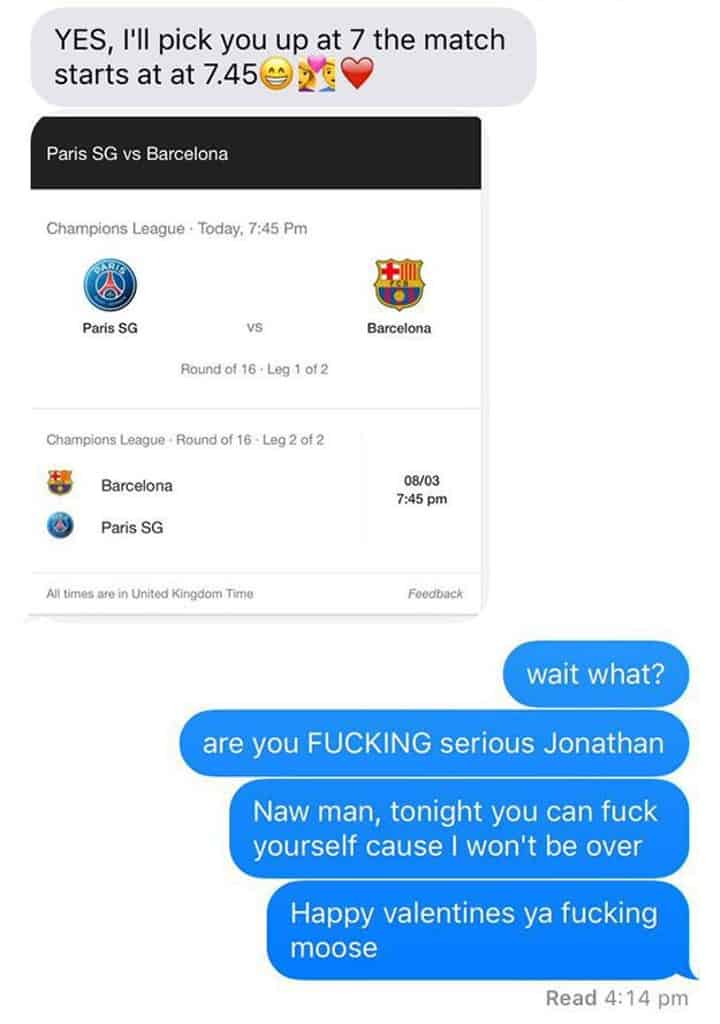 Twitter
That's right, Jay was actually talking about a soccer match between Barcelona and Paris. Sigh.
As well as calling Jay "a f***ing moose", Marie took to Twitter to perfectly sum up how she felt about her boyfriend's "hilarious" prank.
this boy is getting smacked into 2018 when I see him pic.twitter.com/zos9eVVzWw

— LMK (@lauramariekerr) February 14, 2017
But it seems that she saw the funny side and forgave him, if this next tweet is to be believed.
I love my boyfriend. I am grateful for everything he does. I am lying beside him, happy & in love. 😇

— LMK (@lauramariekerr) February 14, 2017
Who says love is dead?