A mom-of-two who's spent over £10,000 ($12,000) in the last 18 months on her three-year-old daughter's beauty pageant career says she is "proud" to have been named Britain's pushiest mom.
Sammy-Louise Bushell, 28, believes daughter Hallie Mae is a future pageant star and says she'll do (or pay) whatever it takes to add to her toddler's collection of 38 pageant crowns.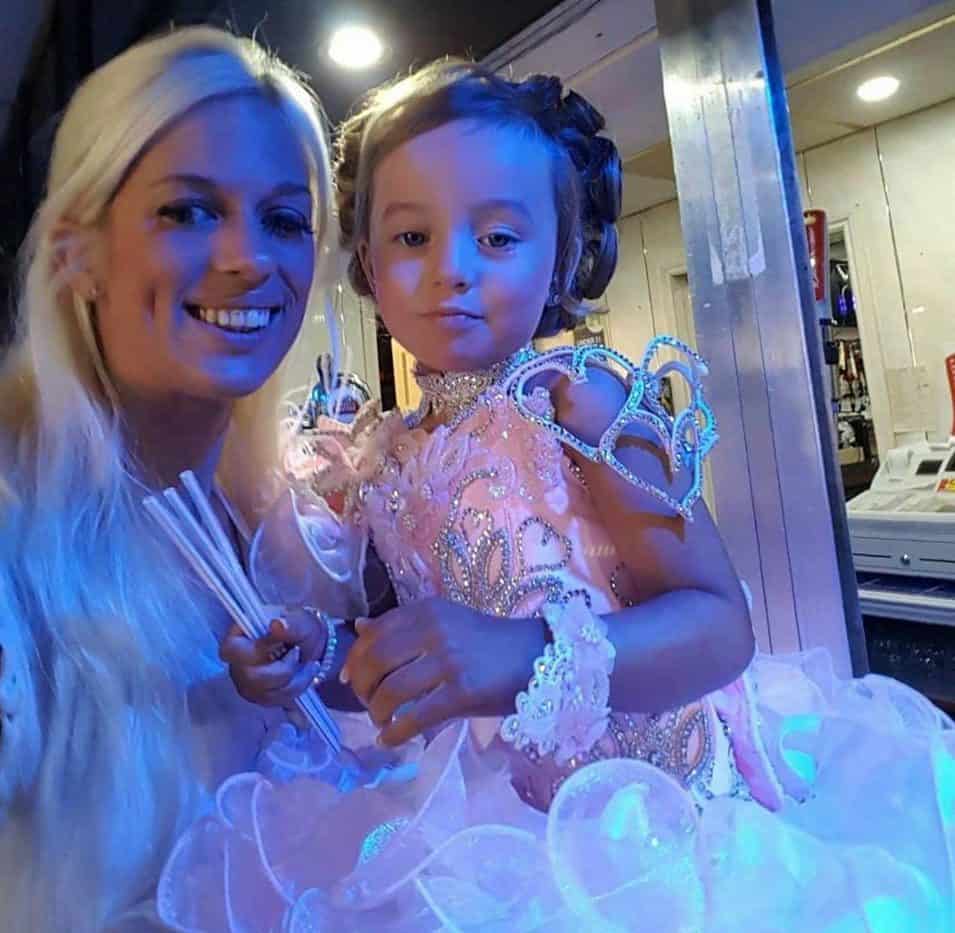 Sammy, who is a beauty therapist from Doncaster, UK, says: "People call me pushy, but winning and doing Glitz pageants is making my daughter super-confident. She is sassy, confident, and her self-esteem is very high. She's better spoken than most six- or seven-year-olds."
"I'm a fantastic parent and my daughter knows life is a competition. Like me, she is addicted to pageants and winning them. We're obsessed."
"I want both my children to have the best of everything and the best opportunities. I am pushy and proud."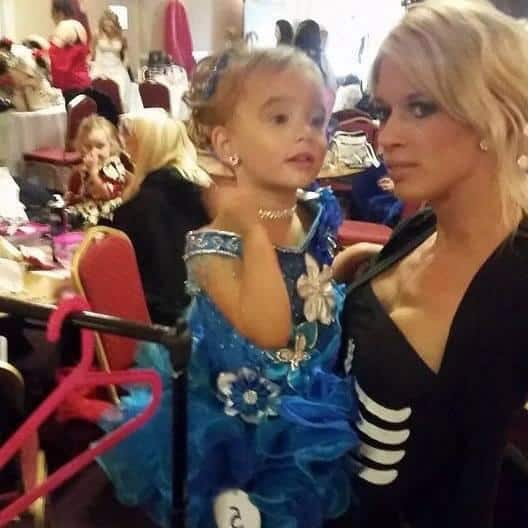 Sammy says she spends up to £900 ($1105) on a skimpy, sparkly pageant dress for Hallie, and has spent over £175 ($214) on wigs. Before a pageant, Hallie is dolled up in fake tan, fake nails and makeup.
Despite criticism, Sammy insists she isn't doing her daughter any harm: "People don't understand the glitz element is what's needed for the overall score. The rules call for heavy makeup, tans, fake nails — the more sparkle and glamor the better."
"There is no different between my daughter wearing a swimming costume and doing competitive swimming an her doing pageants. In fact, she wears more doing pageants."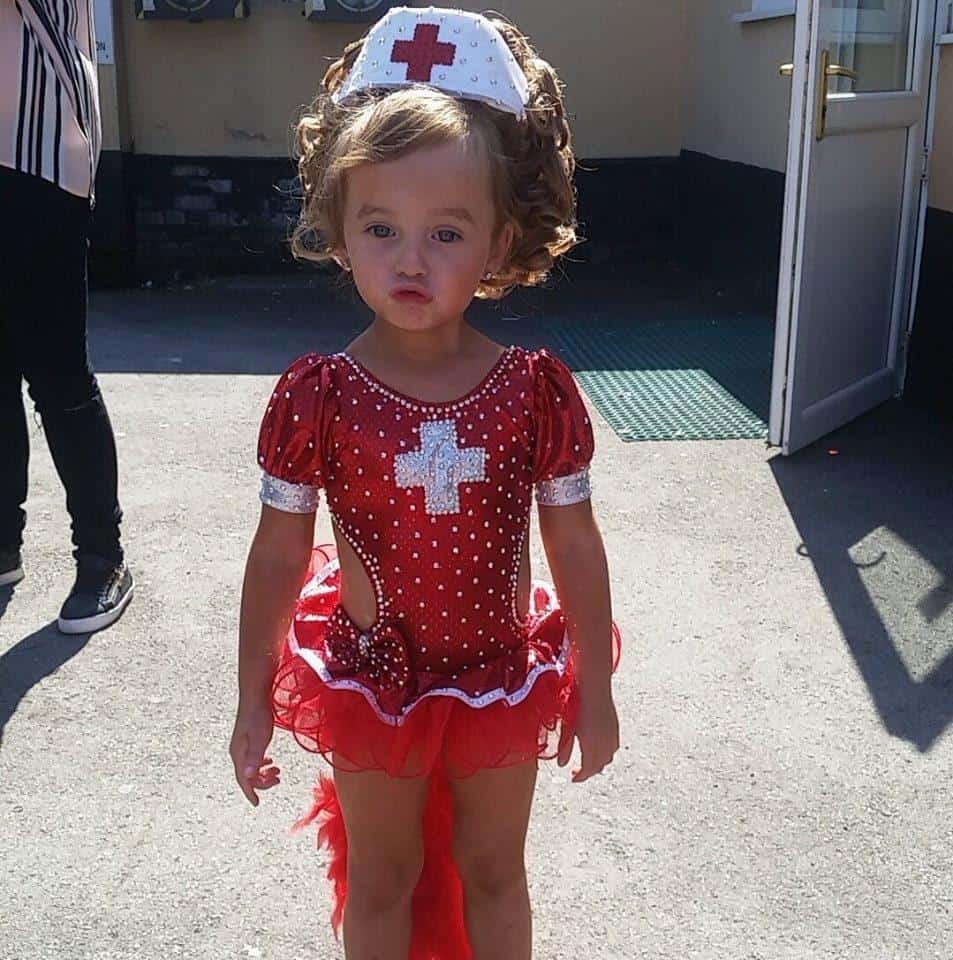 "As for people who say I'm over-sexualizing her, clearly that's their problem. So jog on, critics — nothing gets in the way of my daughter's success."
Even in time away from pageants, Hallie and Sammy spend up to ten hours a week practising routines, dance moves, poses, and acting. As they spend so much time together, Sammy believes she is a better mom than parents who criticize her.
"I teach her to dance, pose, make eye-contact and act — all healthy activities. I am gobby and outspoken and I want my daughter to be the same."
Sammy thinks that performing in pageants has helped her daughter to not grow up spoilt, as she has chores and a strict bedtime.
"She's not always on her iPad, she's cared for in the way kids of my generation got looked after, by moms being moms and doing things with their kids."
And, above all, Sammy says she knows that Hallie loves performing.
"If I want to tan, put hair extensions [and] heavy stage makeup on her I will, because she loves it. She has always loved the best and sparkliest clothes, even from when she was a baby. She hates plain clothes."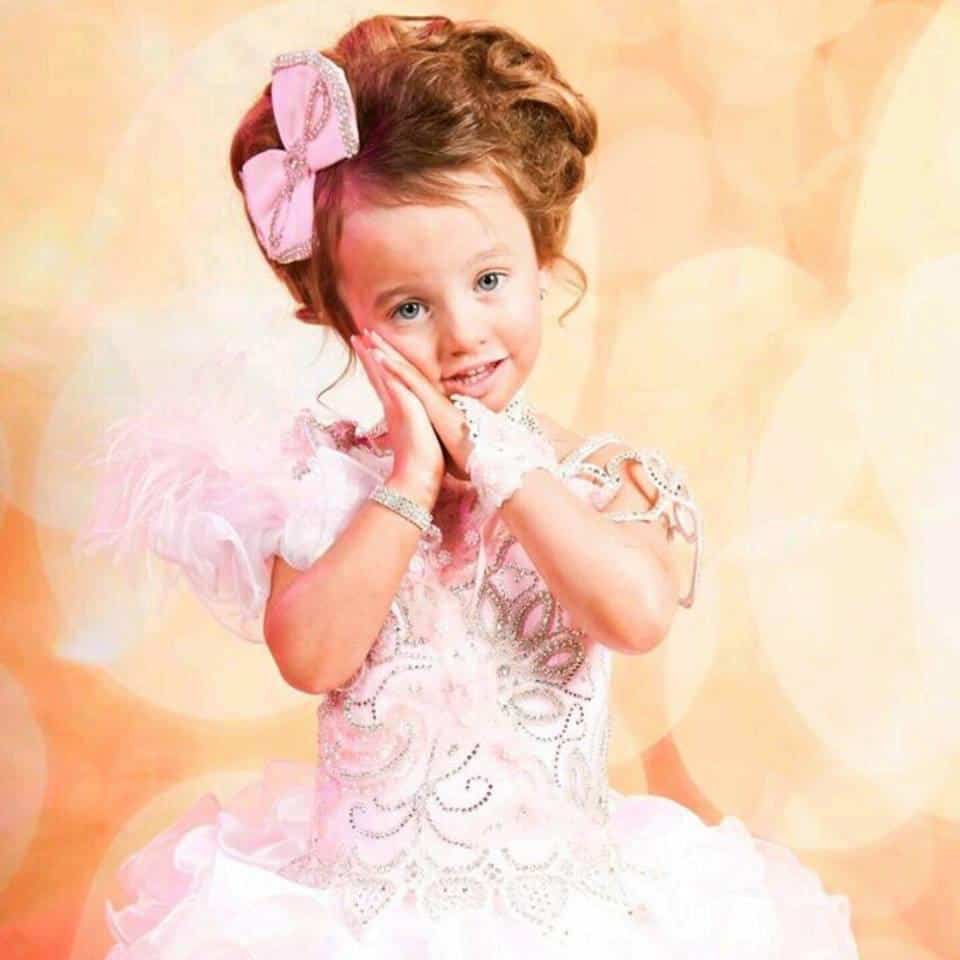 Hallie Mae has seen success in the pageant world. She started performing 19 months ago and has won several competitions in the 0-3 years age category.
Sammy, who recently ordered a £1,000 ($1,200) gown for Hallie, says the cost is worth it for her daughter's future.
"Ten thousands sounds like a lot, but its over a year and when Hallie Mae grows out of an outfit I sell the dresses — they are championship-winning dresses so that makes money back."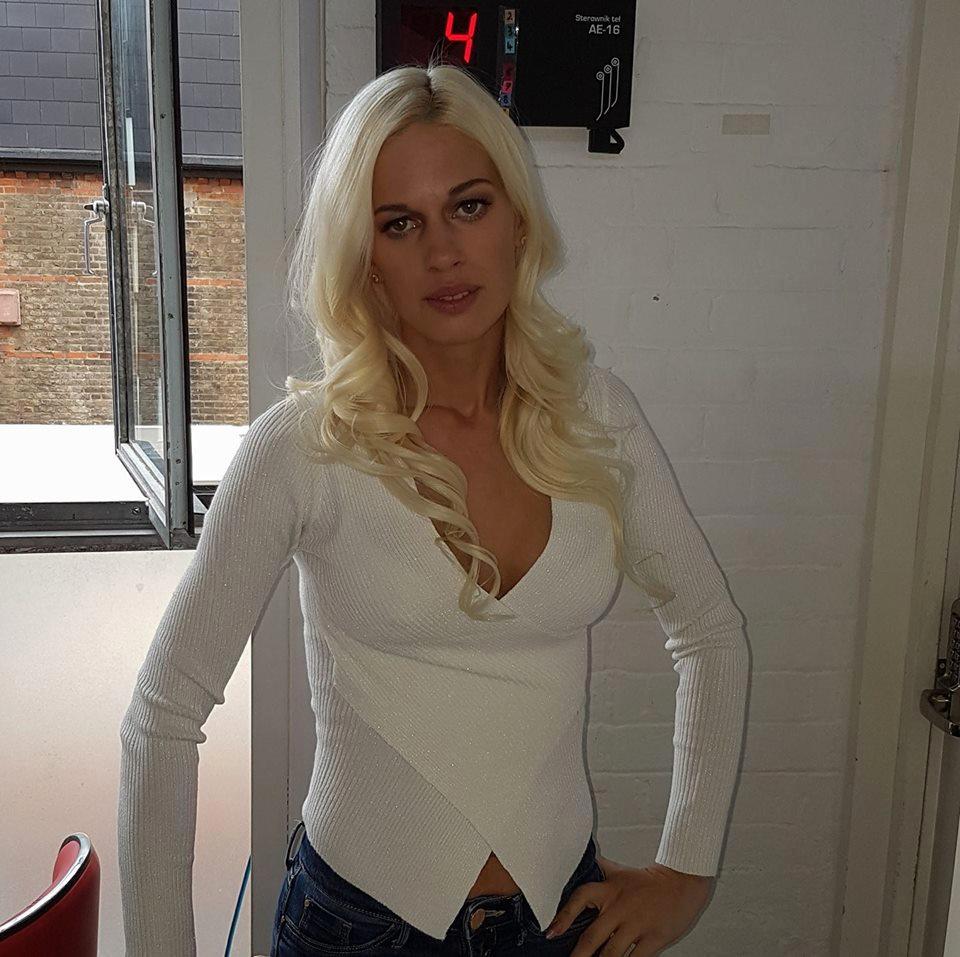 "The thing about Hallie Mae is, even if she is having a tantrum, screaming, or crying, as soon as I carry her on to the stage she instantly stops — she loves the camera and the stage."
Sammy is now planning to take Hallie to the US so she can become an international pageant star, and is already having Skype meetings with American pageant coaches.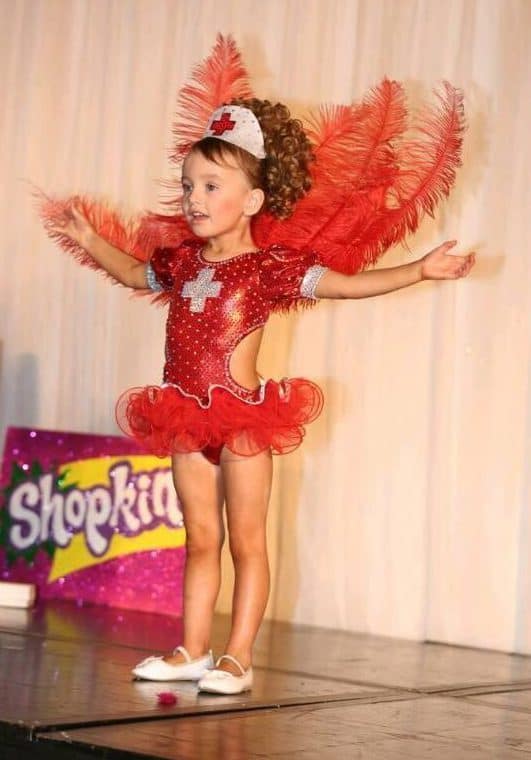 "Look what Victoria Beckham has done with her youngest son, Cruz, and his singing career," says Sammy, "It's the same for pageants with Hallie. people don't criticize Victoria, yet they think I am an easy target."
Sammy hopes that Hallie will enter 25 pageants in 2017 and believes her daughter can win.
"This year we both want to win Grand Supreme titles, which is the highest pageant honor."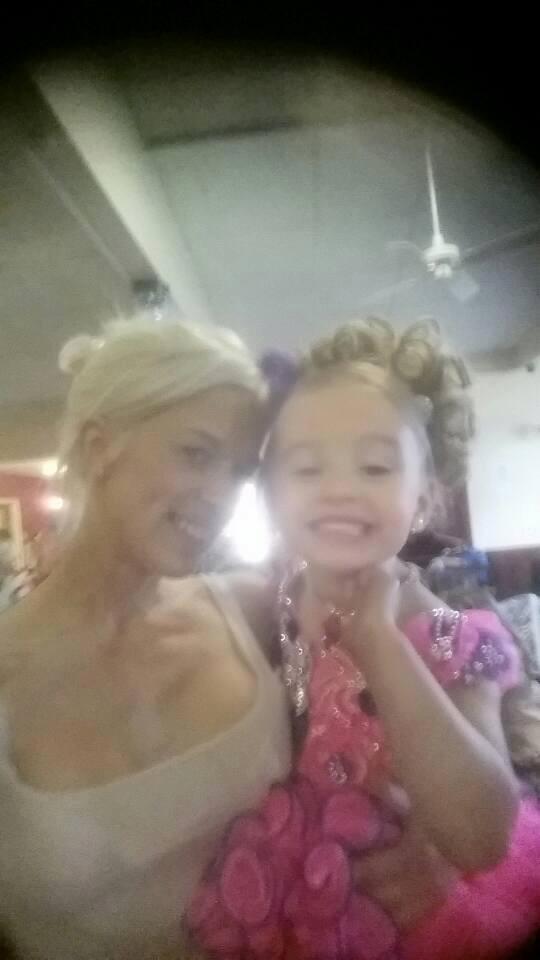 "These titles are usually won by the big girls, but we can try. We both enjoy looking fabulous!"