There is no question that Prince Harry's fondness for helping sick children is a trait that he got from his late mother, Princess Diana.
The princess was adored for making rounds in children's hospitals all over the world, spending quality time with children who have terminal illnesses.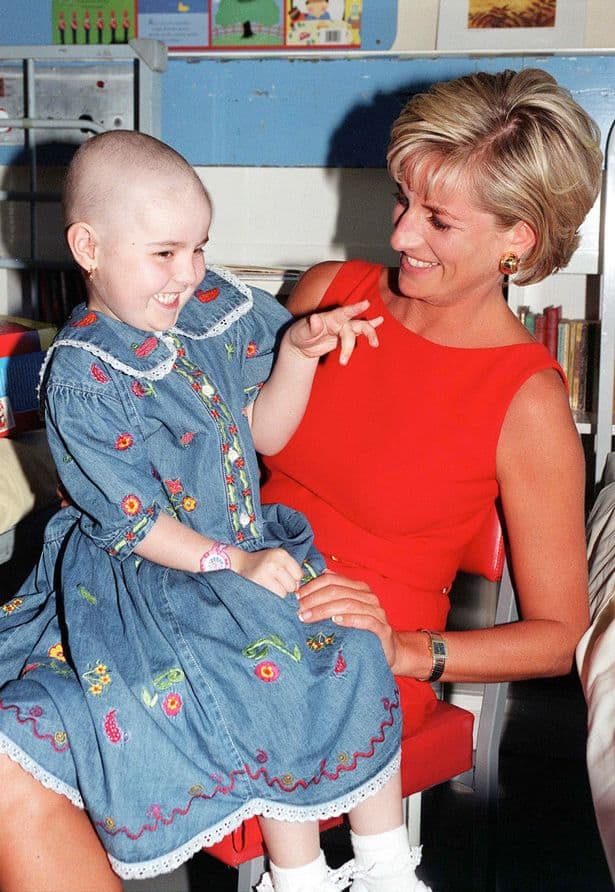 Daily Mirror
This admirable trait undoubtedly rubbed off on the prince. His mother's caring nature was one of the traits that he has certainly carried over as he paves his own way as a modern royal.
When Prince Harry met Ollie Carroll at an awards event in 2016, everyone knew that the two formed a special bond right from the start. Ollie, now 6, is suffering from Batten disease. His sister, Amelia, was diagnosed with the same disease.
Ollie won The Most Inspirational Child Award at the WellChild Awards that night. The event celebrates the inspirational qualities of the UK's seriously ill children.
The terminal illness has left Ollie unable to speak and walk. But when the little boy met the prince, he gathered all his strength to stand up and greet him, which brought his parents, Lucy and Mike, to tears.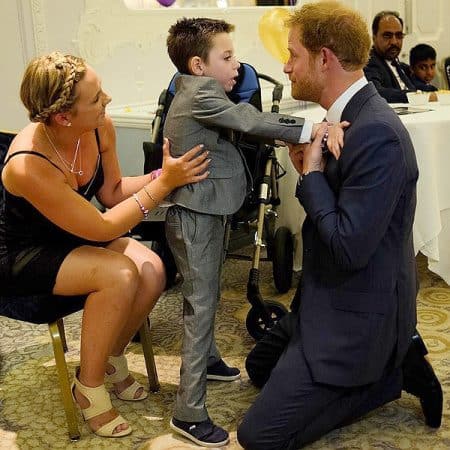 People
Ollie's parents express that that their meeting was "magical." They later wrote Prince Harry a letter, to update him of Ollie and Amelia's condition. They also thanked Prince Harry for being a part of a memorable night for the entire family. "We thanked him for giving our son the strength to stand when we thought this was no longer possible," they said.
One day, to Ollie and Amelia's surprise, Prince Harry walked right through the doors at the hospital where they were receiving treatment. He hugged Ollie and spent some time cradling him in his arms.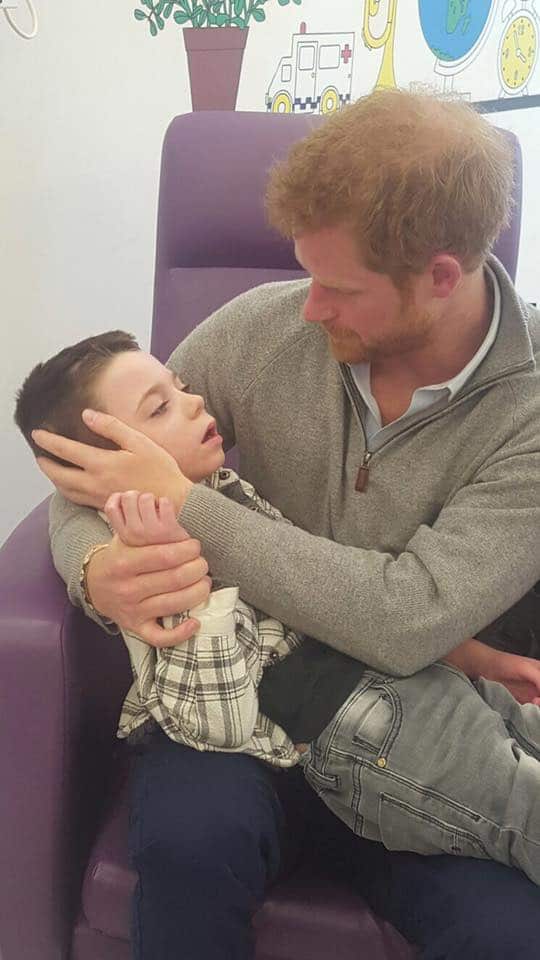 Facebook
He then later shared jokes with Amelia. Pictures of them are very reminiscent of the energy that Princess Diana brought to children's hospitals when she was alive.
A spokeswoman for the prince has stated that his stay was not an official engagement, but rather a "private visit."
The parents were over the moon that he remembers the kids and gave some of his time to be with them. But importantly, they are happy that their memories with Prince Harry shed light on the disease that needs more funding and research.
"From the bottom of our hearts, we thank Prince Harry for his support, his time and his kindness towards our family and our journey with Batten disease," Lucy wrote. "It was truly incredible to watch him with our children and to have the opportunity to talk with him about our journey with Battens."
Prince Harry truly lives up to the legacy that his beloved mother left behind.