Democrat lawmakers in the House of Representatives are set to introduce new articles of impeachment against President Donald Trump on Monday, Reuters reported.
The report said that the new articles of impeachment accuse Trump of inciting violence against the government of the United States.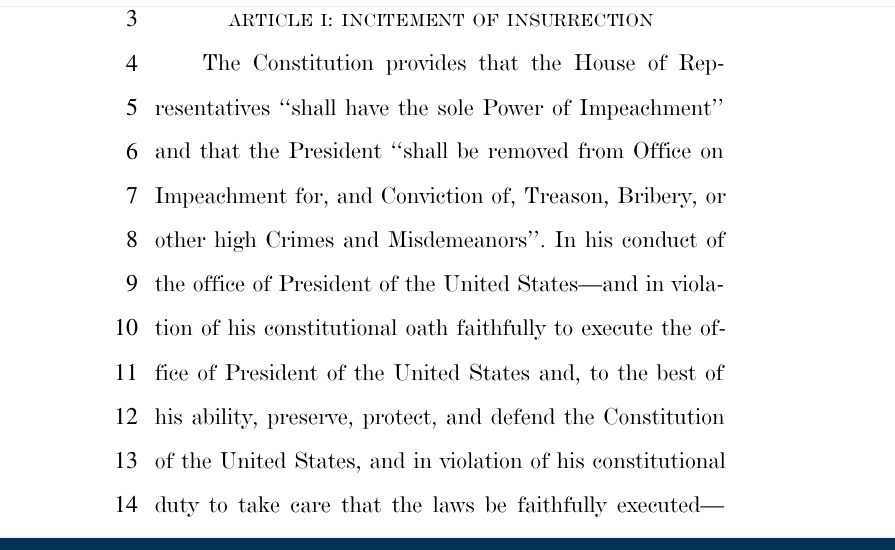 The Wall Street Journal said more than 150 lower chamber Democrats have signed onto the articles. The lawmakers claimed that Trump's conduct is so "grave" that the country can no longer wait until Joe Biden assumes office.
In addition to the Wednesday event at the Capitol, the documents also allegedly include Trump's phone call with Georgia Secretary of State Brad Raffensperger. It can be recalled that a leaked phone conversation showed Trump "pressuring" the Georgia official to overturn the results of the state's election.
"President Trump gravely endangered the security of the United States and its institutions of government. He threatened the integrity of the democratic system, interfered with the peaceful transition of power and imperiled a coordinate branch of government."
The White House, on the other hand, suggested there is no need for an impeachment since Trump is working for American unity and healing.
"A politically motivated impeachment against a president with 12 days remaining in his term will only serve to further divide our great country."