A truck driver who was fired from his job while on the road definitely got the last laugh as he exacted his cruel revenge.
Darren Walp, 36, of Pennsylvania, US, was driving a load of corn from Nebraska to Kansas in August when his boss fired him via text.
So Walp promptly pulled up to the side of the road, opened up his truck, and spilled nearly 1,000 bushels of corn across the highway.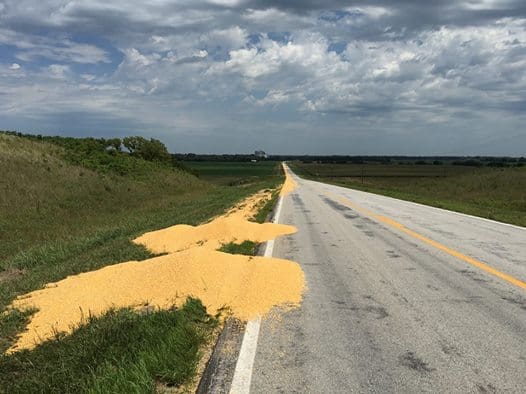 Facebook
According to media outlets, Walp's boss texted him, "Pack your stuff ASAP and you can leave", according to an arrest warrant released.
Walp did end up being arrested and charged with felony criminal mischief, as well as depositing materials on a roadway or ditch. The corn was worth around $3,000 and the cleanup cost around $500.
It might be a little corny, but revenge really is sweet… (sorry).