While we're all fans of the classic chocolate and vanilla ice cream sandwich, there's always room for improvement. If you're looking to snack on one, why not kick it up a notch?
Scroll through and take a few notes. Here's 25 ways to take your ice cream sandwiches to the next level.
#1. Take inspiration from s'mores.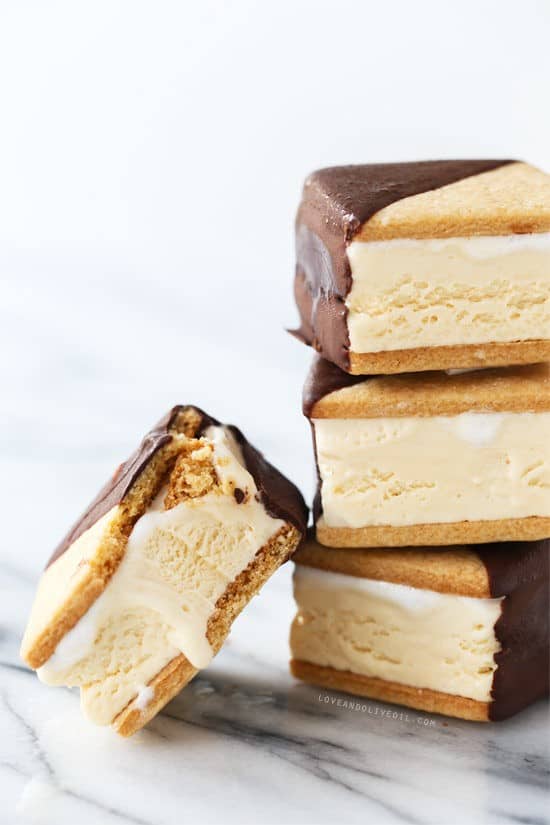 loveandoliveoil
This chocolate-dipped ice cream s'more definitely has us wanting more. Get the recipe from Love and Olive Oil.
#2. Want a sweet and salty crunch to it? Use Ritz crackers!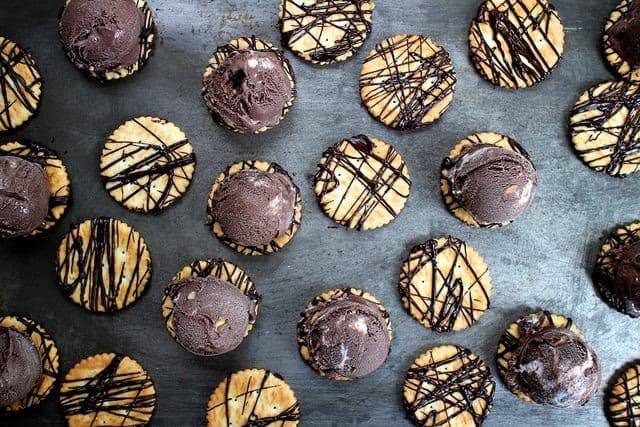 flickr
These chocolate and rocky road ice cream sandwiches are totally on our list. Head over to Joy The Baker for the recipe.
#3. How about a classy pastry?

gourmettraveller
Forget milk and cookies! Gourmet Traveller shares a recipe for vanilla puffs with milk ice cream.
#4. If Nutella makes you go weak at the knees, this one's for you.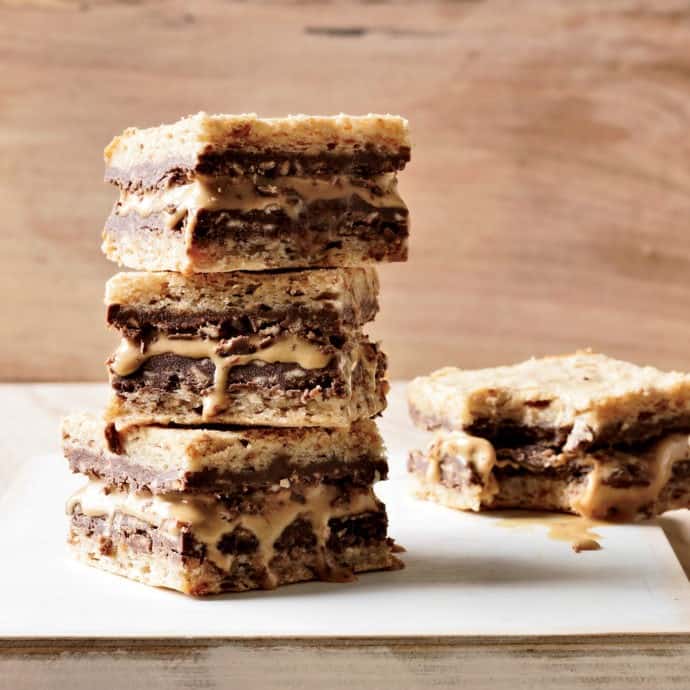 foodandwine
Here's a hazelnut, Nutella, and caramel ice cream sandwich from Food And Wine.
#5. Love Reese's? Then get ready for this one.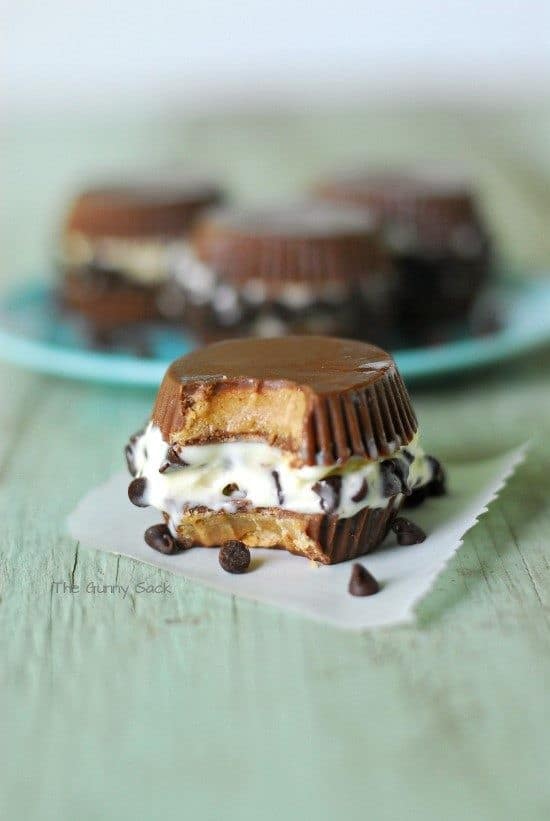 thegunnysack
The Gunny Sack uses peanut butter cups instead of the usual cookie. No complaints here!
#6. Sweet and tangy? We've got that too.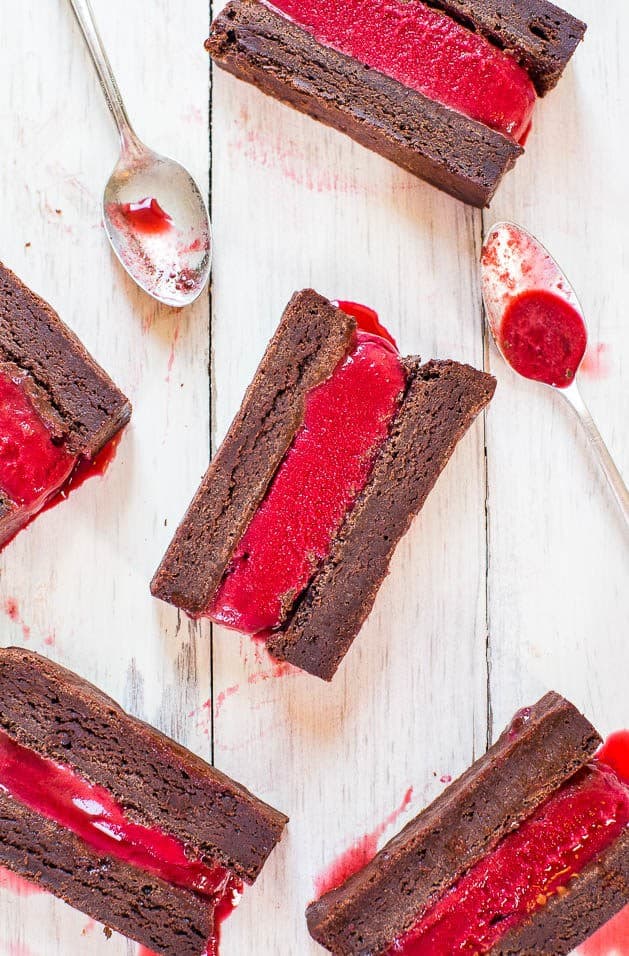 averiecooks
Here's a decadent fudge brownie with raspberry sorbet from Averie Cooks.
#7. One word: CHOCOLATE!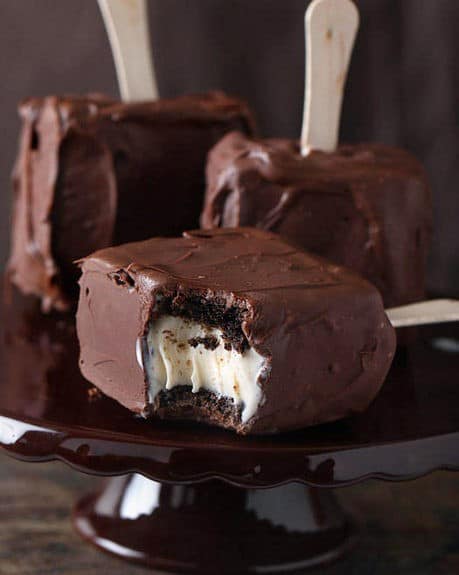 goodlifeeats
A brownie ice cream sandwiched dipped in chocolate. DIPPED. IN. CHOCOLATE. Good Life Eats has the right idea.
#8. Feeling a little daring and want something sweet, salty, AND spicy?

theartfuldesperado
This diablo ice cream cookie sandwich may look black and white, but the flavour is anything but. Get the recipe from The Artful Desperado.
#9. Do or donut, there is no try.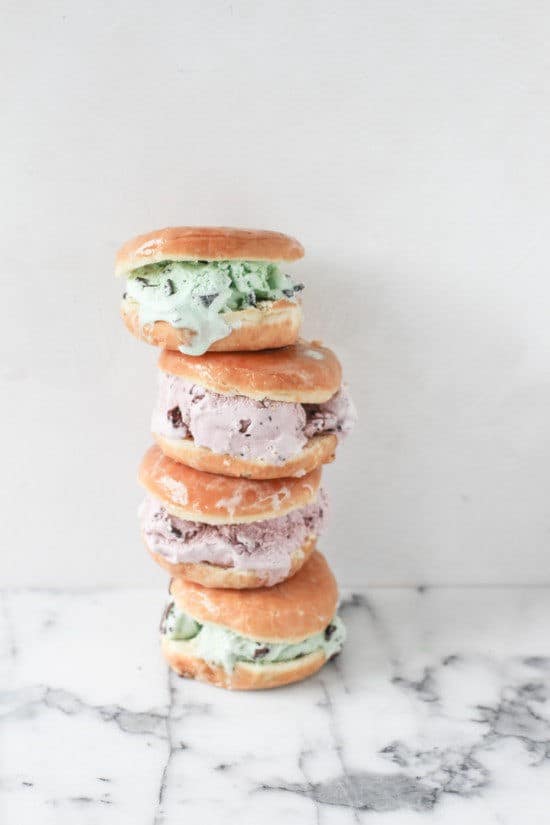 papernstitch
Donut ever test a person's creativity, especially when they've got major food cravings. Paper N Stitch has got the right idea putting these two together.
#10. Newsflash: Churros were not destined to remain in stick shapes.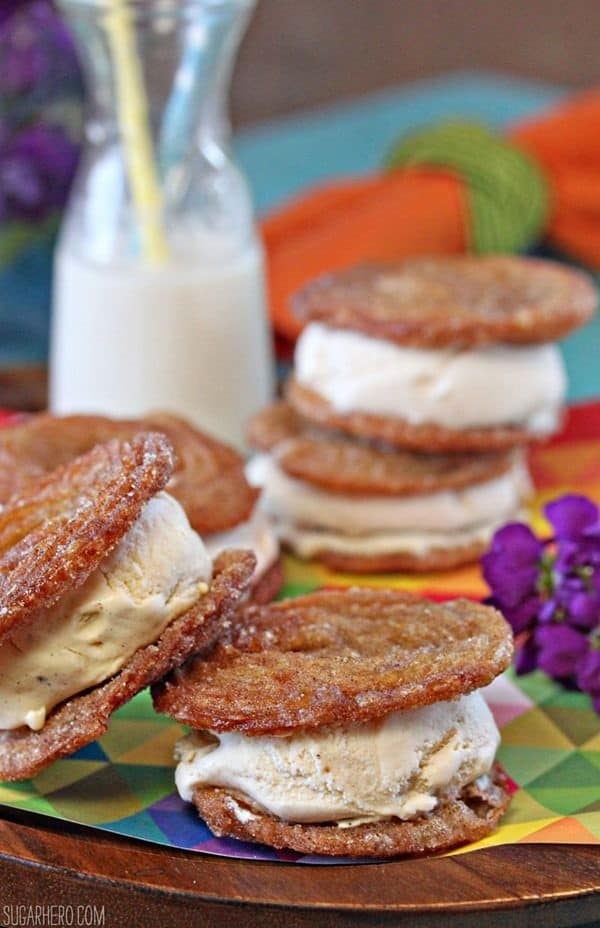 sugarhero
Don't churro wish this ice cream sammy was in your hands right now? Get this recipe from Sugar Hero.
#11. Brownies and saltines? Why not!

sweetsonian
Sweet, salty, chewy, with a bit of crunch. Get the recipe from Sweetsonian.
#12. Oh snap! Did someone say ginger?

thepigandquill
These ice cream ginger "snapwiches" are a genius recipe from The Pig And Quill.
#13. How about taking pie ala mode to a whole new level?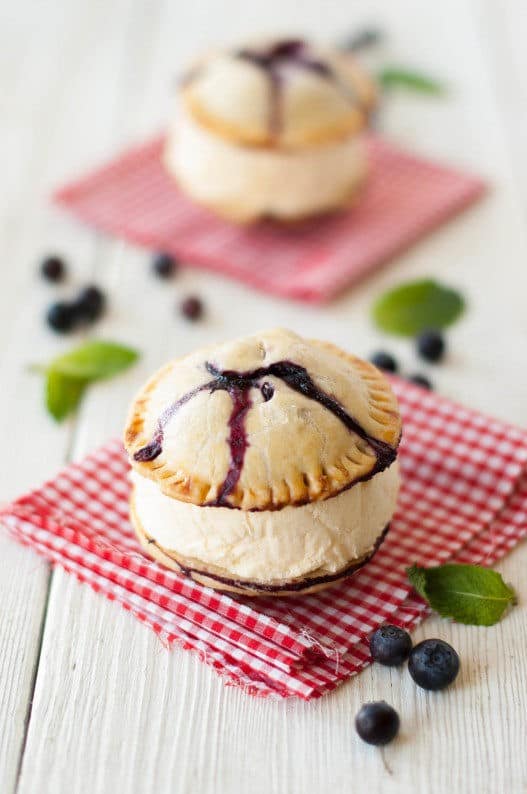 thekitchenmccabe
Blueberry pies?? As ice cream sandwich vessels?? Um, YES. Thanks to The Kitchen McCabe for this recipe!
#14. Macarons are also great for ice cream sandwiches. Here's proof.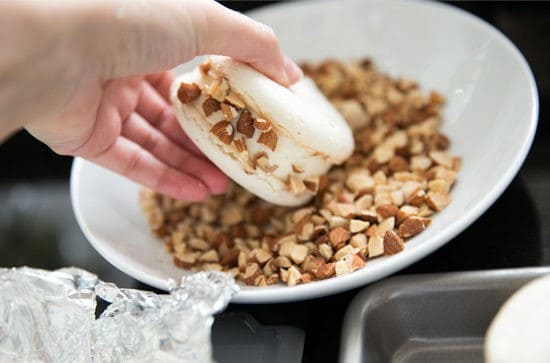 loveandoliveoil
Check out Love And Olive Oil for the recipe.
#15. Ice cream for breakfast, anyone?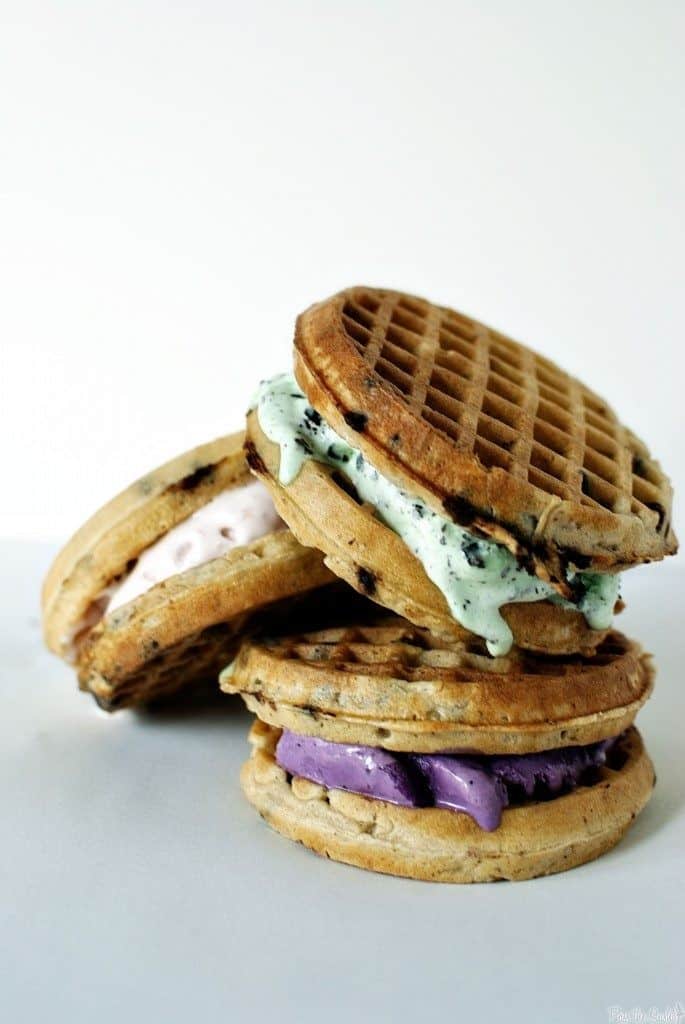 passthecushi
This one's from Pass The Sushi. Leslie Knope would go crazy over these, no doubt.
#16. Oh you're vegan, you say? Don't worry, we've got you covered.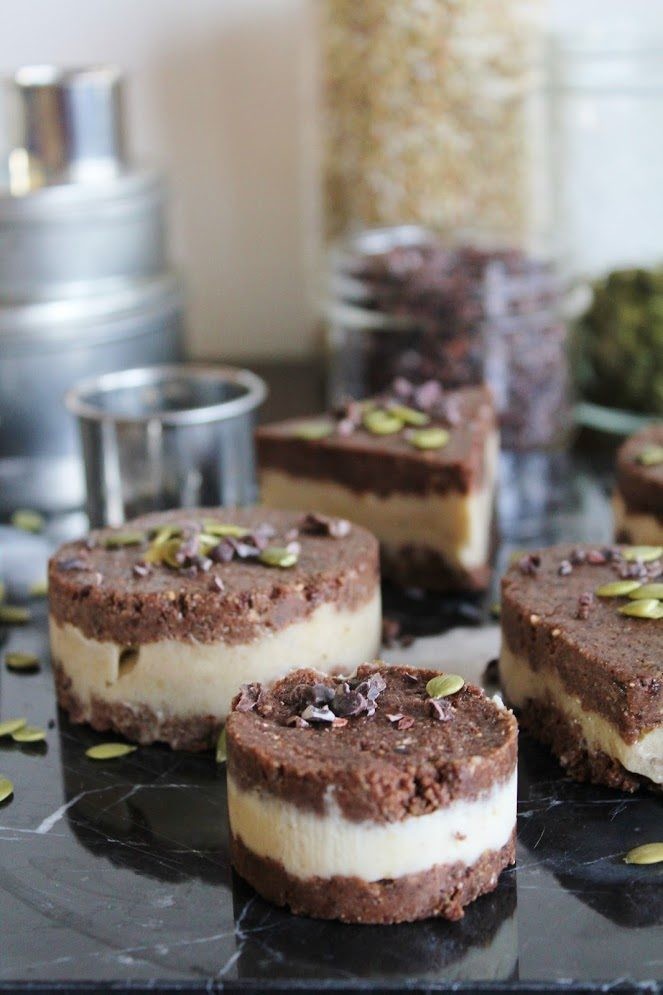 thisransomveganlife
Raw chocolate and vanilla ice cream sandwiches. Hipster approved. Get the recipe from This Ransom Vegan Life.
#17. Dat cookie dough.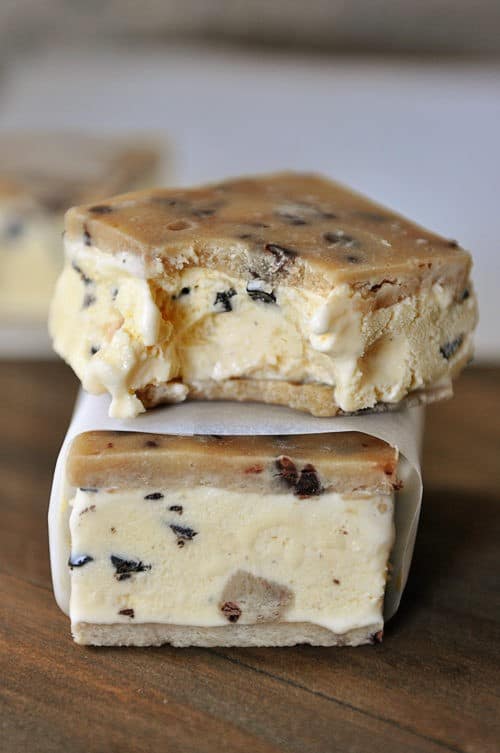 melskitchencafe
When it comes to cookie dough, the only answer is YES. Recipe from Mel's Kitchen Cafe.
#18. Fried ice cream?! Heck yeah, fried ice cream!

overtimecook
Get the recipe from Overtime Cook.
#19. Harry Potter fans, this one's for you!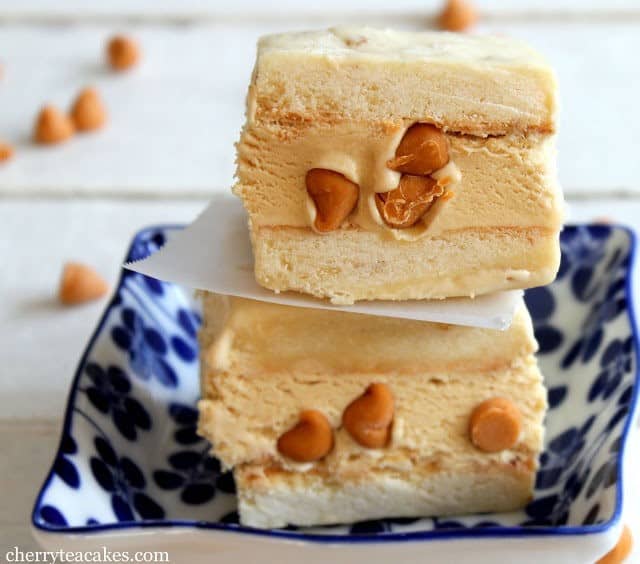 cherryteacakes
Cherry Tea Cakes takes wizard snacking to the next level with these butterbeer ice cream sandwiches.
#20. Add cereal to have one more reason why you shouldn't skip breakfast.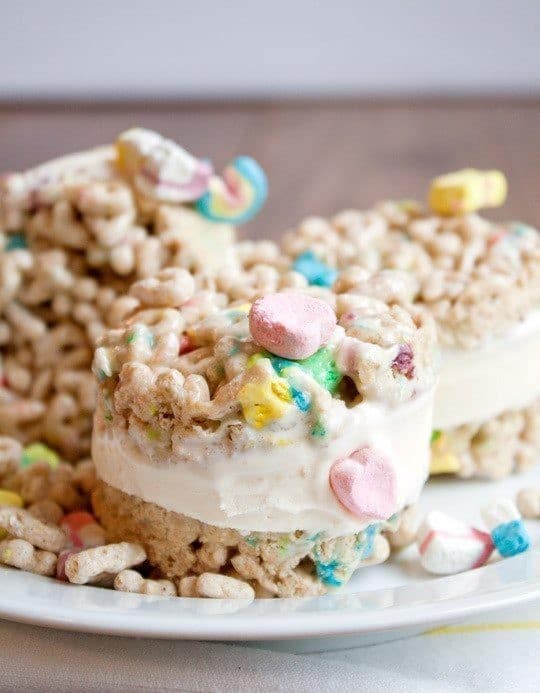 thekitchn
Start your day with a lucky charms ice cream sandwich. Recipe by The Kitchn.
#21. Here's proof that ice cream sandwiches cannoli get better.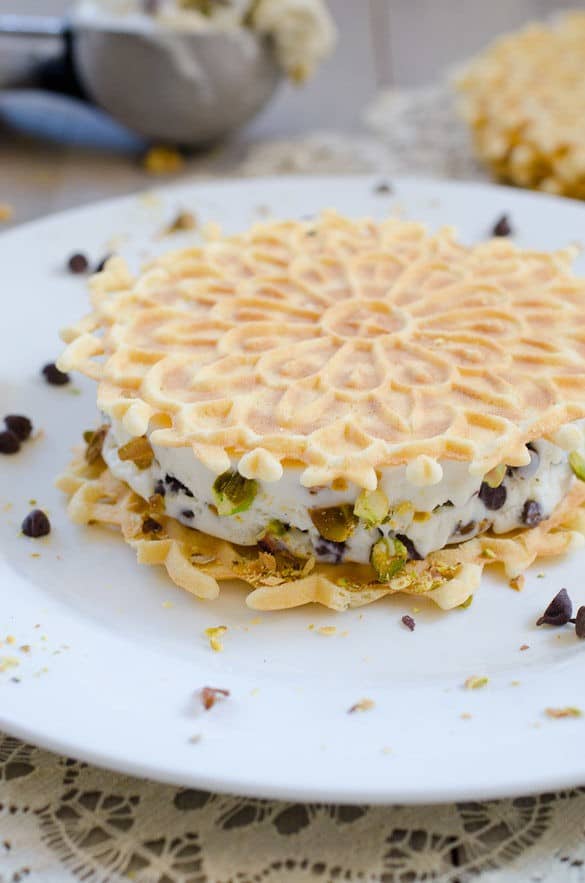 seededatthetable
Seeded At The Table shares a recipe for chocolate chip pistachio cannoli ice cream sandwiches. Mmm!
#22. Want to take your movie snack to the next level?

flickr
Here's a popcorn ice cream sandwich from Spicy Ice Cream.
#23. How about a Chipwich with candied bacon?

livelovepasta
Bacon. Case closed. You can try out the recipe from Live Love Pasta.
#24. If you love croissants and ice cream, this'll make your heart skip a beat.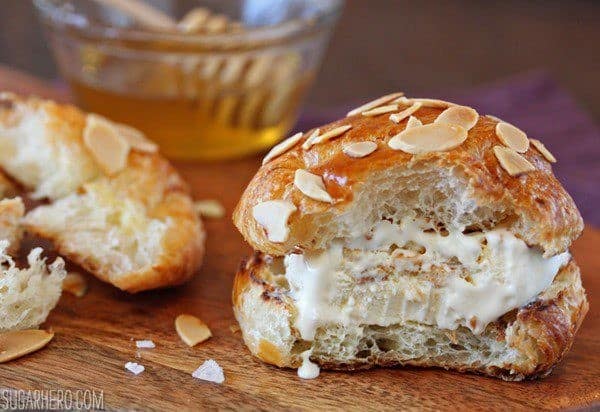 sugarhero
Here's an almond croissant with salted ice cream sandwich recipe from Sugar Hero.
#25. And finally, add this to the hundred other reasons to love cinnamon rolls.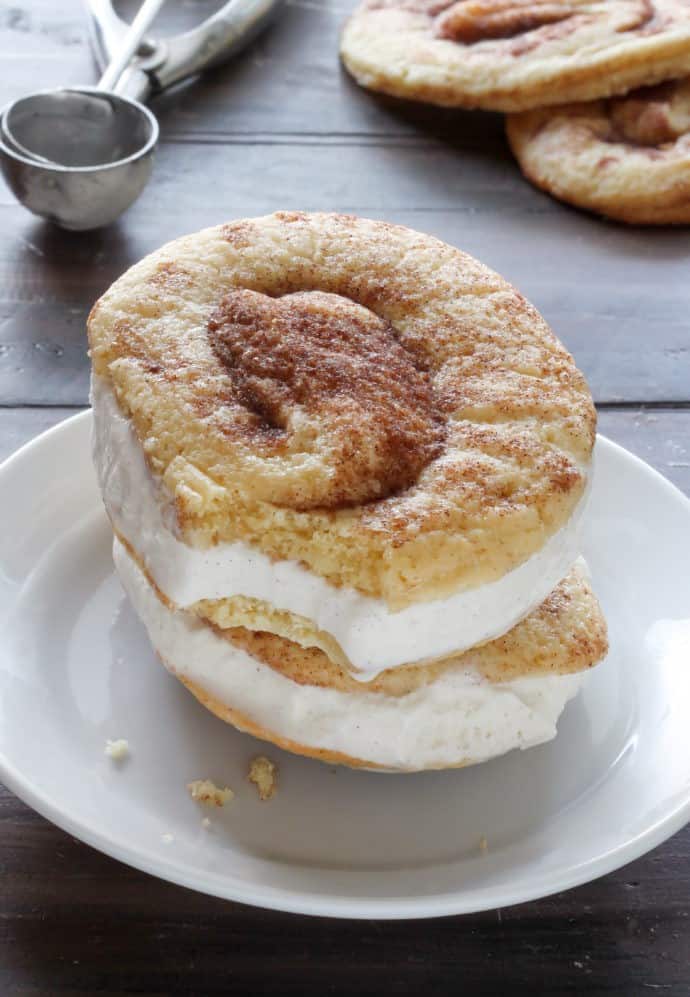 bakerbynature
Oh, and ice cream. Get this recipe from Baker by Nature.
What are you waiting for? Get to it, then!