Sometimes it's hard to start with a clean slate — particularly for ex-gang members who've been permanently inked with tags they'd rather forget.
So Los Angeles' tattoo removal program is a breath of fresh air. It offers prison inmates free tattoo removal so that they may move on from past gang affiliations.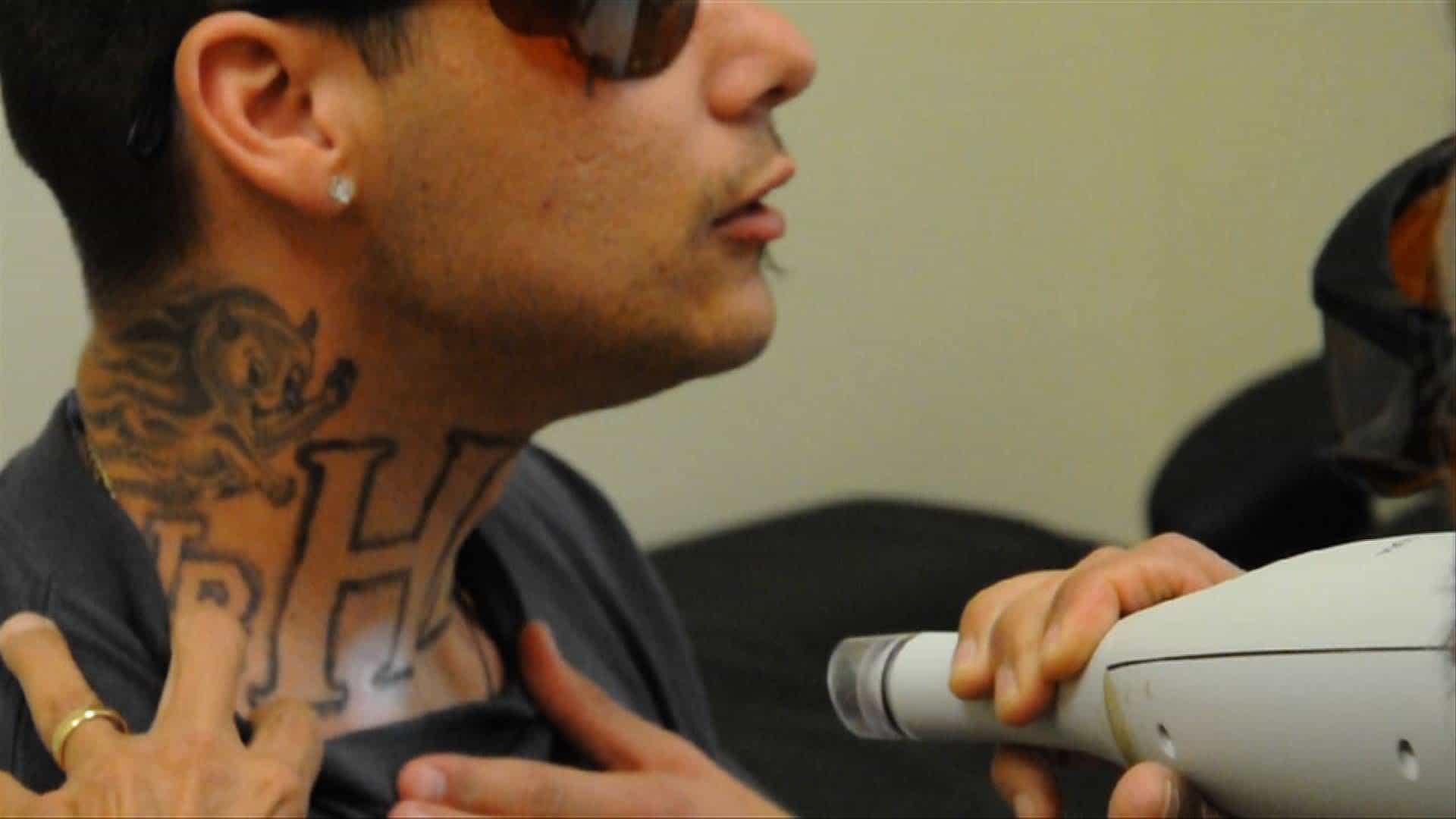 YouTube
Inmates may have gotten their tattoos when they were as young as 11 years old, or received a botch job from non-professionals. Either way, removing these unwanted tattoos allows them to re-enter communities.
Not only is that good for the inmates psychologically, but it also ensures that they have more opportunities for employment once they're released from prison.


Homies Unidos
Los Angeles' Tattoo Removal Service, was started in February 2012 by the Inmate Services Bureau's Education Based Incarceration (EBI) unit, the Medical Services Bureau and the Homeboy Industries.
Inmates are only eligible for tattoo removal if they take part in structured academic or vocational lessons and other learning opportunities offered by the EBI.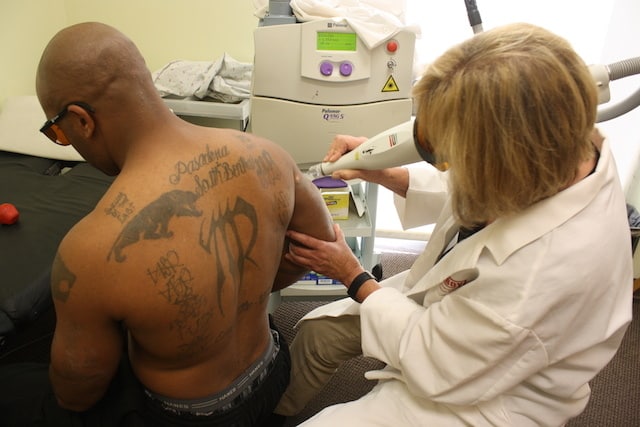 Vice
Tattoo removal is possible with medical-grade lasers that use short pulses of light to break down the ink for the body to absorb. Most patients would need three to eight sessions over the course of eight weeks to completely remove the tattoo. If removal takes longer than the inmate's sentence, the EBI unit works with Homeboy Industries to continue treatment after their release.