A mom of 11-month-old twins, Coty Vincent, has taken to Facebook to share a rent-a-car employee's tiny act of kindness that made her day.
Coty and her two sons Holt and Levi were in an Oklahoma, US, branch of Enterprise after a hit-and-run accident left Coty needing a rental vehicle.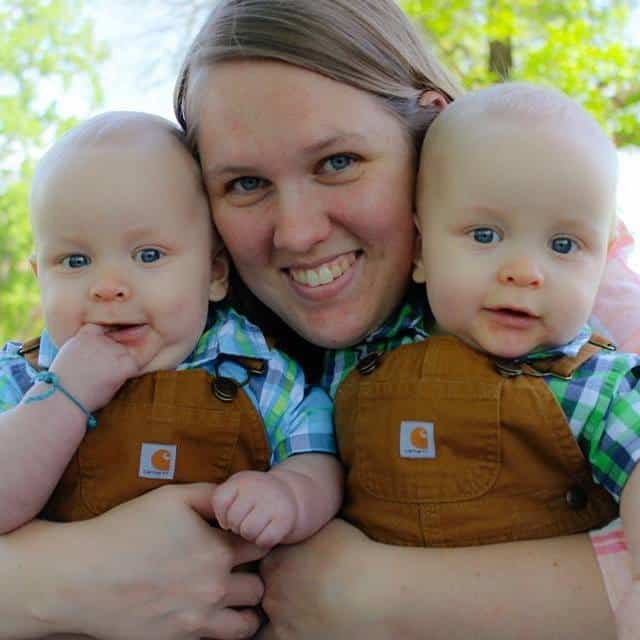 Facebook
Luckily, they were all unharmed, but a stressed-out Coty had two baby boys and a huge amount of paperwork to do — and no double stroller to keep the kids in tow.
So Enterprise employee John Goodlett, explaining that he has a twin sister himself, simply offered to hold one of Coty's sons while she worked through the rental papers.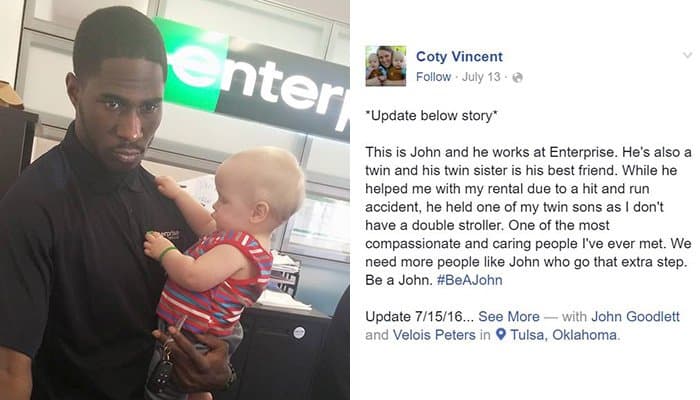 Facebook
Coty wrote on Facebook that John was "one of the most compassionate and caring people I've ever met. We need more people like John who go that extra step."
And Coty's hope that "John gets the recognition he deserves" came true as the news of John's amazing kindness reached his superiors.
Enterprise managers have since delivered a double stroller for Coty herself, stating that they were "so moved" that they wanted to do "something special" for her.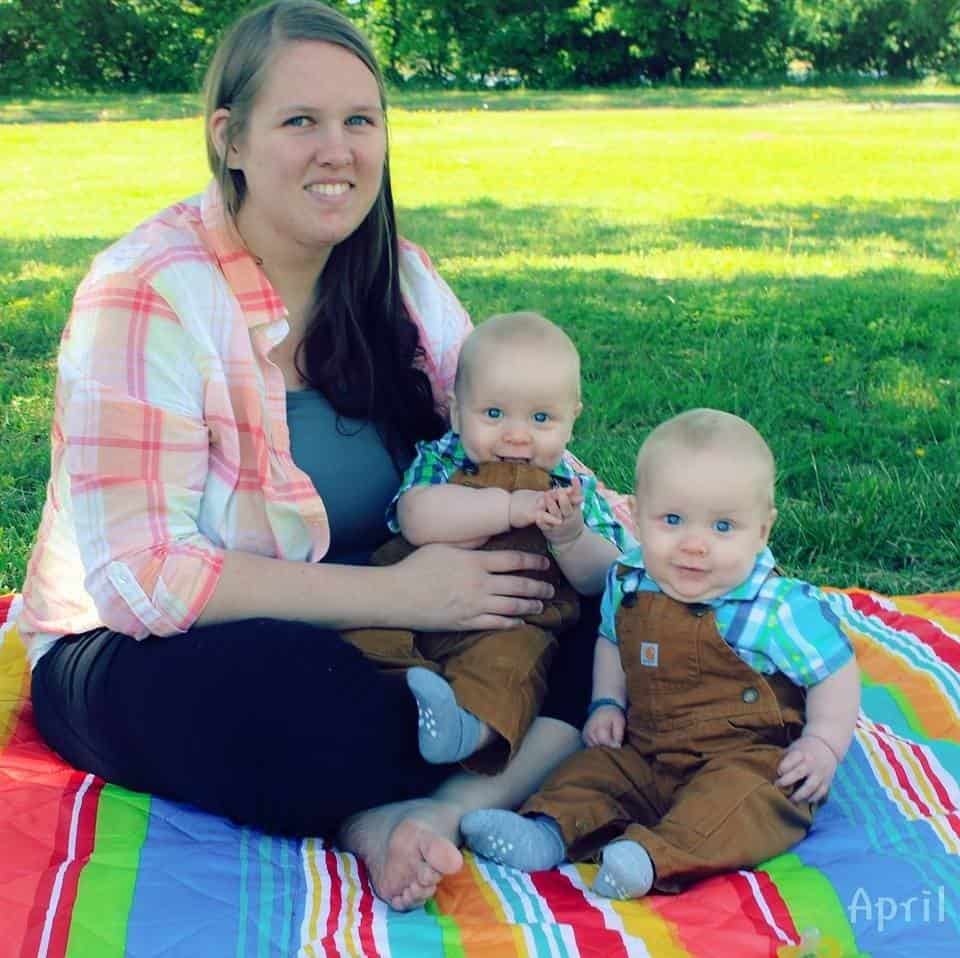 Facebook
And Enterprise have hinted there's a treat in store for him too, as they wrote, "Of course, we are also recognizing John for going the extra mile."
"During such a time of heartbreak and tragedy, for this light to shine through like it has, it's been phenomenal," wrote Coty.
"I think this world would be a much better place with small acts of kindness that go so far."