This summer, you don't have to stay out in the sun all day long just to get a tan. You can say goodbye to expensive spray tans and tanning beds too!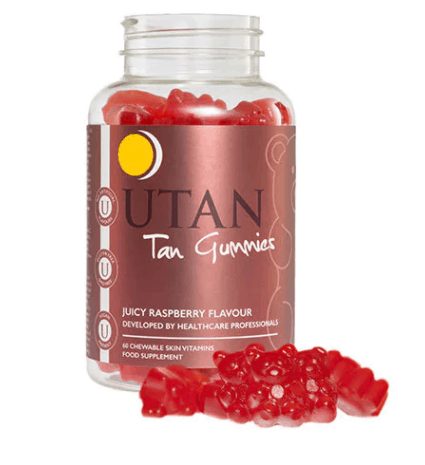 UTan & Tone
If you have a sweet tooth and love getting that bronze summery look, then this would be the sweetest way to fulfill that sugar craving. These gummy bears claim to give you a tan with or without the sun!
#TanGummies launching tomorrow………… @superdrug pic.twitter.com/ZNXbCJJLcB

— UTan and Tone ™ (@UTanAndTone) March 6, 2018
The gummies are available at Superdrug but you can also get them from the manufacturer's official website. Company UTan & Tone developed the food supplement which you can suck on until fully dissolved or chewed thoroughly before swallowing.
It's recommended to start using the gummies two to three weeks before spending time out in the sun for better results.
So how does it work? The Tan Gummies will give you that tan from the inside out by providing the right mix of vitamins, minerals and plant nutrients which gives you that sun-kissed glow that you want.
If you think it can't get any better than that, then you're in for a shock! They're gluten free and vegan-friendly!
The gummies are raspberry-flavored and there are 60 tan-tastic gummies per jar for only £18 or $25.