Leaders and politicians on Friday reacted to the news that Associate Justice Ruth Bader Ginsburg has died at the age of 87.
President Donald Trump reacted to the news of the death of Supreme Court Justice Ruth Bader Ginsburg on the tarmac of Bemidji Regional Airport after addressing supporters during a "Great American Comeback" rally at in Bemidji, Minnesota.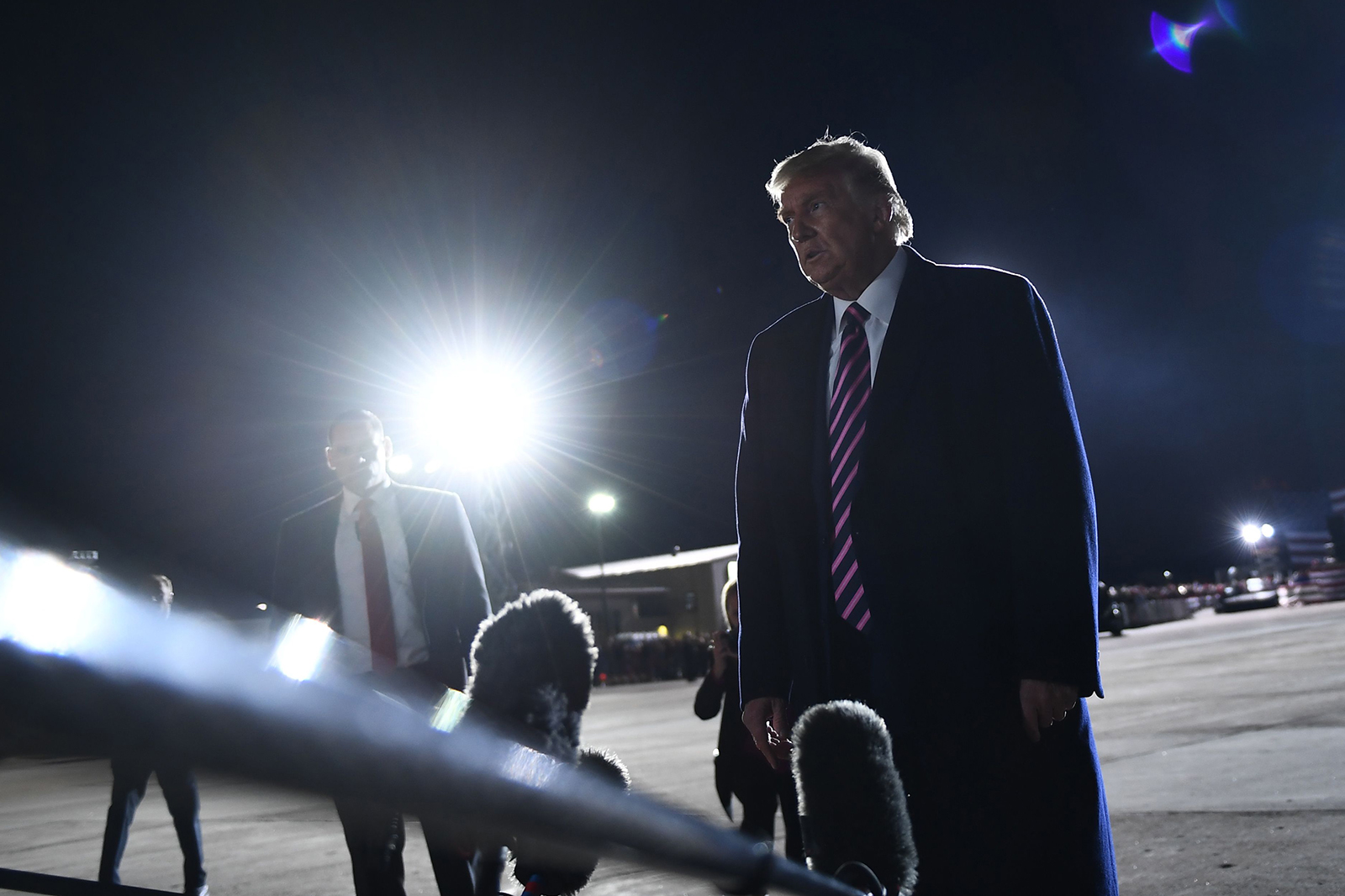 "Wow. I didn't know that. You're telling me now for the first time. She led an amazing life. What else can you say? She was an amazing woman, whether you agreed or not, she was an amazing woman who led an amazing life. I'm actually saddened to hear that. I am saddened to hear that."
Democratic presidential nominee Joe Biden called the late Ruth Bader Ginsburg "not only a giant in the legal profession, but a beloved figure" following her death tonight.
"My heart goes out to all those who cared for her and care about her. And she practiced the highest American ideals as a justice; equality and justice under the law, and Ruth Bader Ginsburg stood for all of us. As I said, she was a beloved figure," Biden said.
House Speaker Nancy Pelosi hopes the Supreme Court justice that takes the seat of the late Ruth Bader Ginsburg will uphold her "commitment to equality, opportunity and justice for all," she said in a statement.
"The loss of Ruth Bader Ginsburg is devastating. Justice Ginsberg embodied justice, brilliance and goodness, and her passing is an incalculable loss for our democracy and for all who sacrifice and strive to build a better future for our children," Pelosi said. "Every family in America benefited from her brilliant legacy and courage. Over the course of her quarter century as an Associate Justice of the Supreme Court, Ruth Bader Ginsberg became an icon, inspiring people around the world with her tenacity, towering intellect and devotion to the American promise of equality and opportunity for all."
Chief Justice John Roberts
"Our Nation has lost a jurist of historic stature. We at the Supreme Court have lost a cherished colleague. Today we mourn, but with confidence that future generations will remember Ruth Bader Ginsburg as we knew her — a tireless and resolute champion of justice."
Former President George W. Bush
"Laura and I join our fellow Americans in mourning the loss of Ruth Bader Ginsburg. She dedicated many of her 87 remarkable years to the pursuit of justice and equality, and she inspired more than one generation of women and girls. Justice Ginsburg loved our country and the law. Laura and I are fortunate to have known this smart and humorous trailblazer, and we send our condolences to the Ginsburg family."
Former President Jimmy Carter
"Rosalynn and I are saddened by the passing of Justice Ruth Bader Ginsburg. A powerful legal mind and a staunch advocate for gender equality, she has been a beacon of justice during her long and remarkable career. I was proud to have appointed her to the U.S. Court of Appeals in 1980. We join countless Americans in mourning the loss of a truly great woman. We will keep her family in our thoughts and prayers during this difficult time."
Former Democratic presidential candidate Bernie Sanders said Ruth Bader Ginsburg "will be remembered as one of the great justices in modern American history."
Former President Bill Clinton called the late Ruth Bader Ginsburg "a magnificent judge and a wonderful person" following her death today at the age of 87.
"With the passing of Ruth Bader Ginsburg, America has lost one of the most extraordinary justices ever to serve on the Supreme Court.  She was a magnificent judge and a wonderful person—a brilliant lawyer with a caring heart, common sense, fierce devotion to fairness and equality, and boundless courage in the face of her own adversity," Clinton said in a statement.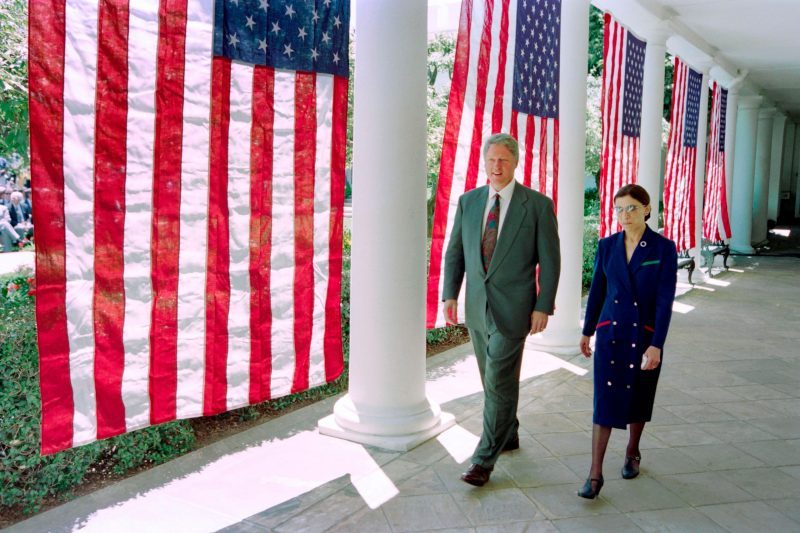 Regarding Ginsburg's tenure on the Supreme Court, Ginsburg "exceeded even my highest expectations when I appointed her," he said.
"Her landmark opinions advancing gender equality, marriage equality, the rights of people with disabilities, the rights of immigrants, and so many more moved us closer to 'a more perfect union,'" Clinton said. "Her powerful dissents, especially her ringing defense of voting rights and other equal protection claims, reminded us that we walk away from our Constitution's promise at our peril. And she did it all with kindness, grace, and calm, treating even her strongest adversaries with respect."
Former Secretary of State Hillary Clinton paid her respects to the late Ruth Bader Ginsburg on Twitter this evening, where she said "there will never be another like her."
New York leaders are mourning the death of Ruth Bader Ginsburg, who was born in Brooklyn in 1933.