UK-based Pet Fit Club, from veterinary charity PDSA, is on a mission to help overweight pets get back in shape. Animals that had piled on the pounds gorging on snacks were transformed by the program — and they all look so much happier!
This is Jack, who went from 20.5kg to 14.1kg in six months.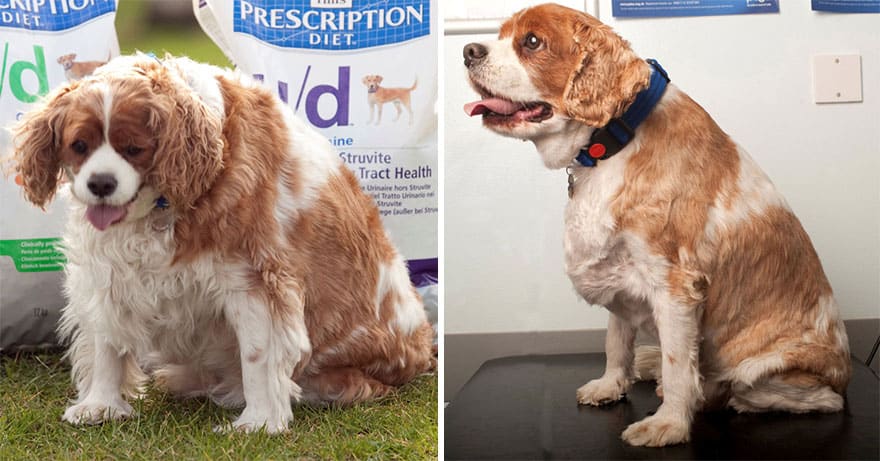 Pet Fit Club
Jack was double (double!) his ideal weight but lost an impressive 20cm from his waist. He beat 16 other pets to become PDSA's biggest loser!
Duke the labrador was also double his ideal weight, making him morbidly obese.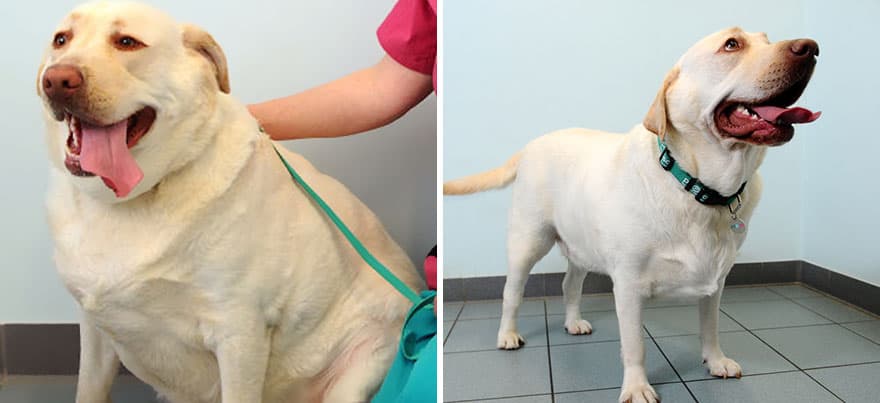 Pet Fit Club
He's now lost just over 8% of his bodyweight, taking him down to a much healthier 55kg. He looks so pleased with himself.
Bobby had to be kept on a lead to stop him raiding people's picnics.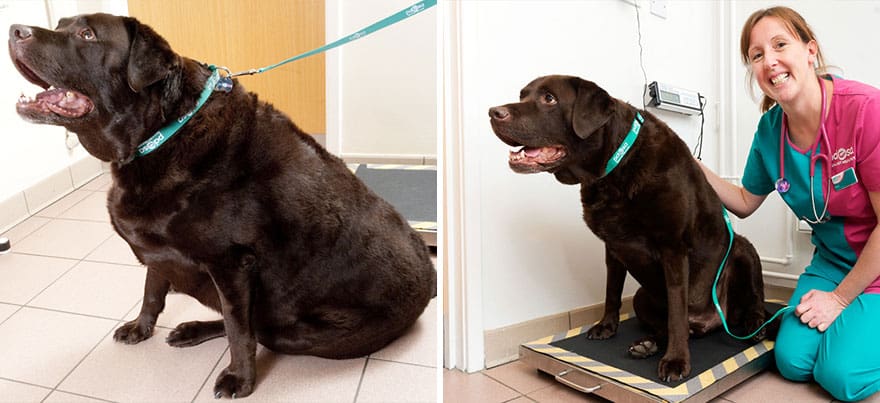 Pet Fit Club
Bobby's yearning for yummies and lack of social etiquette (he also raided the neighbours' homes for snacks) took his weight up to 63kg. Naughty Bobby is now 10.5kg lighter.
 At 7.3kg, Amber couldn't blame it on her fluffy fur any longer.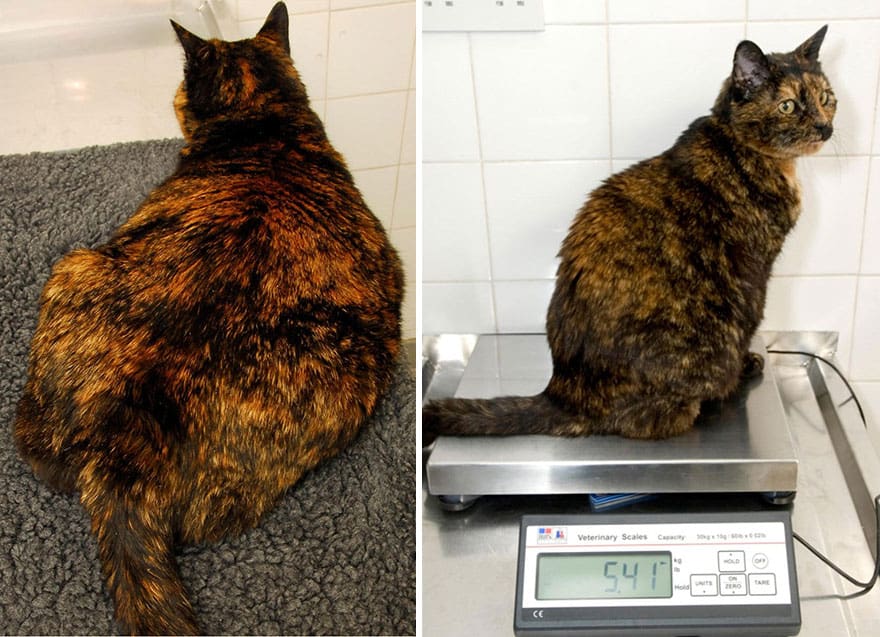 Pet Fit Club
She became the 2009/10 biggest loser after dropping 17% of her body weight. Now she's a lot less sleepy and lot more fun.
Kayla was addicted to pizza (understandable).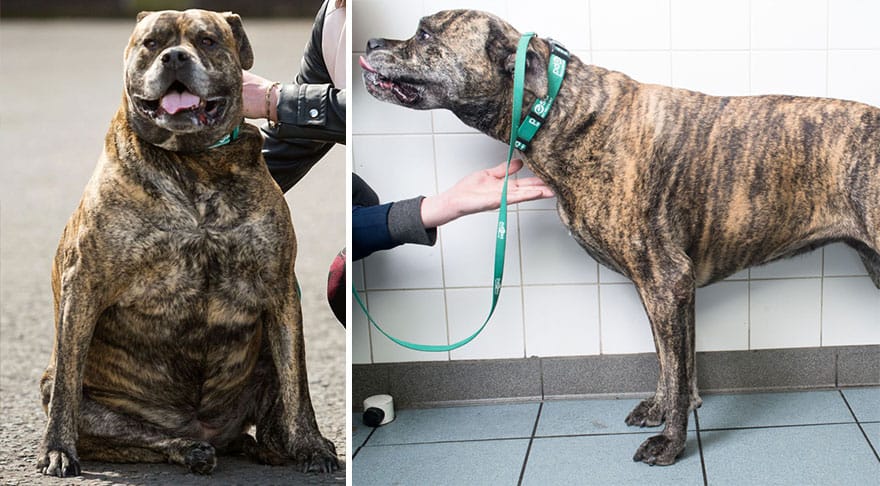 Pet Fit Club
Mastiff Kayla was 61kg at her heaviest, after owner Agnes admitted to "spoiling" the porky puppy. With PDSA's help, Agnes changed her ways and Kayla lost the weight.
 Apparently Harley was mistaken for a big, cuddly panda by Chinese tourists.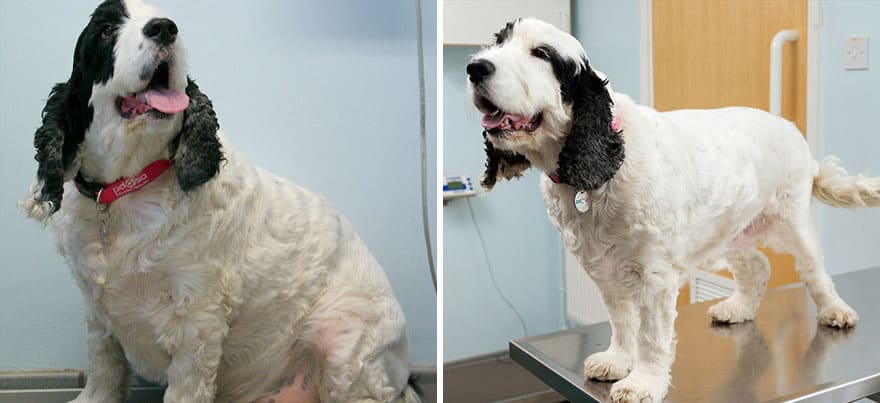 Pet Fit Club
He began putting on weight after being neutered, as his human didn't adjust his diet. The panda-puppy lost 4kg overall.
 11.6kg Jemma had to cut down on her favorite snack of roast dinner.


Pet Fit Club
With new babies arriving in Jemma's home, human Cara didn't realize how porky Jemma had become. Jemma's Pet Fit journey has helped her lose 9.8kg.
Big cat Boycus outgrew all his other kitty roommates, reaching a hefty 9.2kg.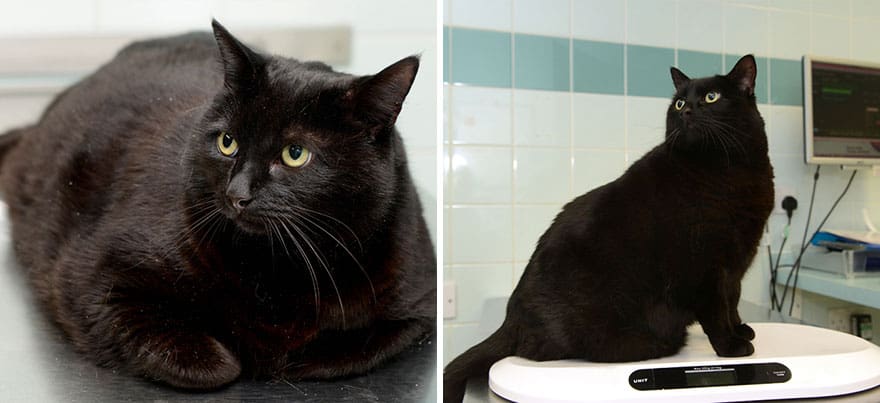 Pet Fit Club
All his pals were a healthy weight, but Boycus (by eating all their food, possibly) ended up morbidly obese. He's now lost nearly 7% of his body weight and can play with the other cats again.
 58kg Fudge loved food and was described as a "yo-yo dieter".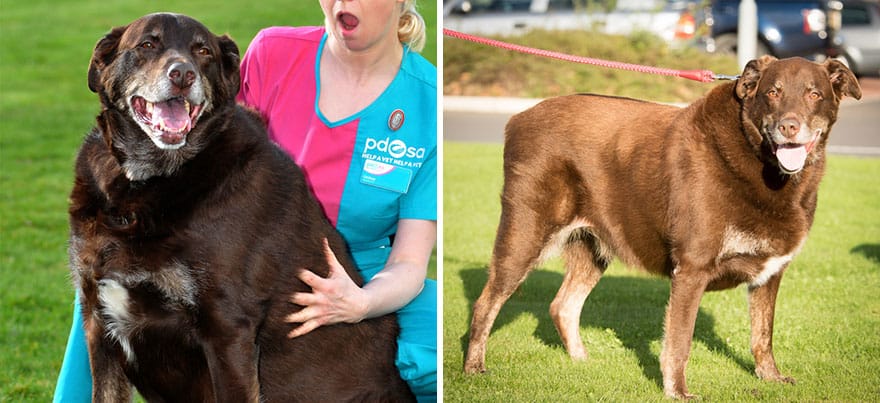 Pet Fit Club
Just look how shocked that lady is. Fudge is much happier now he's slimmed down to 48kg and now he'll even eat his least favorite food: lettuce.
Lazy Daisy would jump into any nearby car to get out of walking home.


Pet Fit Club
She had to be bribed with ham (which seems counter-intuitive) to exercise. But Daisy was recently crowned Slimmer of the Year after losing 8kg (that's 28% of her little body's weight).
Hooch went from 82kg to 69kg after being rescued.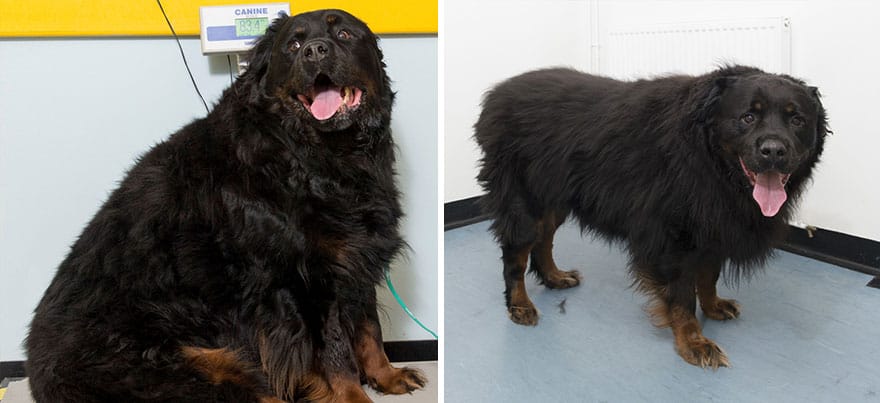 Pet Fit Club
He'd already lost some weight with his new human, but Pet Fit Club helped shake off those final pounds.
And poor Bob the beagle was so chubby he couldn't even wag his tail.


Pet Fit Club
Rescued from Romania, Bob found a new forever home where he was given good food instead of snaffling snacks on the street. He's down to 26kg from 40kg.
You can find out more about the Pet Fit Club at the PDSA website, and you can see the animals' transformations in the video below: