A UK city is fighting back against anti-homeless spikes and fighting for the rights of people sleeping rough in the area.
In January, spikes like these appeared outside the Pall Mall Court in Manchester, England, a well-known spot used by rough sleepers.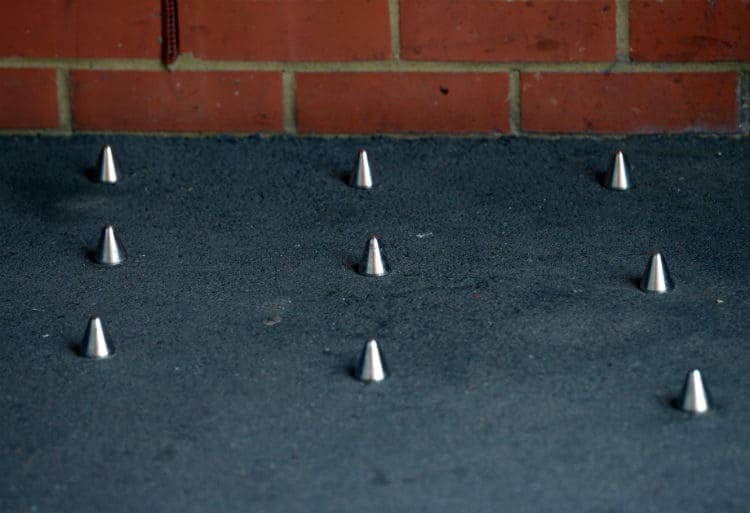 Facebook
The spikes usually appear in places where a homeless person might find some quiet away from the city's hustle and bustle, and are deliberately designed to discreetly prevent people from getting comfy in the spot.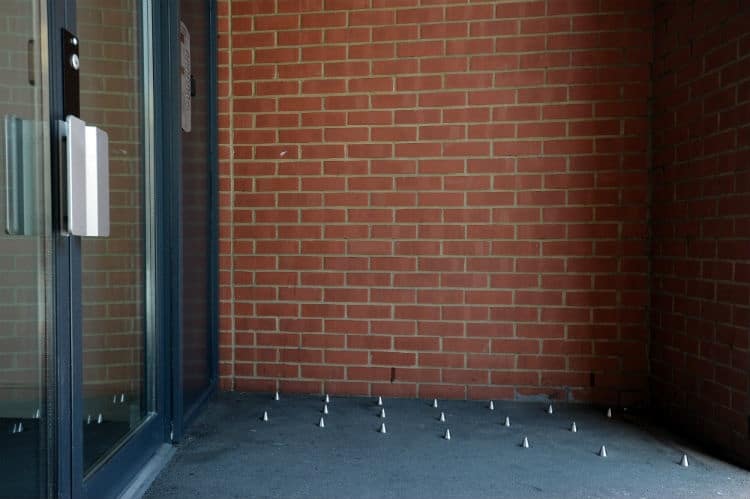 Facebook
But people in Manchester were not happy with the building owner's decision to install the metal spikes.
"This is not the answer to rough sleeping," said Manchester council spokesman Pat Karney, "It's demeaning in that way."
Outrage as metal spikes appear outside Manchester building to 'stop homeless people sleeping rough' https://t.co/bRWlnHazuB pic.twitter.com/APUgzuQ3KY

— The Sun (@TheSun) January 28, 2017
One woman who felt very strongly about the spikes was Jennie Platt. The Manchester mom called the spikes "a Scroogey thing to do" and wasn't about to let the heartless act go unchallenged.
Along with her 10- and 11-year-old sons, Jennie covered the spikes in cushions and pillows, and left some food for any homeless person who wanted to use the space.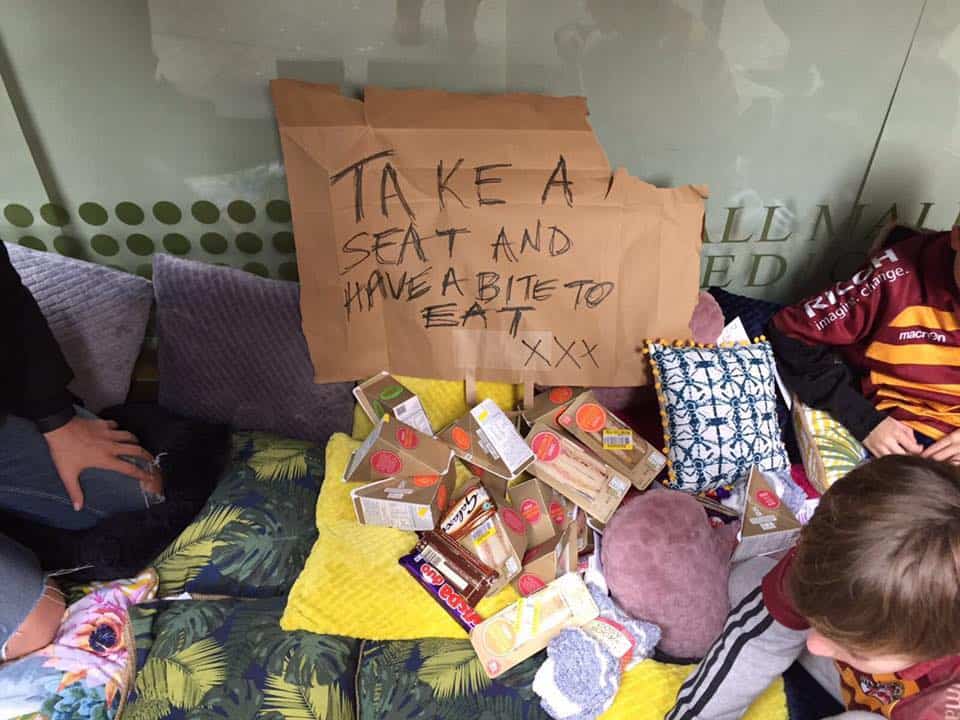 Facebook
"The building owners are treating human beings like pigeons," said Jennie, "It's a spot where people can keep warm and sheltered. People don't need to be that mean."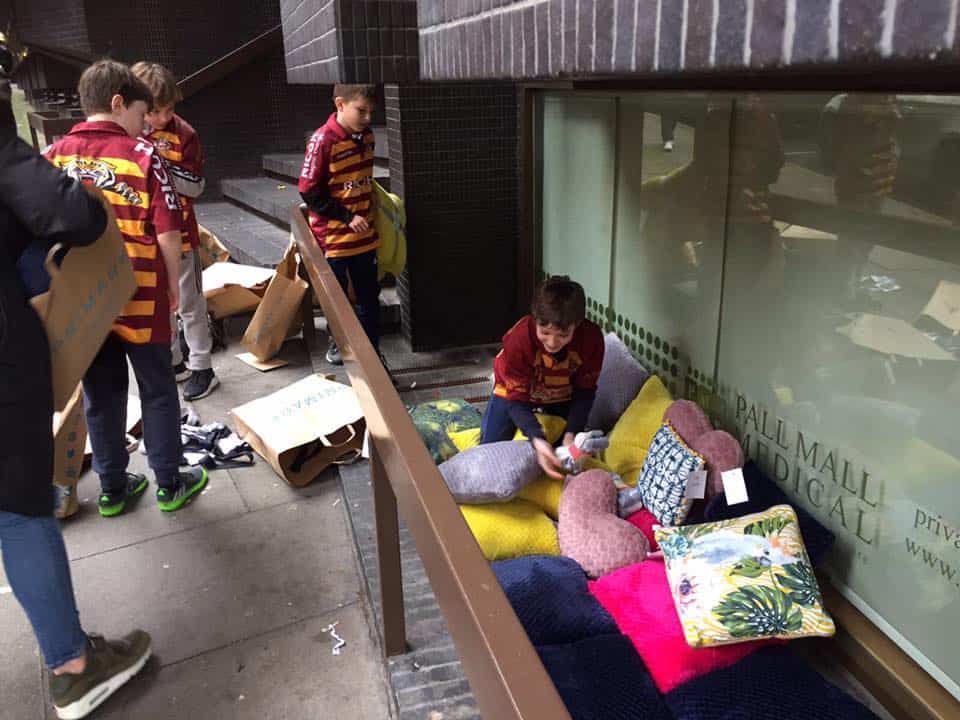 Facebook
Although Jennie knows her actions may be short-lived, she hopes that she can "humanize" homeless people and hopefully change public attitudes toward rough sleepers.
"I know [the cushions] won't last and I know they'll get wet. But the people who manage that building need to know how to treat people."
We think you're doing awesome work, Jennie!