A three-year-old girl in Merrillville, Indiana, accidentally shot her pregnant mother with a loaded gun she found in their car.
The gun belonged to the daughter's father, 21-year-old Menzo Brazier, who is now in custody, police in Northwest Indiana reported. He is charged with child endangerment.
Police said the woman was in her car in a parking lot outside a secondhand store called Plato's Closet during the shooting.
According to police, the woman's boyfriend had left his 9mm handgun on the center console of the car while he went inside the shop.
The woman's daughter grabbed the gun, and it went off. The bullet went through the seat and struck the woman through her back in her right shoulder.
"We just heard screaming," Plato's Closet employee Hadassah Zirkle shared. "We ran outside with a bunch of other people. Someone said someone was hurt and bleeding."
A one-year-old child was also in the backseat of the car in a car seat.
"The first thought was to get the kids out of there," shared another Plato's Closet employee, Rebecca Todd. "We grabbed them. We brought them inside, and we just tried comforting them as best we could."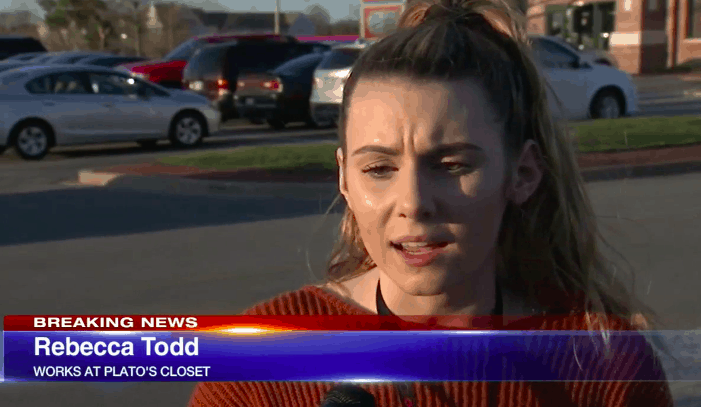 The mother, who is six weeks pregnant, was taken to a local hospital for treatment. She was then transported to Loyola Hospital and is in critical but stable condition.
Police have not released any further information about her.
The children have been placed in the custody of the Indiana Department of Child Services.