Last week, two Olympic runners captured hearts all over the world in an iconic Rio 2016 moment that showed the true spirit of the games.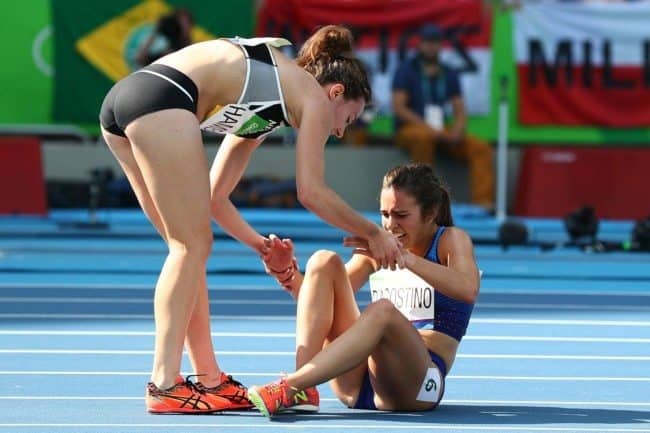 OutdoorBlog
New Zealander Nikki Hamblin and American Abbey D'Agostino both made headlines when they accidentally collided with one another as they were competing in the women's 5,000-metre semifinal.
Por su gran gesto olímpico, Nikki Hamblin y Abbey D'Agostino fueron recalificadas por los jueces y avanzaron pic.twitter.com/nTk0yHTPpP

— Sebastián Amaya (@sebaamaya) August 16, 2016
28-year-old Hamblin fell, presumably because she slowed down to accommodate the runner in front of her, and unintentionally tripped D'Agostino, who was directly behind her.
D'Agostino jumped up quickly, but instead of surging ahead to catch up with the pack, the 24-year-old took a moment to encourage the fallen New Zealander to get back on her feet.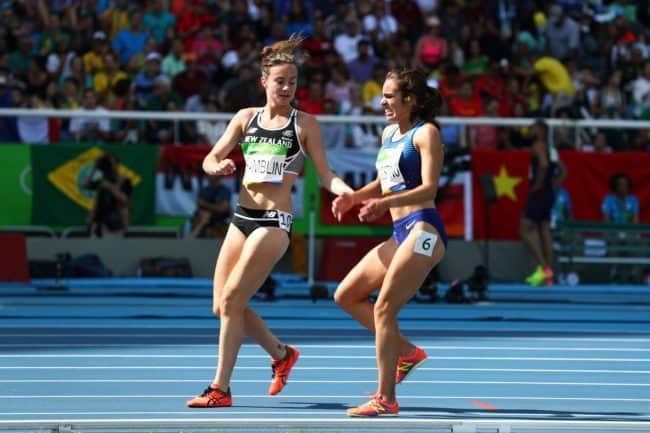 OutdoorBlog
Not realizing that she herself had suffered an injury, D'Agostino then fell twice, her pain written all over her face. When Hamblin returned the favor, and helped D'Agostino to make sure she could stay on her feet, the American athlete urged her to run ahead while she tried to catch up.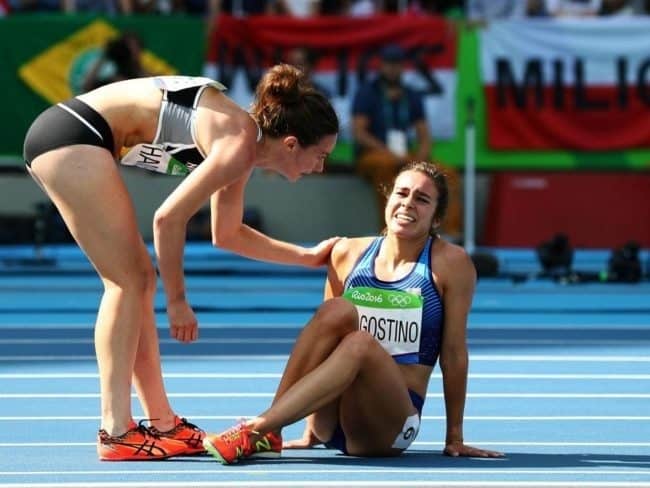 OutdoorBlog
Both runners ended up finishing the race, with D'Agostino hobbling painfully to the end of the race 4 laps later with a torn ACL. Hamblin was waiting for her at the finish line to greet her with a hug before D'Agostino was wheeled out of the Rio stadium.
"When I went down it was like, 'What's happening? Why am I on the ground?'" Hamblin said after the race. "And suddenly there's this hand on my shoulder, like, 'Get up, get up, we have to finish this!' I'm so grateful for Abbey for doing that for me. That girl is the Olympic spirit right there."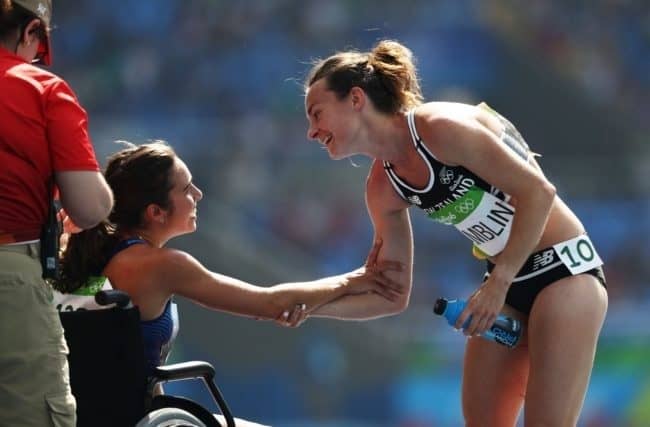 Getty Images
Today, the International Olympic Committee announced both D'Agostino and Hamblin would be awarded with the Fair Play trophy, a sportsmanship prize handed out by the International Fair Play Committee (CIFP), with the support of the International Olympic Committee (IOC).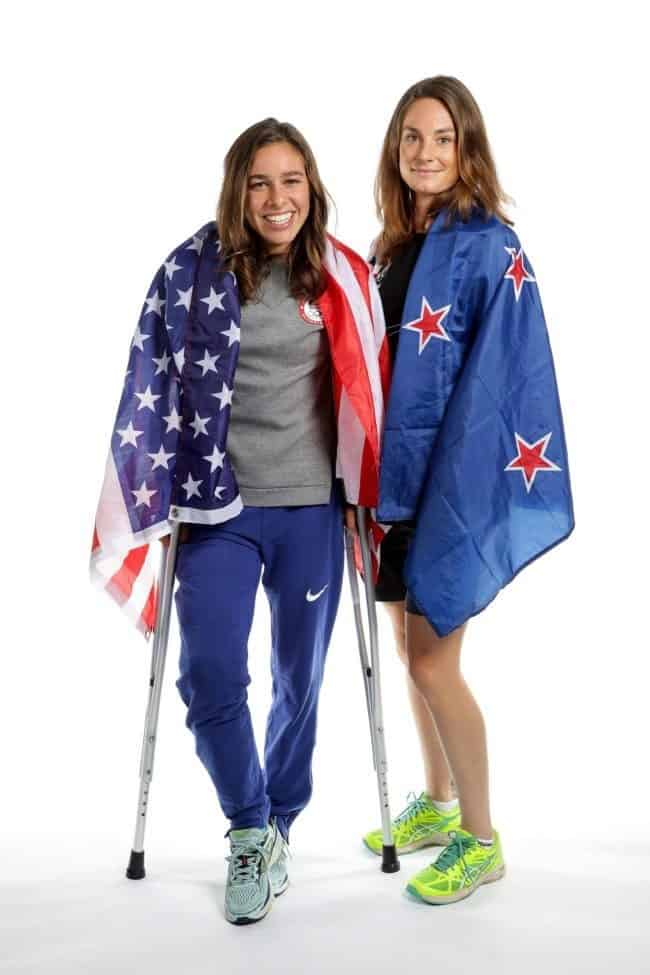 Telegraph
The medal is given out to athletes and officials who exemplify sportsmanship at the Summer and Winter games. Named after the founder of the modern games, it is also known as the True Spirit of Sportsmanship medal. The Olympic Museum says, "It is one of the noblest honours that can be bestowed upon an Olympic athlete."
"The Olympic games are about more than the win, the medals, or the record-setting performances," said the IOC. "At their core, the games are about the Olympic values of excellence, friendship and respect. They are about fair play and human spirit."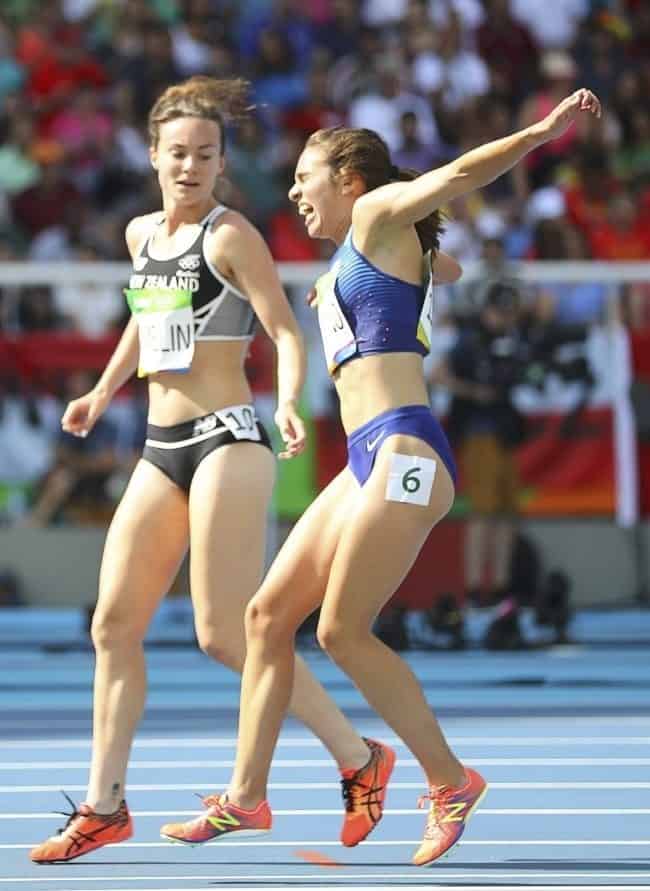 OutdoorBlog
"The D'Agostino and Hamblin story is one of humanity and sacrifice which has already captured the hearts of people across the globe."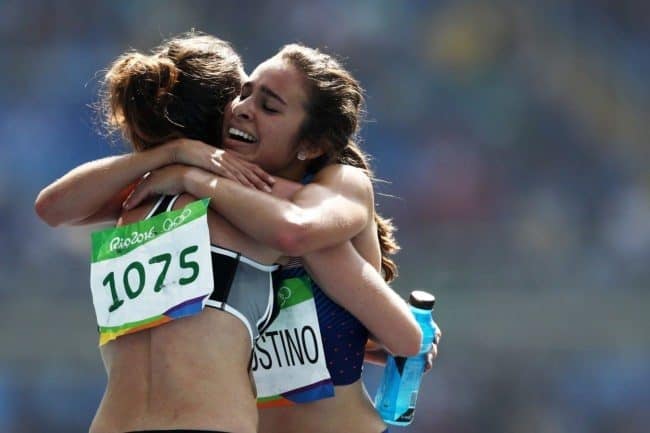 OutdoorBlog