The American flag at the top of the White House has been lowered to half-staff tonight following the death of Supreme Court Justice Ruth Bader Ginsburg.
Earlier, House Speaker Nancy Pelosi ordered flags in the U.S. Capitol to be flown at half-staff. Pelosi spokesman Drew Hammill confirmed that the flags would remain at half-staff until Ginsburg is laid to rest, as is tradition.
Meanwhile, at the Supreme Court, fans and supporters of liberal justice Ruth Bader Ginsburg, also known as RBG, are holding a candlelight vigil in honor of the trailblazing judge.
Candles, flowers, and signs can be seen at the Supreme Court steps on Friday night.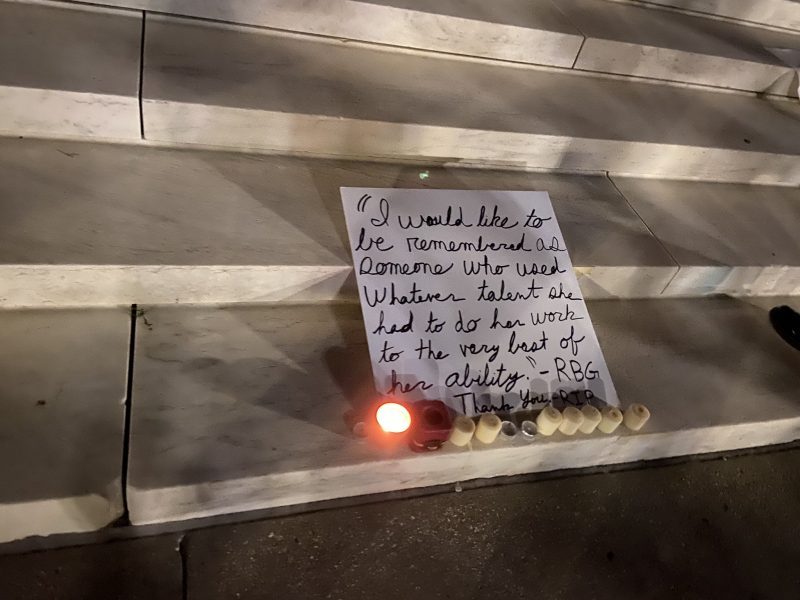 Besides being an astute judge, Justice Ginsburg was a woman of strength, incredible will and dedication to her work. She is known for carrying on with her duties while at the hospital undergoing treatment.
She died on Friday at the age of 87 after a long battle with cancer.