Thrill seekers rejoice, because Natura Vive Skylodge is offering the chance to spend the night in one of three see-through sleeping capsules hanging over the well-known Sacred Valley of Cuzco in Peru.
The pods are affixed to an almost sheer cliff face overlooking the valley.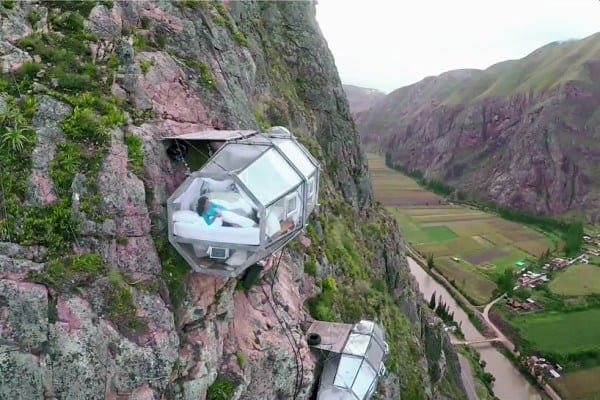 Natura Viva
Brave visitors who wish to sleep in the skylodge must climb 400 feet (122 meters) or take a challenging hike that includes using ziplines.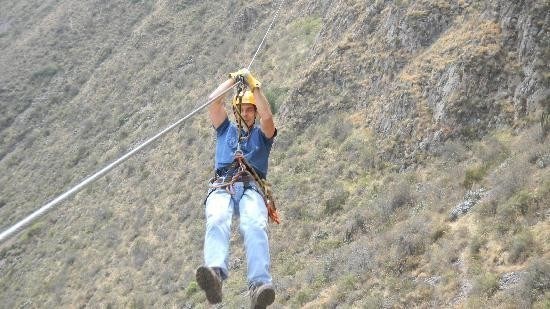 Trip Advisor
Each capsule features a dinning area, four beds, and a private bathroom.
Even the view from the bathroom is amazing.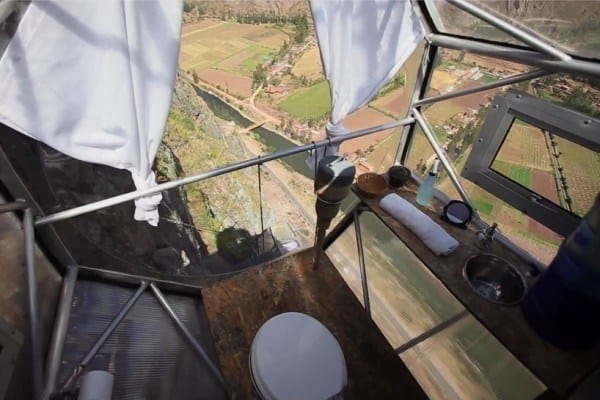 Natura Viva
The capsules are made of a weather resistant poly-carbonate and aerospace aluminum.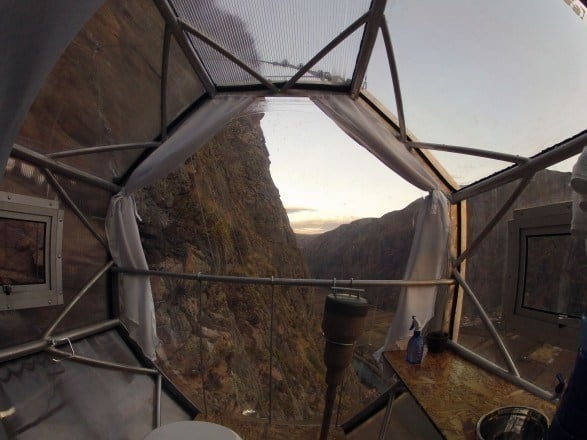 Natura Viva
Each capsule measures 24 feet long by 8 feet wide.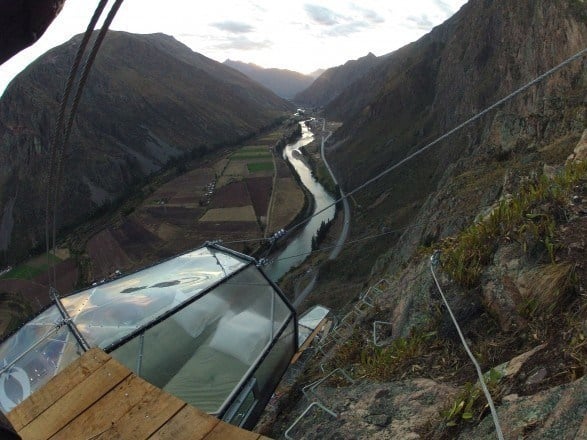 Natura Viva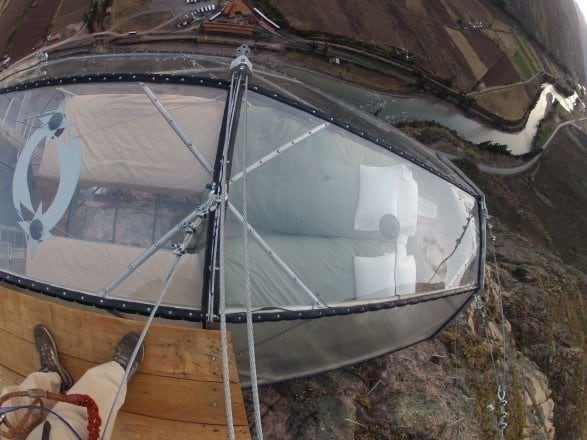 Natura Viva
During the day, natural sunlight illuminates the interior of the capsule. At night, visitors can use the four lamps and reading light installed inside, all of which are powered by solar energy.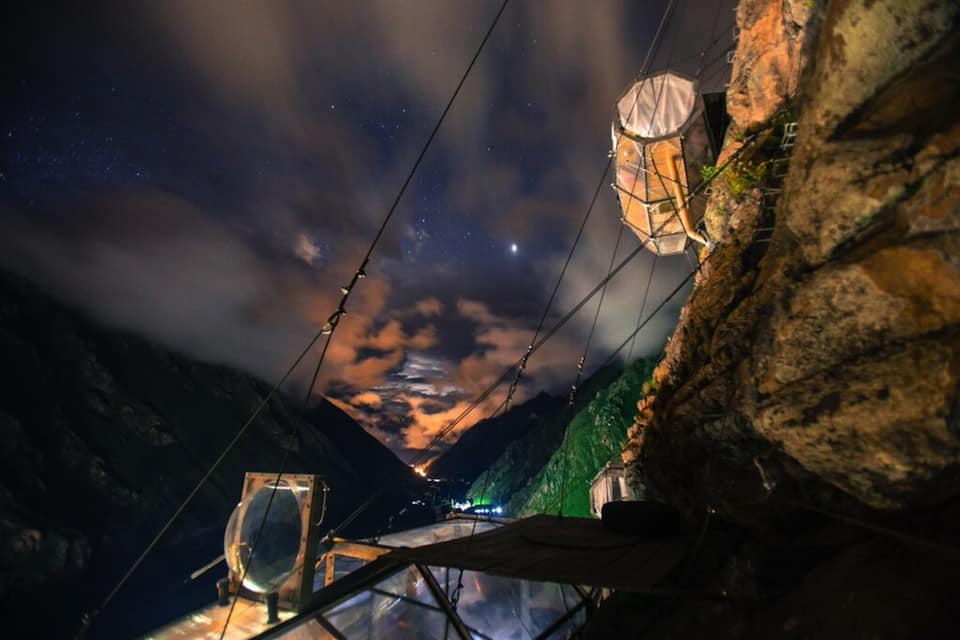 A platform on top of the capsule allows guests to take in the stunning view over breakfast.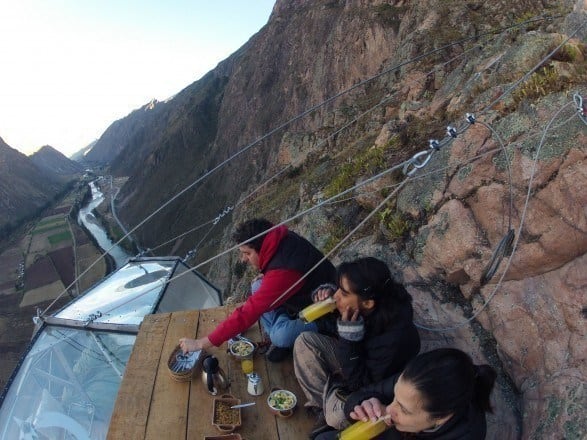 Natura Viva
A sleep here will set you back approximately $300 USD.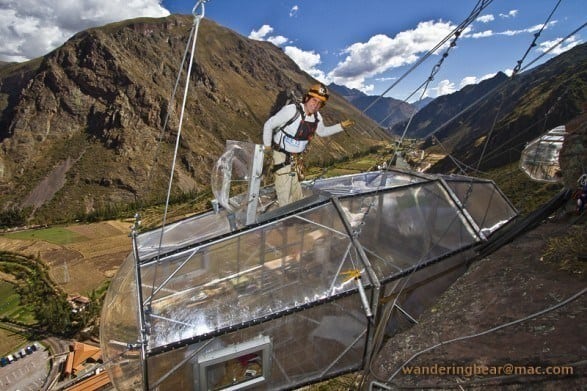 Natura Viva
But it's well worth it for that view!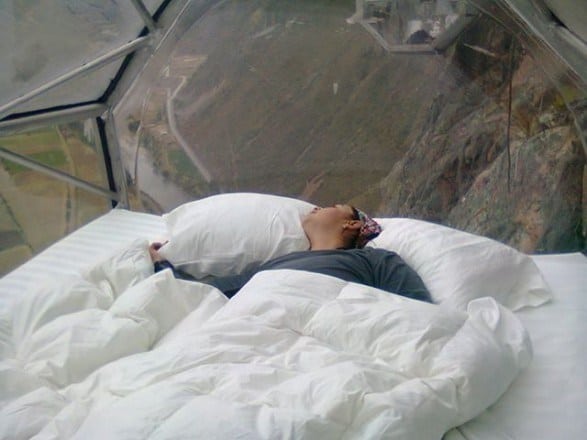 Natura Viva
And this view. Spectacular.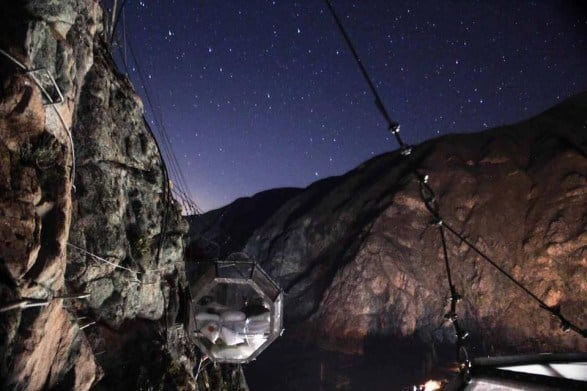 Natura Viva
Check out more Skylodge awesomeness below:
For more information, visit the Natura Vive Skylodge website.