We're all about freedom of expression, but sometimes our sartorial choices just don't work in our favor. Let's take a look at some of the fashion trends whose demise are a long time coming.
1. The sneaker wedge
Definitely not one of Isabel Marant's better ideas. And it really should've fizzled out as quickly as it was conceived back in 2012… but it didn't. Instead, just about every High Street brand spawned their own knockoff version of this ghastly shoe, making it inescapable TO THIS DAY.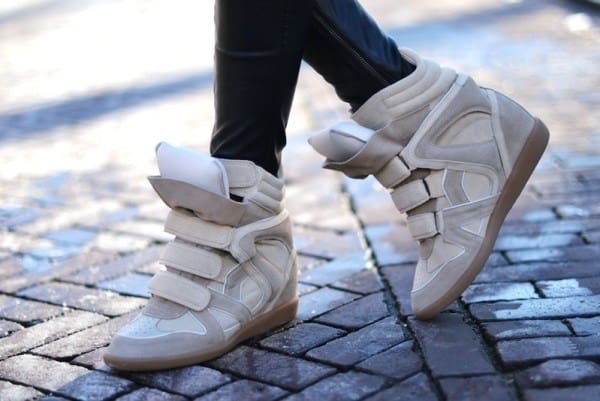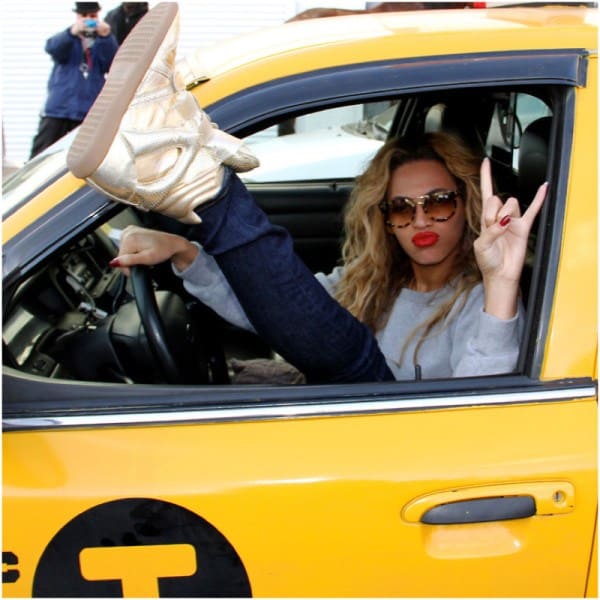 Source
2. "Festival" fashion
It started with Coachella and spread like the plague to just about every single music festival in the world. Honestly, the feathers, the flower crowns, the distressed tank tops, the too-short shorts, the underwear passed up as clothing? Please, they all need to go. The fact of the matter is "festival" fashion has taken the fun out of festivals, and we would love to see the last of it.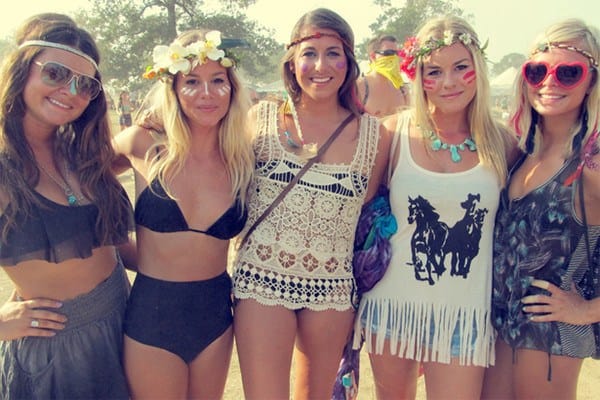 Source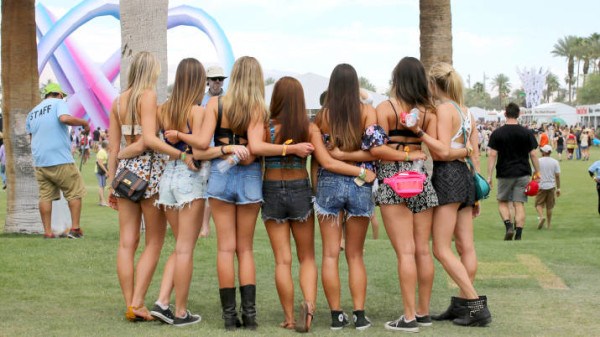 Source
3. Excessively distressed jeans
People have been jazzing up their jeans since the dawn of time – no problem there. However, it has gone from distressed to distressing of late, what with everyone going just a wee bit crazy with 'em scissors. Maybe just wear shorts, instead?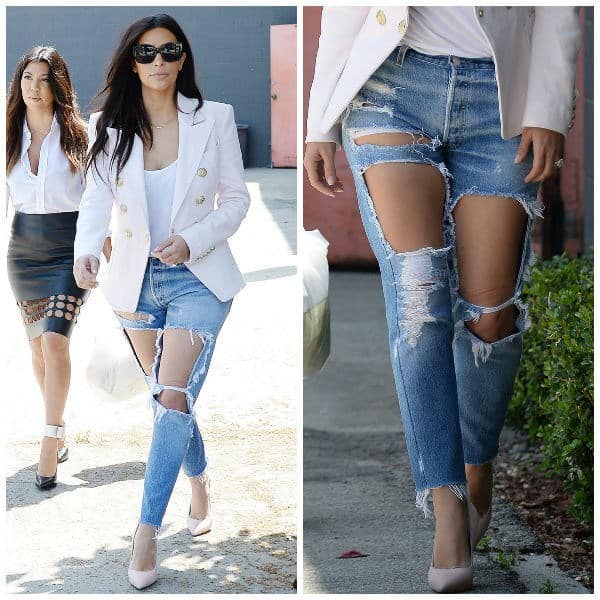 Source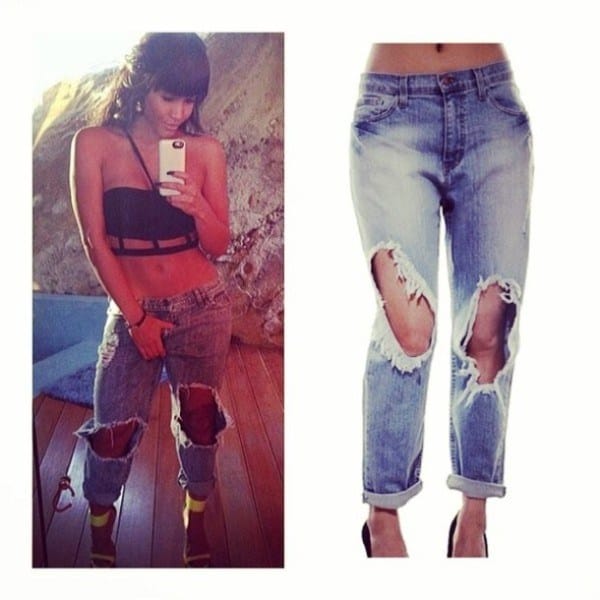 Source
4. The Longchamp Le Pliage bag
Proof that 'basic' simply does not translate to 'cool', the "quintessential basic bag" has a terrible shape and zero charisma. Plus, everyone and their mothers are toting it, so why should you?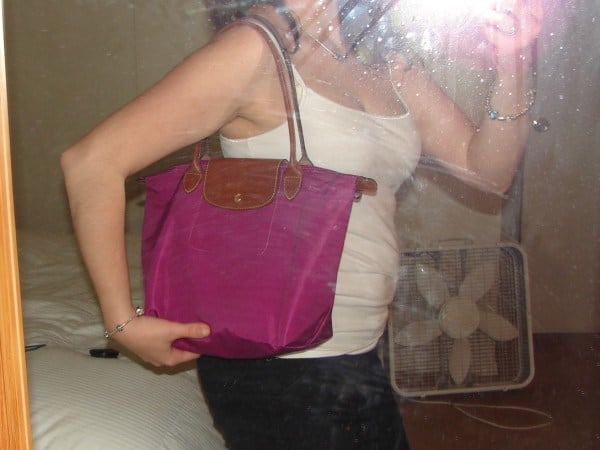 Source
5. The Blogger Coat
A.K.A. The coat-awkwardly-slung-over-the-shoulders look. This is one trend that can be blamed entirely on fashion bloggers. Seriously, why does this even exist? It has absolutely no functional value (hello, it's cold!), nor does it contribute to aesthetics. Fortunately, it's almost spring, so hopefully we're about to see the end of this trend.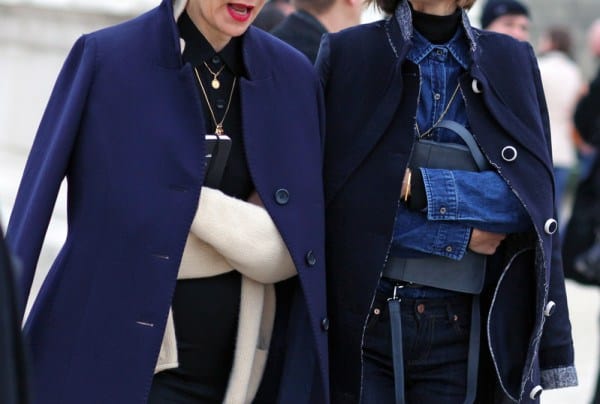 Source
6. Mullet skirts
Party in front, business at the back – that's what the mullet is known for. Basically, it's a skirt that can't make up its mind, and it has outstayed its welcome.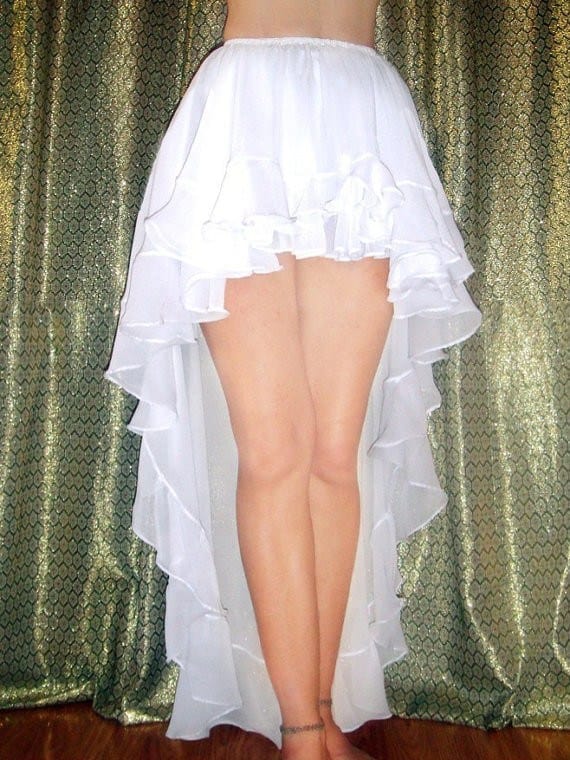 Source
7. Fast food fashion
We're looking at you, Moschino. Honestly, we love burgers and fries and all other unhealthy things as much as the next person, but we don't exactly want to wear them. It's just confusing.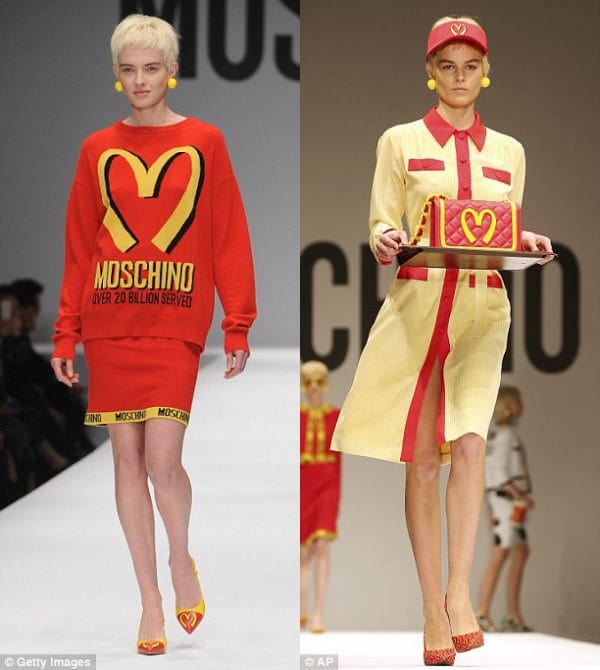 Source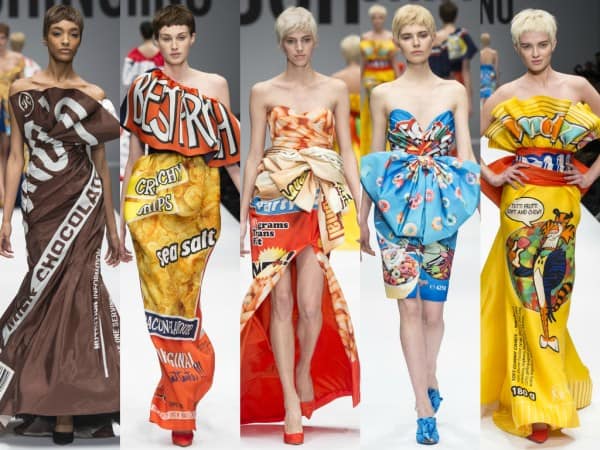 Source
8. Normcore
By definition, normcore is supposedly characterized by "unpretentious, average-looking" clothing. Sure, we can get behind that premise. However, it has become pretentious in its unpretentiousness, so we'd rather not. Besides, why would anyone want to consciously dress up like Jerry Seinfeld? It boggles the mind.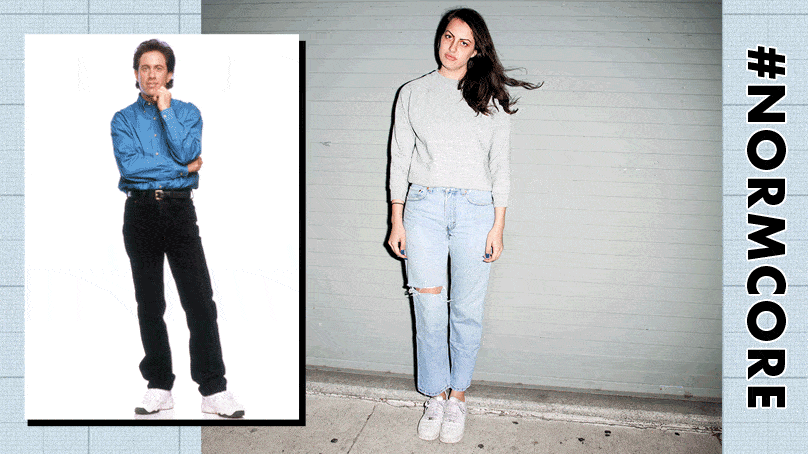 Source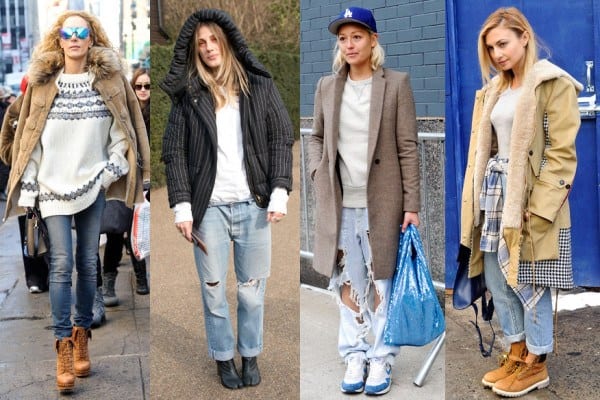 Source
9. Skater skirts
Not entirely sure how skater skirts earned the reputation of being flattering to all who don it, because they're not. Mostly, though, they're just lazy and silly and we're over it.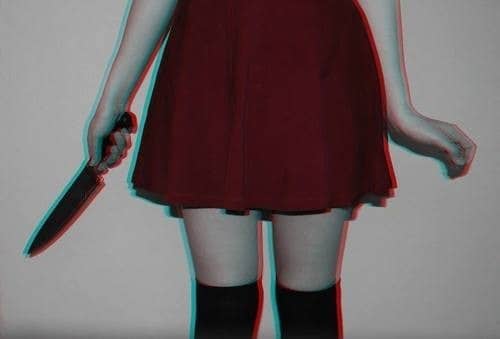 Source
10. Leggings as pants
So this has been an issue debated over and over for some years now. Evidently, it remains unresolved. We know exactly where we stand, though, and it's a firm "nay!" Because, really, if leggings were meant to be worn as pants, they would just be pants.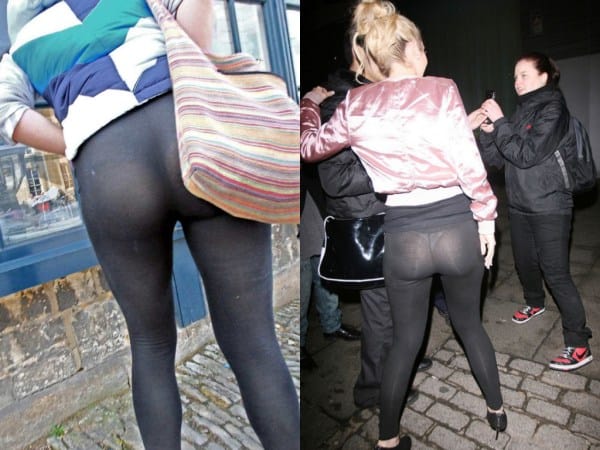 Source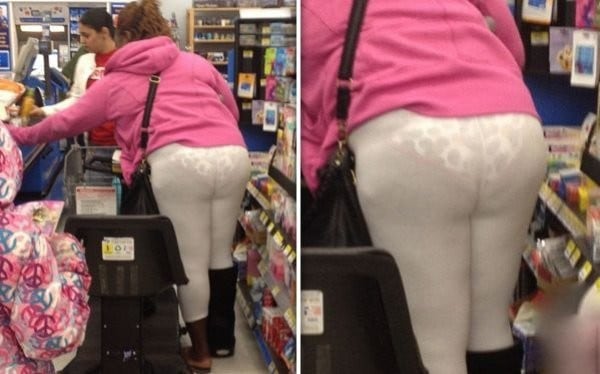 Source
11. Nail art
It's tedious to do and a pain to maintain, and more than just a little tacky. And although it was the epitome of kitsch a while back, surely it's run its course?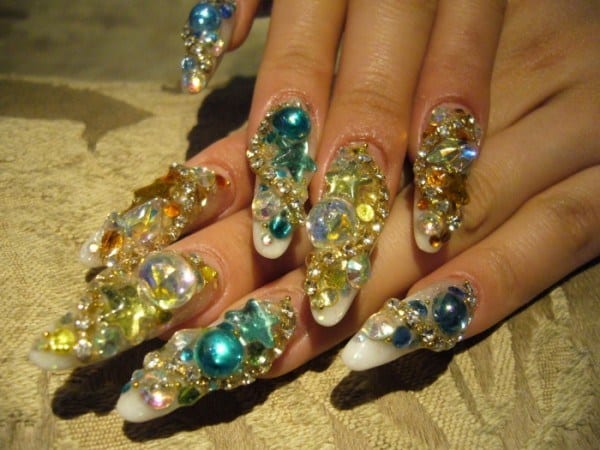 Source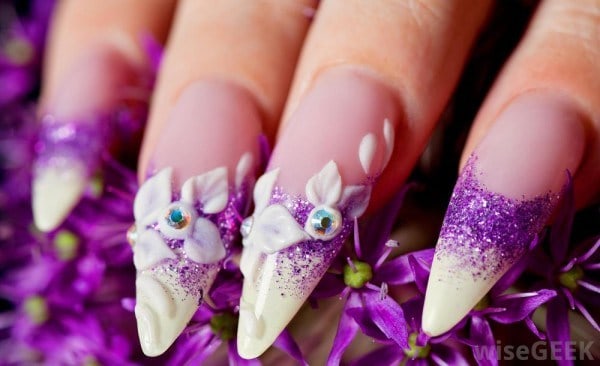 Source
12. Mirrored sunglasses
As far as trends go, this is actually a good one. Unfortunately, its ubiquity has not done it any favors. Maybe pause for a bit and make a grand comeback at a later time?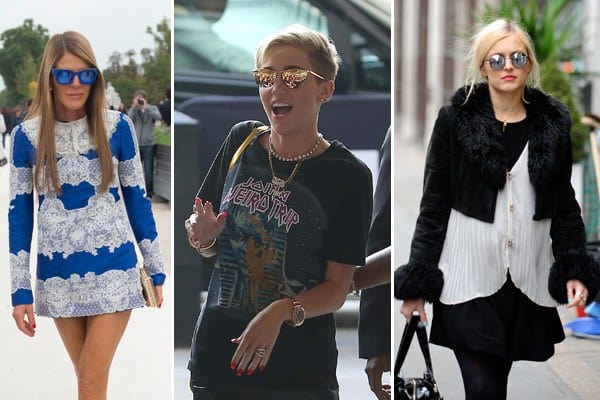 Source
13. Sheer skirts with high-waisted underwear
Truly, this is a thing. Not a particularly fetching thing, but a thing nonetheless. It also needs to stop. Now.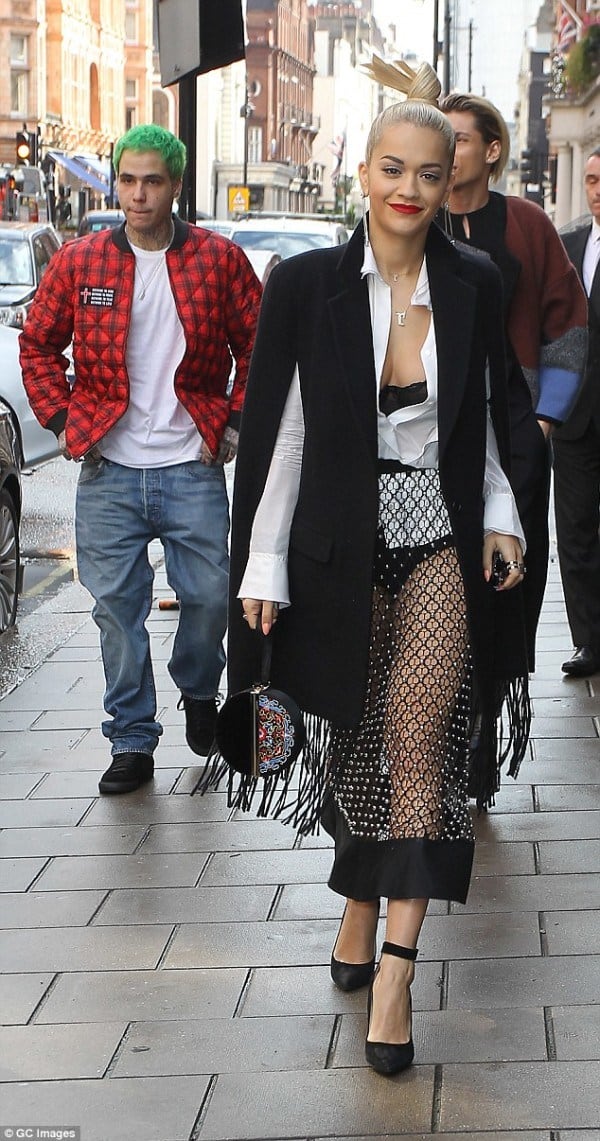 Source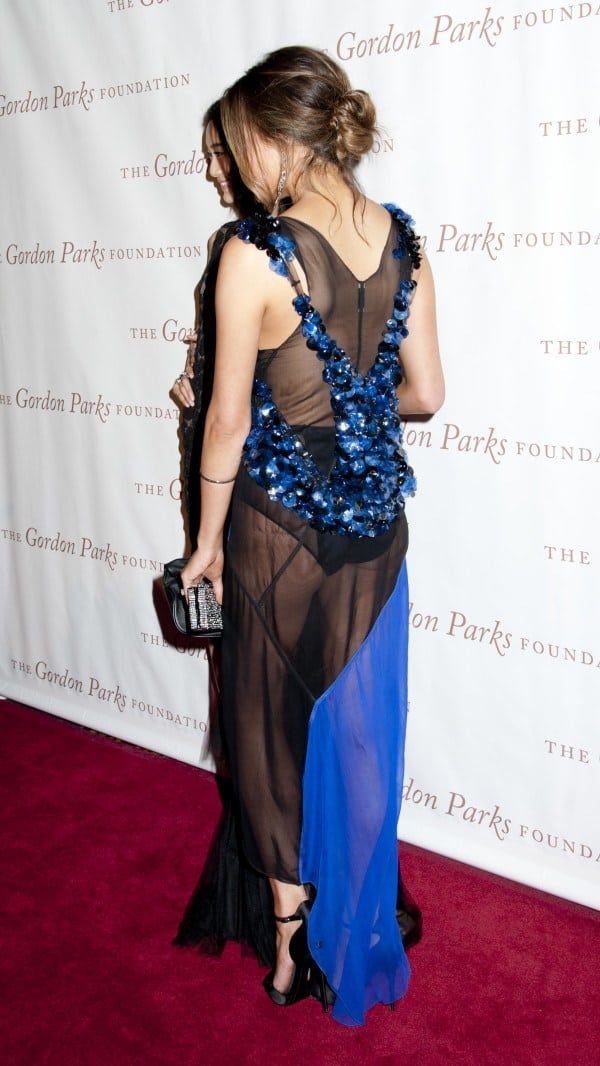 Source
14. Designer logo puns
These were fun while they lasted. But like all jokes, they are getting stale, fast.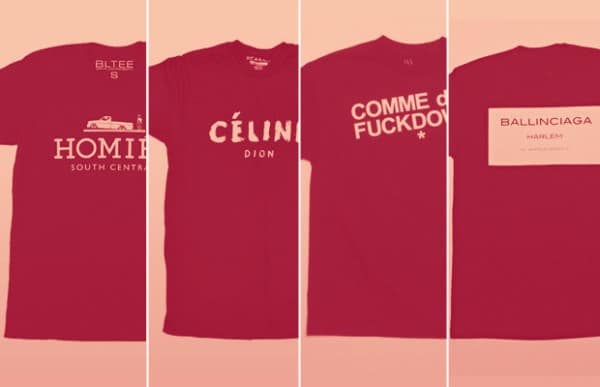 Source
15. Metallic tattoos
Yet another trend that has become annoying with its omnipresence. Well, that got old really fast. Blame it on Beyoncé.