You can never go wrong with cake. Or can you?
#1. We shudder.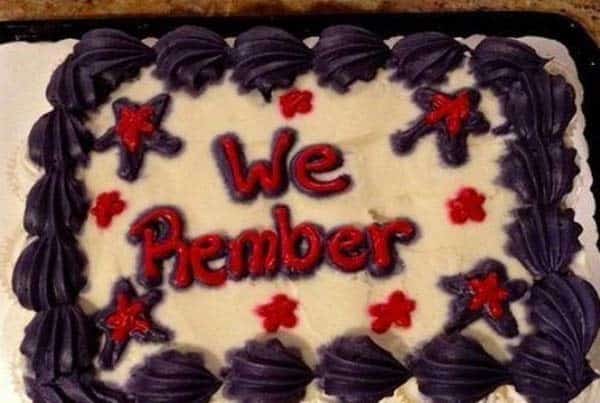 Blogspot
#2. Well, that sounds like a lot of work. Definitely deserving of a cake.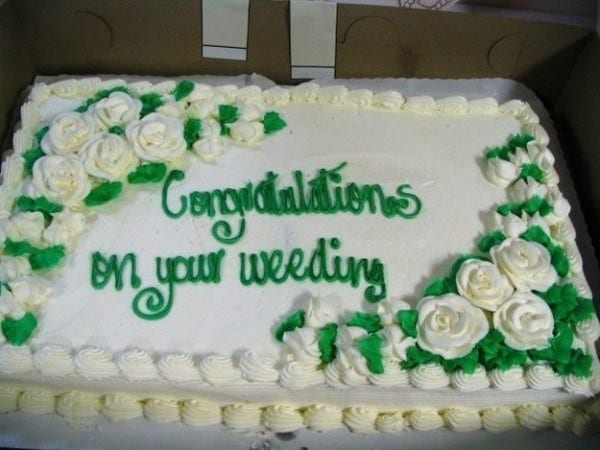 Amusing Planet
#3. Verbatim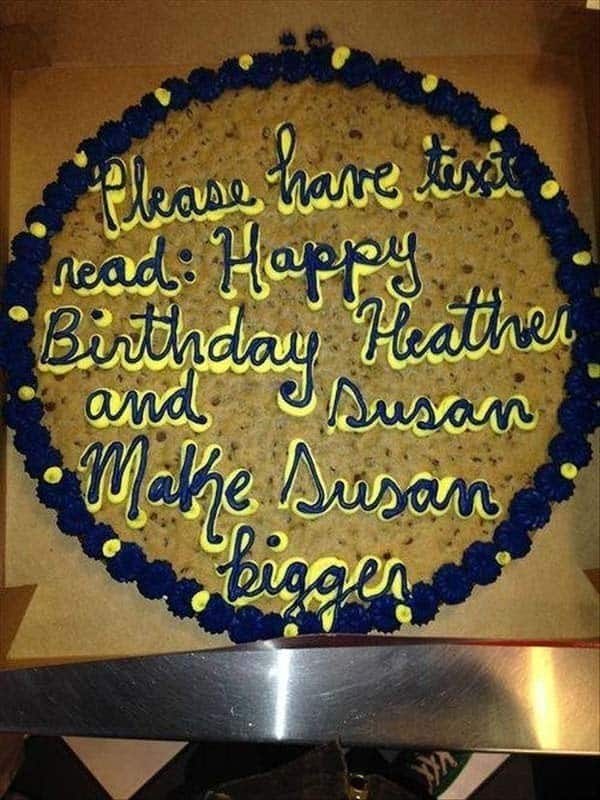 Thumbpress
#4. It's safe to assume that the person who wrote this isn't one.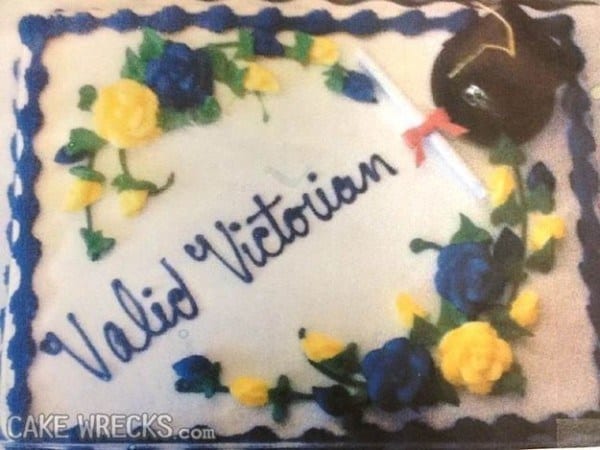 Cake Wrecks
#5. On the bright side, at least the photo is in the public domain and, therefore, legally okay for use.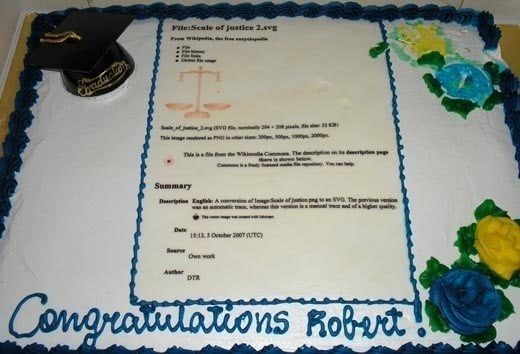 11 Points
#6. We have no words.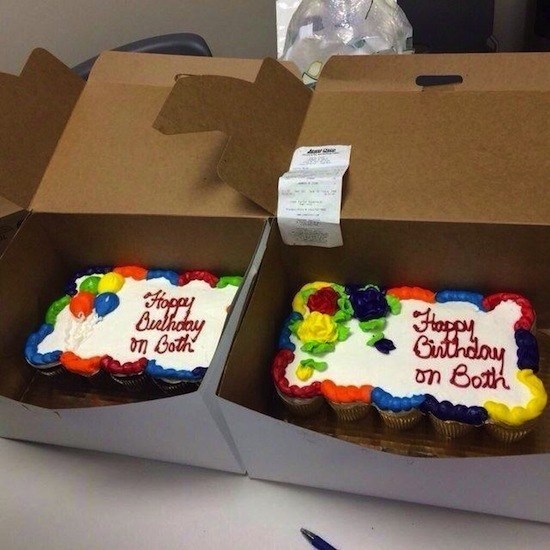 Mandatory
#7. Nothing like a good code to show that you care.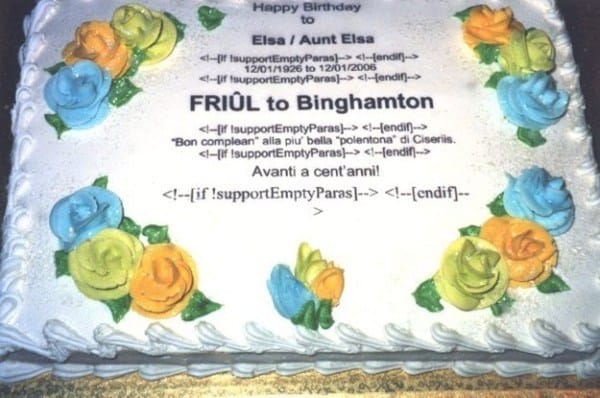 Woman
#8. At least they followed instructions (and then some).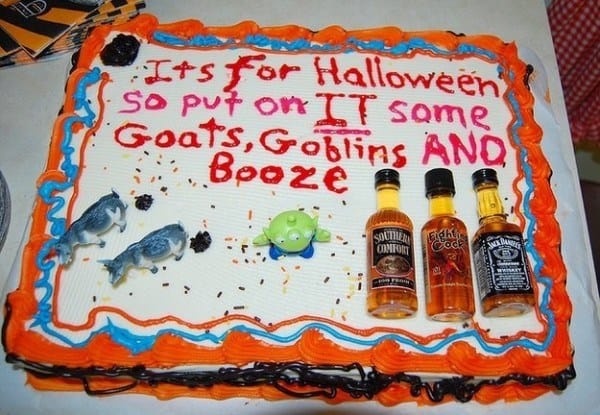 Pinterest
#9. It's easier to write 'em than draw 'em.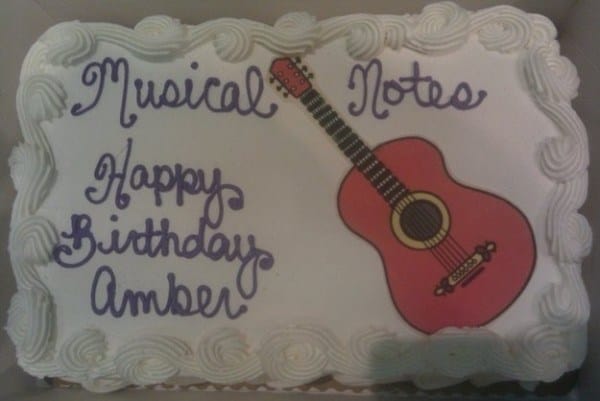 WordPress
#10. Don't we all?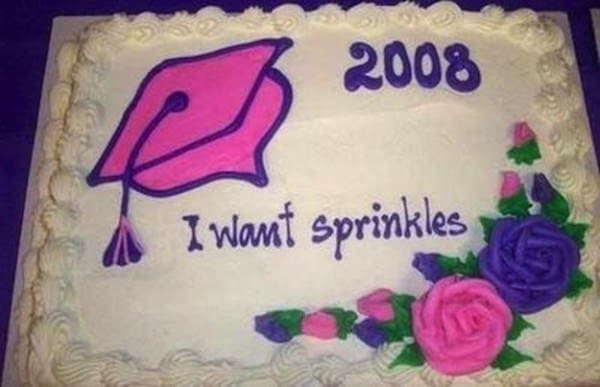 The Perfect Details
#11. We'd love to know how Marc feels about this.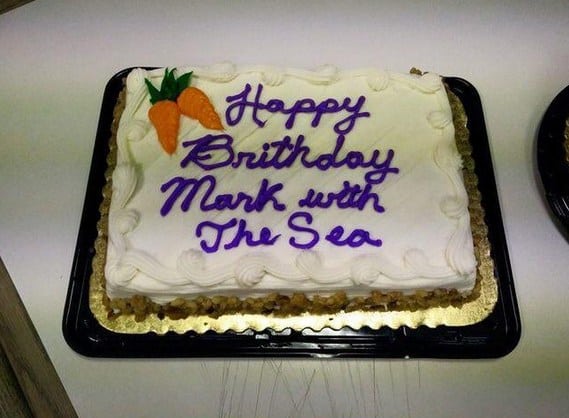 Twitter
#12. Mixed messages be like…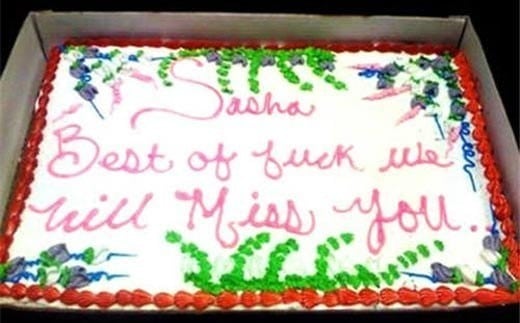 11 Points
#13. Surely this must be some sort of a medical condition.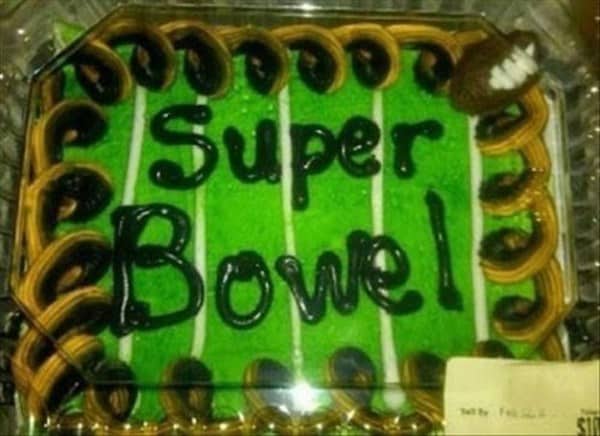 Piximus
#14. Well, it's probably easier said than done.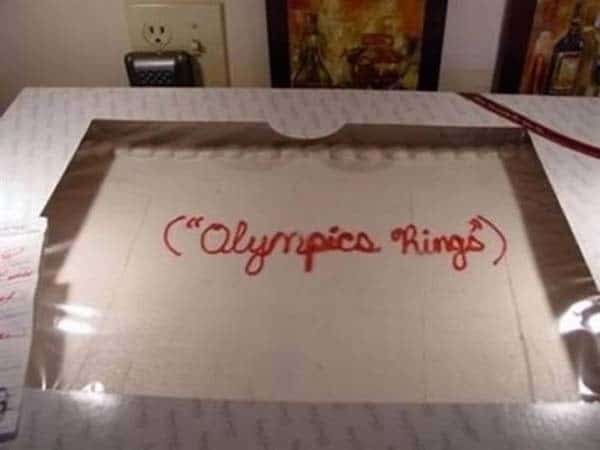 Atomica
#15. Glad you pointed that out.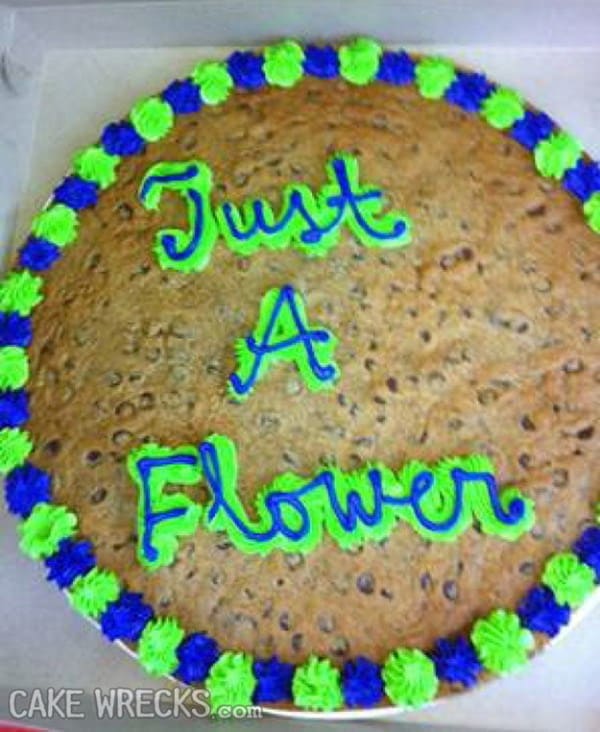 Cake Wrecks
#16. Looks like they excelled in that barista course.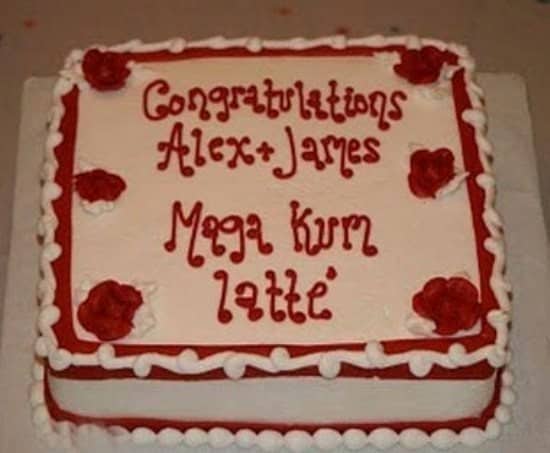 Pinterest
#17. You don't need stars and sprinkles to feel the enthusiasm!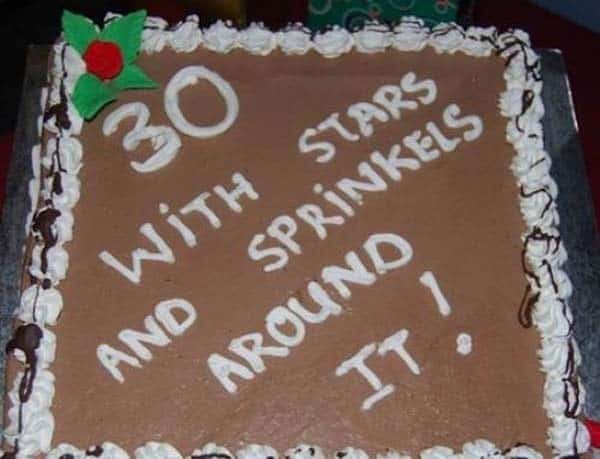 Thumbpress
#18. Because any adventure more than two hours is too much.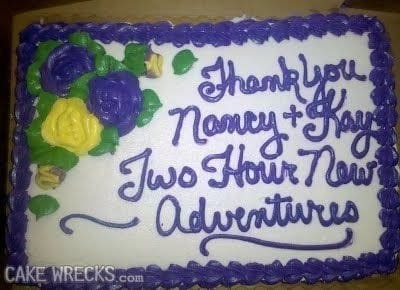 Pinterest
#19. Go, Travis!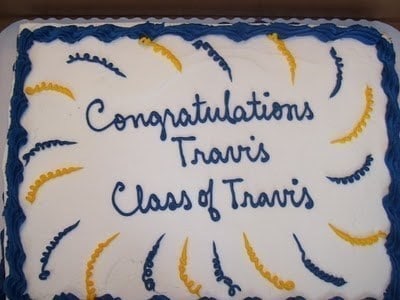 Smart Canucks
#20. Talk about spilling the beans.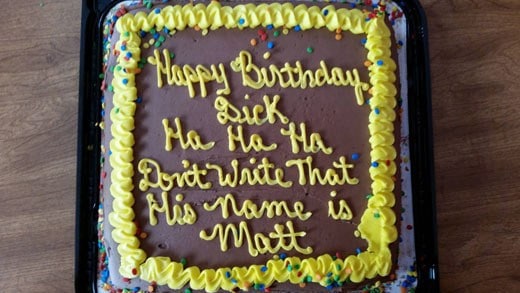 11 Points
#21. Coach Tom should be very, very worried.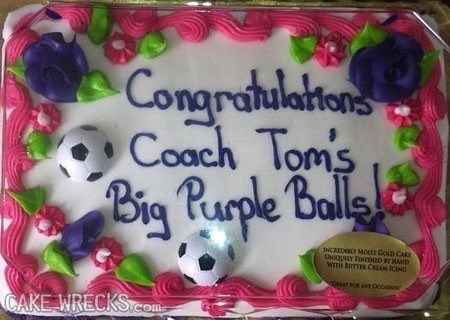 Cake Wrecks