As a bonafide book lover, the idea of filling up every available space in your home with books has probably crossed your mind a few times. Well, you might find that these brilliant book-themed items are not only practical, but also a lot more conducive to intelligent living that the boring alternatives.
#1. A duvet cover that reminds you of the three things you really need in life.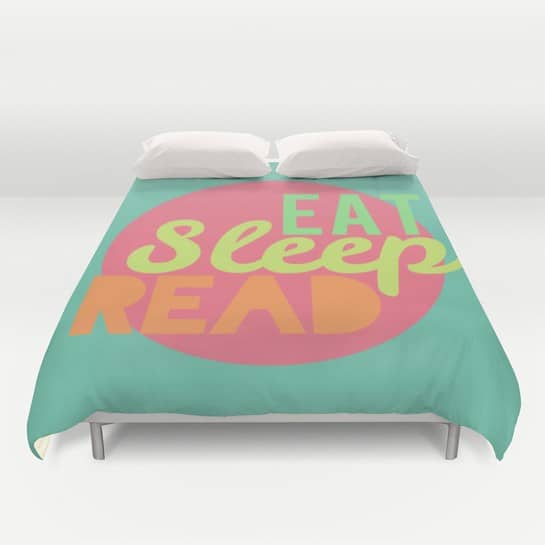 Eat Sleep Read duvet cover.
Price: $99.
#2. Westeros at your feet.
A Map of Ice and Fire rug.
Price: $28.
#3. Because nothing looks better than an open book. Yes, even food.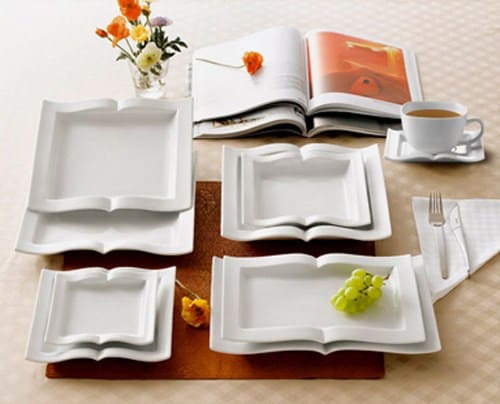 Book-shaped plates and dishware.
Price: Starts at $9.99.
#4. Basically, it's the perfect representation of your book-loving life.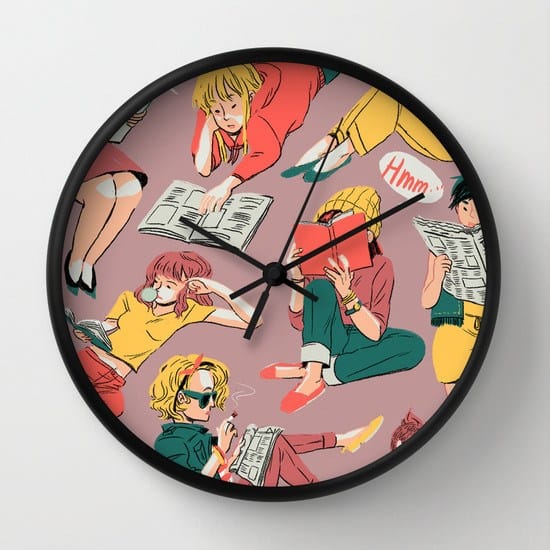 Reading Gals clock.
Price: $24.
#5. Who needs sleep, indeed!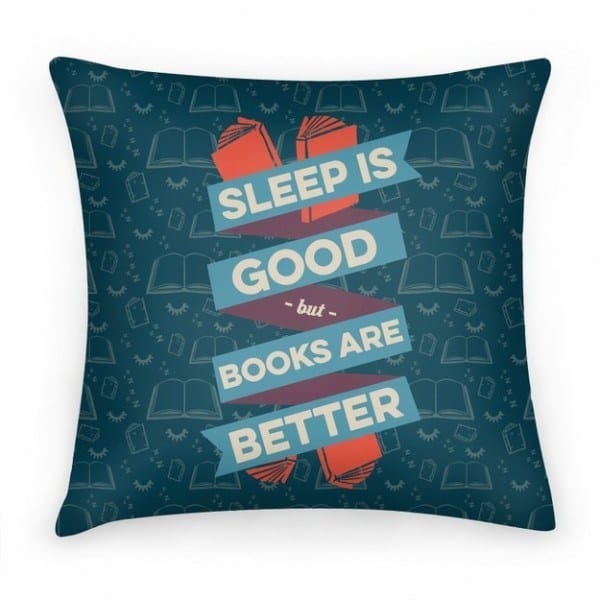 Sleep Is Good But Books Are Better throw pillow.
Price: $25.
#6. Pretty and multifunctional.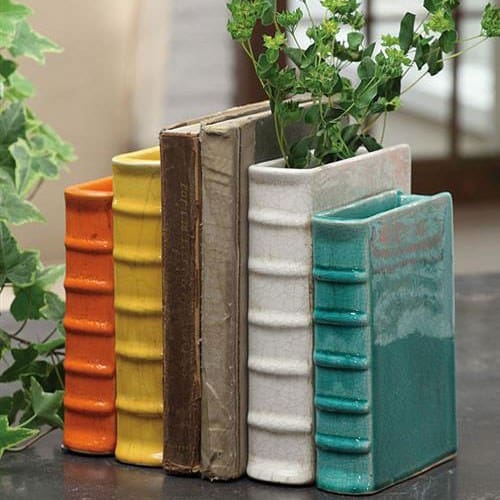 Terracotta book-end vase.
Price: $20.95.
#7. For that much-needed creative push.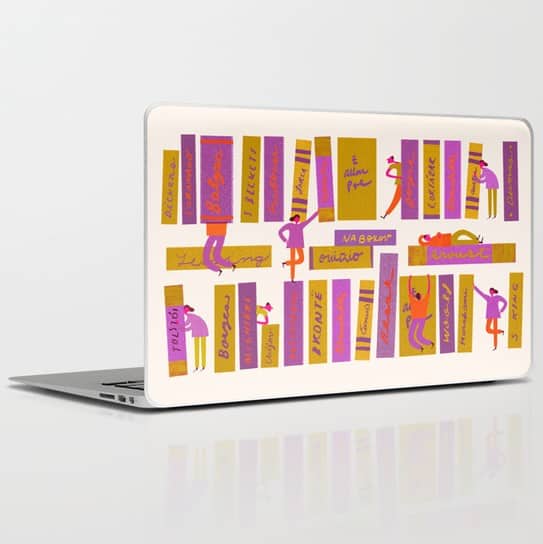 Writers and Readers skin for laptops and tablets.
Price: Starts at $25.
#8. Why have rare first editions on your shelf when you can have them on your wall?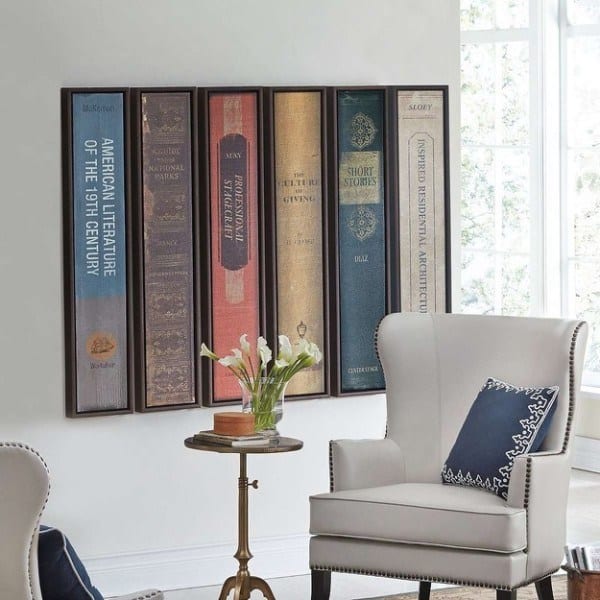 First Edition artwork.
Price: $199.
#9. Find your way around the world of literature.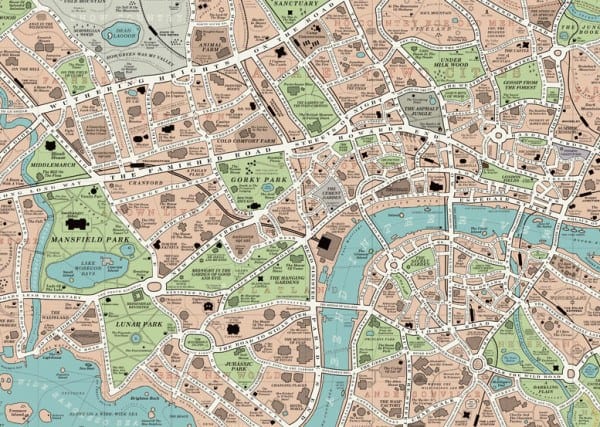 Book map.
Price: £25.
#10. Imagine this: all the books that made you who you are today immortalized in a custom painting.
Custom painting of your ideal bookshelf by artist Jane Mount.
Price: $315.
#11. Saint Neil. Saint Stephen. Saint Maya. Because why not?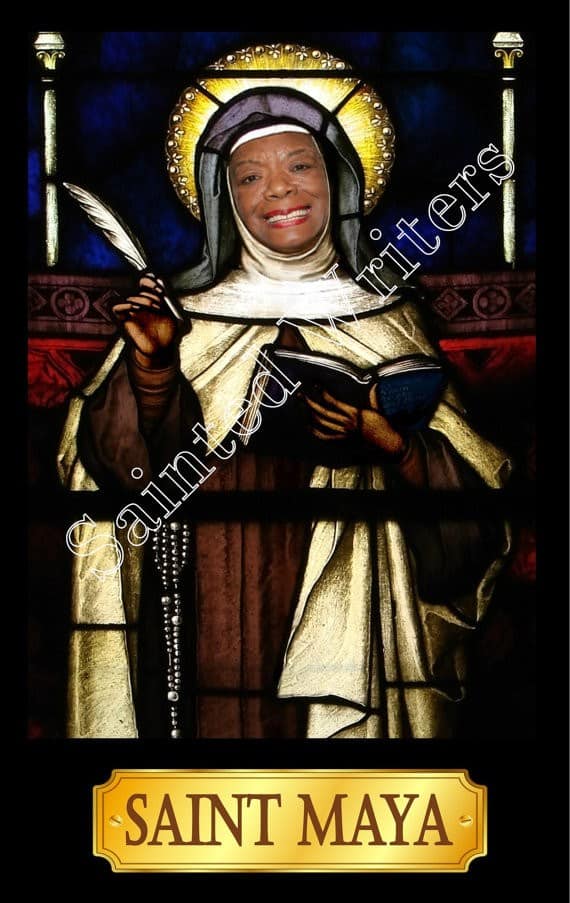 Sainted Writers candles.
Price: $12.
#12. Wallpaper that look like a stack of books.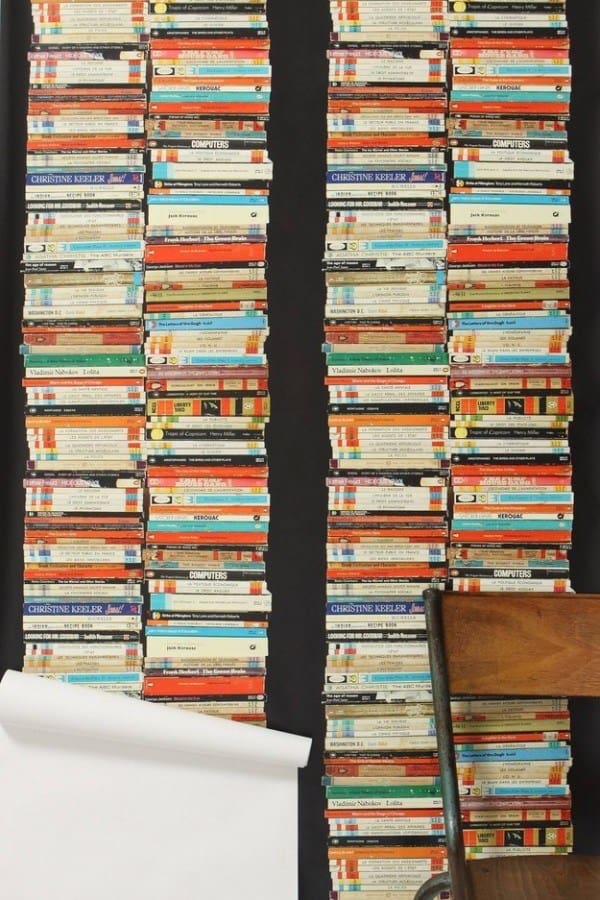 Stacked Paperback wallpaper.
Price: $248.
#13. Never will you find a wittier cutting board in all the land.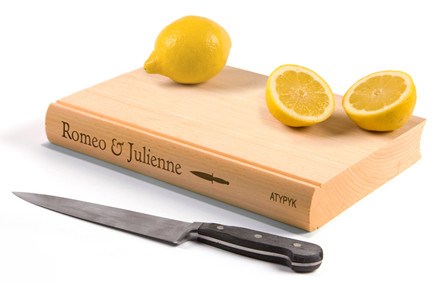 Romeo and Julienne cutting board.
Price: $29.
#14. Gives new meaning to cozying up with a book.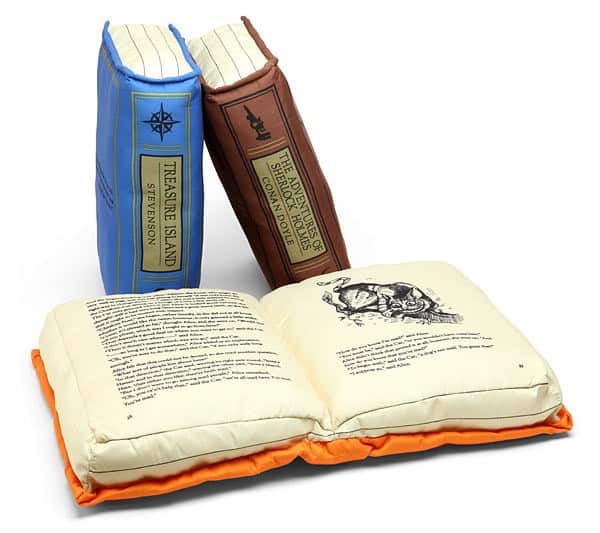 Olde Book Pillow Classics.
Price: Starts at $17.99.
#15. Because, Gertrude Stein.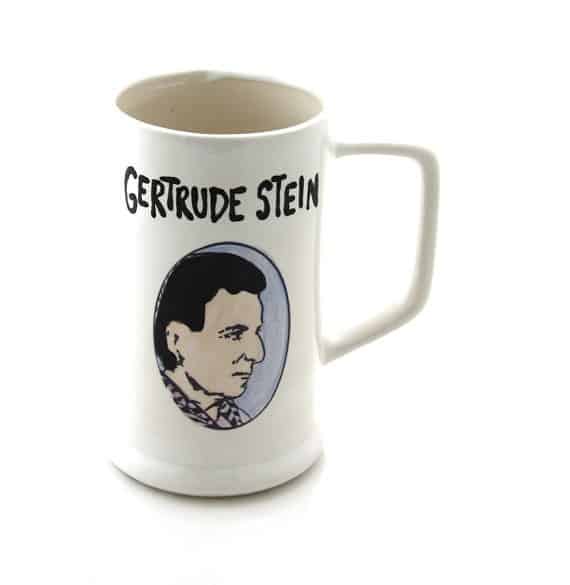 Gertrude Stein Beerstein.
Price: $24.
#16. A little Dr. Seuss wisdom goes a long way.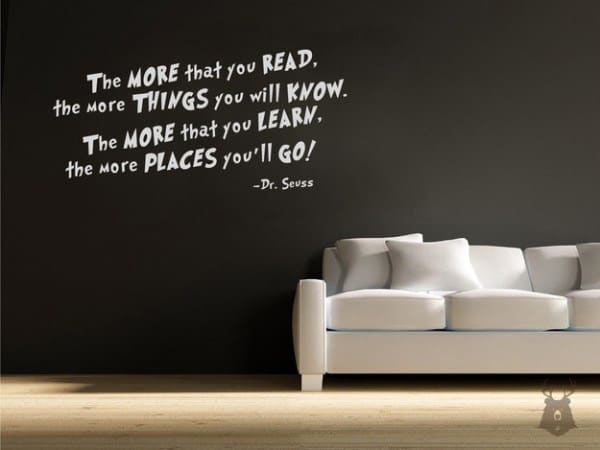 Dr. Seuss Quote wall decal.
Price: $12.
#17. Or just knock.
Lord of the Rings door sign.
Price: $44.
#18. The only chance you'll ever get to having a drink with the greats.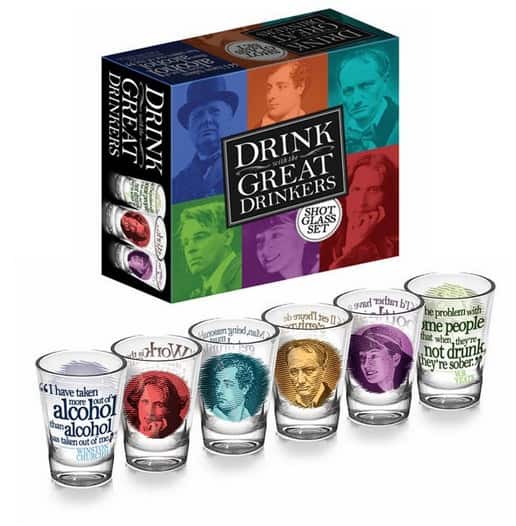 "Great Drinkers" of Literature shot glass set.
Price: $16.95.
#19. You'll be swooning throughout dinner (or lunch).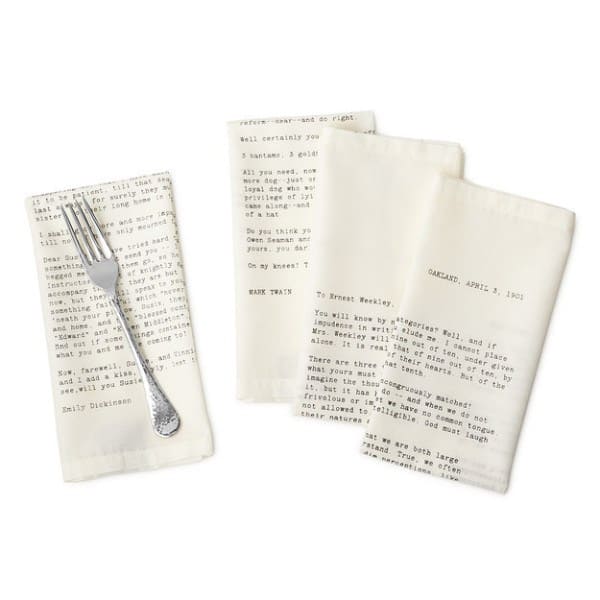 Love Letter napkins.
Price: $50.
#20. After all, who can memorize all those spells?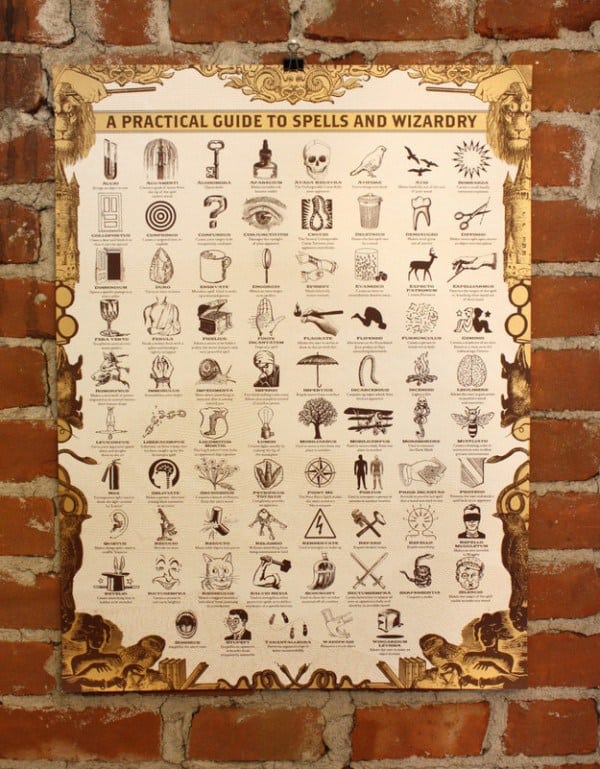 Practical Guide to Spells and Wizardry print.
Price: $55.
#21. Quite literally the stairway to heaven.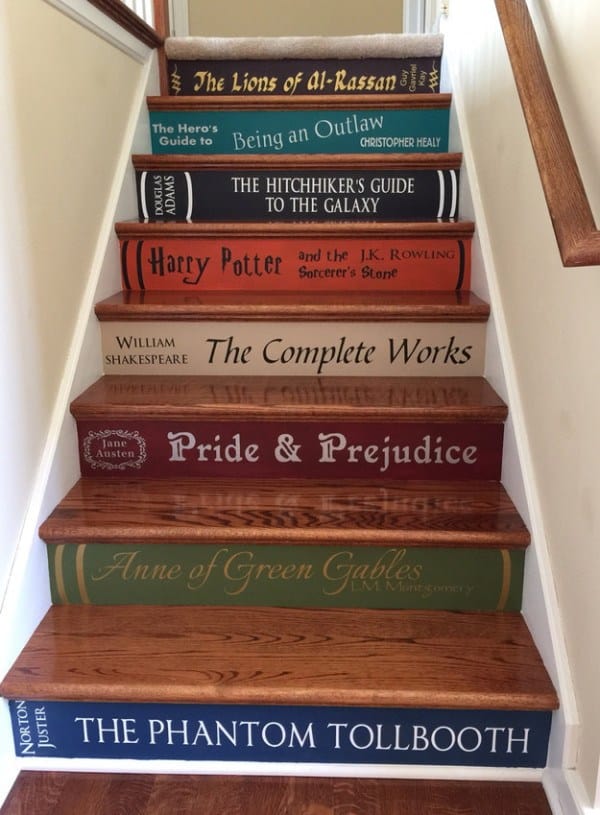 Etsy.
Price: $25.
Can I have them all?
You May Also Like