Most voracious readers suffer from a condition called hypo-bookmark-ism, which basically means that you constantly find yourself without a usable instrument to mark a page with. There's only one cure for this. Just get yourself a bookmark.
We recommend the ones below.
#1. Reading Lamp Bookmark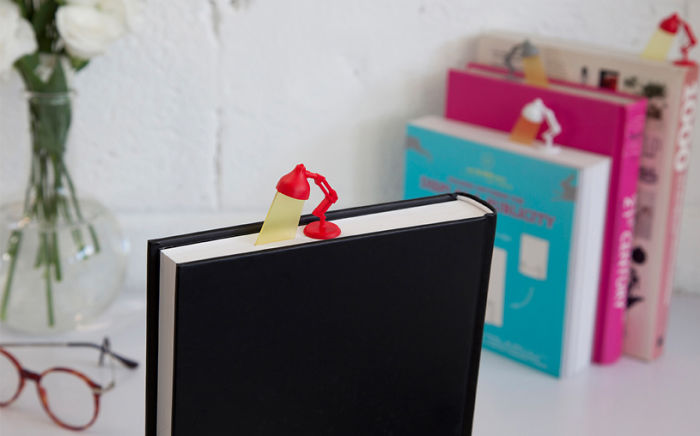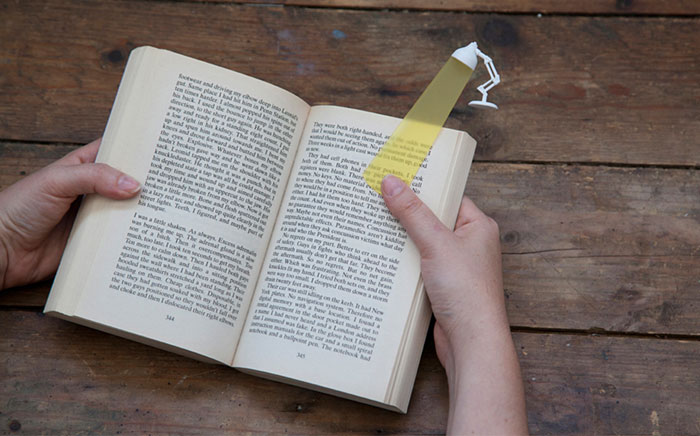 source
"Here, here! Look here! I'm shining my light on your page for you. Do you love me?" It's too adorable, ugh. Get it here.
#2. Witch Legs Bookmark
We can't help but feel that the book's going to run away. Get it here.
#3. Hippo In Water Bookmark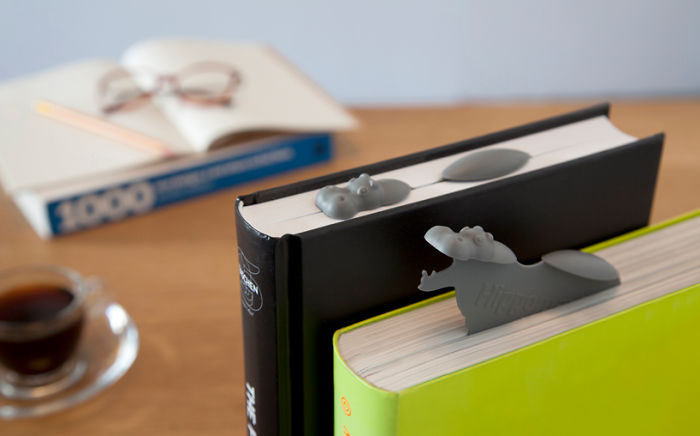 source
Look, it's taking a bath. Get it here.
#4. Help Bookmark
He's drowning in words. Get it here.
#5. Be Right Back…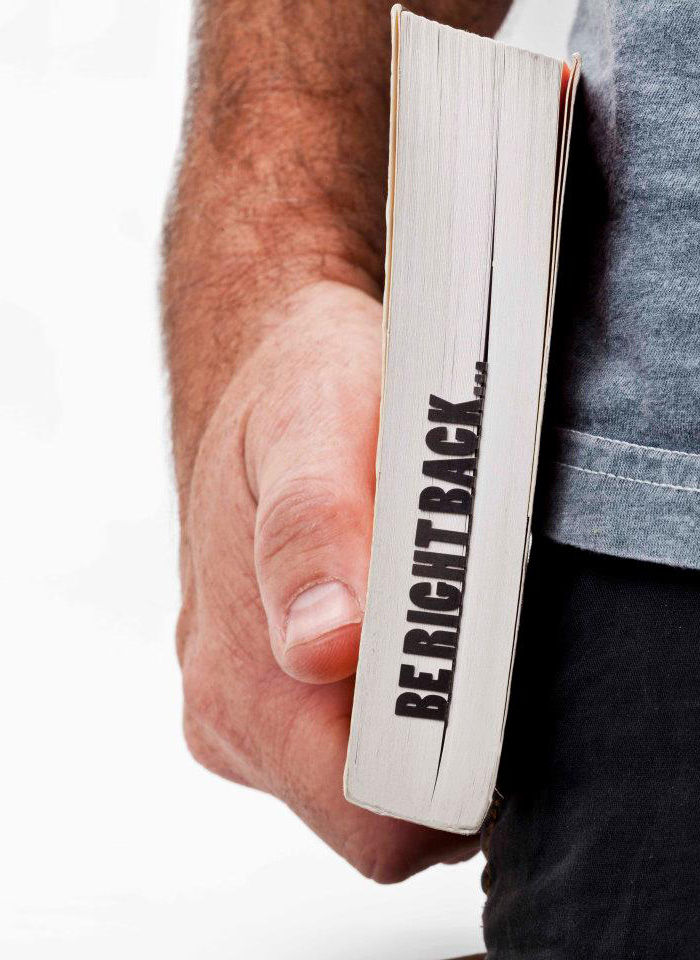 source
Reassure your book that you're not leaving it forever. Get it here.
#6. Pointing Finger Bookmark Showing Exactly Where You Finished Reading
Great for those who can never seem to remember which paragraph they were at. Not that it's ever happened to us. Get it here.
#7. Zipped Book Bookmark
This will make even the thickest calculus book look cool. Get it here.
#8. Reading Light – Book Holder
It's like a bed, but for your book. Get it here.
#9. Bookmarks Which Interact With Book Covers
How come nobody else has thought of this before? So simple yet so smart. Get it here.
#10. Penguin Bookmark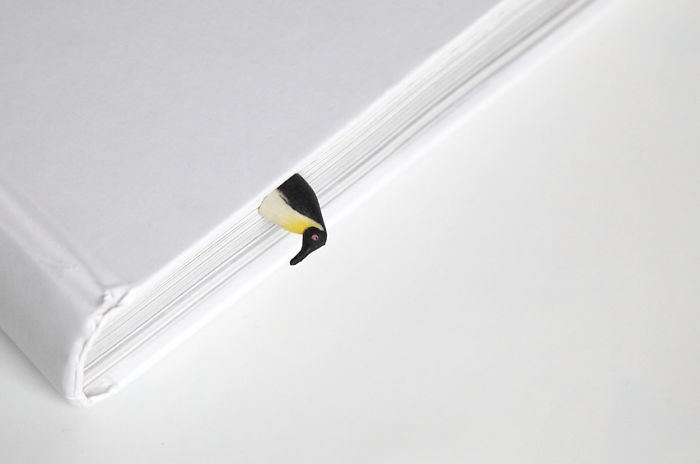 source
For those who like penguins. Which is everyone. Get it here.
#11. Shark Bookmark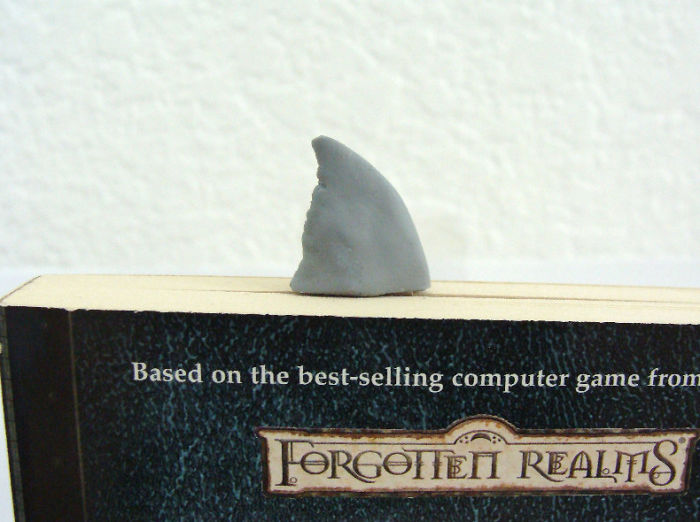 source
*Jaws theme song plays in the background* Get it here.
#12. Crochet Flower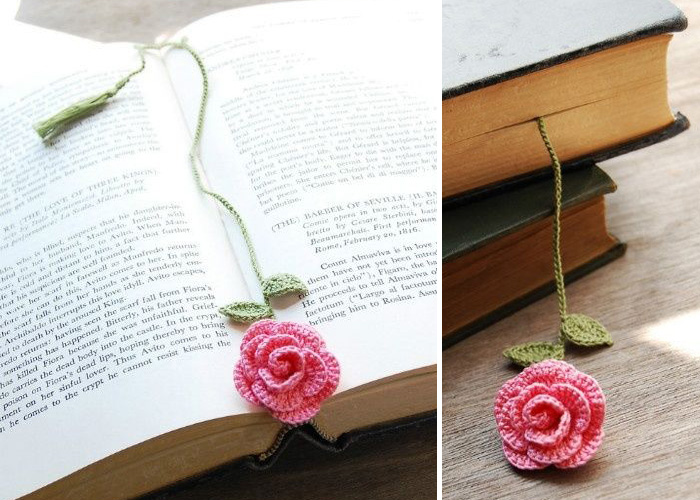 source
So pretty and dainty, like it belongs in a Jane Austen novel. Get it here.
#13. Cup Of Coffee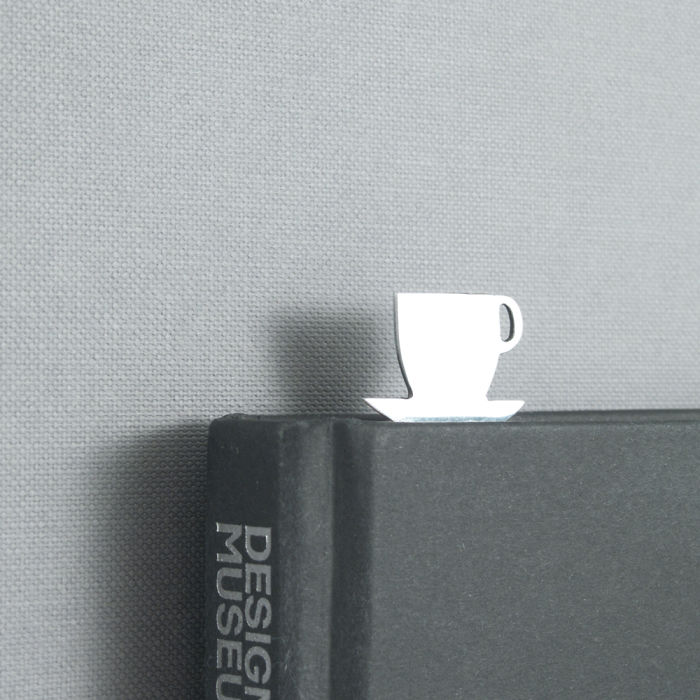 source
Because coffee and books go hand in hand, natch. Get it here.
#14. Cut Pet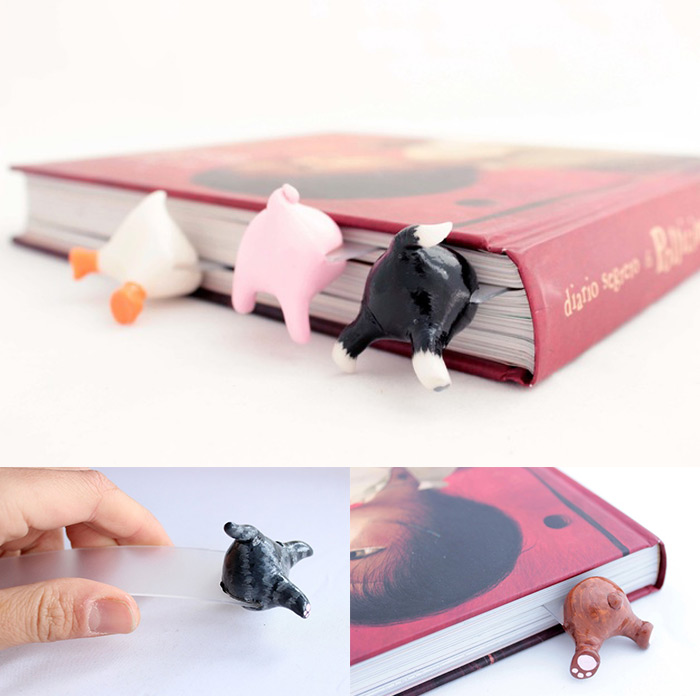 source
Curiosity killed the cat. And the rest of the animals in the farm, apparently. Get it here.
#15. Sprout Bookmark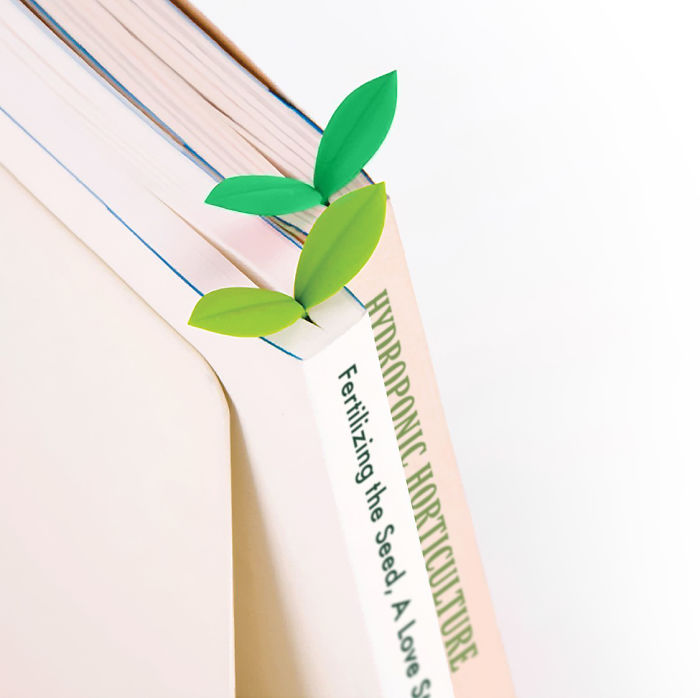 source
Especially relevant to horticulturists. Get it here.
#16. Cassette Tape Bookmarks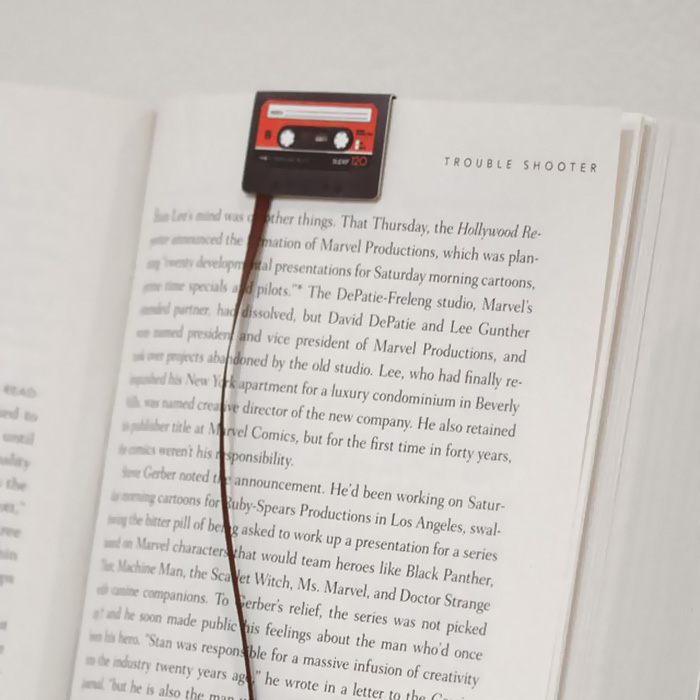 source
#90sKids. Get it here.
#17. Dragon And A Knight Bookmark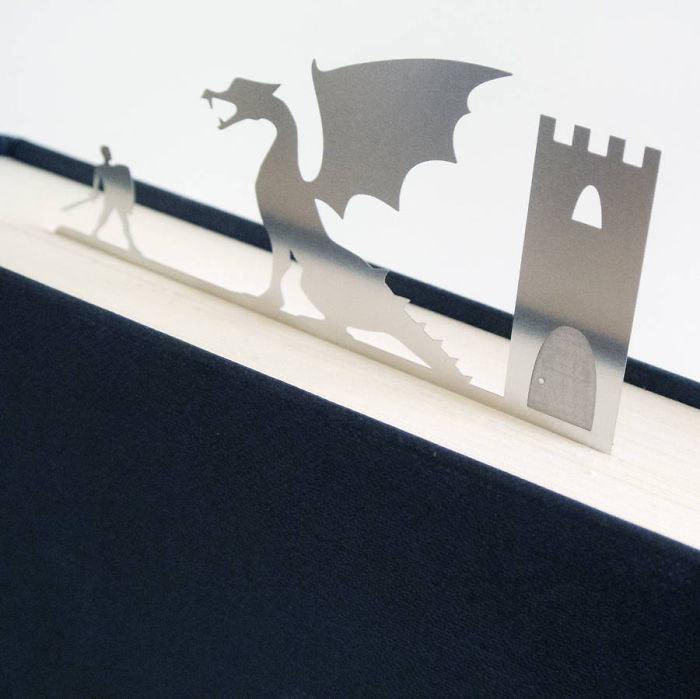 source
Fairytales will never go out of style. Get it here.
#18. Birds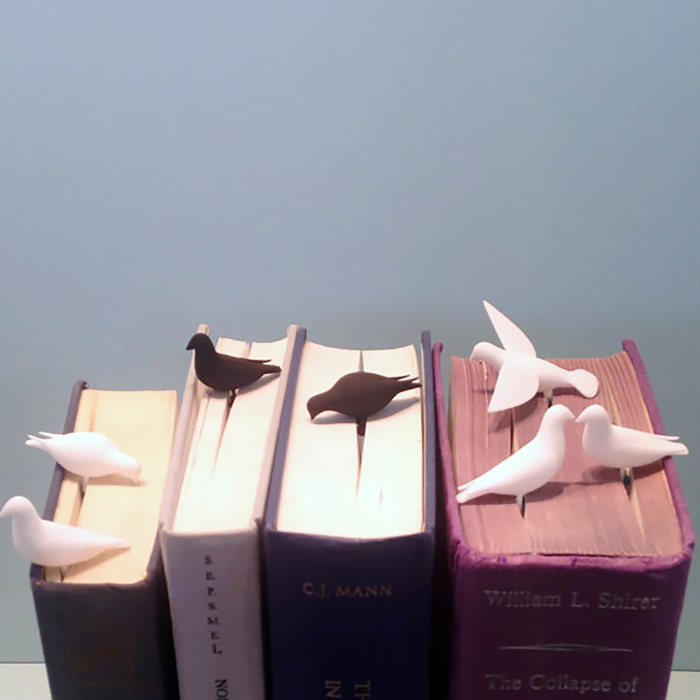 source
We might buy them just for decoration. So pretty. Get it here.
#19. Fox Bookmark
We all know what the fox says, but what does he read? Get it here.
#20. Read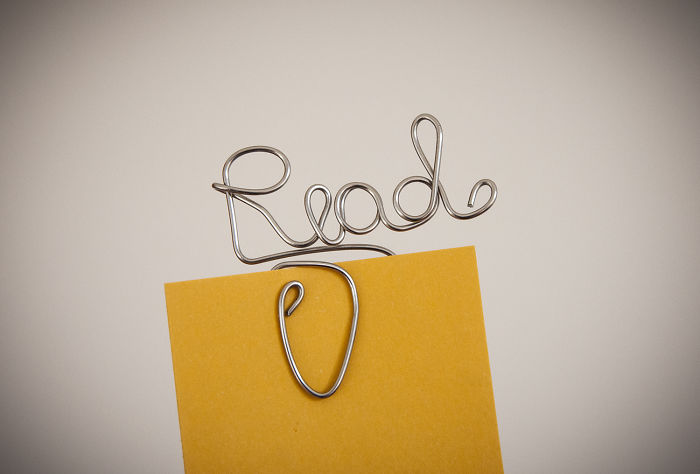 source
What, no please? Rude. Get it here.
#21. Grass Page Markers
This would work really well for textbooks. You could grow a forest. Get it here.
#22. Bloody Bookmark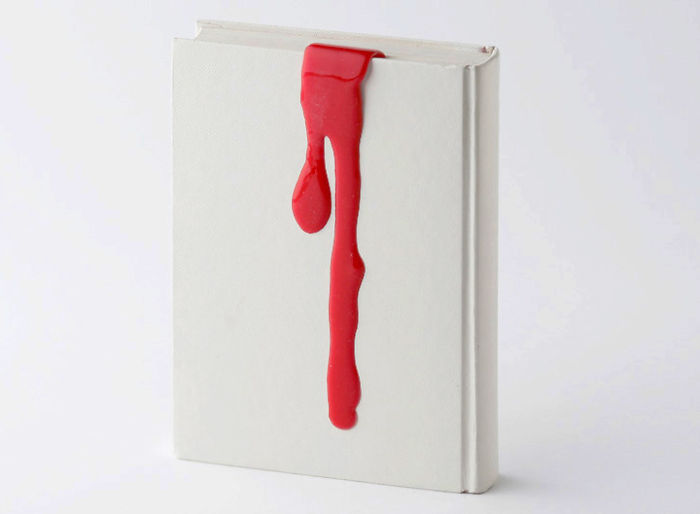 source (h/t: boredpanda)
Perfect for particularly macabre novels. Get it here.