17. For the definitive ranking of all the veggies.


pinterest.com
Treat yo' self! To only the healthiest vegetables, that is.
18. For DIY hummus that's as awesome as your Lebanese college roommate's grandmother's.


Shape / Via shape.com
Okay so maybe her recipe is still waaaay better, but at the very least it'll make you feel more Bohemian. And give you lots of hipster cred, too. Pop over to 13 Different Ways to Make Hummus for more.
19. For marinating your meat to utter perfection.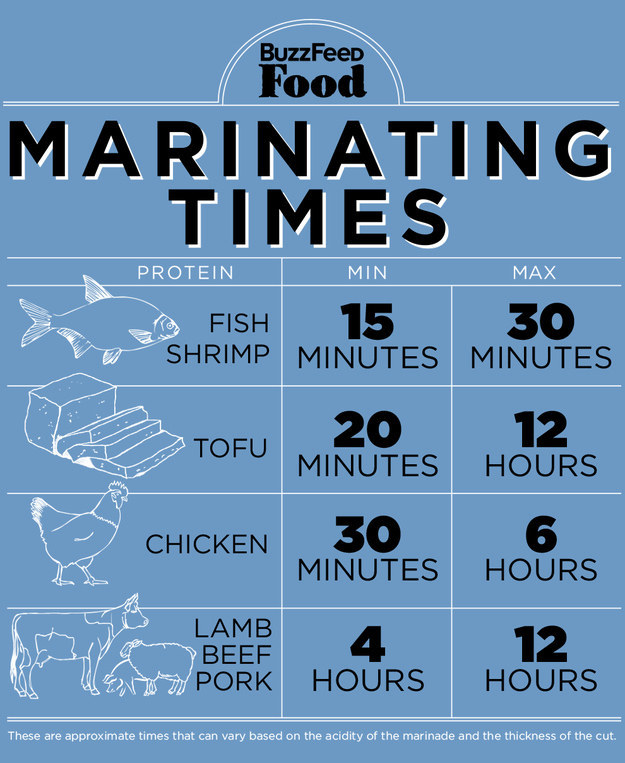 BuzzFeed / Via buzzfeed.com
Come on, we all know marinating can make or break a meat recipe. Get your meals closer to restaurant level by reading How to Marinate and Make Better Food.
20. For substituting bad ingredients with the good.


Greatist / Via greatist.com
Good news for all sweets lovers: You can still make and eat the fluffiest, yummiest baked desserts without the self-loathing that comes afterwards. Congratulations! More about these here: 83 Healthy Recipe Substitutions, via Greatist.
21. For fans of salad in search of more adventure.


Prevention / Via prevention.com
If you're the type who lives, breathes, and eats salads, but are tired of having the same thing errrday, then this is for you: Salads That'll Make You Love Lunch Again, via Prevention.
22. For when you want to be up close and personal with your vitamins.


hellawella.com
Get intimate with your letters.
23. For remembering the superfoods alphabet.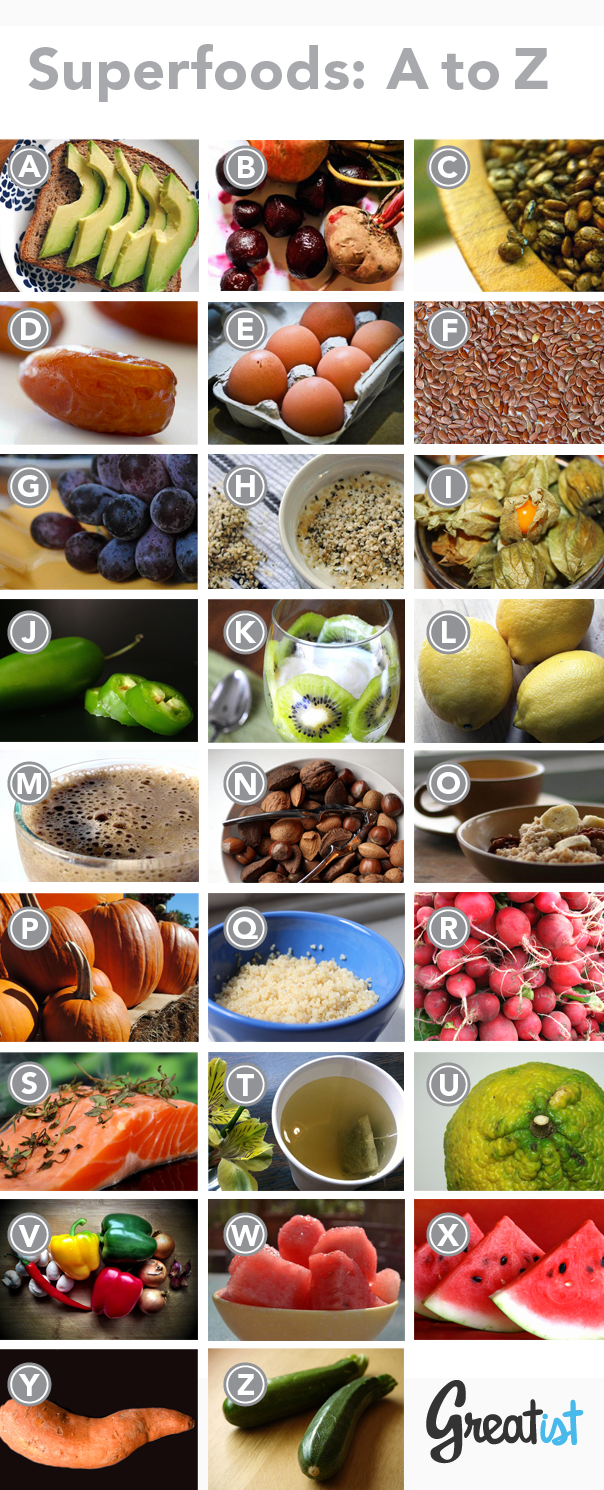 Greatist / Via greatist.com
Too, too easy. You can do this in your sleep. Find out more in detail at The Healthiest Superfoods, A – Z, via Greatist.
24. For proper superfood storage.


Jenny Chang for BuzzFeed / Via buzzfeed.com
25. To get rid of that cellulite!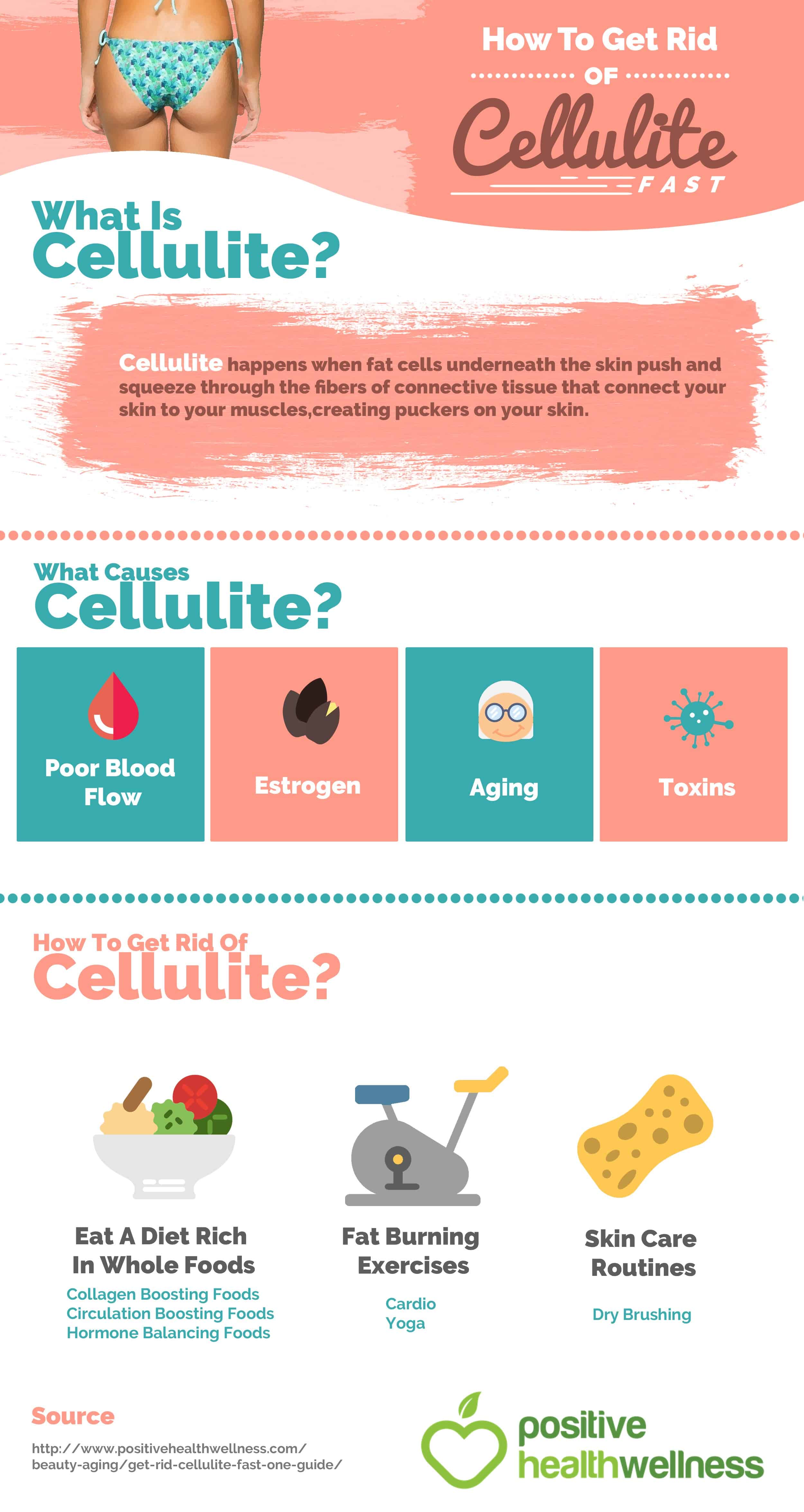 via Positive Health Wellness
One of the best motivations for eating healthy is looking good. If you suffer from cellulite don't lose hope, because eating healthy is one of the most effective ways of getting rid of those pesky bumps of fat on your legs, buttocks, and abdomen forever. To learn more, check out How To Get Rid Of Cellulite Fast (All In One Guide).
Want more? Click here for part two.