1. For fruit-ophiles.


Photos by Grace Hitchcock for PopSugar / Via popsugar.com
Some diets require precision. Yes, even fruit portions.
2. For 5-minute dinners that are sure to be healthy.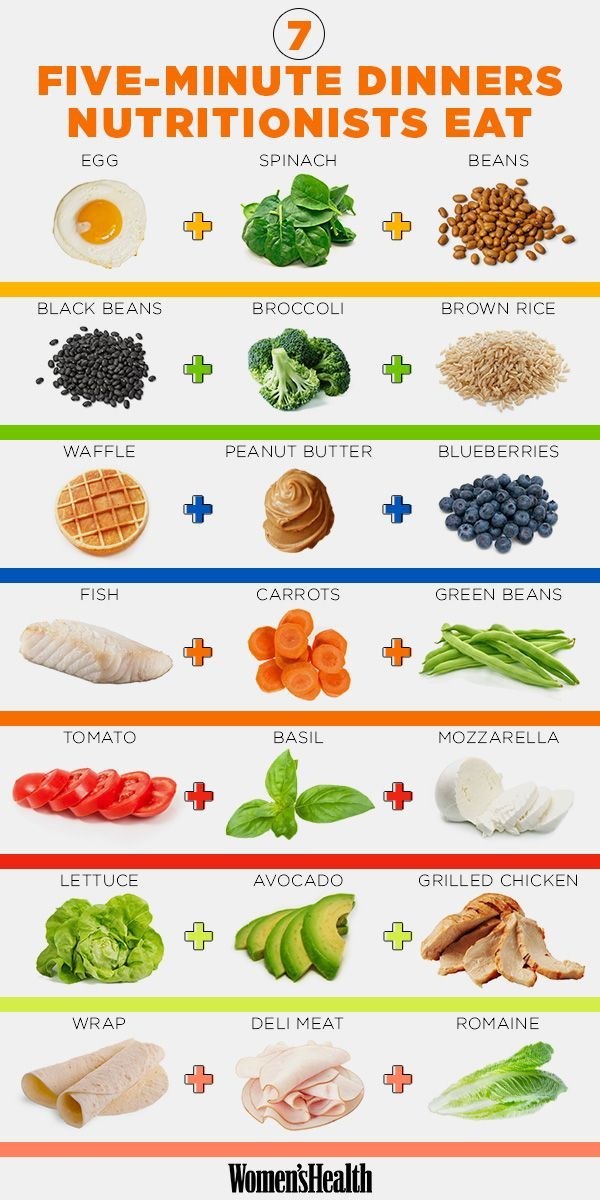 Women's Health / Via womenshealthmag.com
For more information on what makes these meals so easy: What Nutritionists Eat When They Only Have 5 Minutes to Prep a Meal, via Women's Health.
3. For when you're doing the caveman diet.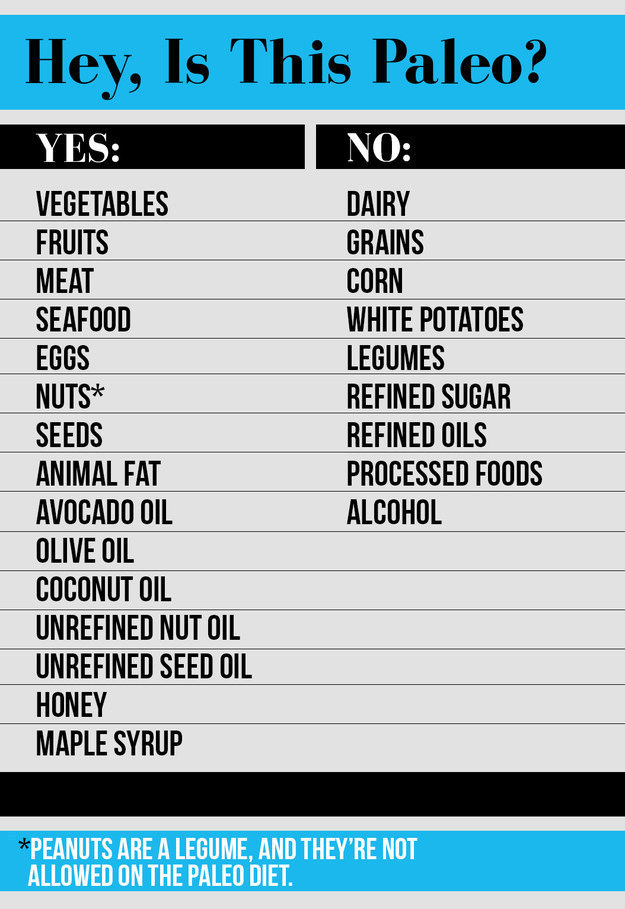 Jenny Chang / BuzzFeed / Via buzzfeed.com
This food guide will help you maneuver the Paleo way of life.
4. For picking the perfect avocado.


Northwest Edible Life / Via nwedible.com
Look, ma! A life hack! More on this here.
5. For smoothies fit for royalty.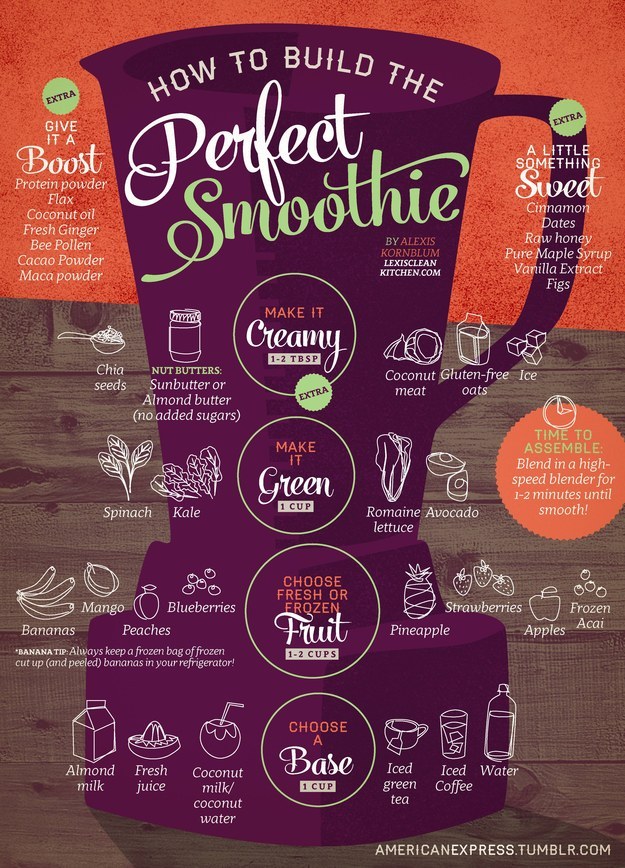 Lexi / Lexi's Clean Kitchen / Via lexiscleankitchen.com
Smoothies should be considered cheat food: they're so easy to make, super healthy, and also taste amazing! Visit Lexi's Clean Kitchen to read more about them.
6. For smoothies that you have no excuse not to make.


Daily Burn / Via dailyburn.com
It will almost be like you're not even trying. And oh, did we tell you that there are 8 MORE healthy smoothie recipes that only use three ingredients? YOU'RE WELCOME.
7. For the new "It" food, the Mason jar salad!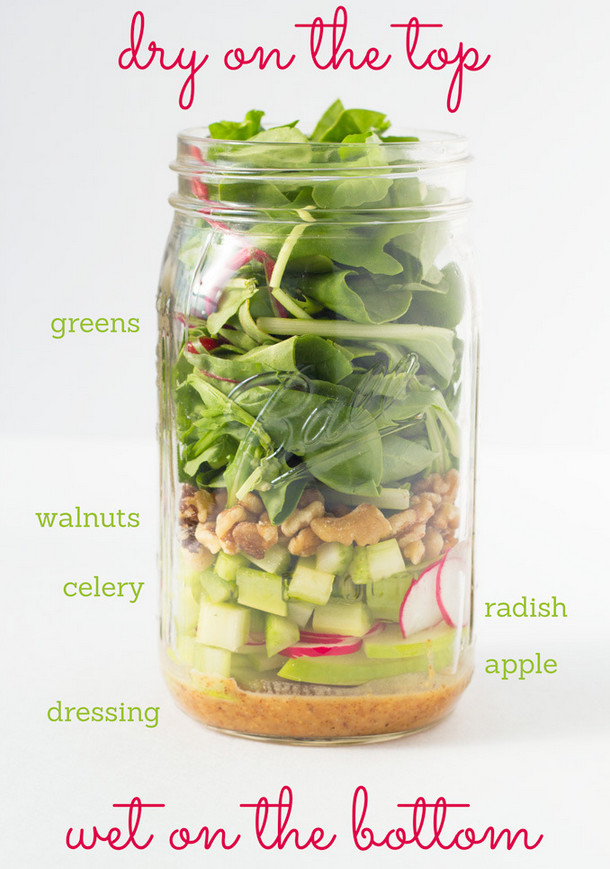 Beth / Eat Within Your Means / Via eatwithinyourmeans.com
You can check out the recipe here. And because we love you, here's more: 18 Mason Jar Salads That Make Perfect Healthy Lunches.
8. For tea so excellent you'll forget other liquids exist.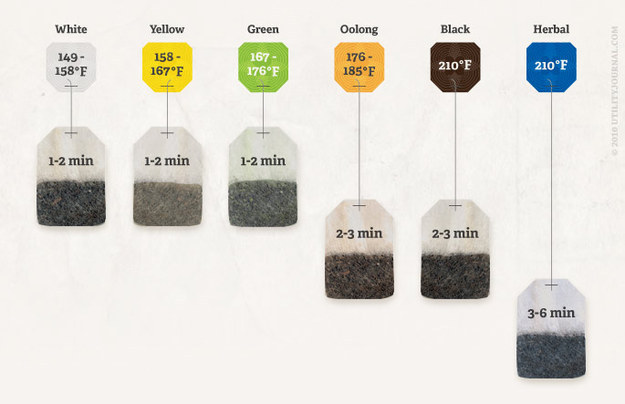 utilityjournal.com
What's a coffee? You can read about the various kinds of teas here.